Top Down Bottom Up
The ideal balance of natural light & privacy.
---
Daylighting Meets Privacy
Top down bottom up shades allow you the ideal balance of lighting & privacy.
Lower shades from the top
The bottom remains covered
Light enters across the ceiling
Invite natural light across your ceiling for valuable daylighting. With the top down, most of the window remains covered for privacy, light control & energy efficiency. In addition to comfort, this feature keeps you from using artificial lighting. This is an ideal choice for bedrooms, bathrooms and areas of the home that face street-level traffic or intense sunlight. View more ideas for balancing the light in your home here.
Available Product Collections:
When you love this feature, but you're hoping for plantation shutters, don't worry! The split tilt shutter option will allow you to customize the lighting and privacy within your home. Adjust the top portion open, bringing natural light and outdoor views in. The bottom can remain closed for comfortable privacy. See our custom shutters collection for more ways to add timeless style and function to your San Antonio home.
Daylighting
Covered windows, lowered just down from the top…this feature invites daylighting, which means your room is well-lit, even without interior lighting. Sunlight streams in through the top of the window, illuminating the space as it crosses the ceiling. It does all of this without direct rays and harsh glare.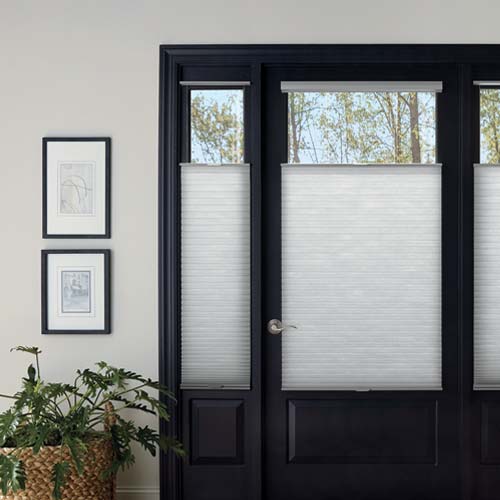 Privacy
Even if you love your view, there are probably times you don't love the view back into your home. Whether your windows are street-facing or neighbor's house-facing, it's nice to achieve privacy. But, that cave-like vibe from covered windows isn't always what you're hoping for, either. Top down shades let you experience the best of both worlds.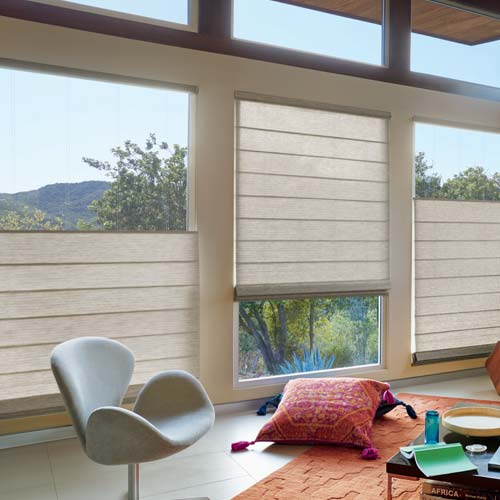 Custom Adjustments
One window needs to keep out the heat, but not the light. Another window has to keep the glare off of your computer, but help the room feel well-lit. And still another needs to protect your privacy while providing sky views. All of these custom adjustments are simple with top down shades.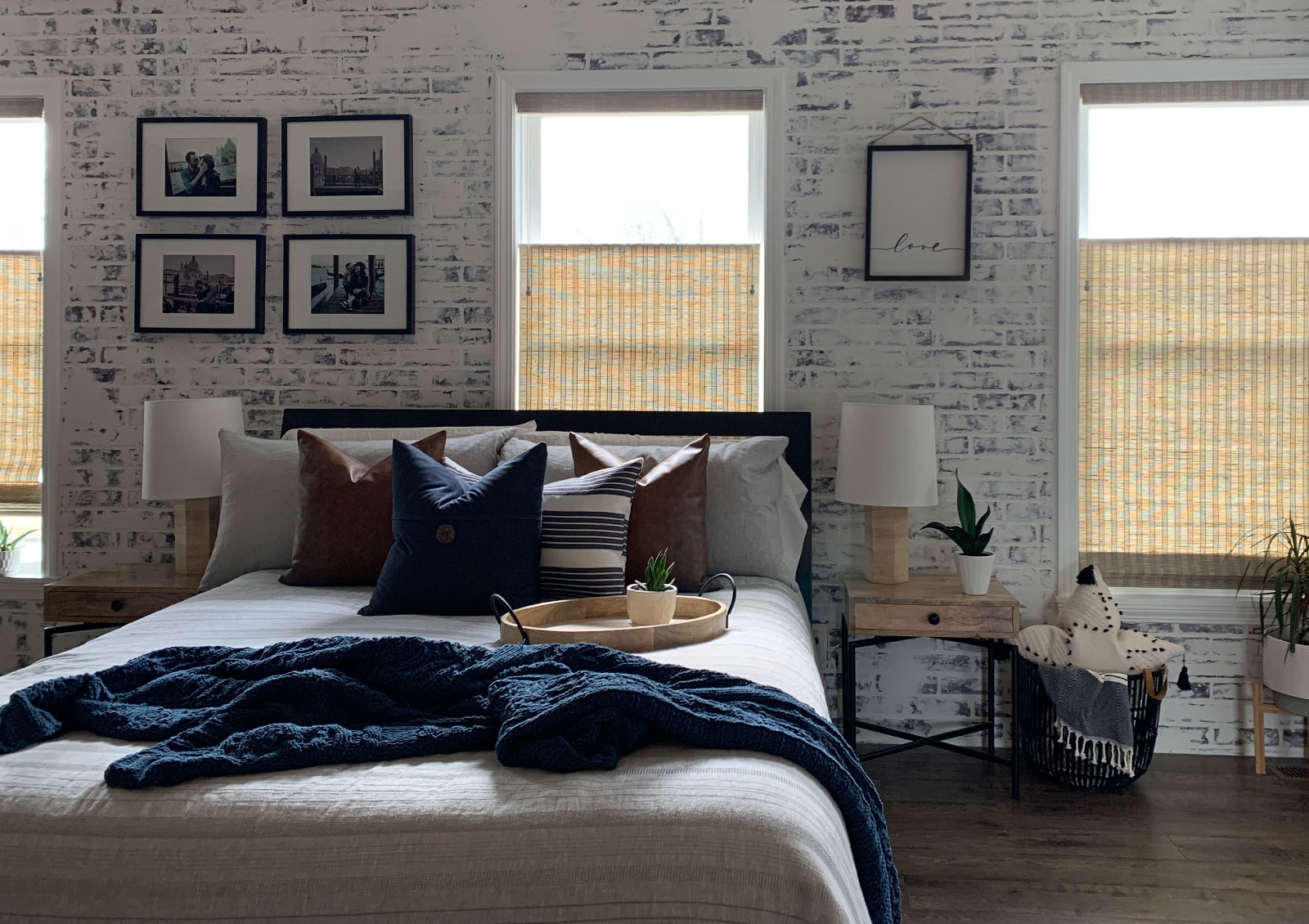 Provenance® Woven Wood Shades