From rising in the East, to setting in the West, the sun plays a big role in the atmosphere of your home. But, do you know what's even more important? The location of your windows! The direction your windows face has a huge impact on the environment. You may have even added window treatments to achieve balanced light throughout the rooms of your home. Did it work? Or, did it leave you feeling frustrated? Knowing how to achieve balanced light throughout your home is a topic we can help with! Let's take a look at window coverings that address the issues you're facing…
Balancing Morning Light
If your bedroom has East facing windows, you might be all too familiar with waking up as the sun comes out. Pesky morning rays can easily disturb your slumber and ruin your day. Try adding blackout or room darkening shade solutions to help you snooze a little bit longer.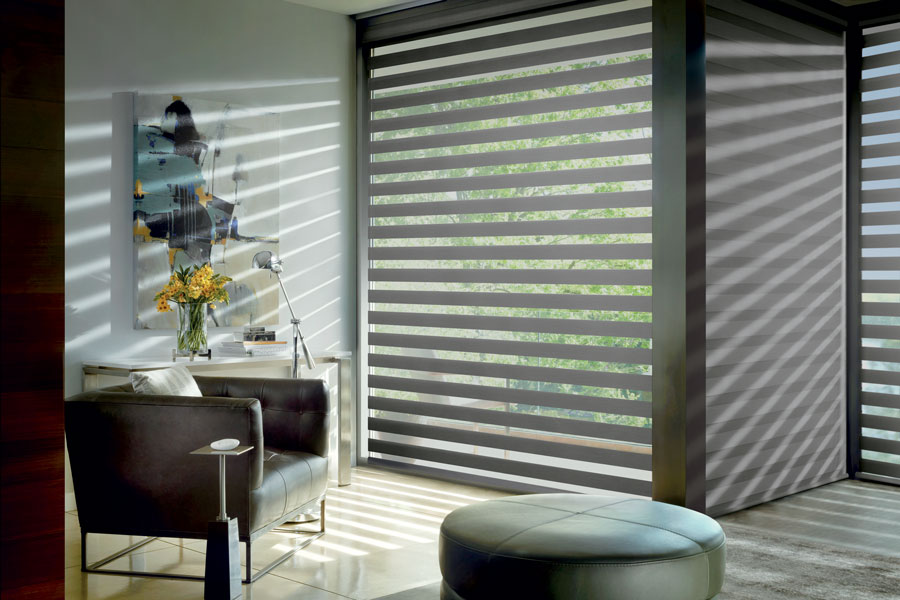 While we are on the subject, it's not only our bedrooms that face East. To conquer the morning sun in other rooms of the home, create balanced light with light filtering shades, possibly with an option to block out the light when it gets to be too much. These Designer Banded Shades are a great option. This way, you can enjoy protection from the harsh morning sunlight and bask in soft filtered sunshine throughout the day. 
Filter out Bright Evenings
They might offer soft light all morning, but West facing windows are guilty of allowing the sun's intense rays to enter your home from midday to evening. Blinding light, glare, and hot temperatures are just a few issues these windows bring. Plus, don't forget that cool, relaxing spot you spent your morning in. It becomes a hot, uncomfortable environment as the sun moves and directly hits your windows. No need to fret though, we have some solutions!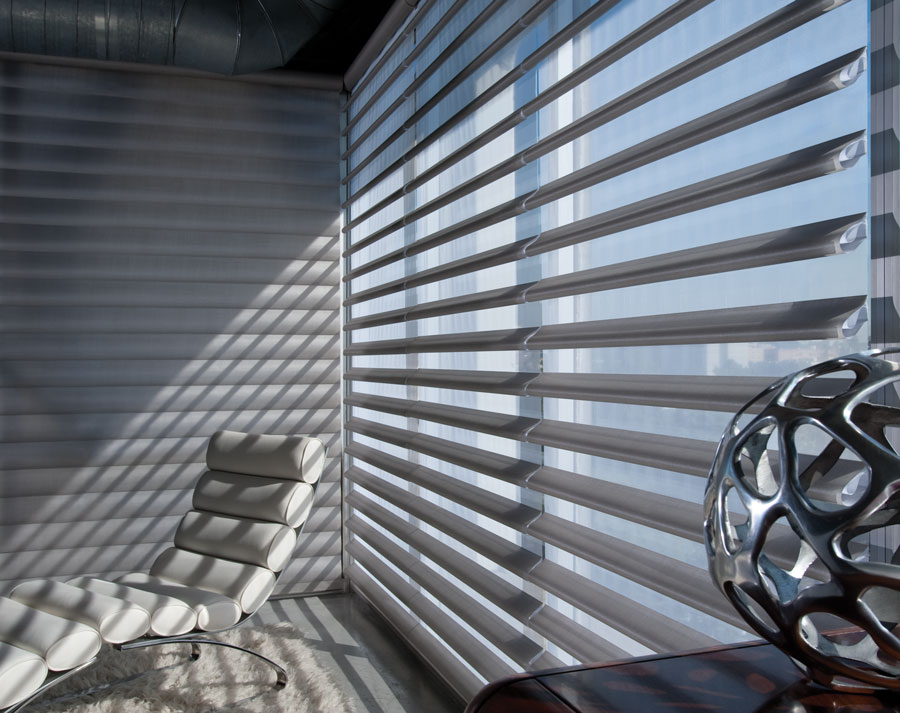 Smart shades are a fan favorite, and we understand why! Not only do they rise and fall according to your timeline, but they can sync up with your smart system, adjusting closed when it gets too hot on the inside. With automated shades, the issues you face are solved with the click of a button, or with a simple voice command.
South Facing Windows
The sun's rays are a welcome sight, but living with them continually can cause frustration and discomfort. While in Texas, too much light can be true of any window, but South facing windows deal with the sun all day long. Natural lighting is great, but too much of it will cause issues, like exhaustion and discomfort.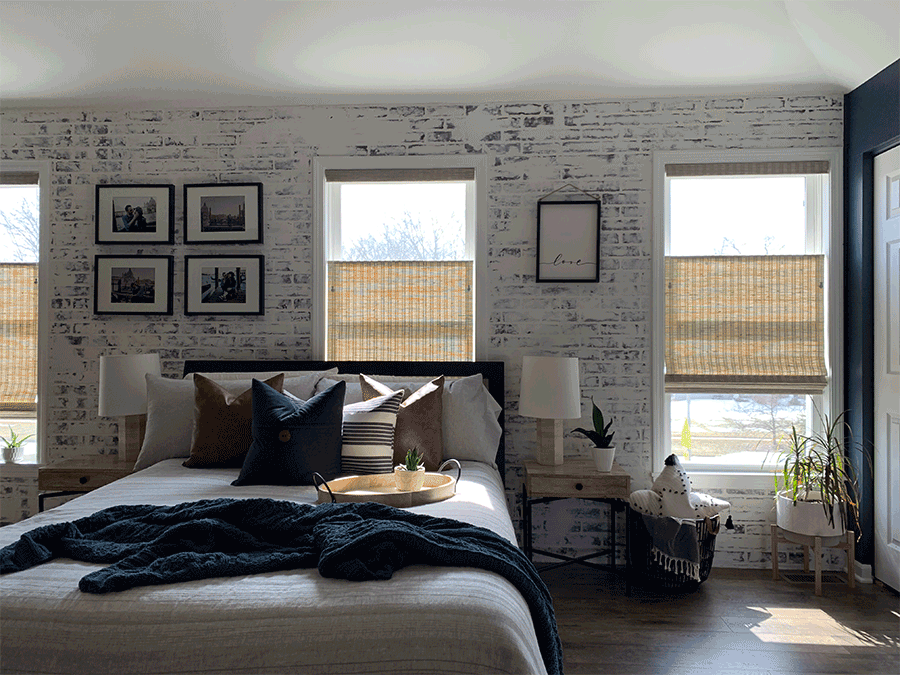 Top down features are a quick and effective solution to bring in natural light without feeling uncomfortable. As you can see above, the shades bring light in across the ceiling. The light brightens the room while preventing direct rays from heating up the room or lulling you to sleep during your afternoon virtual meeting.
Filter out Glare
At this point, you might be wondering about North facing windows and the special treatment they might need. They receive mostly indirect sunlight, leaving many to assume they can be left bare. But, just like every other window, North facing windows still deal with the issue of glare.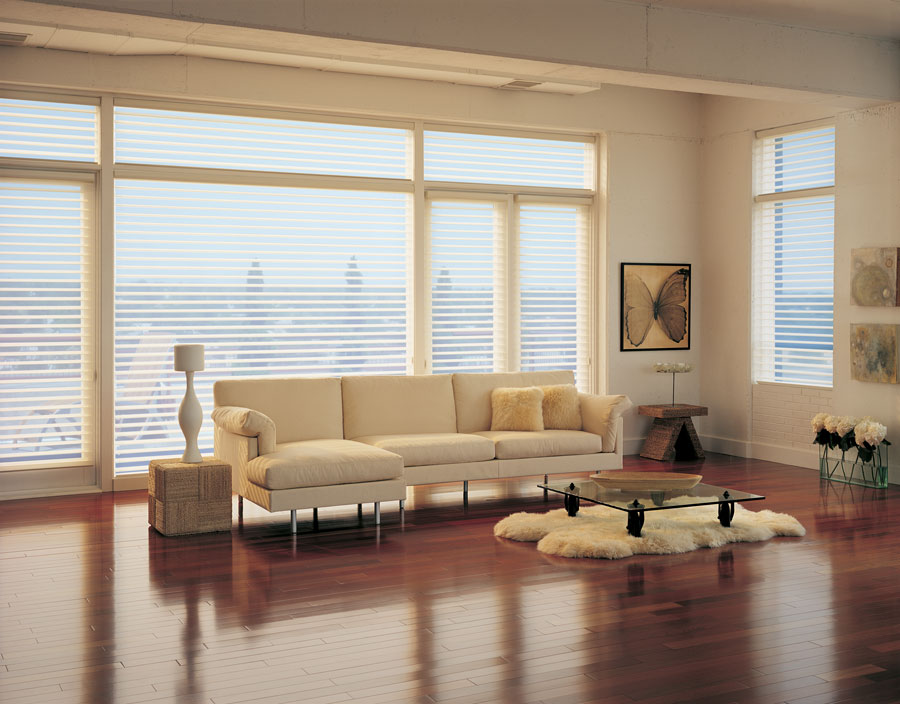 Say goodbye to glare from North with our sheer options. With these light filtering shades, natural lighting is diffused upon entering, and the UV rays are reduced greatly.
Combination Windows…
What about a room with combination windows? Well, a room with windows that face different directions requires a combination of window covering features. Dual shades are the perfect solution for these types of rooms. Let's take a look at how.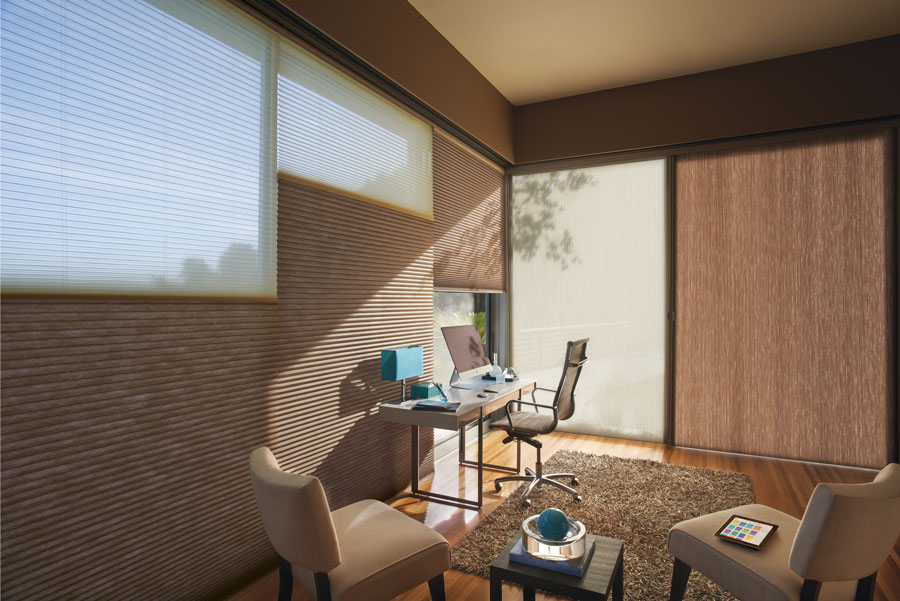 From a range of light control to filtering light and allowing room darkening, dual shades make the perfect choice for rooms with combination windows. Balance light with the first shade in place while also blocking out the sun with the secondary blackout shade. 
We're Here to Help!
Whether it's one set of windows or a combination, our team here at Window Fashions of Texas is ready to help you with all your window treatment needs. Our experts are ready and waiting to help you through every step of the process. Contact us for a FREE Consultation.