Upgrading Your Largest Windows with Stunning Treatments
April 21, 2021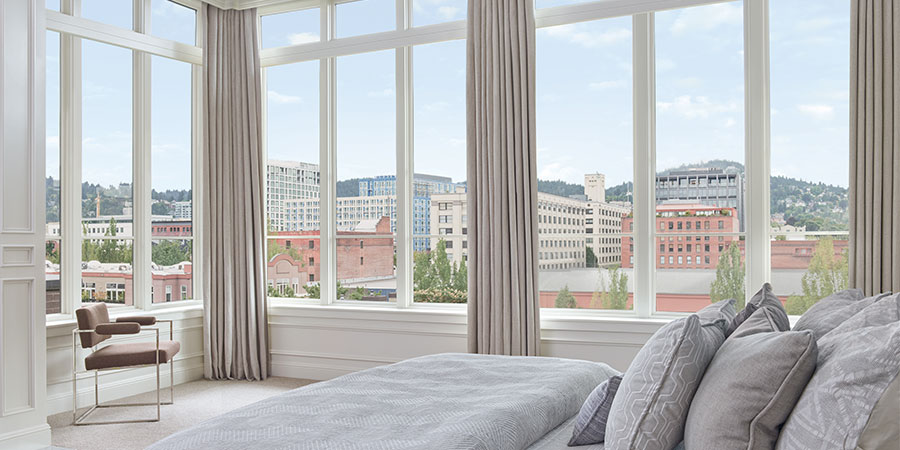 Your home should be a place of relaxation, while also being a space you love to look at and be in! Floor to ceiling windows are something that draw in many homebuyers, and for good reason. They offer a seamless view of the outdoors while also allowing the natural light to pour in. However, sometimes the largest windows can let in too much of a good thing. Along with the natural light can come damaging UV rays, higher interior temps, and obnoxious glares. That's why we're here to share window treatments that are perfect for the biggest windows in your home.
What Is Your View?
Whether you're overlooking your little ones playing outside, acres of natural fields or a gorgeous cityscape, we understand how crucial it is to want to keep the view. Pirouette Shades do just that! With the sheer portion of the shade they filter the light coming in so it's not as harsh. This leads to a more comfortable inside space while still being able to enjoy the sight of the outdoors. If you're looking to block out even more light, you can simply close the vanes altogether.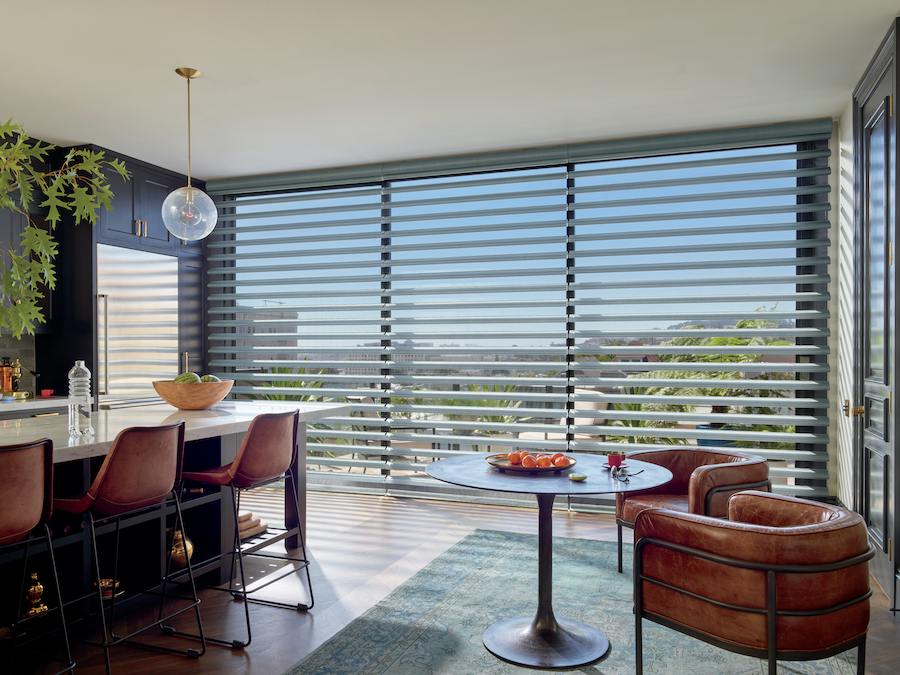 Then when the sun is working with you perfectly, it is simple to roll the shades all the way into the headrail. Pirouette shades help to transform a space, both how it looks and feels.
Get Style & Function with Shutters
Interior shutters are a favorite when it comes to San Antonio homes. Adding beautiful character to the home, they also provide an amazing range of solutions. Light control, privacy and energy efficiency are just a few. What would keep anyone from using these for windows?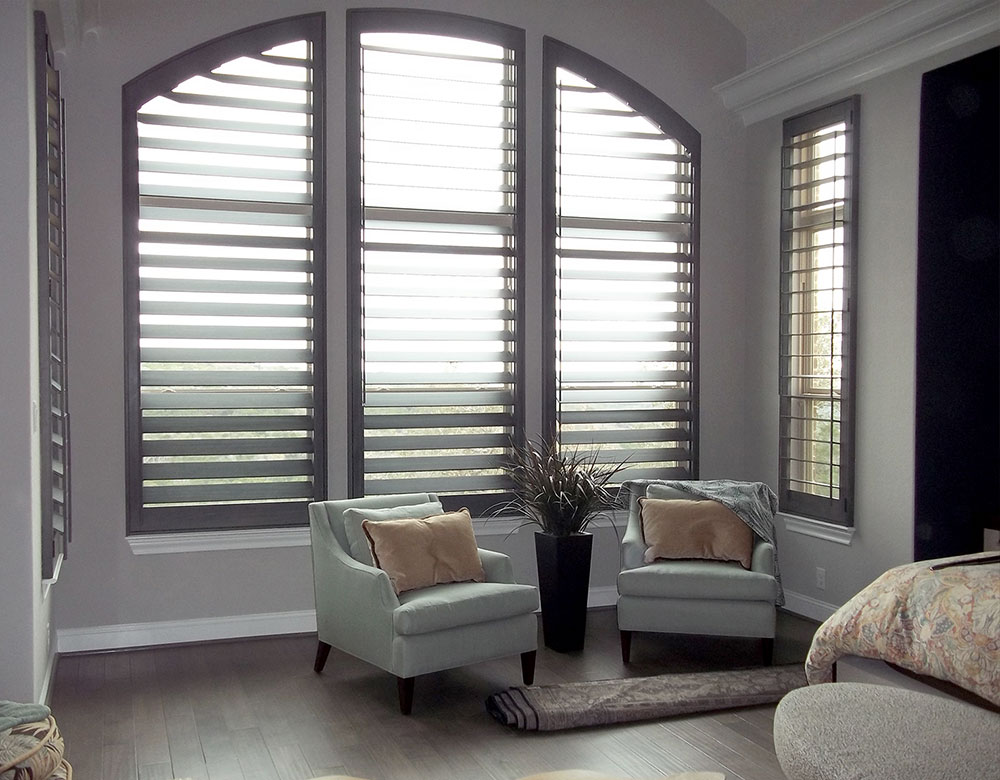 When windows measure large, many other companies will try to talk you out of shutters. Why? The dimensions of your largest windows can compromise the structural integrity of plantation shutters. This is just another reason why we trust in the craftsmanship of our custom wood shutters. Built to last, our wood shutters will offer you style and function for years to come.
Need a Stunning Wall?
Designer Banded Shades sound just like they would be beautiful to look at, as well as functional. And that they are! Think of these shades as a giant piece of art that can make a great backdrop for any room when they are in place.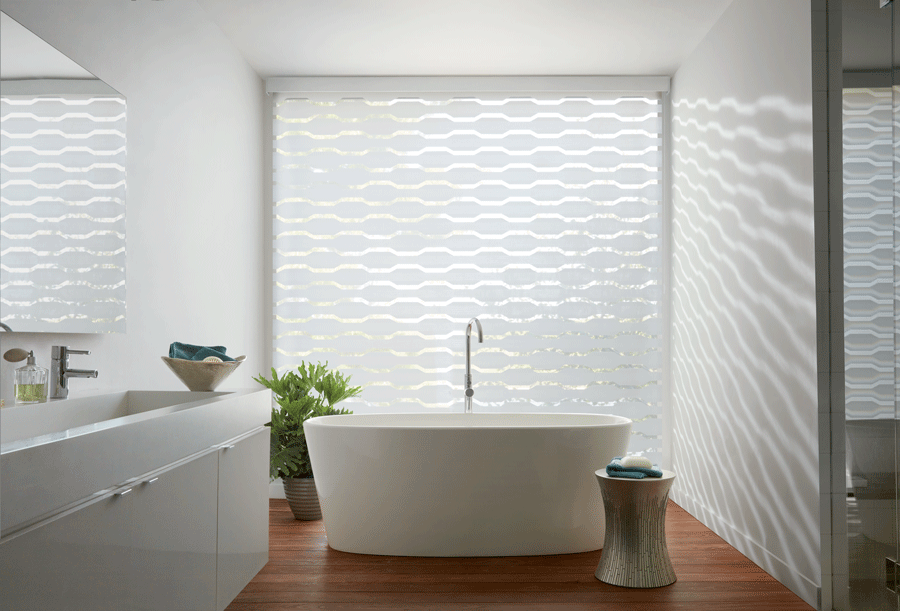 Designer Banded Shades are a layered shade that can roll into place and then into the headrail when not in use. With just a simple adjustment you can quickly go from light filtering, to partial view, all the way to completely closed vanes.
PowerView® Automation for Your Largest Windows
While there are many solutions that we offer, and love, for your largest windows… A constant chart topper are Smart Shades. Our smart shades allow for ease of use no matter where the windows are located, how many there are, and how large the treatments are.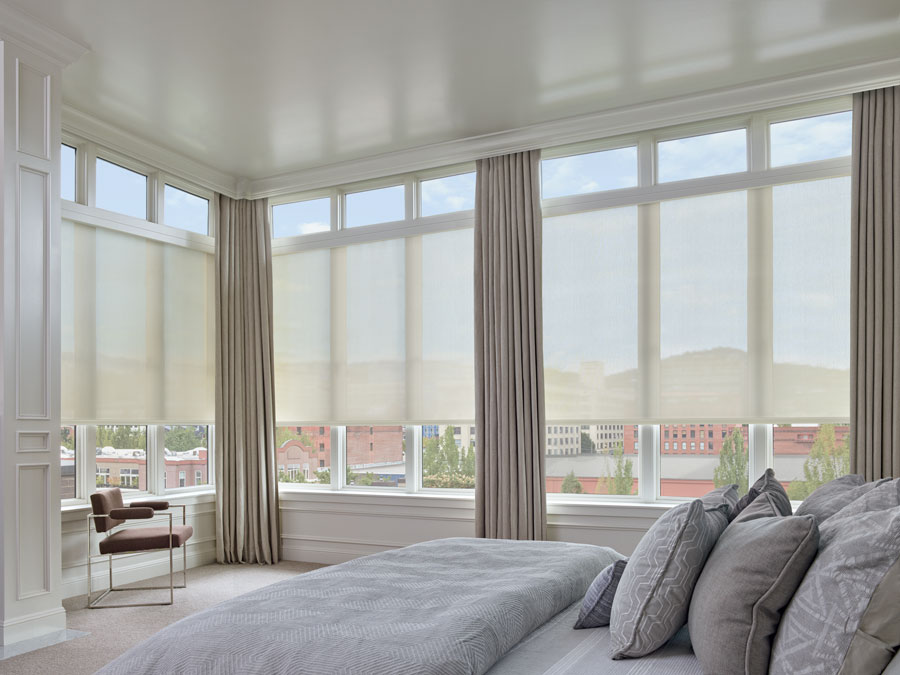 Sometimes, these large windows can seem a bit daunting to add treatments to because you know you'll be having to adjust them. With smart shades, it's all about convenience! They are partnered with PowerView® automation which can be downloaded as an app on your devices. They also come with a remote and pair quickly with smart home systems so you can adjust them with voice commands. With three different ways to adjust them, and their ability to be set to your custom schedule for maximum convenience, energy efficiency, and light control, what's not to love?
Solutions to Dress Your Windows
For all your largest windows, and all the smaller ones too, we have the perfect solutions to help you fall in love with your home even more. It's important to have a comfortable space and atmosphere within the home to ensure that it feels like your personal oasis. If you've been thinking of a few certain windows in your home that are pesky and leave you not spending much time in those rooms because of the harsh light, we're here to help! Contact our team at Window Fashions of Texas today for your FREE consultation.