Out of the Darkness: Ways to Increase Light
December 16, 2020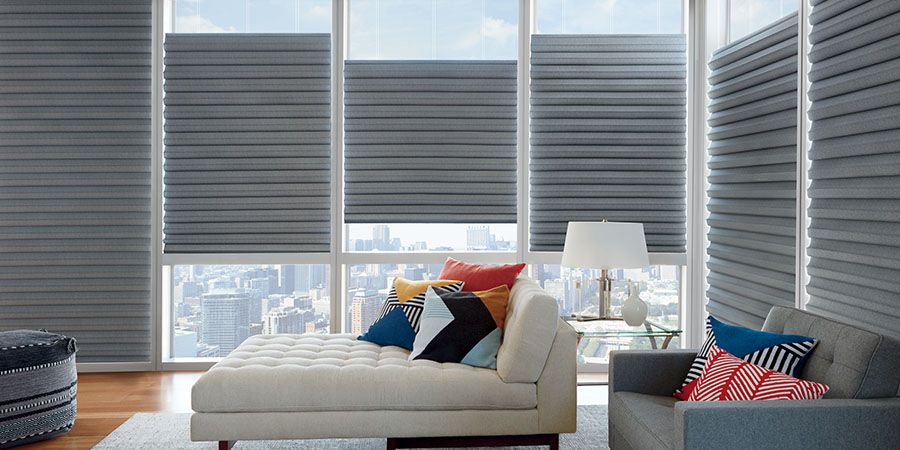 It's that time of year again–the days are shorter and the nights are longer. In other words, darkness is a bigger part of our lives right now, due to the seasonal shifts we experience. Do you crave more light in your spaces during these "winter" months? Did you know that window treatments can be used to increase light in your San Antonio home? It's true. However, they have to be window coverings that meet your needs in your home. Let's take a look at the best solutions for you…
Daylighting is a Light Solution
Have you heard of daylighting? It's when natural light is used instead of artificial light to illuminate interior spaces. This solution is not only a money saver, but it will help you feel better, too. Natural light is known to help balance your natural rhythms throughout the day as the amount of daylight varies. Keep reading to find out how you can capture ideal lighting in your home…
Dual Remedy for Brightness & Privacy
While we all want more light in our spaces, sometimes privacy is important as well. And, when the harsh midday sun hits, it can make us feel like shutting out the world. Before we know it, the day has been spent in darkness, missing out on that sunlight we so desperately need.  A dual shade approach is a convenient & stylish solution. With this approach, natural light streams into your space through the light filtering fabric. A secondary shade is added if more light control or privacy is desired.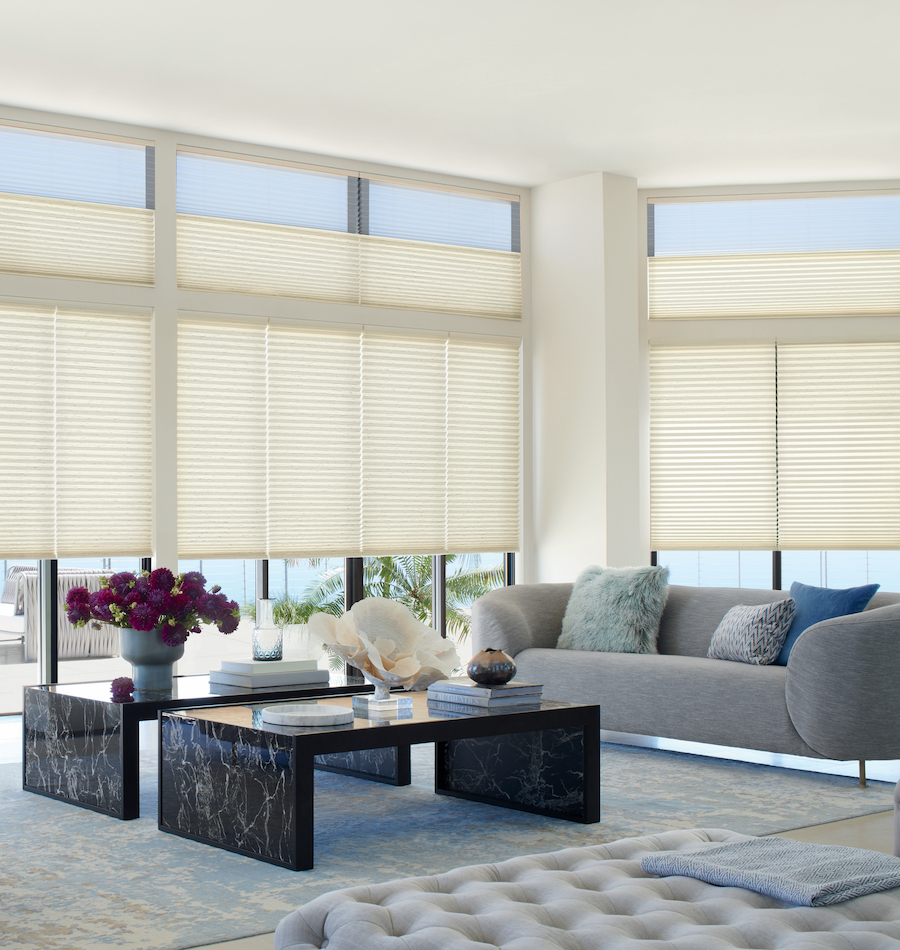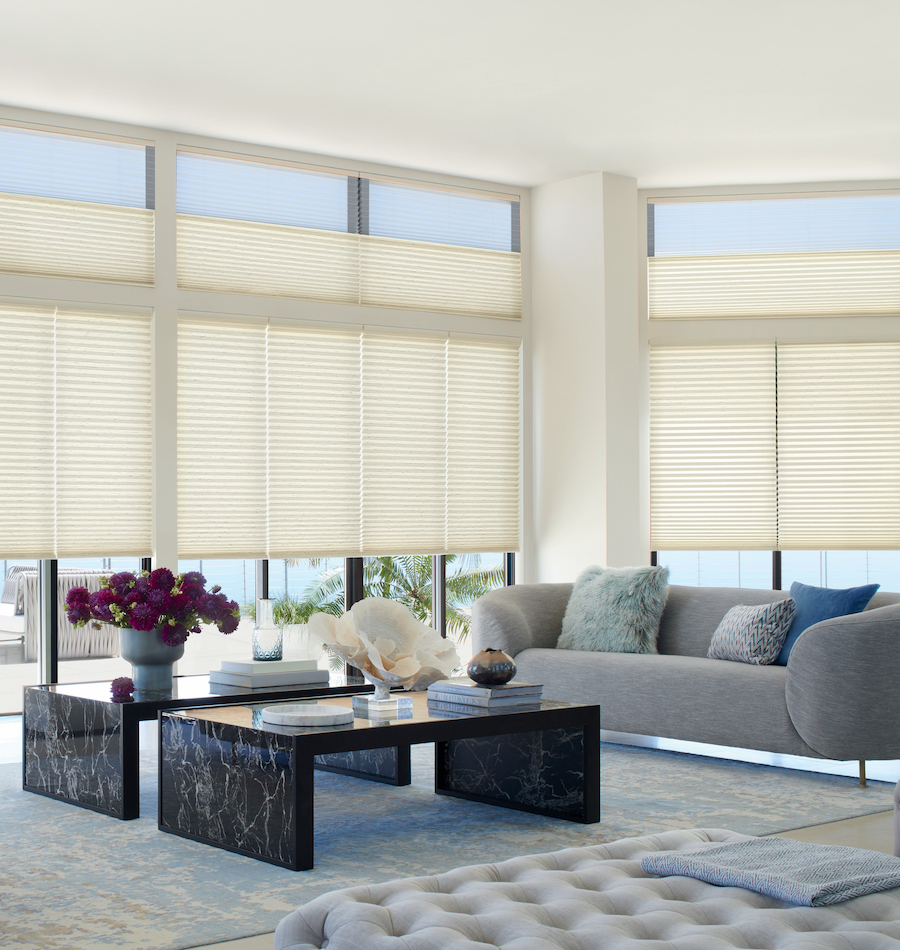 The light can enter, but it's controlled. The entering light is diffused through the light filtering portion. The secondary portion can be put in place where you need it most.
Tilting to Increase Light
There are several products that help "tilt" the light as it enters through your windows. Most people are familiar with "louvers" on interior shutters and the "slats" used as the covering for blinds. Did you know there are fabric options with sheer shades, such as Pirouettes and Silhouettes, that use "vanes" to alter the light?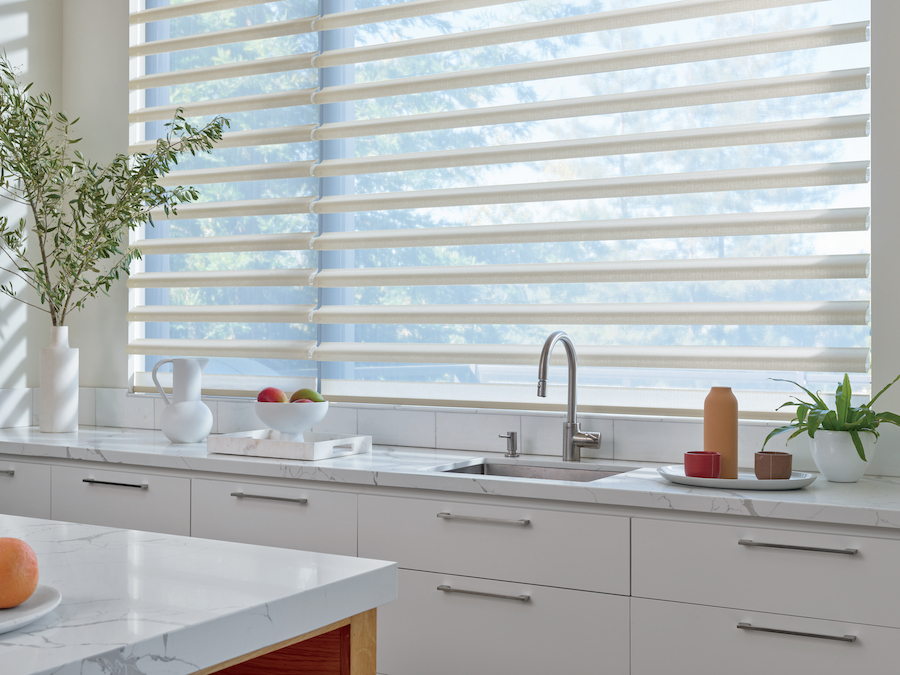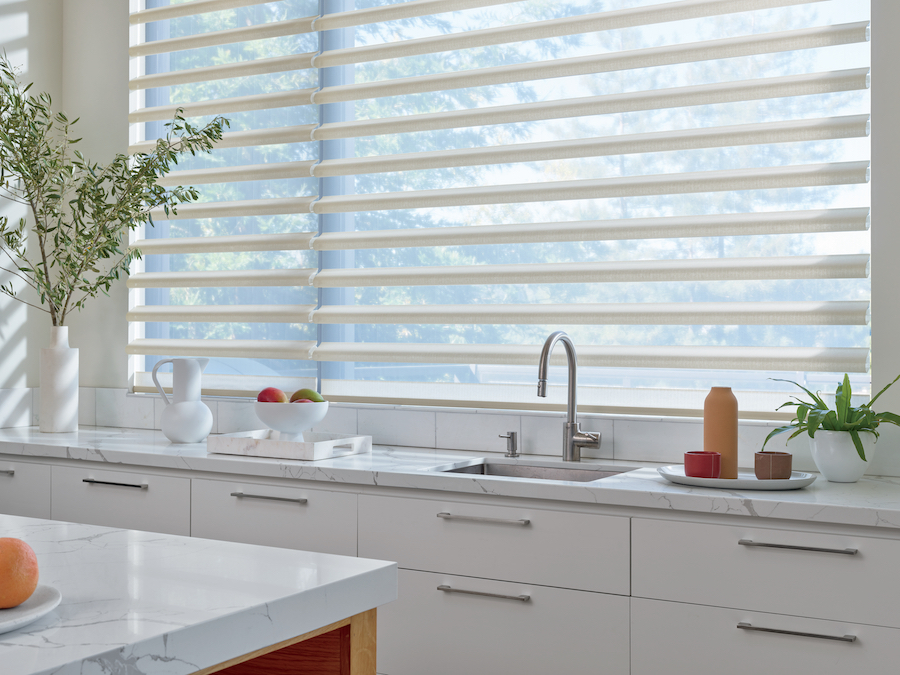 The tilting component is adjusted to change not only the direction, but also the amount of light entering a space. With more direct or diffused natural light illuminating your home, your family will be more comfortable & content.
A Multi-Level Approach to Maximizing Light
Sometimes a space is better lit from multiple angles.  Top down bottom up shades  allow the shade to be lowered from the top, raised from the bottom or adjusted together. Opening the shades from the top allows the natural light to stream across the ceiling to brighten-up your space–replicating the feeling of a ceiling light. This solution allows for full to mid-range privacy as well.
Most importantly, a top down bottom up system is a customizable approach, allowing you to decrease or increase the light in your space as necessary.
Look…It's Automatic
Smart home technology is making our lives easier in many ways. For instance, you can love the morning light, but need filtered light each and every afternoon. Schedule the adjustments of your automated window coverings to create the ideal atmosphere changes throughout the day.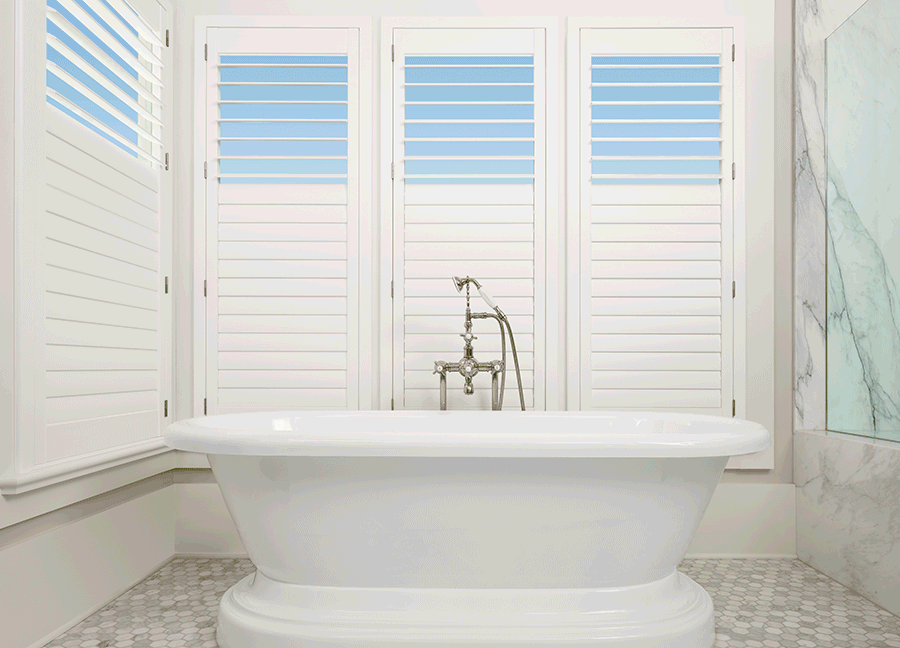 This technology provides effortless adjustments of your window coverings to decrease or increase light in your home as light requirements fluctuate. Because of this, you'll have more light when you need it, and you won't have to lift a finger. PowerView® automation  makes all of this possible. As a result, you'll bring in natural light and enhance the atmosphere in your home.
Ready for more light in your life? From solutions that will brighten your spaces, to design elements to create a beautiful look in your home, you'll experience style and comfort. The team at Window Fashions of Texas is ready to help. Get in touch for your FREE consultation.