As the end of October nears, the temperatures begin to cool, and you can enjoy some lovely outdoor weather. But, what's going on inside your home? Autumn is a good time to evaluate your home environment. And, getting ready for the cooler months might almost seem like a dream after the intense heat of the summer. Hot…cold…do you need a way to maintain temperatures in your home year-round? Energy efficient window treatments are an ideal way to help you create the perfect atmosphere, no matter the season.
The Reason You Need Energy Efficient Window Treatments…
Little to no insulation at the window easily results in 40% energy loss. Want to stop throwing that money out the window? (Pun intended!) Energy efficient window treatments, like plantation shutters, honeycomb shades or custom roman shades, stop that energy loss during the winter months, while keeping the temp cool during the rest of the year–even during San Antonio's hottest summer months!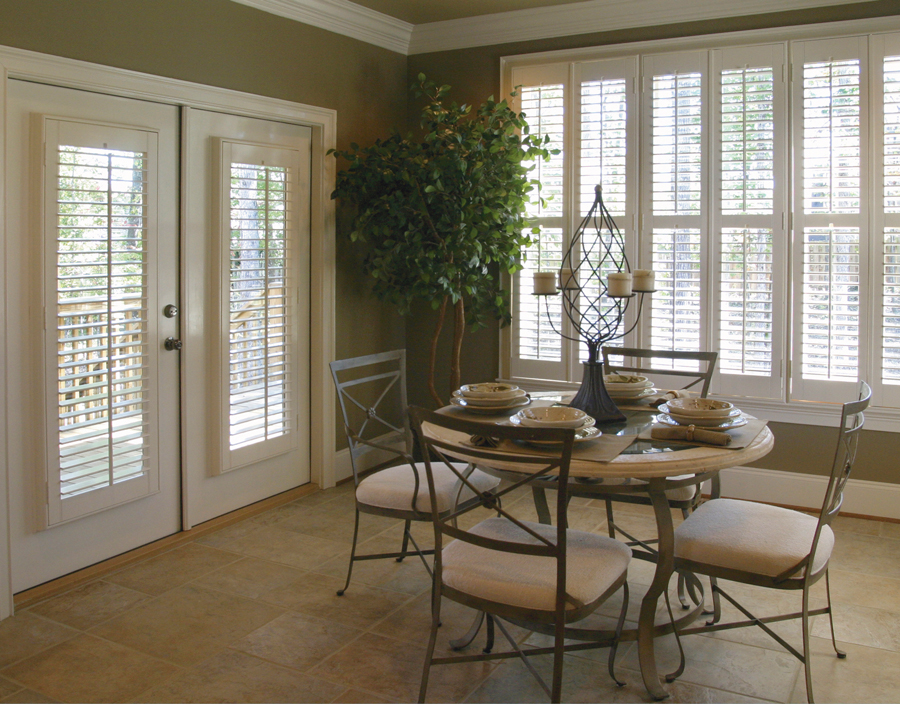 Improve Control.
Even though the daylight decreases the farther we get into fall, does the glare in your home seem to increase? It could be due to the sunshine entering your home from different angles based on the season. We love how energy efficient window treatments not only insulate, but they have incredible features, like top down bottom up shades, to bring in daylight and reduce your energy consumption.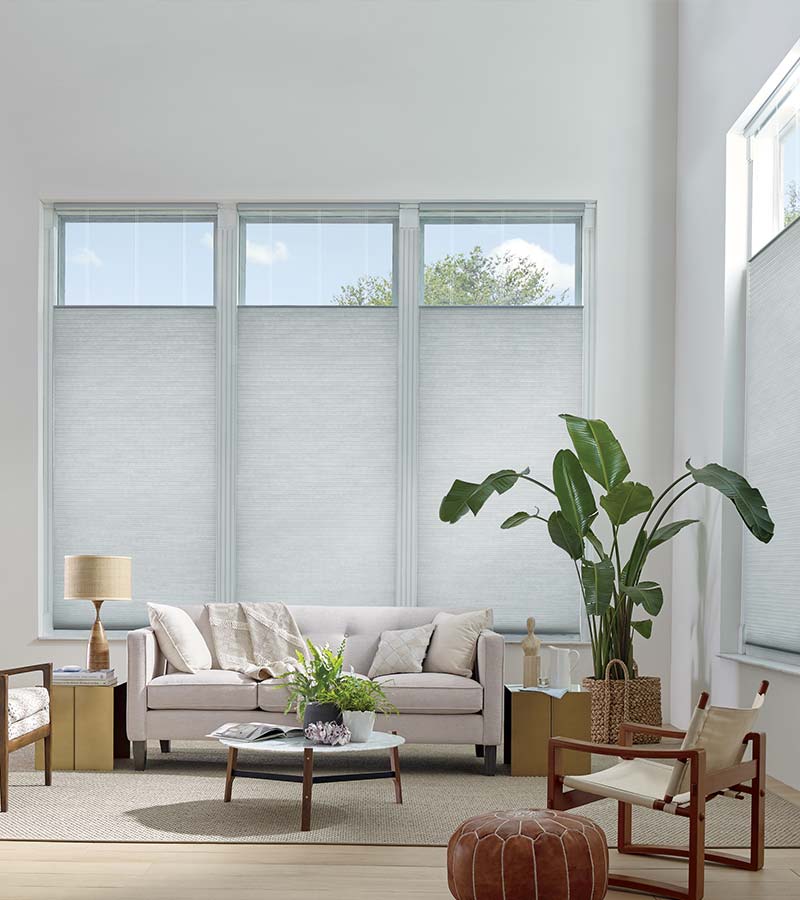 For shutters, it's split tilt design that lets you experience the same adjustments. These custom adjustments allow you to let in just the right amount of light. And, when the leaves begin to fall in the coming weeks, you'll still maintain your privacy!
Get the Convenience You Deserve.
Speaking of shorter days, changing light and cooler temps–these seasonal changes can really throw a wrench in your lifestyle. How your interact with your home–and life's enjoyment–can be altered. Don't let that happen. Smart shades bring the convenience and control you need to roll with seasonal changes–bringing out the best in your home no matter what's happening outside.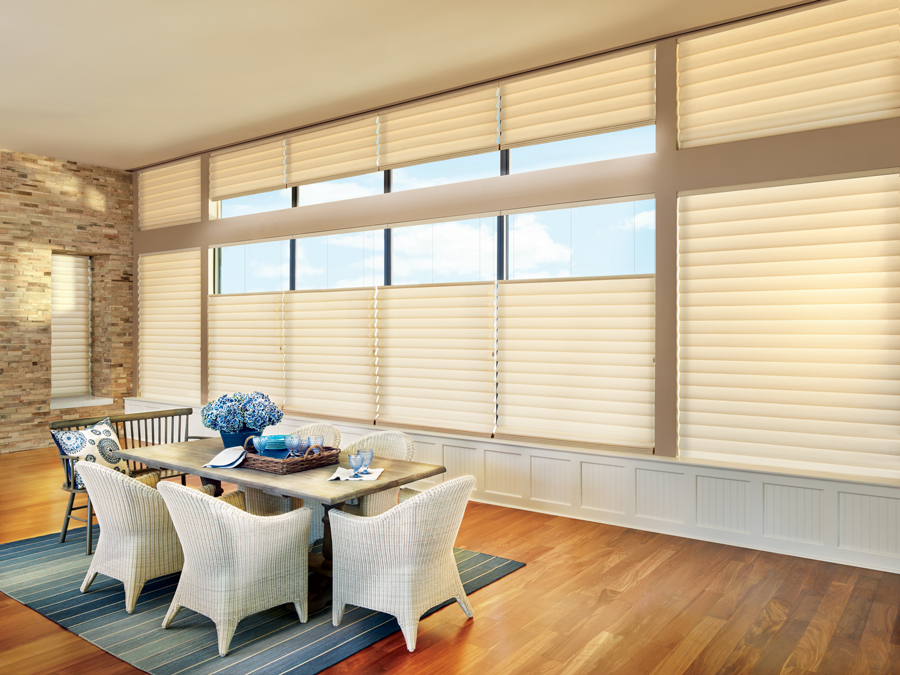 Motorized blinds and shades can be on a set schedule, or a simple tap away on your phone. Your energy efficient window treatments will move to the rhythm of your life.
New Innovations for Energy Savings
As time goes by, you're sure to see new innovations for energy efficient window treatments. Hunter Douglas invented the first cellular roller shade that rolls with simplistic design, yet insulates with valuable cellular shade features. And, if you love the idea of bringing in natural light while having the option to control the temperature, be sure to check out all of the choices of window shades available with the Duolite® feature which offers dual shade control.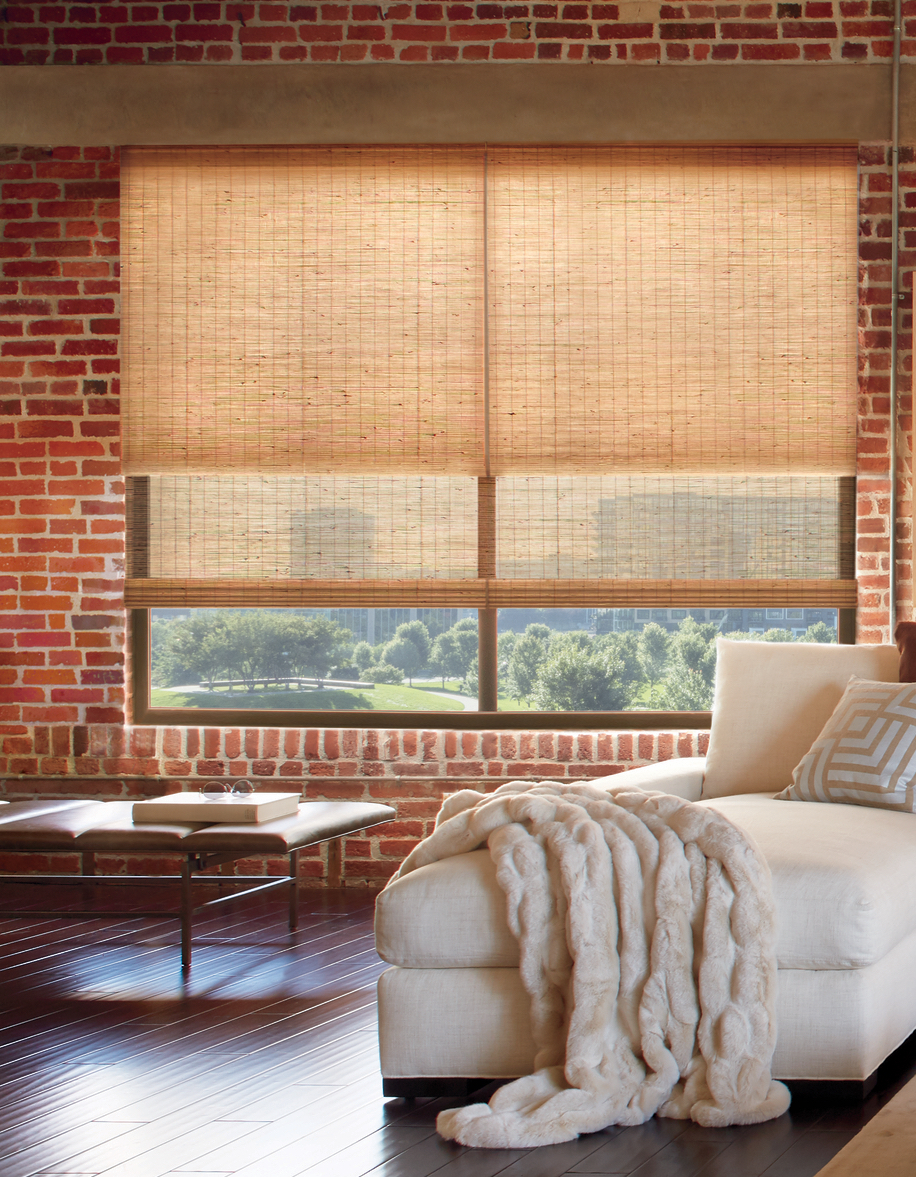 Want solutions? Come visit our beautiful showroom to experience the fabrics, features and favorite designs. And, we'd be happy to visit your home for a FREE in-home consultation–helping you find solutions right where you're looking for them. In your home. The team at Window Fashions of Texas can't wait to get started with you! Contact us today!