The Versatility of Duolite®
July 2, 2020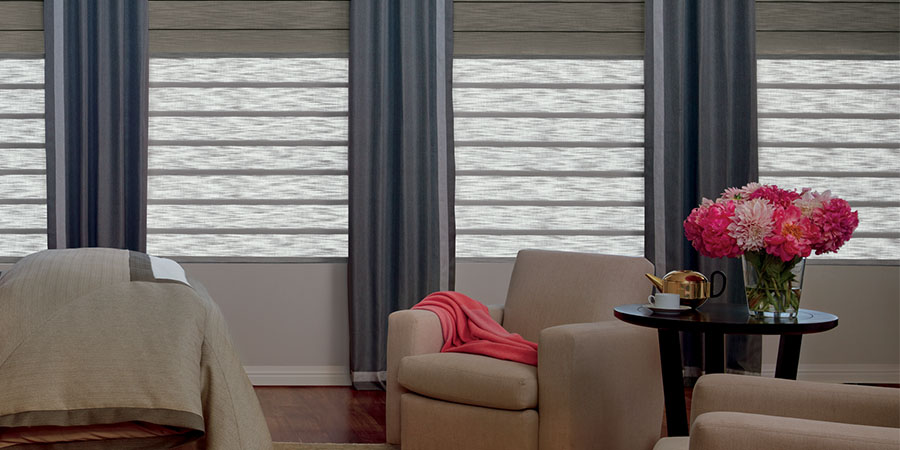 Chances are, especially in summer, the natural light in your home is ever-changing. This means that you need window treatments that are able to keep up! Duolite® can be that solution for you. With its innovative design, it houses both light filtering and light blocking shades for your home, over the course of the day.
Why Is Duolite® So Amazing?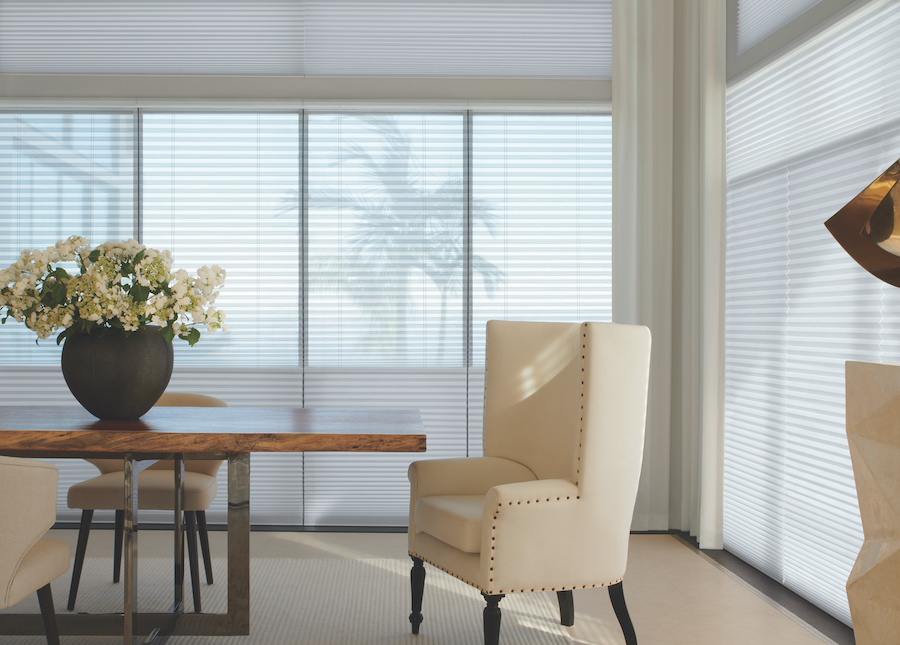 This is a shade that functions all-in-one, offering undeniable versatility. With its meaning as "dual light," it brings both light filtering and room darkening shades under the same headrail. As a result, you enjoy comfort throughout your home and the convenience to change it up whenever necessary. No need to worry about any bulkiness or seemingly heavy window treatments–just style and light control.
Roman Shades with Duolite®
This sought after light control feature comes in our Vignette Modern Roman Shades. The shades can be rolled all the way up, for a complete view of the morning sunrise over your backyard. Then, when the afternoon sun becomes a bit too bright, you can drop down the light filtering shade for UV protection and reduced glare. If you're trying to settle down for a movie night before the sun is completely set, you can bring down the light blocking shade. Simple as that!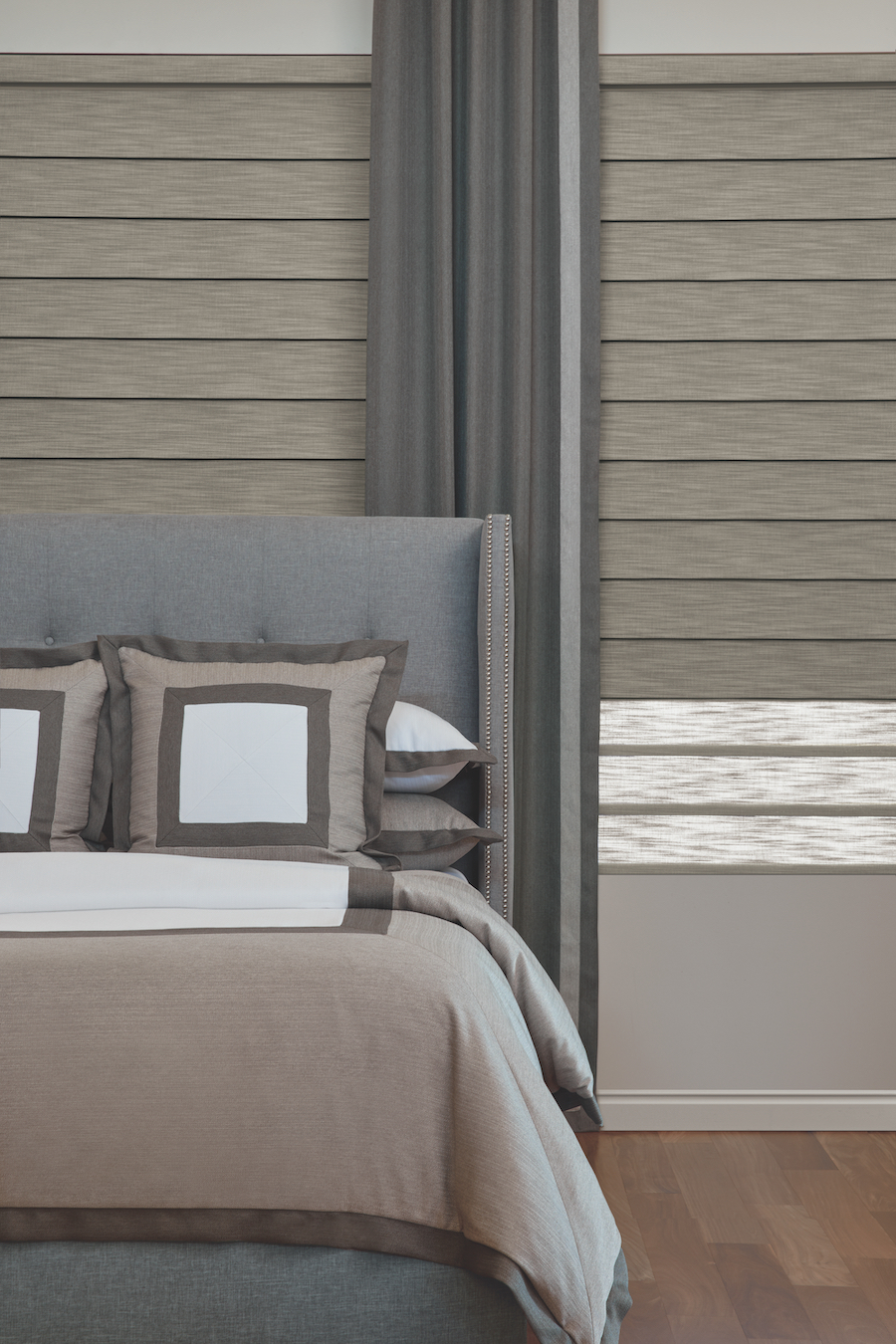 Here are a few other products you can choose from to benefit from the dual shade properties: 
Alustra Woven Textures
Designer Roller & Screen Shades
Silhouette Window Shades
Vignette Modern Roman Shades
Nantucket Window Shades
One of our customers' favorites choices, the Provenance Woven Woods collection, now offers the secondary shades as a cellular room darkening shade, as well.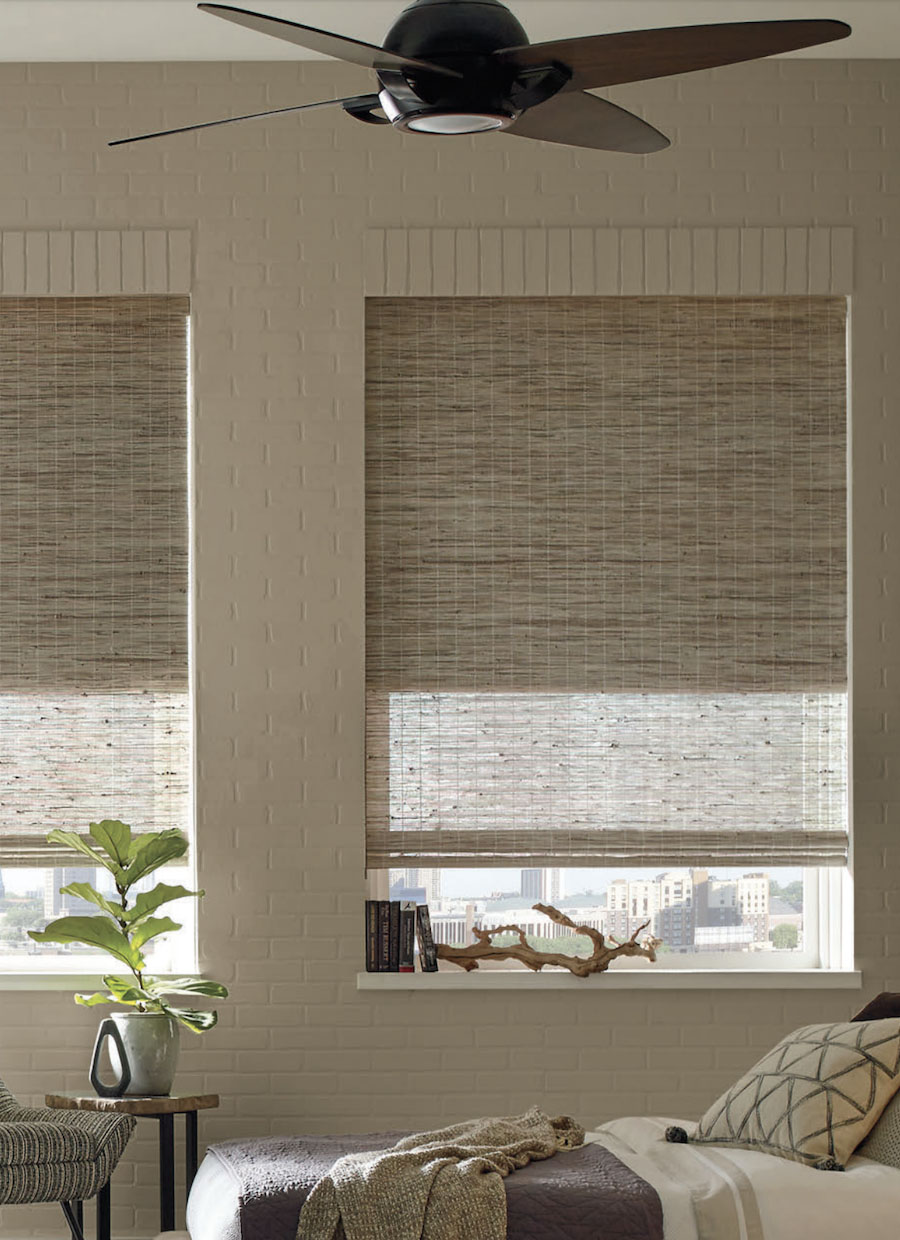 Honeycomb Shades
Has the hot, summer, Texas heat left you thinking about energy efficiency in your home? Windows are one of the best places to start fixing that! With Duolite® you can have two shades that interlock together to fix your temperature and lighting issues. This is also a great feature to add if you're looking for increased privacy and comfort.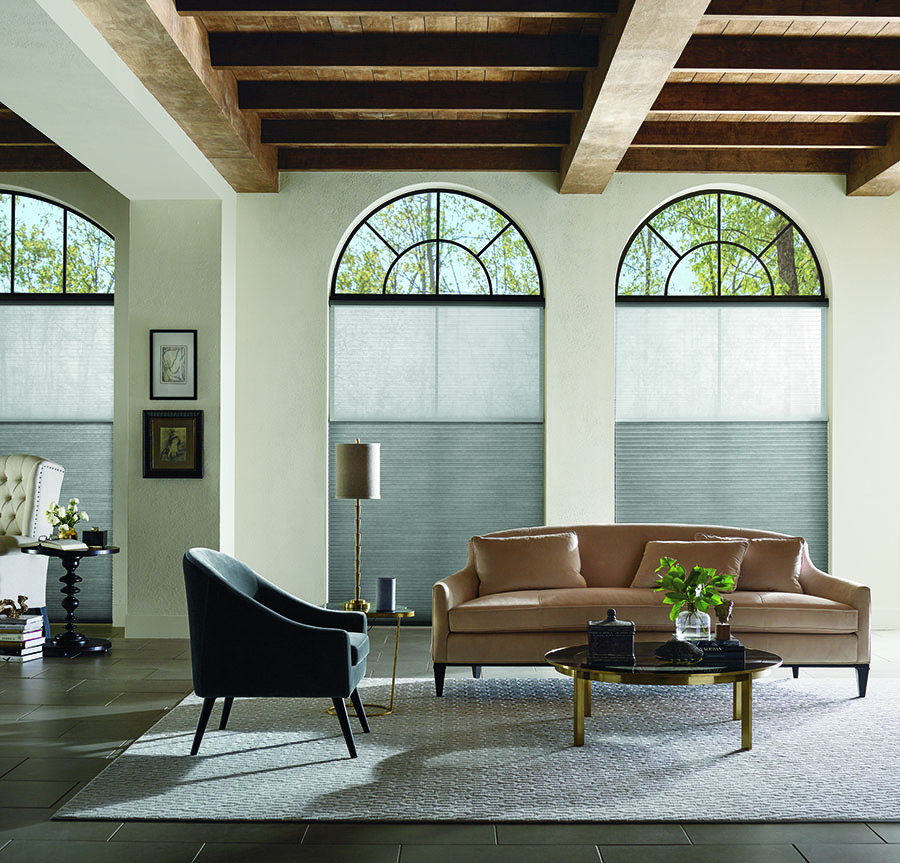 Duette and Applause are the honeycomb shade collections we offer with this system. With cellular shades, you choose all light filtering, all room darkening, or portions of both for a "top down bottom up" balanced feel!
Let's Get Started
Our team here at Window Fashions of Texas wants to help you with any light control, energy efficiency, and comfort needs you may have for your home. Whether you want to learn more about Duolite® or browse our other products, we're here for you. Contact us today for your FREE consultation.