Welcome Tiffany!
We'd like to give a warm welcome to Tiffany Hartnett, our newest Design Consultant at Window Fashions of Texas. We've asked Tiffany to share her Top Picks in window coverings.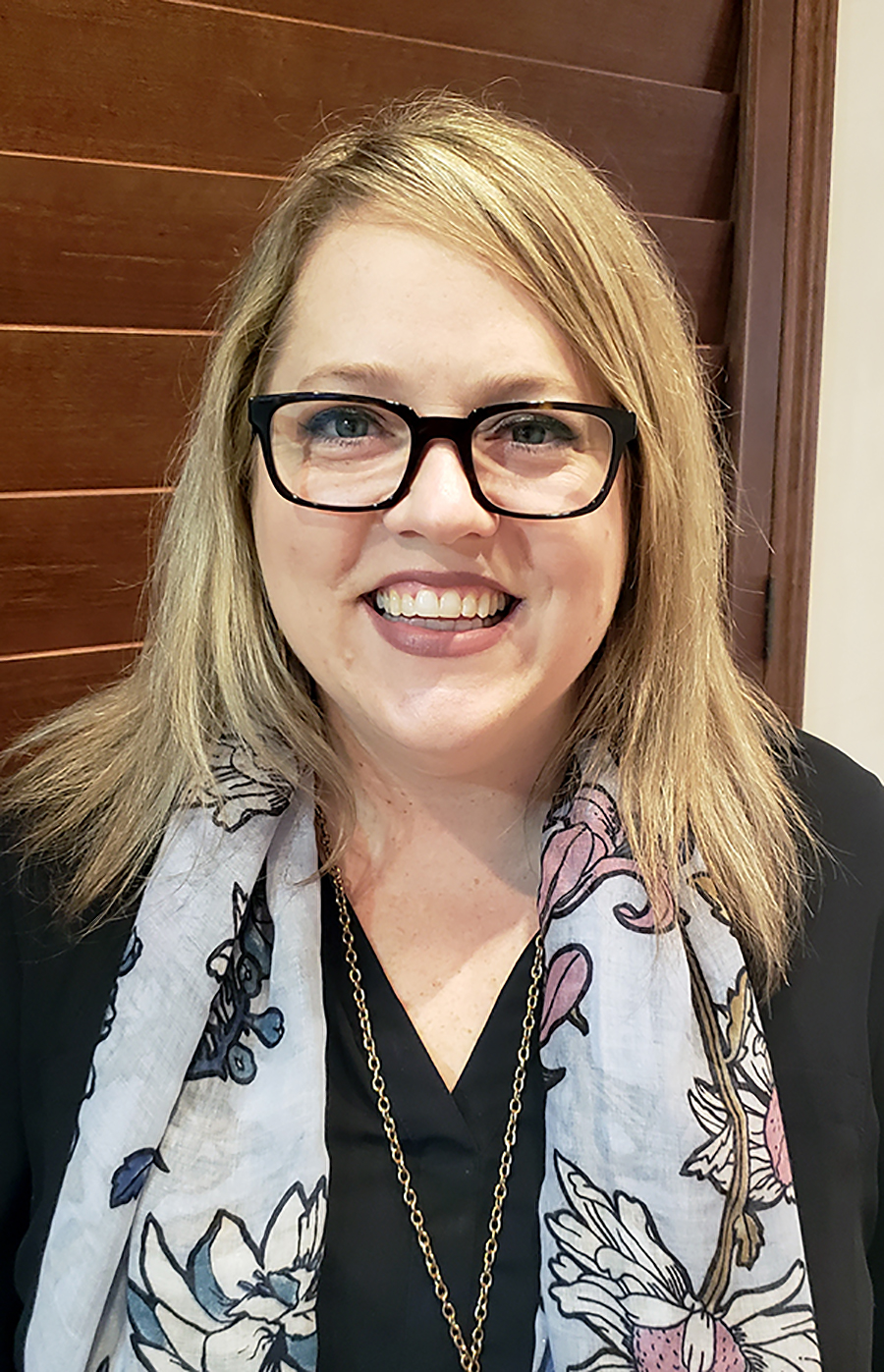 Meet Tiffany.
Let's introduce you to Tiffany–in her own words about her design background:
"I've been working in the world of Interior Design for most of my life. My father was a high-end custom homebuilder, so I grew up in the business and developed a strong understanding of construction and creative problem solving. In addition to working in the family business for many years, I spent 12+ years working as an Interior Designer in Denver–and here in San Antonio–working with clients through all stages of architectural development, space planning, construction, finish selection and furnishing.
And, what does she think about window coverings?
Window coverings are such an important consideration when furnishing a home. I love that window coverings have the ability to change the way you experience a room. I'm thrilled to be at Window Fashions of Texas, working with clients to choose window coverings that will provide functionality, address lighting and privacy concerns, all while adding beauty and value to their home."
Tiffany's Top Picks:
We know it's a tough choice, but we asked Tiffany to select her favorite Hunter Douglas product…
"It's hard to pick just one, but I think I'd have to say the Designer Roller Shades. With the huge variety of fabrics and design options, it's such a fun and versatile product to work with! Roller Shades are very in style right now. A sophisticated modern fabric, finished with a clean fascia top treatment and PowerView® Automation would be perfect in an upscale urban loft."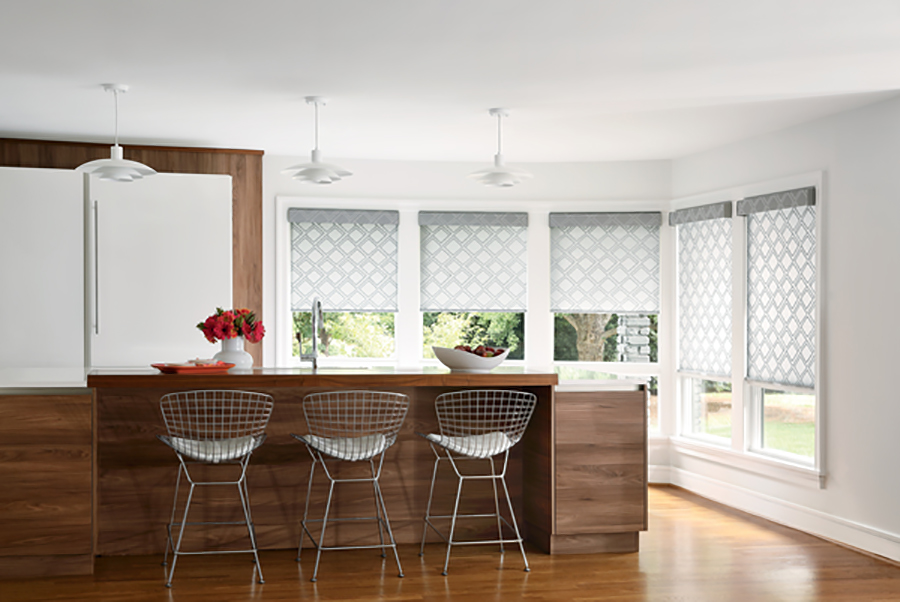 "You could select a more traditional print with a contrasting fabric valance and cordless LiteRise operating system for a cottage setting. Choose one of dozens of patterns or prints to make a dramatic statement and let your window coverings become artwork in the room!"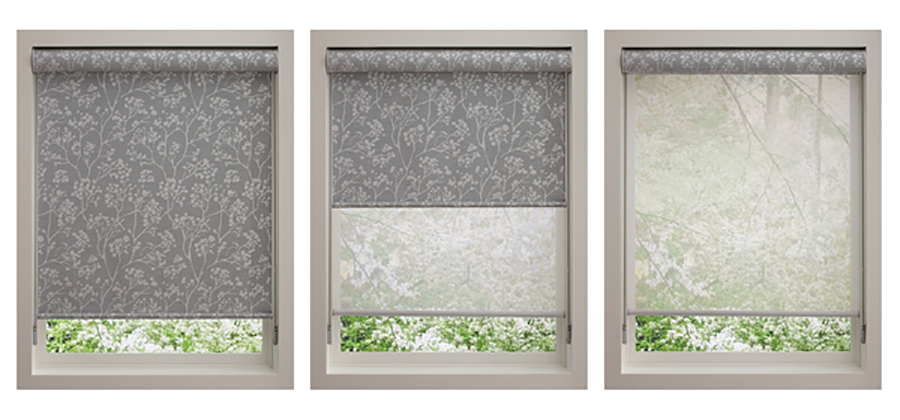 Favorite Features
Of course, as most designers will tell you, choosing a favorite feature really depends upon the home and the lifestyle of the family–the way they use their home. But, we asked Tiffany to tell us which feature works just about anywhere…
"The dual shades feature really changes the way you can use a space across the day. Combining the privacy and light control of a soft sheer and a more opaque room darkening fabric gives you the best of both worlds, all in one simple shade. There are literally hundreds of possibilities!"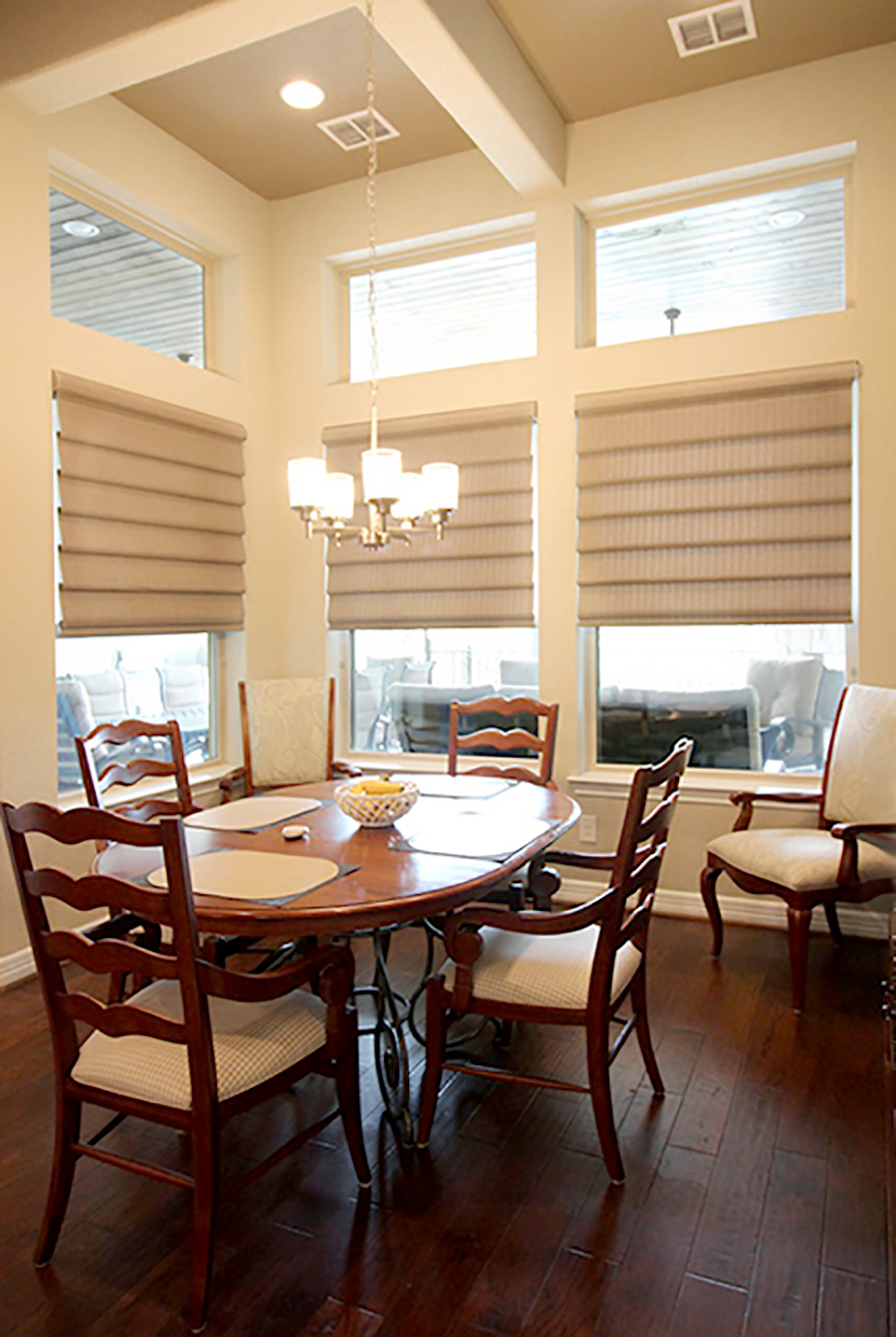 The Question We All Want to Ask…
Which shades would you love to put into your own home?
"For my home, I really like the classic tailored look of Roman shades combined with the ease and luxury of modern technology. Specifically in my master bedroom, I would love to add Vignette Modern Roman Shades. My fabric choice would be India Silk in the color, Kashmir, which is a beautiful bronze color that perfectly complements my existing drapery panels. The fabric is light filtering which would allow a soft glow when the shades are down during the day, but provide plenty of darkness for sleeping at night."
And, the rest of your home?
"I love the look and privacy of shades, but also want to enjoy the view of my yard which backs up to a greenbelt. I am still loving the Vignettes because the shades can disappear into the rolling headrail to keep my view wide open. Adding PowerView® Automation will allow me to integrate my window coverings into other smart home technology we already have in place. That gives me the ability to operate my shades through Alexa, my phone or by remote control. I love that I can even control the shades when I'm out of town. It's fantastic for energy savings and security. The Vignette Modern Roman Shades give me all the beauty and functionality I am looking for."
What Are Your Top Picks?
We all enjoyed reading about Tiffany's top picks, but what do you think? Would you love the dual shades feature? Is the idea of smart shades piquing your interest? The best part of making your house into a home is the personal style–and lifestyle–choices you get to make. The team at Window Fashions of Texas is ready to help you decide which window treatments are best for you. Contact us for a FREE consultation.