Winter is the time for layering your clothes and planning outfits that work for the chilliest season. But have you thought about layered fabrics in your home too? Think coziness, practicality, and beauty all wrapped into one! Layered window treatments create a custom feel to any space while also remaining functional.
Stately Neutrals
Neutrals don't have to be bland and drab. As a matter of fact, they're a great place to start with layered fabrics because they create a great base to build off of.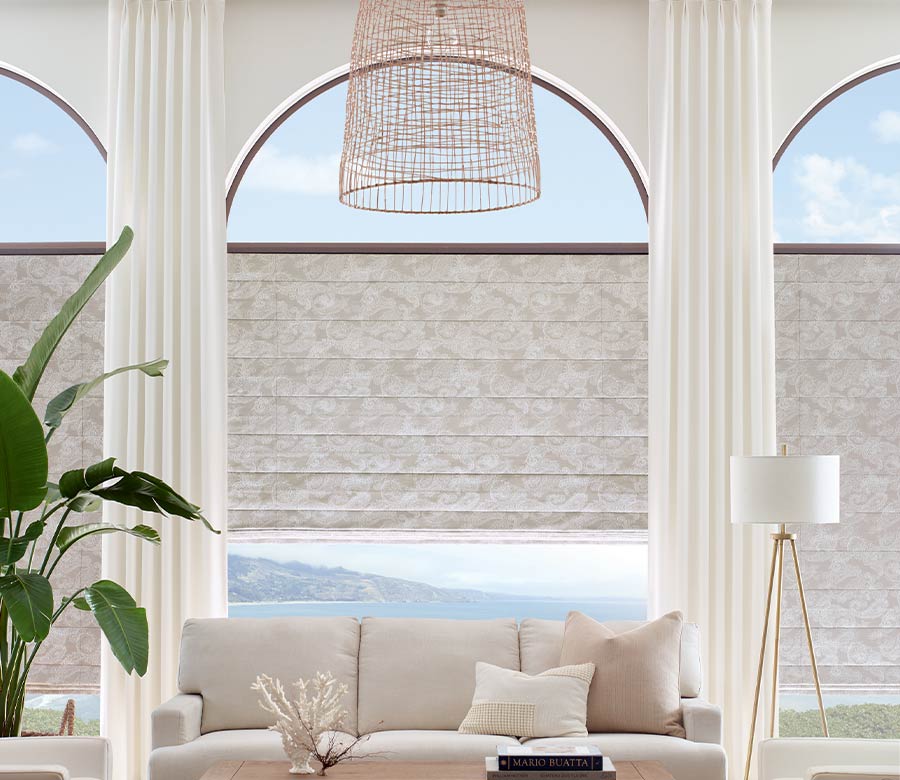 Along with the light hues of the window treatments in here, hanging the draperies near the ceiling also helped to create the illusion of a larger space with higher ceilings.
Make It Moody
Another stunning look that is making art at the window is layered fabrics in dark, moody tones. Think deep blues and smoldering grays. These hues evoke emotion, bringing personality and character to a space. The key to moody tones is balance. We love how the lighter colors in the pattern keep the window treatments sophisticated, while also brightening the overall look.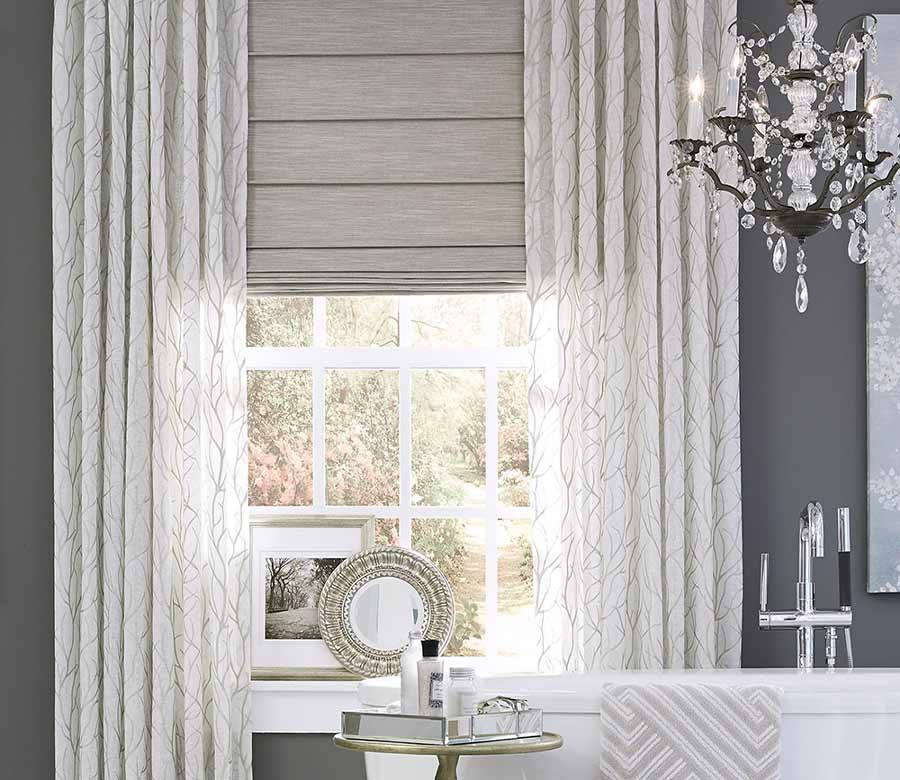 The Perfect Pairing = Style + Function
Not only do window treatments create art at the window, they enhance the atmosphere of your home. Protection from the elements, like immense sunshine & UV rays, is very important here in the San Antonio area. Layered fabrics have become a staple–not just for beauty, but comfort! The base shade can provide many benefits, and the draperies can either stay in place to frame the look, or fully function for added solutions.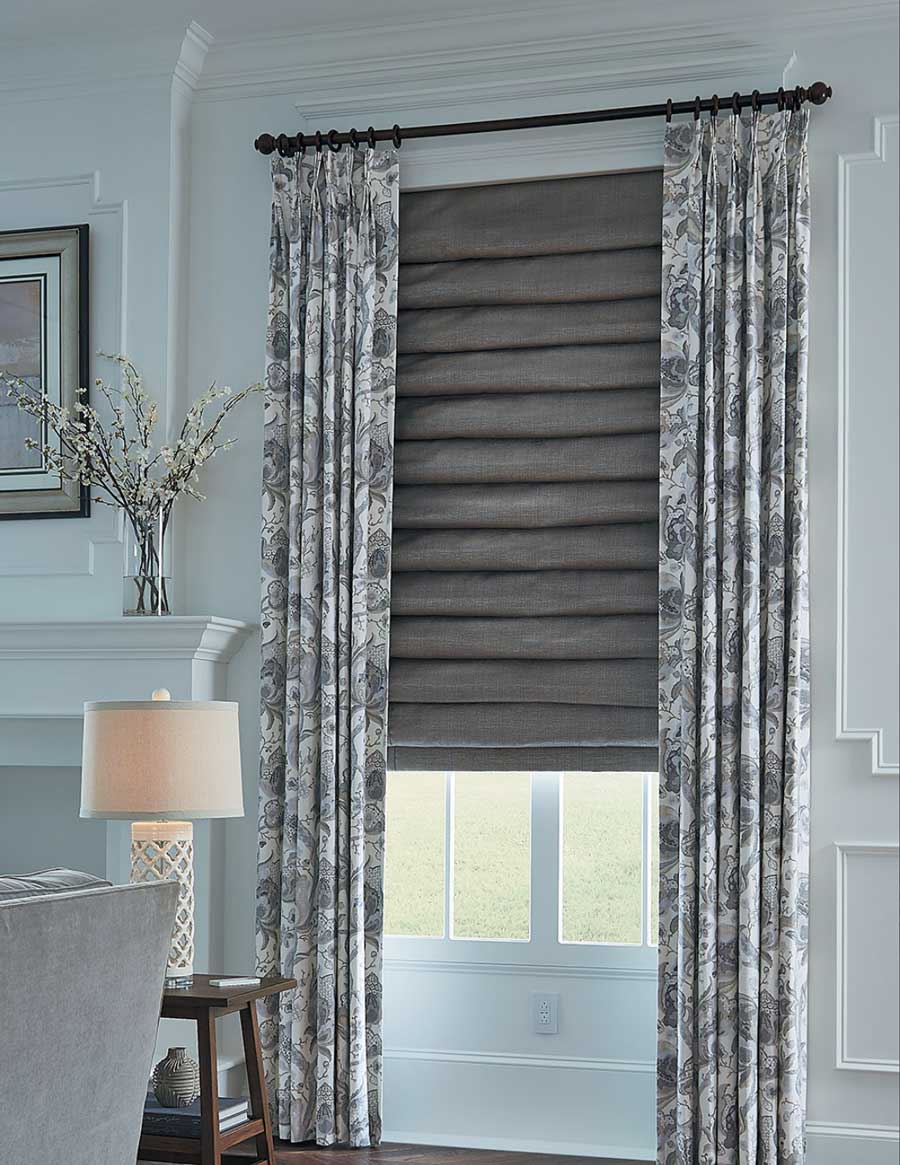 Are You Ready for Layered Fabrics in Your Home?
We would love to help! Our team, at Window Fashions of Texas, is ready to help you style your windows with a beautiful look and plenty of solutions! Come see us at the showroom to see and feel the fabrics up close & in person. Or, we can come right to your home for a FREE consultation. Get in touch today!