They're called window "coverings," but that doesn't mean you have to give up your beautiful view! If you have a view outside your windows, you should show it off. We have the 5 best window shades, in no particular order, that will give you light control and let you have that view, while reducing harsh light and keeping your privacy.
#1 Silhouette
First on our list for the best window shades that enhance your view and lighting is a crowd favorite, the Silhouette collection. The reason it is so sought after are the floating vanes and view through features. Customizations are available that can make the view crisper and soften the light with ClearView®. Lastly, take it a step further with Halo™ and the vanes can be rotated up or down!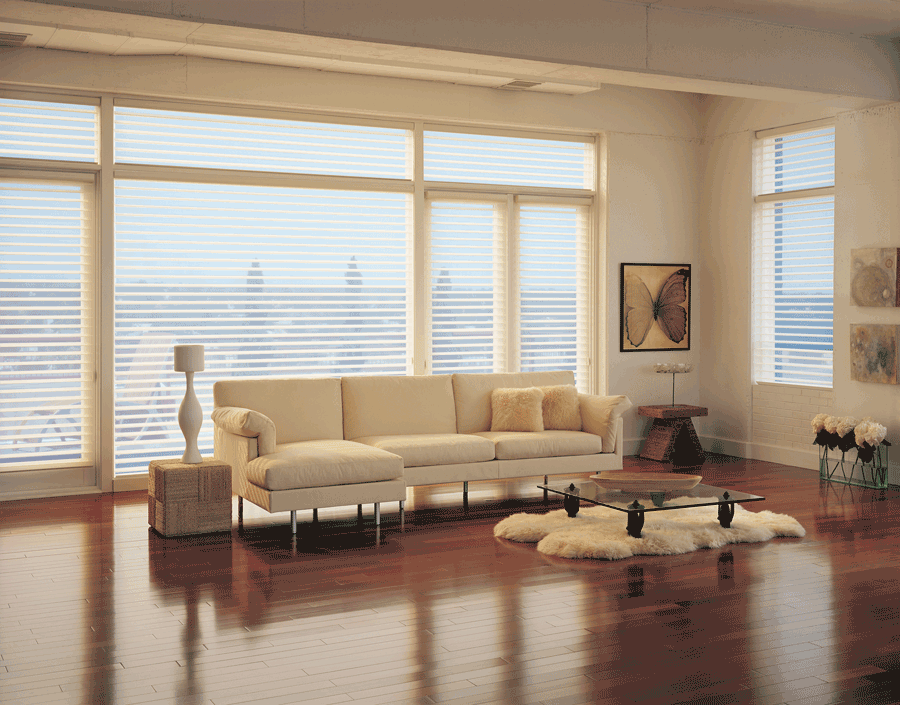 #2 The Pirouette
It's the dual shade design that makes the Pirouette shine. When they're closed, they look like roman shades. They can be rolled right up into the headrail to disappear. When lowered, the vanes fold open. The fabric fold stays stationary, but the sheer fabrics reveal the view, allow softened light to enter.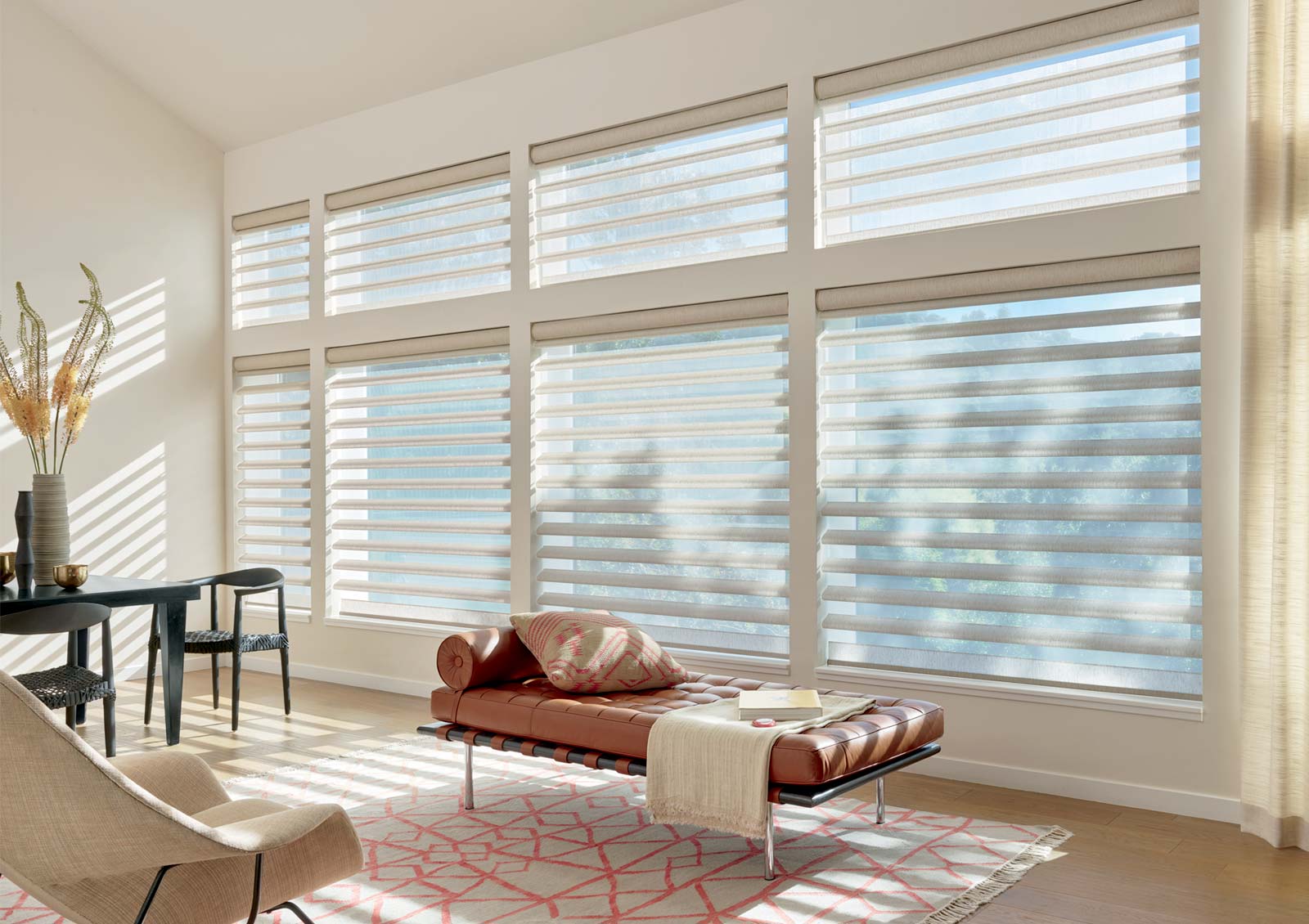 #3 Luminette Privacy Sheers
The Luminette collection consists of sheer drapery folds that replicate window shades. These sheer shades filter the entering light, but can close everything off with a simple rotation of the interior vanes. Incredibly easy to use and stunning.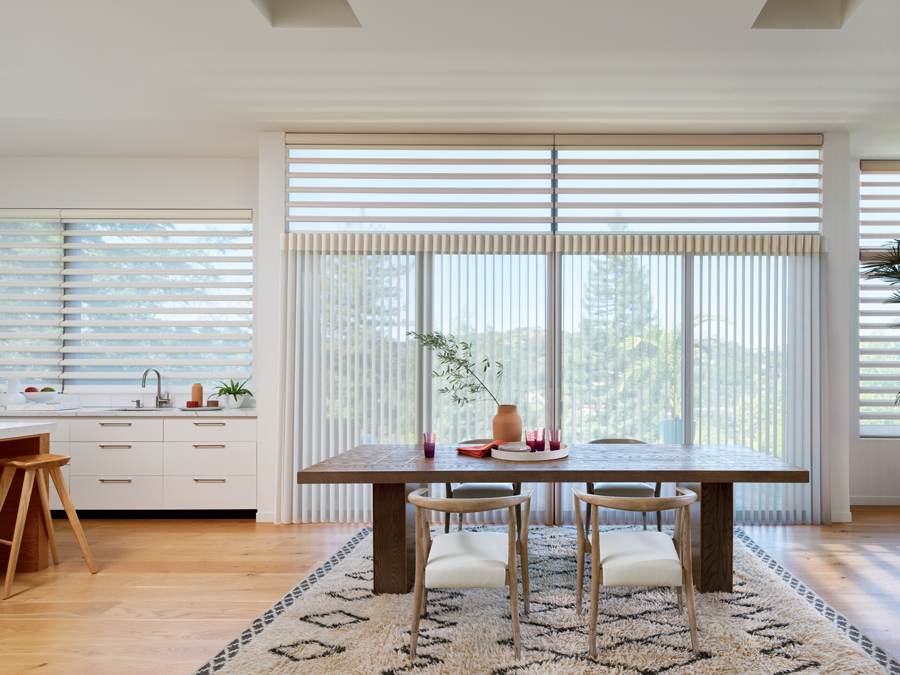 #4 Screen Shades
This collection proves simple can be best. Screen shades were created to enhance the view and control light. They look modern and will transform your space with different color and hardware upgrades. It's clear to see why it's on our list of best window shades.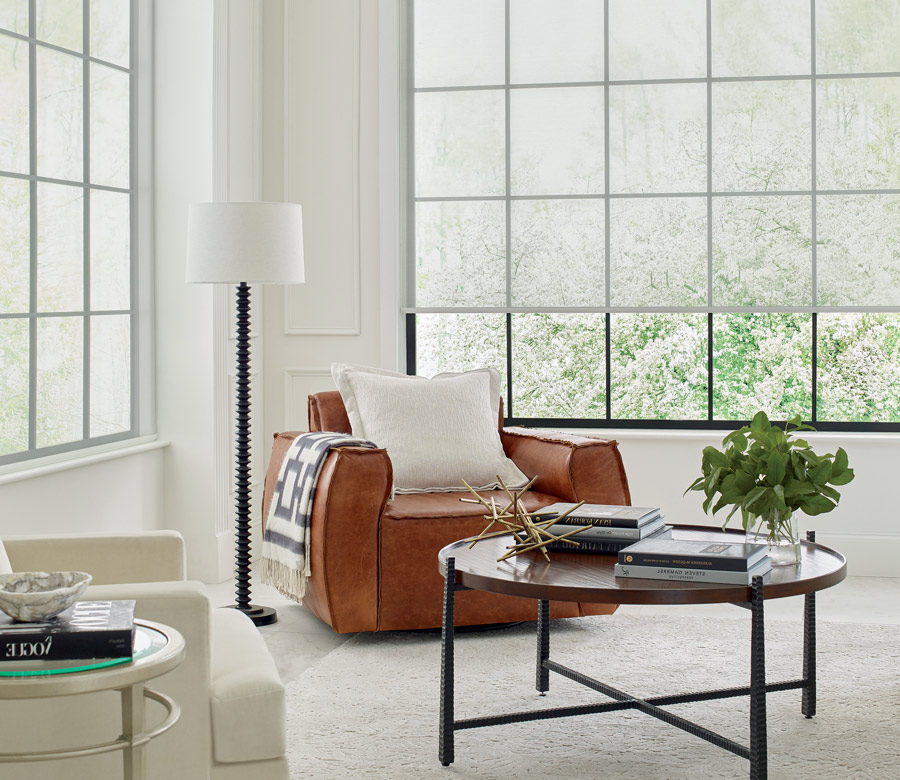 #5 Designer Banded
Lastly, but definitely amazing, is a newer window shade collection. Designer Banded Shades bring to the table functioning art. They are a feature wall and a light control tool all in one. They can take soft light and view through visibility to total darkness in a second. You can have a seamless look with vertical stripes or add some extra pizazz with unique geometric shapes.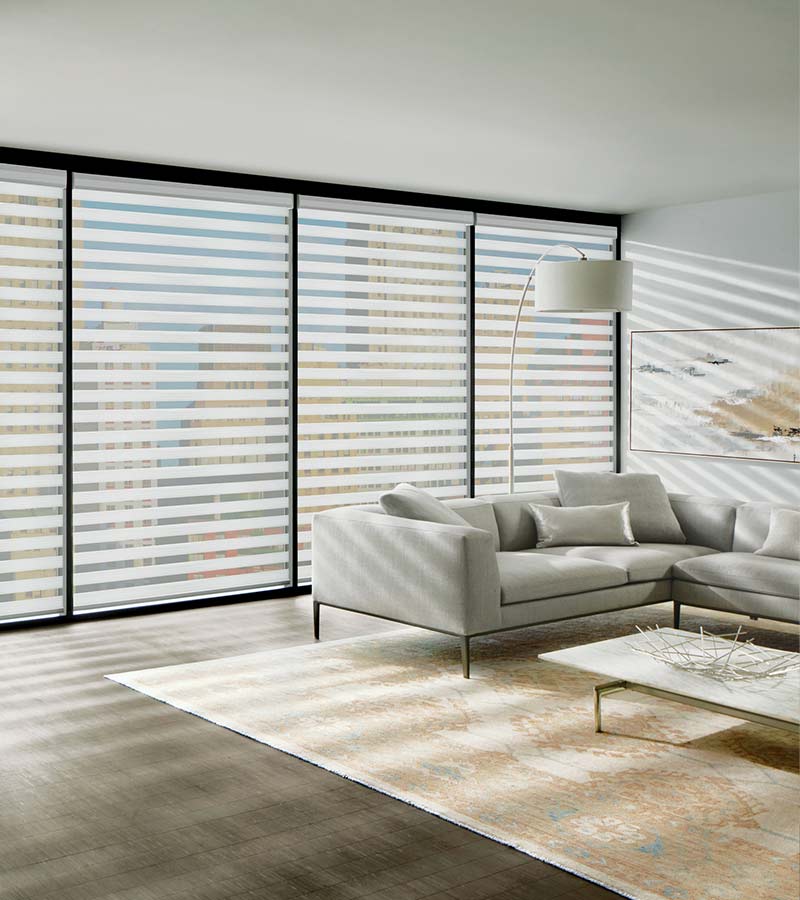 The 5 Best Window Shades…Which One's Your Favorite?
Or maybe we should ask, "Were you able to pick just one?" Sheer fabric at the window is both visually satisfying as well as functional. We hope it was a big help to see all of our favorite window shades explained. If you want to see for yourself how amazing they are, stop in our showroom for a peek. Want us to come to you for a free in-home design consultation? No problem! Let our Window Fashion of Texas team find the best window shades for you. Contact us today. We can't wait to see you, and your view.