Whether it was the gorgeous landscape views or the natural light they provide, at times, those large windows can be a force to be reckoned with.  If there's trouble in paradise, Window Fashions of Texas is here to help you fall in love with your windows all over again, solving common issues like privacy and glare. Join us in our journey for everlasting love. 
Your Private Story
Those large windows are beautiful during the day, your view to the outdoors is spectacular, and the way the sun warms up your home, incredible. When darkness falls, it's a different story. Your home is completely on display. Avoid the "fishbowl" feeling with top-down shades that allow for various levels of lighting throughout the daytime, protect your privacy at night and still preserve your view to the outdoors. By adjusting the top-down a bit in the evening, you can still enjoy the moonlight and a neighborhood view while keeping your family's bedtime routine private.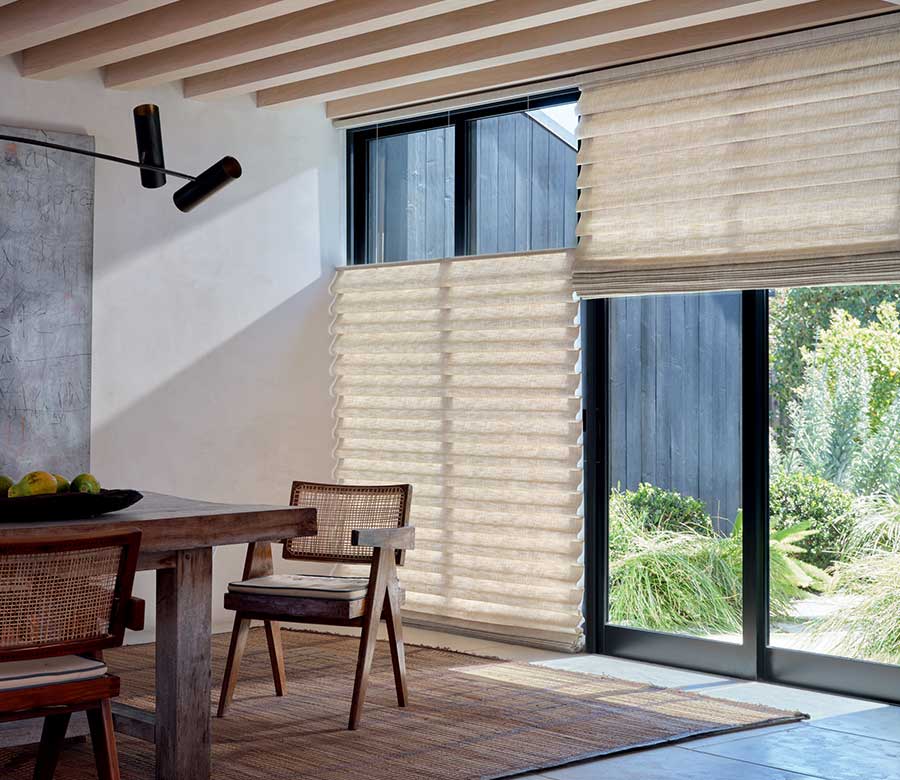 The Open Floor Plan
Those large windows are an integral part of the ever-popular open floor plan, but can you balance style with function? Yes you can! By coordinating treatments rather than matching them, your home will feel complete and fashion forward. Take a look at this recent article highlighting window treatments that are used to enhance your open floor plan. You can elevate the contemporary styling of your home by choosing a low-profile treatment or add a designer look with woven wood shades and drapery. It all comes down to what works with your family's vibe and lifestyle. With the help of one of our expert designers, you can create the look you want without missing out on function.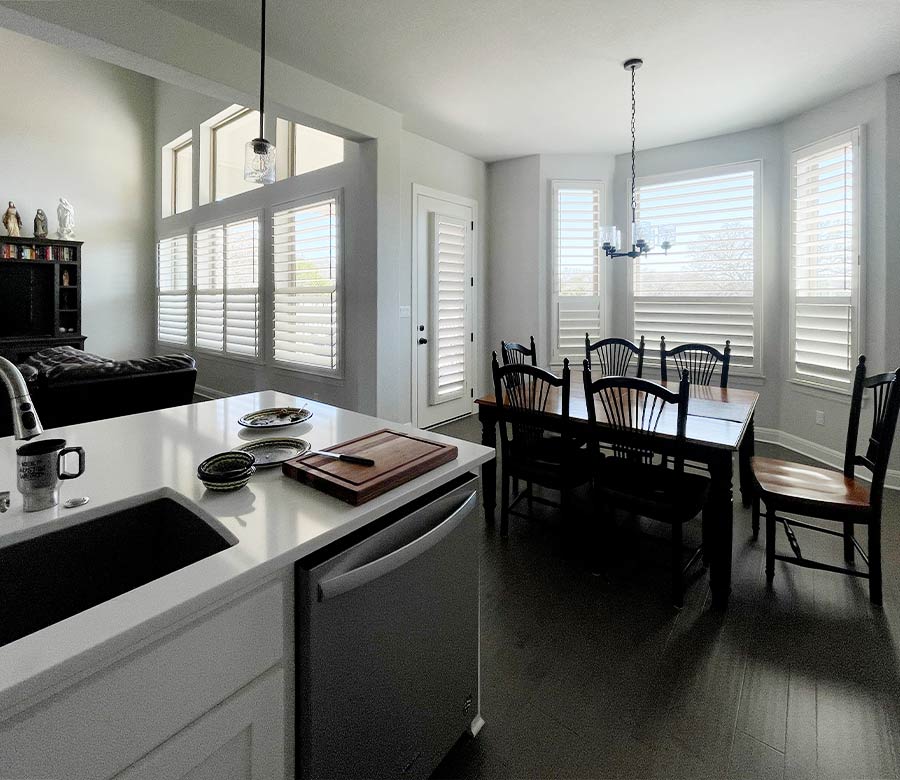 Custom Coverage: Endless Possibilities 
When it comes to those large windows, the choice to cover them can get very complicated. Is it right to cover only half the window? Should I cover the window but leave the transom exposed? Anything is possible in the world of custom window coverings, and our experienced designers can overcome any obstacle you may have. Arches and Angles? We've done it. Sliding glass doors and window combos? We've done that, too! Our experts will evaluate your space, identify your needs and create the best custom window experience out there.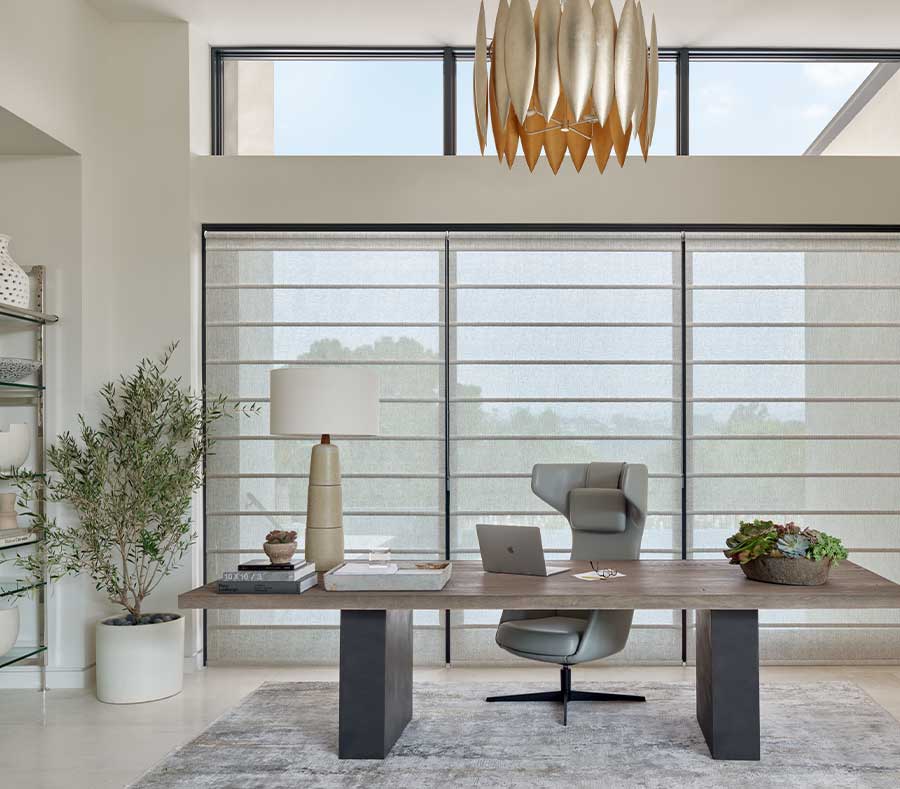 Protect the View
Floor to ceiling windows are there for one reason–the amazing views they provide! We can help you protect their beauty and also make your interior more comfortable. By adding window coverings, you can avoid harsh glare, protect your furnishings from damaging UV rays and add privacy. Here's a list of the best 5 shades we recommend to our clients. You can discover what works for you.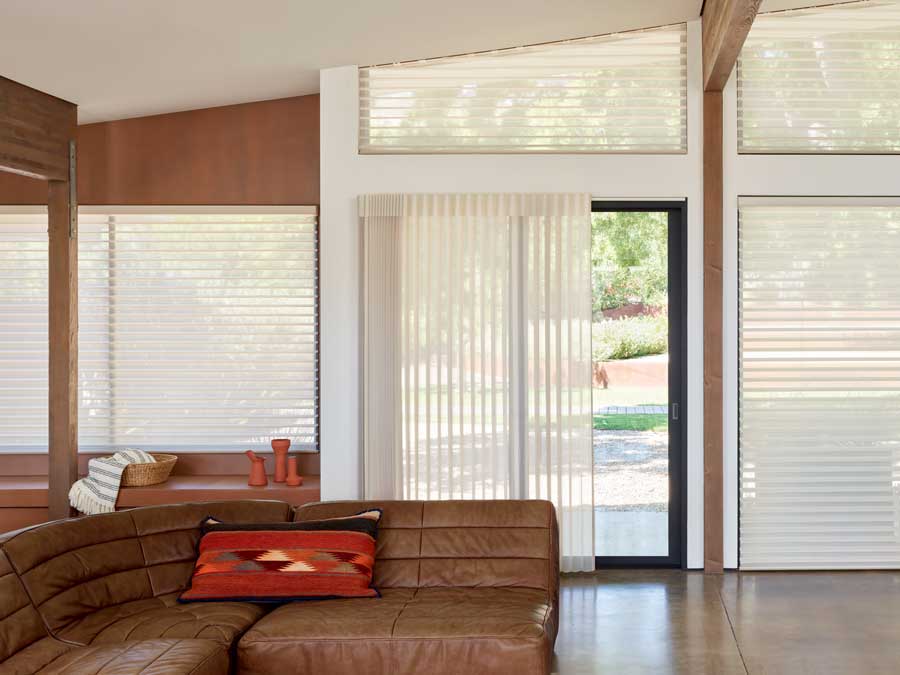 You Can Easily Adjust 
Those large windows are just that, LARGE! And they can be hard to reach. If you're considering window coverings, but the chore of adjusting is holding you back, we need to talk. The window treatments of today are equipped with operating systems that make life easy. By choosing a product like smart shades, you can adjust those hard to reach shades without lifting a finger. In addition, they are safe for children and pets with no cords dangling. Simply set a schedule with your smartphone or give a shout out to voice command. There are so many innovative products available in the window coverings industry today, visit our showroom, it'll blow your mind.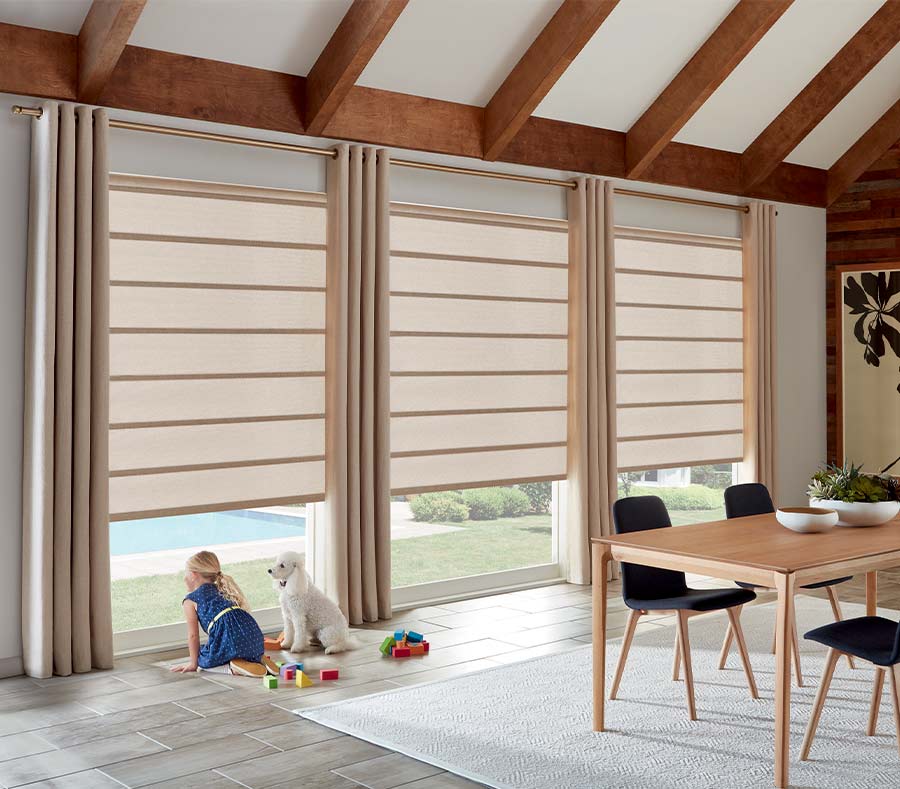 Fall in Love with Those Large Windows Again!
Instead of feeling defeated by those large windows, reinvent them with window coverings. We have a product for every style and every unique situation. Continue to enjoy your view and address the concerns you have, all at once. Our products will enhance the look of your home and create a more comfortable atmosphere. Let's work together to create the perfect solution for your home. Don't wait another minute, get in touch with us for your FREE in-home consultation in the studio or in the privacy of your own home.