For today's modern family, the open floor plan is a popular choice. With one room blending into the next, families enjoy the openness of the layout. The home feels larger and interactions occur naturally as people move about their busy day. If you're not taking advantage of all your open floor plan has to offer, you may need to reconsider your design choices. Allow Window Fashions of Texas to help with the challenge of an open floor plan, and make it work for your family. 
Private Spaces 
Sometimes, the expansive space of an open floor plan can give off ballroom-vibes. To avoid this empty feeling, furnish the space evenly with the appropriate separation. Try to designate small areas by grouping furniture together by function. Create a sitting area with two chairs cozied together or allocate an office nook with a small desk. To add more dimension to the design, try decorative area rugs, they'll look great and define the space.
Make Sure Open Stays Open
Keep the open floor plan…well, OPEN! Just because it's spacious, there's no need to fill it unnecessarily. Make sure the room flows and allows for people to walk around comfortably. Try low profile furniture, it adds a contemporary look to your open concept home.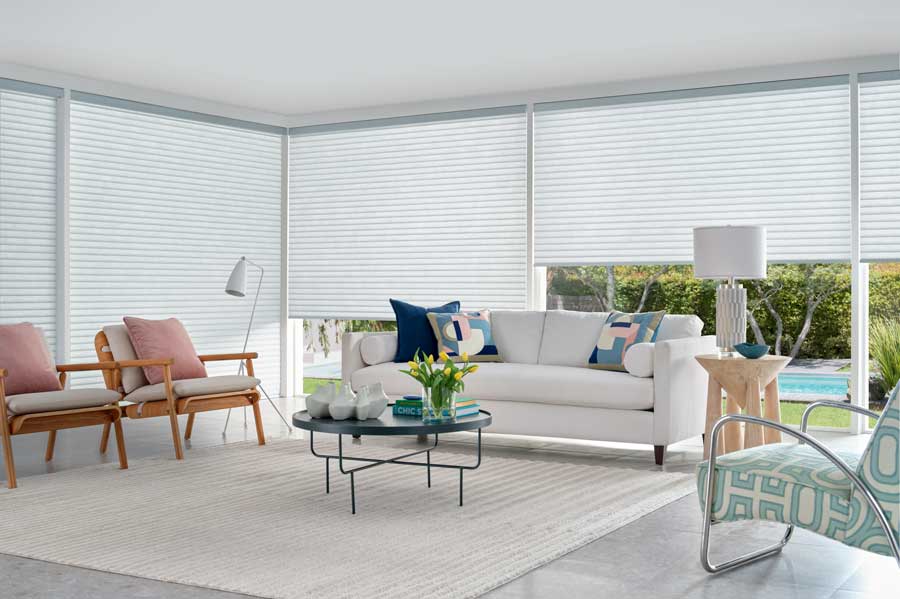 A Solid Foundation 
Designers agree, a solid foundation is the best way to conquer your open floor plan design. With wall paint and flooring the same, your space will be in harmony. Once the basic elements are decided, clients can add unique decor pieces to make it your own.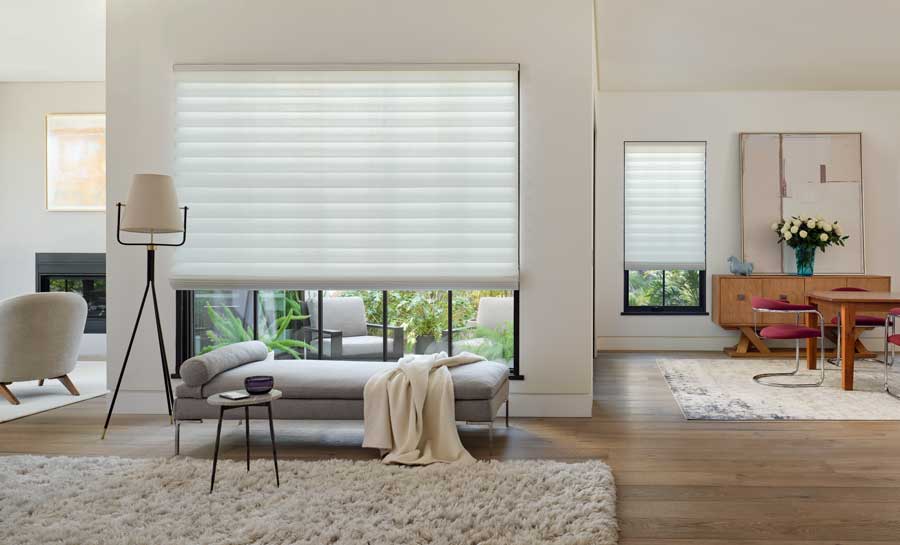 Extra Lighting
An open floor plan can offer great flexibility too. One way to create variety is with lighting zones. You can enjoy your space light and bright or calm and subdued, depending on the mood or function. Create just the right atmosphere with extra lighting, such as floor lamps or sconces. Elevate your design with a stylish chandelier.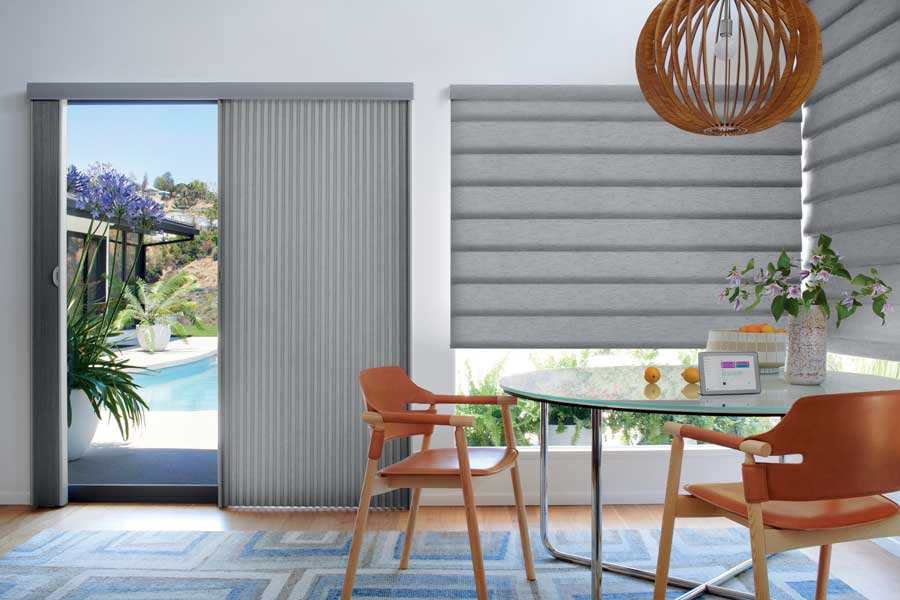 Open Floor Plan + Window Treatments
Can the two live in harmony? Yes! With many windows and doors sharing the same space, it's important to keep your window treatments consistent. This doesn't mean they have to be exactly the same-we recommend coordinating styles. Thankfully, Window Fashions of Texas has a large variety of products that look great together. Start by choosing a style to enhance the decor of your home. Next, we can help you customize the function for each door and window. It's that simple.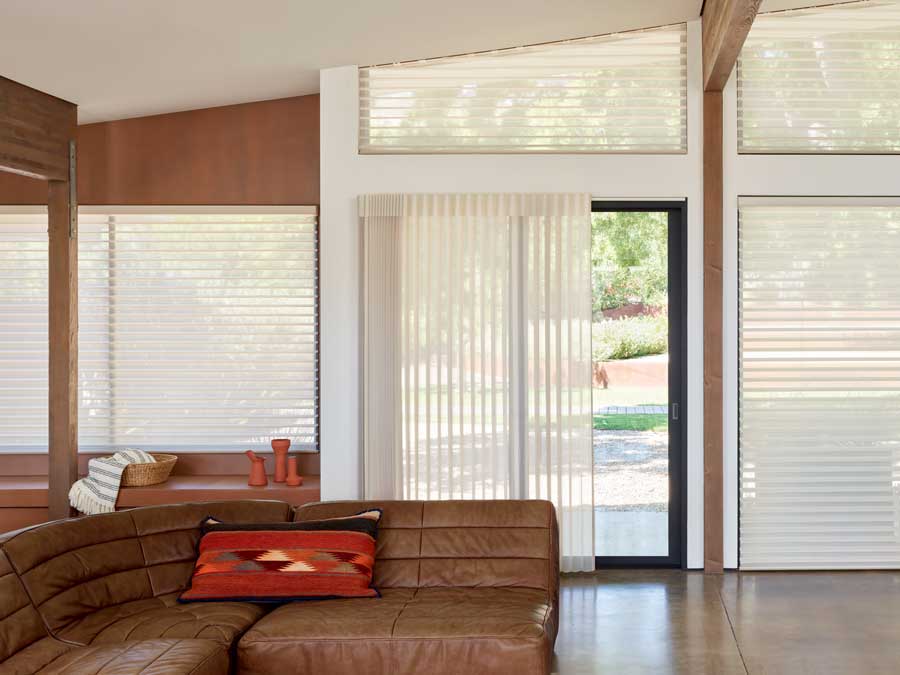 Consider Energy Efficiency
In terms of personal comfort, an open floor plan can be challenging. Windows and doors can cause energy loss if they are left bare. In the cooler months, you'll experience uncomfortable drafts. Come summer, the penetrating sun can be oppressive. With no walls to contain the change in temperature, you're left needing to manage these issues with energy efficient window coverings. We can show you how.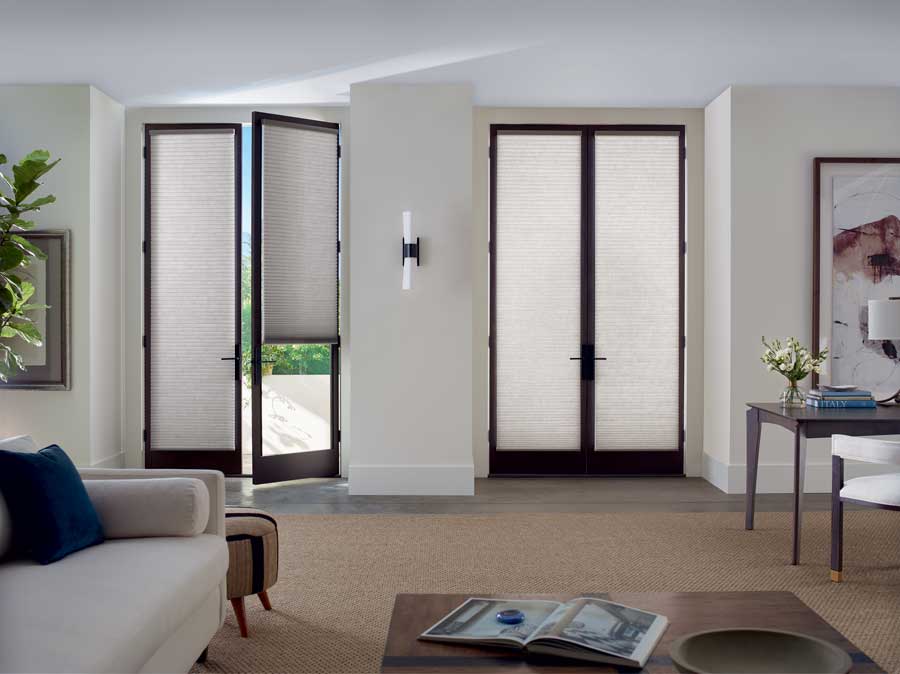 For years, we have been designing window treatments for families with open floor plan homes. It is our pleasure to help you too! With the many advances in window covering design and technology, together, we can create the atmosphere you want for your family home. Get in touch with our design team today to schedule a FREE in-home consultation. That's right, we will come to you!