Winter is upon us. That means the days are shorter and the evenings seem to keep creeping up on us. Not only is the darkness lasting longer outside, but it transfers inside as well. Winter has a way of making us all feel like it's time for a bit of an interior refresh. Below are our top 10 tips for how to simply brighten your home.
1. Examine Your Paint Colors
Paint colors help to set the tone in a space. Naturally, a darker paint color is going to make a room feel darker overall. And in a season where darkness is not a stranger, it's important to examine your paint colors and make sure they're working for you! Don't fret, if white paint isn't for you, there are plenty of other options to keep your rooms feeling light and bright.
There are countless neutrals and other stunning light colors that will help to completely transform your space while also helping to brighten your home. If you still want to hold on to a couple darker hues as well, consider painting a room with a lot of natural light with the darker color and save the lighter colors for more shaded rooms.
2. Sheen Is Important
Once you select the paint colors you're most drawn to, it's time to consider which sheen is right for your spaces. Sheen refers to the glossiness of the paint. For rooms that have a lot of sunlight pouring in, perhaps a flat finish will look great adorning your walls. Where as in a darker room, something with a middle of the line gloss will help to bounce some light around making the room appear lighter.
3. Layers of Lighting
Gone are the days where one built in light fixture has to be sufficient for the space. Adding in layers of lighting help you to control the atmosphere and light in a space all day long. Consider all the options when looking into new light options… overhead lighting, lamps, sconces, recessed lighting, even candles! If there's a corner of a room craving a bit of warmth, a light fixture might just be the perfect cure.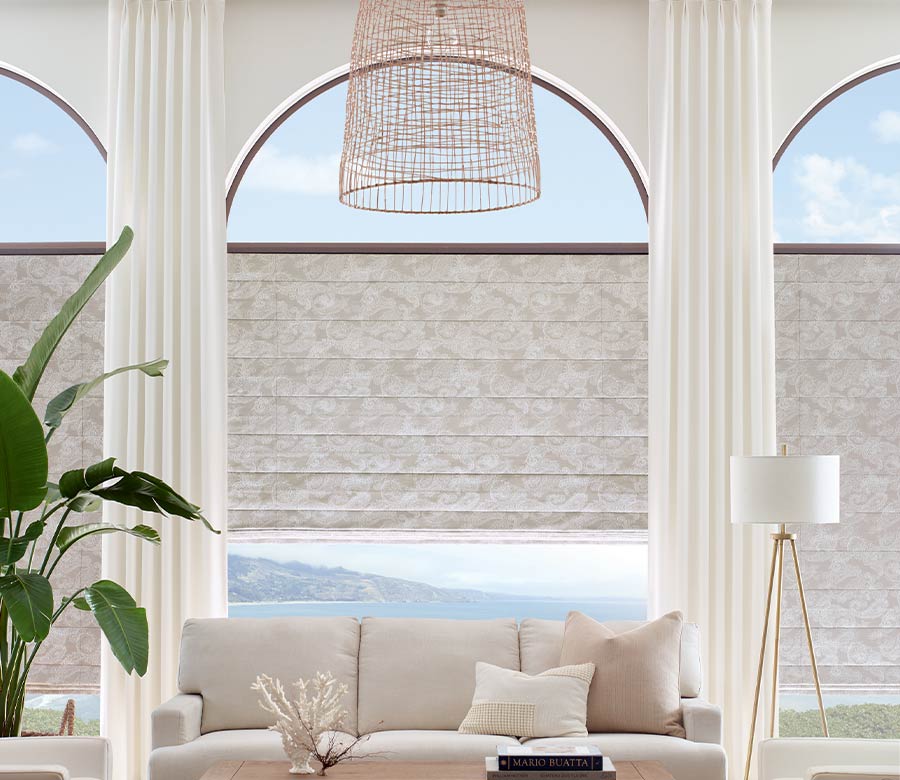 4. Lightbulbs Make or Break a Light
Along with selecting a dreamy light fixture for your space, making sure to select the right type of lightbulb will help to brighten your home as well. Do you prefer a warmer toned light or more on the cool end of the spectrum? The choice can even vary from room to room! When choosing the temperature of the light, look at the "K" rating. The higher the Kelvin rating, the brighter the bulb.
5. Exterior Maintenance
When talking about how to brighten your home, we can't forget to mention the exterior as well! Adding lighting to the front of your home and throughout the landscaping can be a beautiful way to illuminate your home and make it feel more welcoming before even stepping inside. Along with lighting the outside, maintaining shrubs and trees and trimming them back can allow for additional sunlight to shine into your windows, brightening different spaces throughout your home. During these short days of winter, taking advantage of all the sunlight possible is crucial.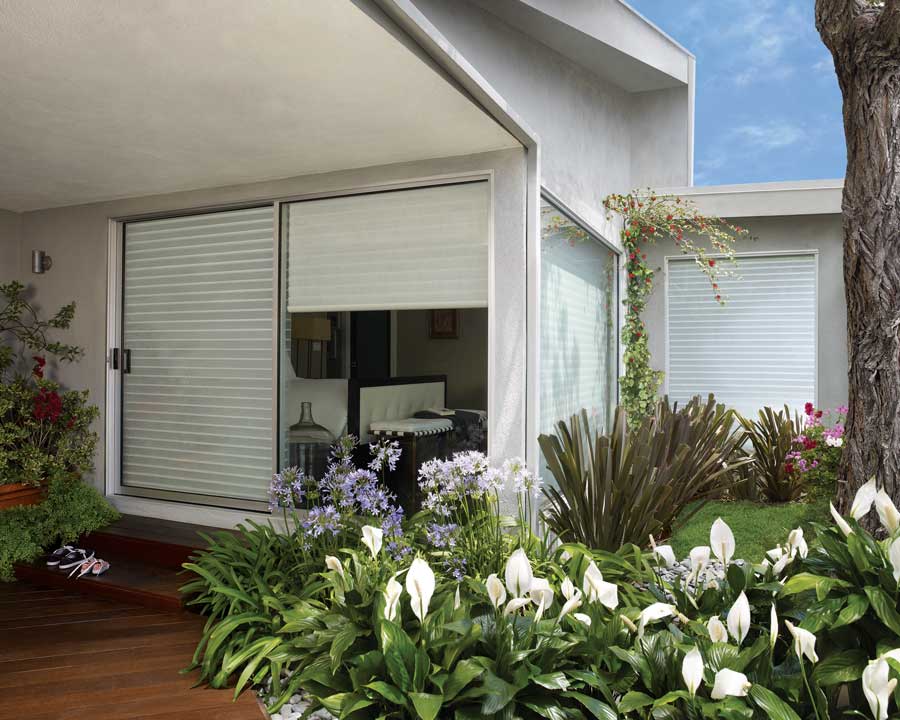 6. Eliminate Some Clutter
If you look around the darker feeling spaces in your home, are they full to the brim with decor, furniture, and more? Having too many pieces in a room can make it feel heavy. If there's anything in your home that you're no longer using or loving, now is a perfect time to rehome it. Perhaps a friend would love it in their home or you could take it to a donation center to give it a new life. Your space will instantly feel lighter and brighter with the clutter gone!
7. Area Rugs
Wood floors, while absolutely stunning, can sometimes make an already dark room feel even darker. We're not suggesting to rid your house of the wood floors and install carpet throughout. However, a neutral or light colored area rug could brighten your home and add coziness all in one.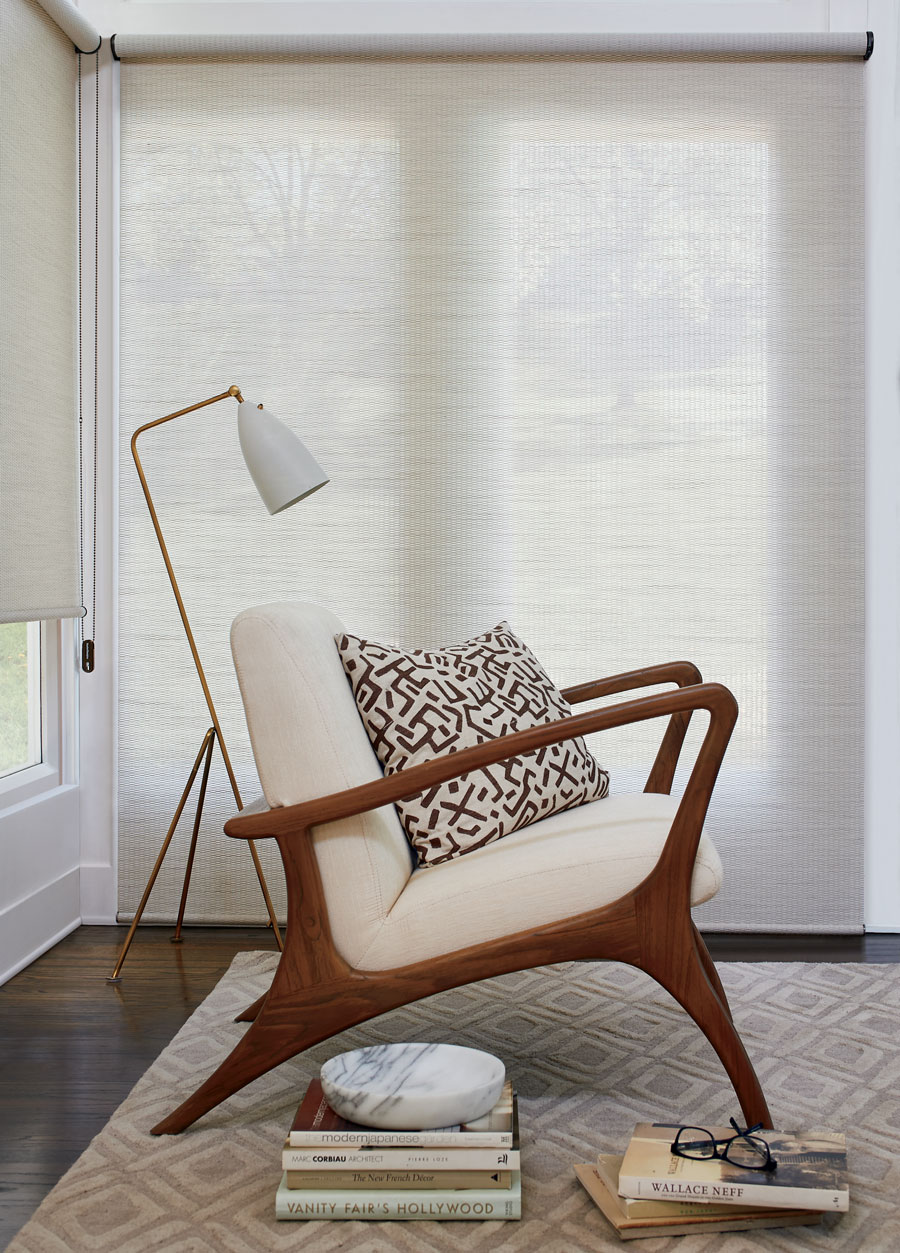 8. Incorporate Contrasting Pieces
Having both light and dark pieces is complimentary. Not only does the contrast help to draw the eye in, but it also helps the room not fall flat. While we're experiencing fewer hours of natural light, incorporating a few more light colored pieces into a space will keep it from feeling like a cave. Don't ditch all the darker decor though! Remember, it's about marrying the two to achieve the beautiful contrast that will be cozy no matter the time of year.
Start with Window Treatments
Since windows are where all the natural light comes in, it only makes sense to start with window coverings. Selecting the right treatments insures that you will gain light control, privacy, a style element, and more. Not all treatments will darken a room, in fact, there are countless options that will help to brighten your home.
9. Top Down Bottom Up
Top down bottom up shades are perfect for those rooms where you still want the sunlight to pour in and illuminate the space, but also want to say "goodbye" to pesky glares. These shades allow you to leave the tops of the windows bare when you desire, letting the sunlight brighten the room from above.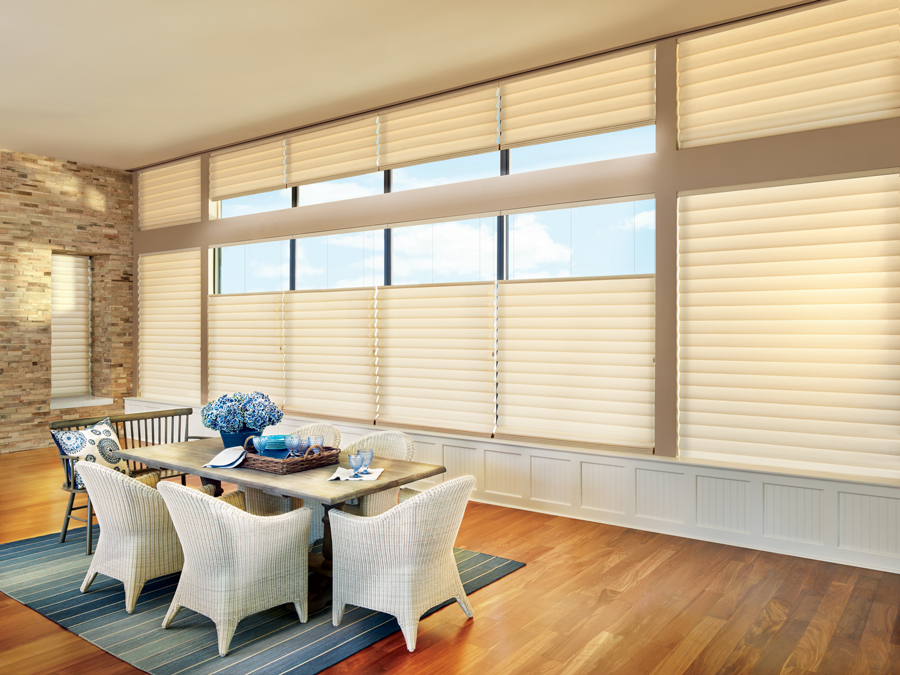 10. Brighten Your Home with Sheer Fabrics
When it comes to brightening your home, perhaps no treatment makes more sense than sheer shades. They add a softness, diffuse the light, and don't add any heaviness around your windows.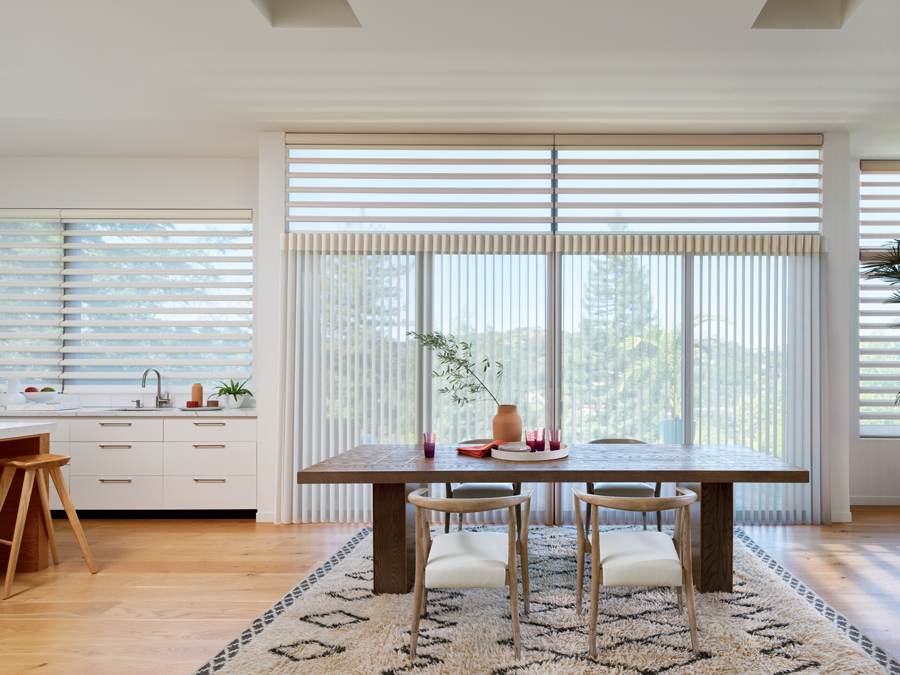 Let's Get Started
There's no time better than the shorter days of winter to do a refresh and brighten your home. Here at Window Fashions of Texas, our team is eager to help you transform your space and welcome in a brighter feel while still maintaining a cozy and comfortable atmosphere. Contact us to get started with your FREE in-home consultation.