If you're hosting a gathering this year, it's time to consider the look of your dining room. Does your entertaining space need an update? Will your table accommodate your guests comfortably? This year, our designers have some tricks up their sleeves. We can help get your dining room style holiday ready!
Transition your Traditional Dining Room 
Dining room style can remain untouched for years. In some homes, it's not a room that gets much attention. We find that most dining rooms are still styled traditionally–a formal dining room set and buffet. Sound familiar? Today, homeowner decor style is moving toward the transitional look. To achieve a transitional dining room look in your home, simply blend traditional pieces with some contemporary additions. Check out the dining area below. This redesign only took a few steps. Here's what was done…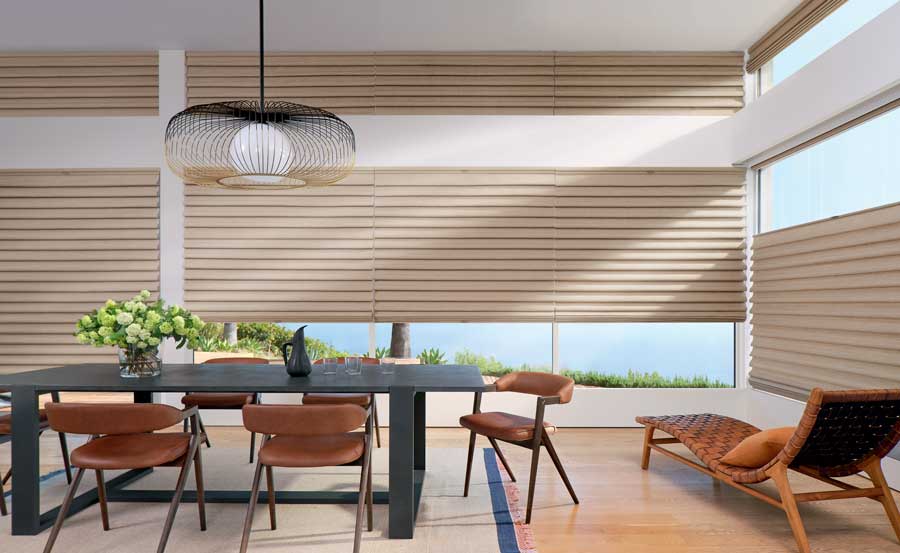 By adding black accents to a warm palette, we've freshened up the look of this space. The more contemporary dining table and new chandelier is just enough change to make a huge impact. These subtle improvements take this room from traditional to transitional. 
Statement Making Dining Room Style
A formal dining room can sit dormant most of the year. Except for a special occasion, you may not use yours as often as you expected. So, if your dining room style feels stale, you are not alone. The best way to refresh the look of your space is by creating a stunning tablescape this season!  Just in time for the holidays, tap into your creative energy and style-away. With the help of designers like Maricela of @maricelalopezdesign, you are well on your way to making a statement in your dining room.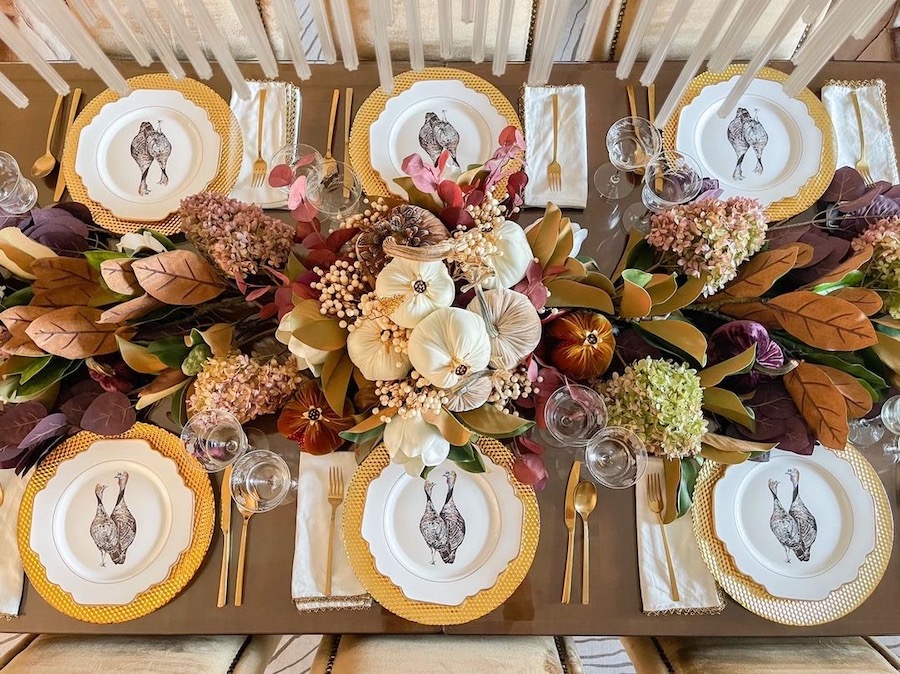 Created with fall festivities in mind, this breathtaking formally set table is beautifully done. Maricella uses the color and texture of nature's elements to tell this autumnal story. Can't you just smell the spices? Visit Maricela of @maricelalopezdesign for more ideas. 
A Look for Every Size
Every home is different, and some floor plans have smaller dining rooms than others. No big deal. Achieve your unique dining room style by making use of the space you have. Be creative and intentional and your personal style will shine through.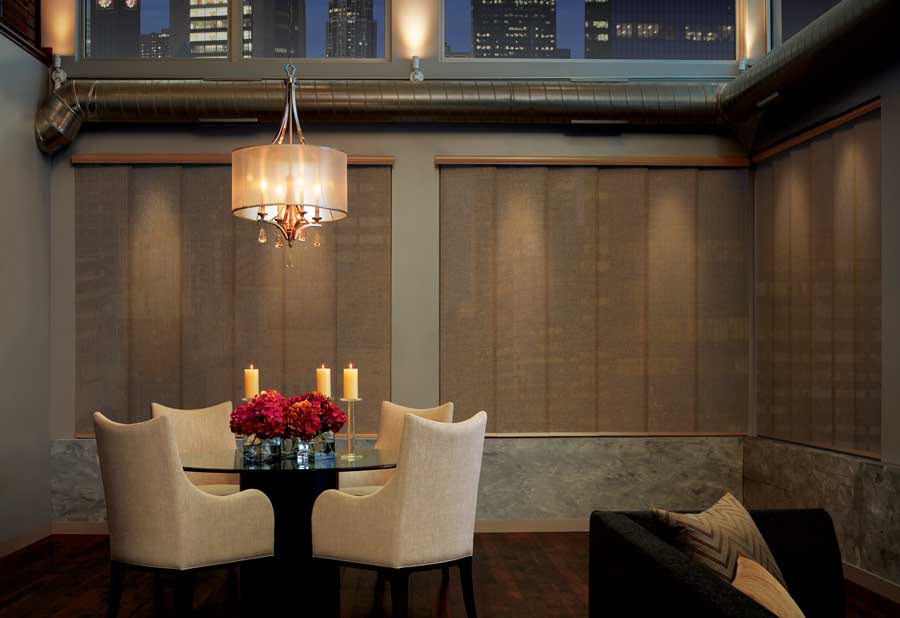 Skyline® Gliding Window Panels
Don't fret if you have less space than most, hosting a gathering in a small dining room can be ideal. A cozy dining room can create an intimate setting and look elegant too. Adding a formally set table can set the tone for the evening and provide a place to reconnect. This year, allow someone else to host the larger, more extended crowd.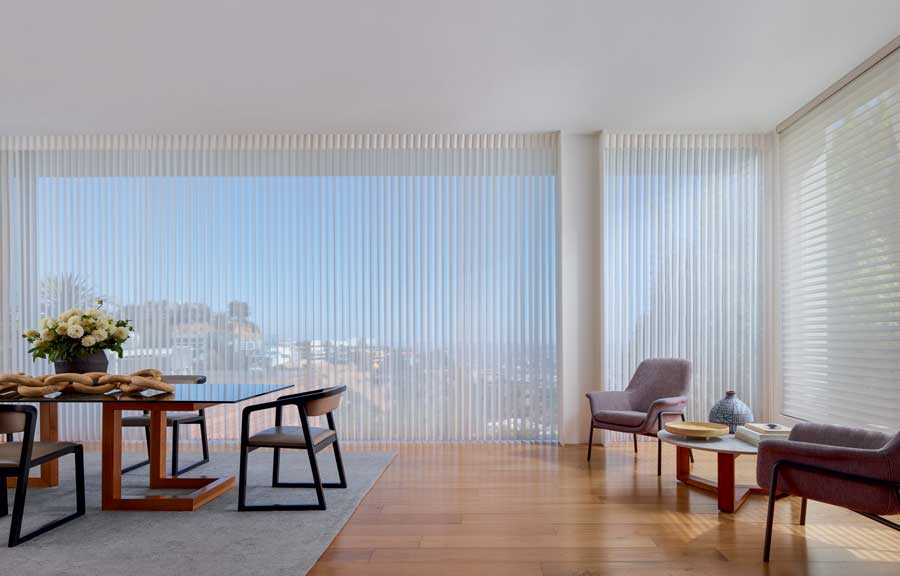 But, if your dilemma is too much space like the room above, it may be difficult to strike the right everyday look. The endless space of a ballroom sized dining room can feel "empty" with no guests to fill it. In order to style the room in a useful way, bring in non traditional furnishings, use a warm paint color and add draperies to cozy up the space. Try a sofa or set of chairs to create a conversation spot. If you have a piano, the large dining room is a great space for that! You'll find by making these adjustments your dining room style will be functional the whole year through.
Make it All About You
Your dining room style is about to be on full display. Whether it's a vintage dining room set or precious china, you'll want to impress your guests. One way to make a statement is by displaying items that are close to your heart. Maybe an award you're proud of or a fancy wine collection. Whatever it is, make your dining room style a reflection of you. Your guests will enjoy learning a little bit more about you and it'll spark dinner conversation. 
All things considered, it's a personal look you should aim for. This could mean a collection of old family portraits or just your grandkids. Whatever it may be, make sure it brings you happiness when you wander into the room. 
Complete Dining Room Style
At Window Fashions of Texas, we love helping our clients achieve the home of their dreams. Little by little, room-by-room, we can transform your home with wood shutters, window shades, custom draperies or blinds. Come into the showroom and get a better idea of what we have in store for your home. We offer FREE consultations, contact us today to begin the process.