If making your space look larger has been on your mind, we can show you how. The start of a new year is the perfect time to try something new and create a more positive vibe in your home. We've compiled a list of ideas that can instantly open up your space and transform the look of your home. 
#1 Get High Ceilings
Some of us live in more "classic style" homes. While their charm cannot be denied, low ceilings can sometimes make the rooms feel cramped. Avoid a major renovation by adding height to your space with window coverings. You'll be amazed at how installing draperies high above the windows can make the room look and feel taller. Instantly create the look of high ceilings and modernize the style of your traditional home.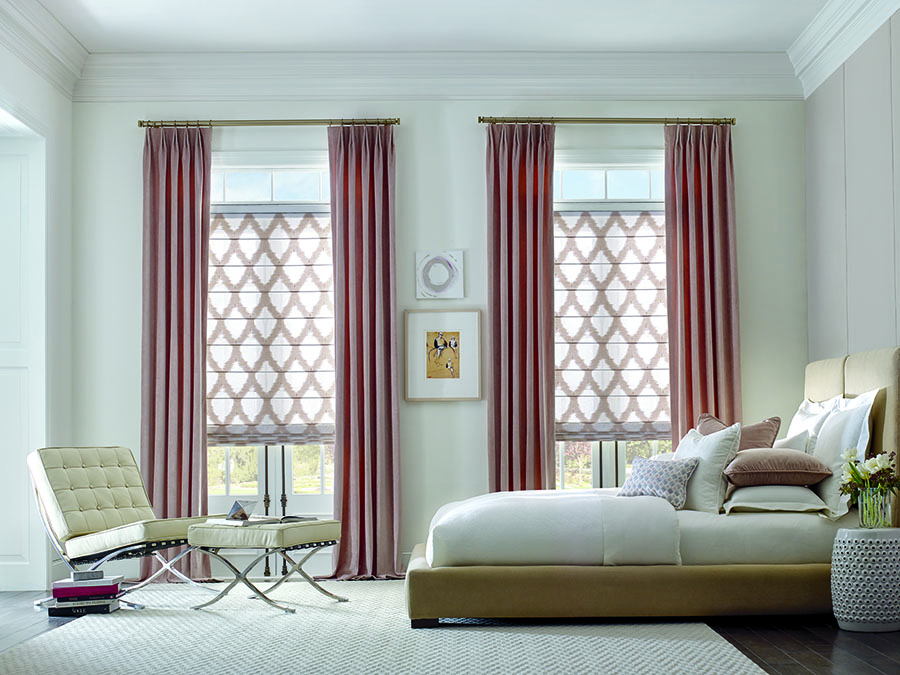 #2 Group It Together!
Another simple idea that will open up your space is grouping furniture together. Design small areas with intention, one for studying and one for chit-chatting. Furniture huddled close can create a more intimate setting and make your room appear larger at the same time.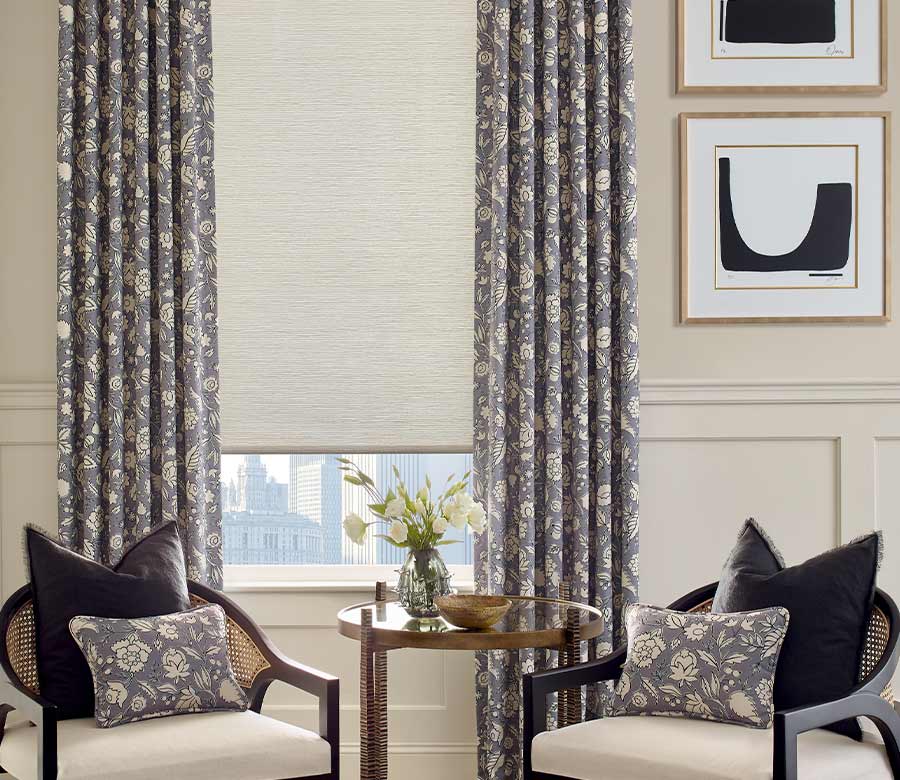 #3 Let it Flow 
On that same note, as you rearrange furniture you'll reveal more floor space. Consider what space to leave open and free of furnishings. Use the new found space to create a path, this will make foot traffic flow freely. Remember change is good and open space is so refreshing.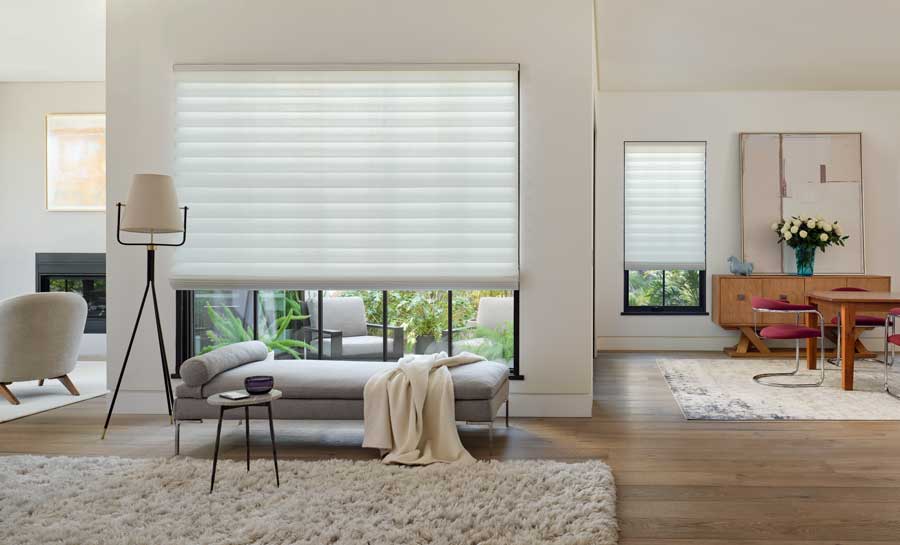 #4 Less Decor is More
Yes, less is more. Today, we are seeing clean lines, and minimalist design trends in our homes. Removing items that have no purpose is the first step to freedom and makes your space look larger too. Simply getting things up off the floor can ease anxiety. We suggest the removal of small area rugs, decorative baskets and floor vases as a way to reduce stress. Clutter only weighs us down and causes frustration. We want none of that in 2023!
#5 Simple Color
Going forward, let's keep it simple. A light color can make your home feel brighter and happier. It can also make your space look larger. Carrying a  similar color throughout your home will open up your space and provide the sense of peace and balance every family home needs.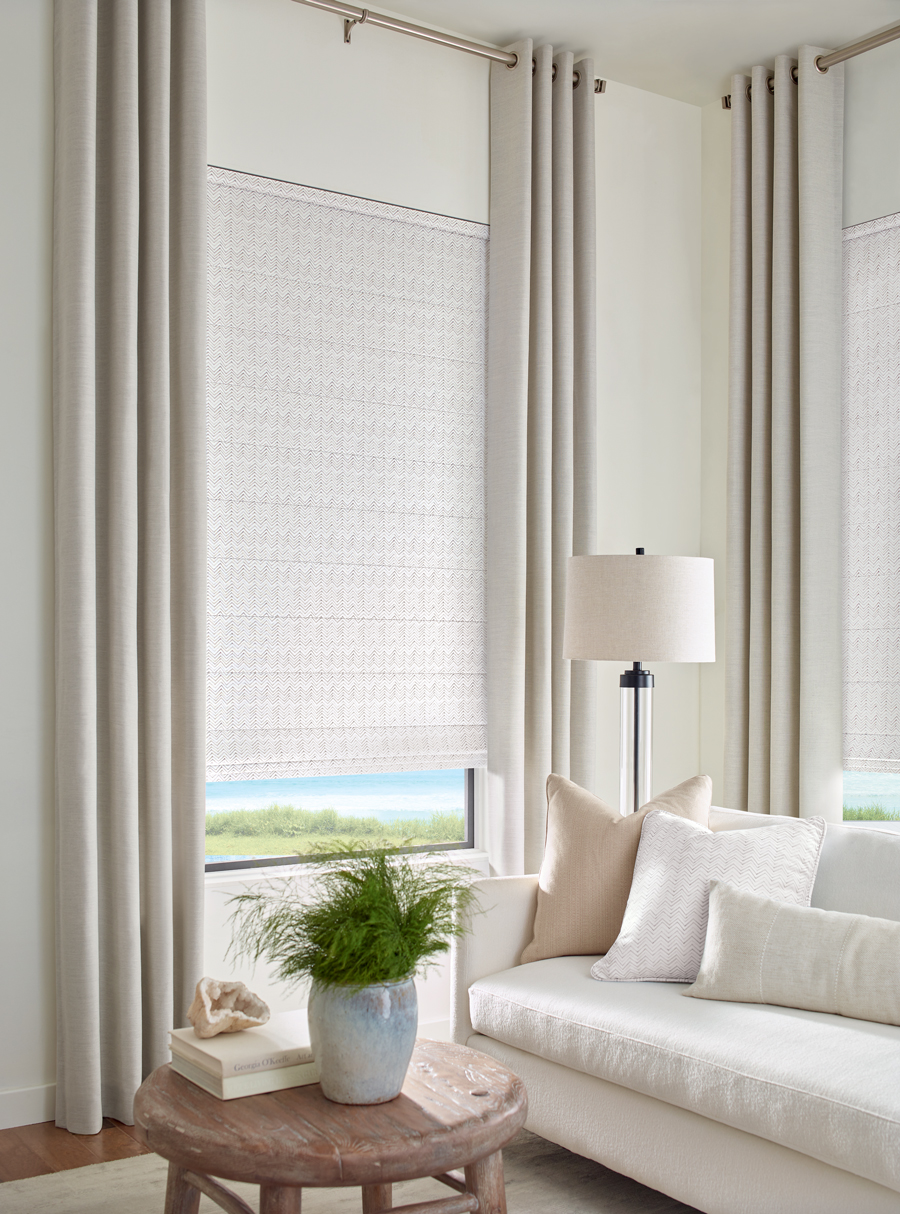 #6 The Wall Feature
Oftentimes, designers use patterns to expand a small space. Wall art is one trick to make a space look larger. Here we use shiplap, the horizontal lines widen the wall, vertical lines would make it taller. Unique artwork with swooping lines can expand the space in all directions. Try a feature wall in your home!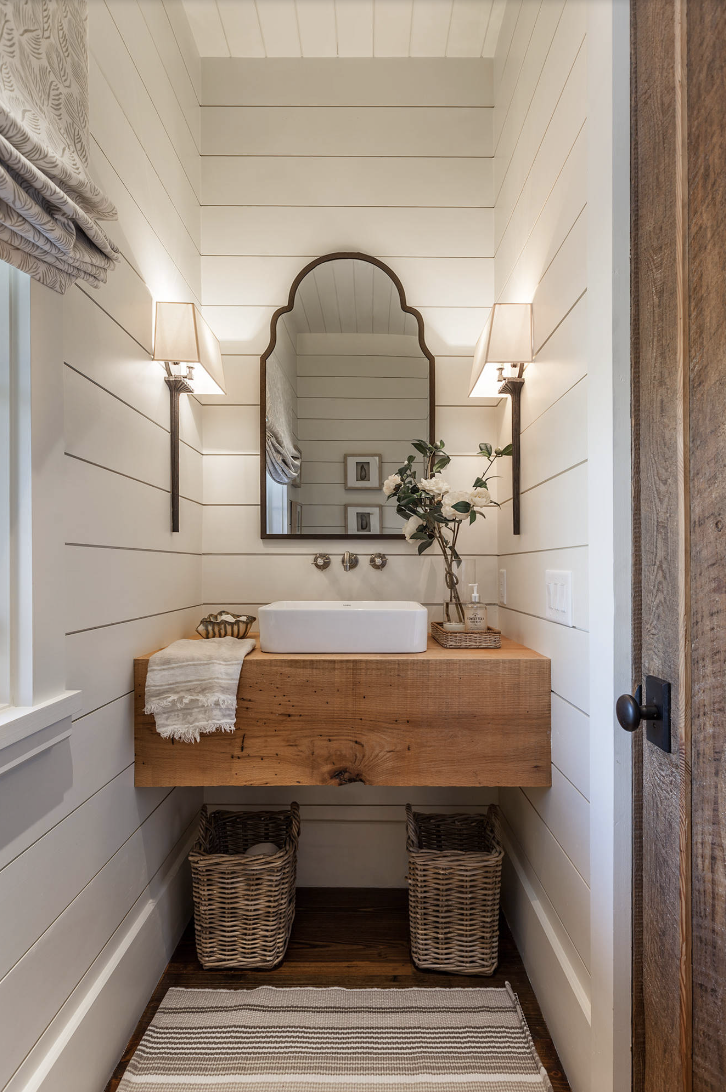 #7 Mirror, Mirror
Possibly the oldest trick in the book, the reflection of a mirror can make your space look larger. By hanging a mirror in certain places in the home, you can expand the space. Often, designers use mirrors in hallways to add length and dimension. Here the same concept is used in the dining area.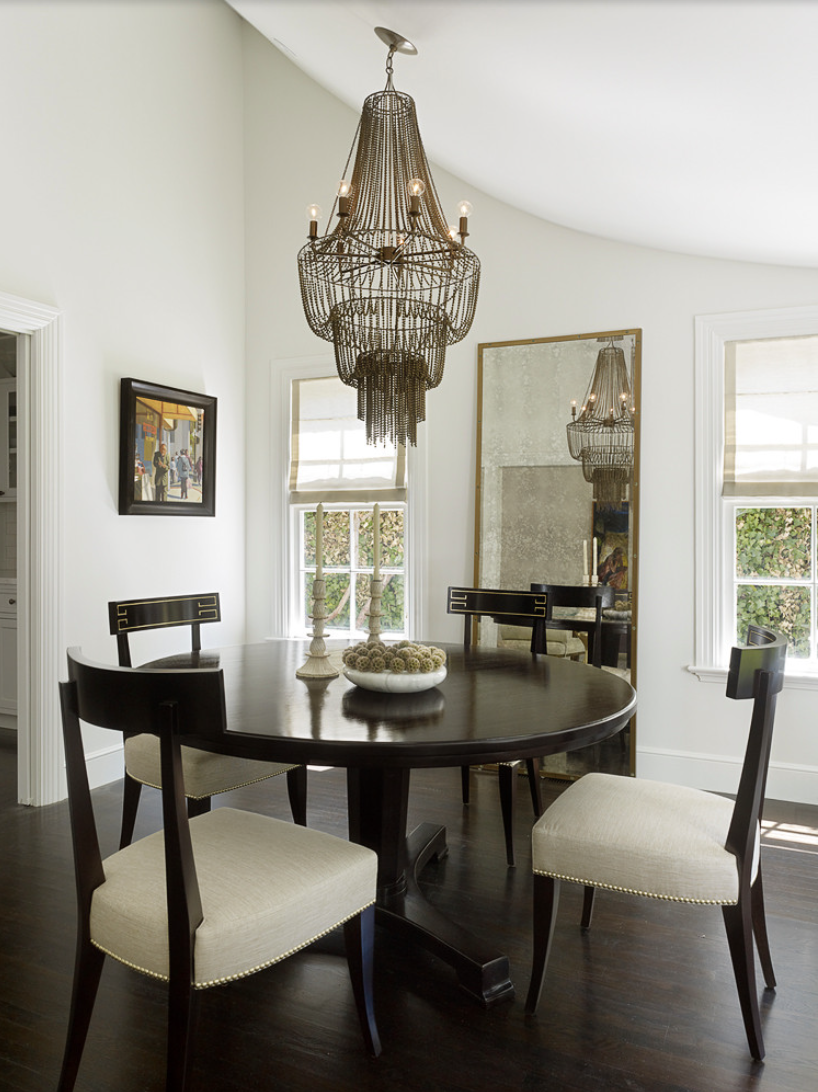 #8 Keep a Low Profile 
Your windows are probably the most important feature in your home-they allow for natural light and a beautiful outdoor view. But, that's not all. If you'd like to make your space look larger, you can do it with window treatments.  Choose a low profile window treatment with an inside mount. Next, choose colors that blend well with the rest of your decor. Now, hang draperies up toward the ceiling. Window coverings can expand your space and make your home look larger. 
#9 Keep a Window Open
There are still times of the year when opening the windows makes the most sense-think fresh air!  All in all, our goal is to provide clients with a happy healthy home they can feel good about. If that means making your space look larger this year we can help! We offer FREE in-home consultations or better yet, visit our San Antonio showroom. We'd love to get started on your project.