The Top 5 Window Covering Innovations for Your Home
December 5, 2019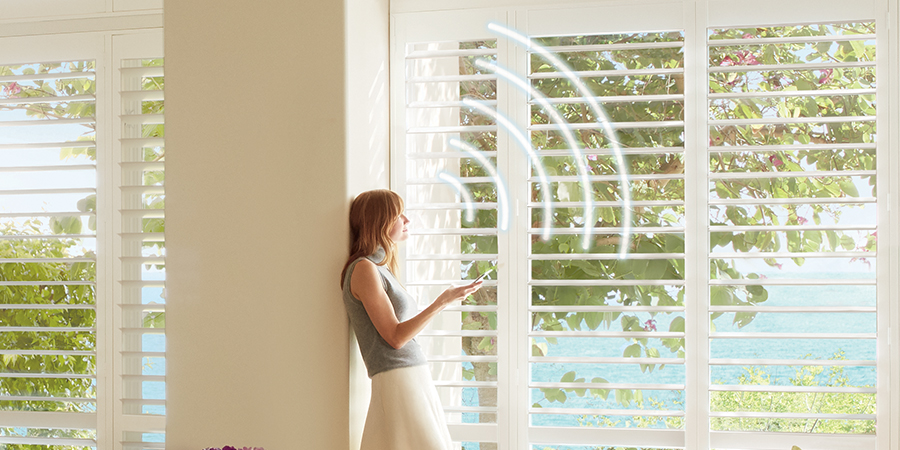 So much has been going on in the world of window treatments over the past couple of years. It can be hard to keep up! We're here to make sure you know about the latest developments, features, and styles that can dramatically improve your home and your life. Here are five window covering innovations you won't want to miss…
#1 Motorization: Ultimate Convenience
Automated blinds and shades are quite possibly the best window covering breakthrough the world has ever known. Being able to make adjustments on a schedule, with your favorite device, or even at the sound of your voice simplifies life and adds more convenience than you ever thought possible.
#2 Complete Blackout: Great Sleep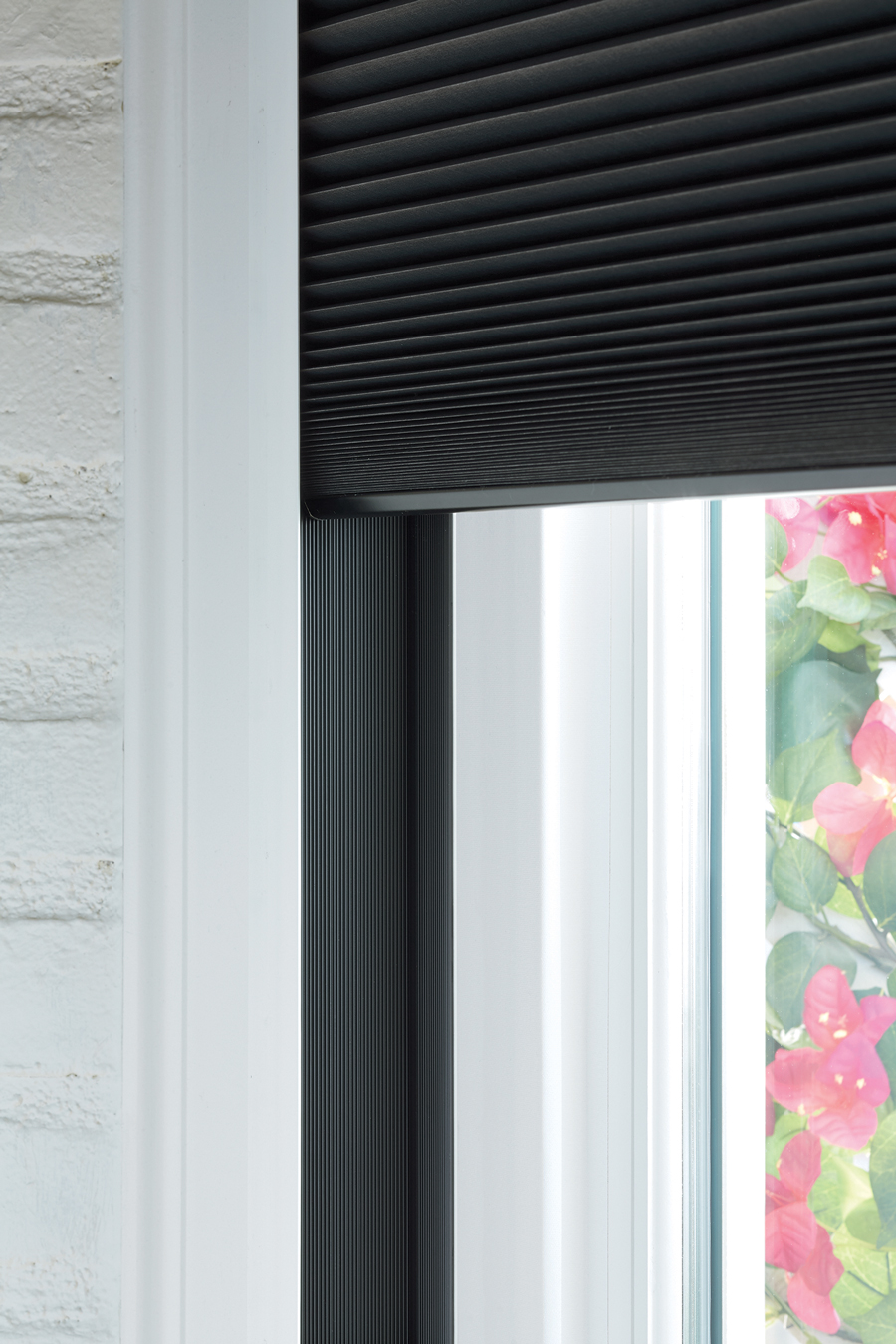 Everyone knows that quality sleep is a must-have for health and happiness. And Hunter Douglas's window covering innovations are a big help in this department. With LightLock, a revolutionary blackout system, it's easier than ever to block out ambient light and intense Texas sun–completely. Side channels inside the window frame seal off light, so you can enjoy great sleep any time of the day or night.
#3 The Design Studio: Premier Customization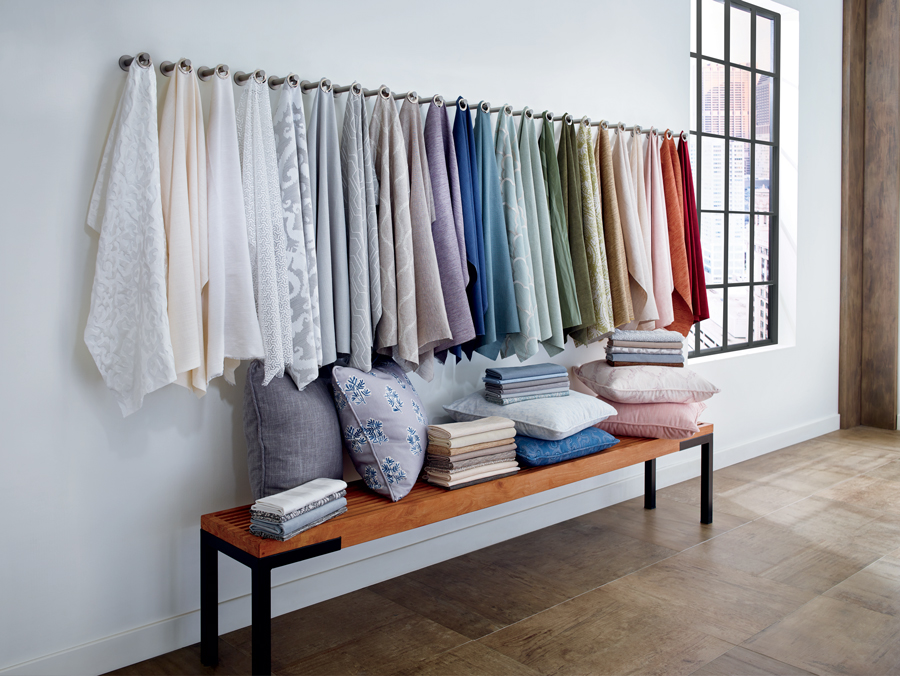 When it comes to customizing your window treatments, it doesn't get any better than the Hunter Douglas Design Studio. You can create drapery, side panels, roman shades, and roller shades to match everything you want for style and function. In fact, decorative rods are now available for motorized drapery panels. And, with the Rebecca Atwood collaboration, you have even more options for exquisite fabrics!
#4 TrackGlide: Solutions for Tricky Spots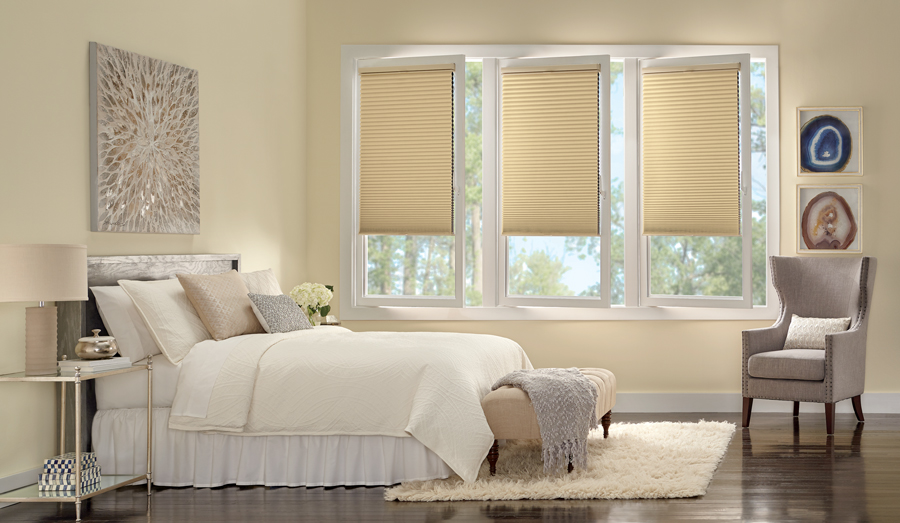 Windows without depth, french doors with no space for treatments, tilt-turn windows…tricky! But, thankfully, window covering innovations have brought us the TrackGlide system. Adhering right to the frame–without actually being on the glass–this operating system is the perfect solution for places in your home where window treatments were never possible before!
#5 Dual Shades: Enjoy Light & Darkness, Too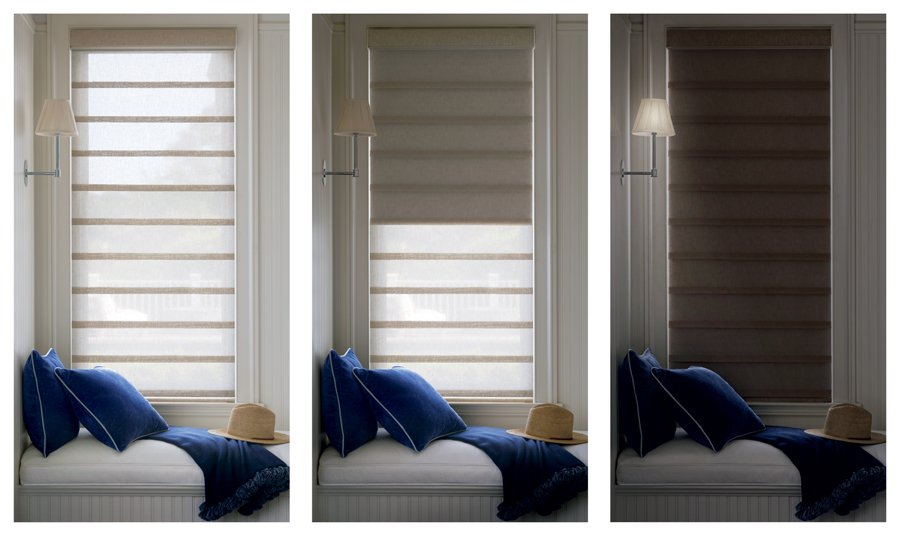 For all the spaces in your home where you want to enjoy natural light but also have options for room-darkening, there's dual shades. You really can have the best of both worlds: beautiful light filtering and blackout bliss on the same window! Do you know what's even better? Each year, Hunter Douglas makes more and more products available with this feature. So, you can create the ideal atmosphere with style and solutions that speak to you.
Which Window Covering Innovations Do You Love?
As your San Antonio window treatment experts, we do our best to keep you in-the-know about the latest products, features, and announcements. We are always excited to share window covering innovations that will enhance your home and your lifestyle. Want to experience them first-hand? Visit our showroom. Or contact our team at Window Fashions of Texas for your free shop-at-home consultation!