Upcoming Color Palette for 2022: Hues Everyone Will Love
October 6, 2021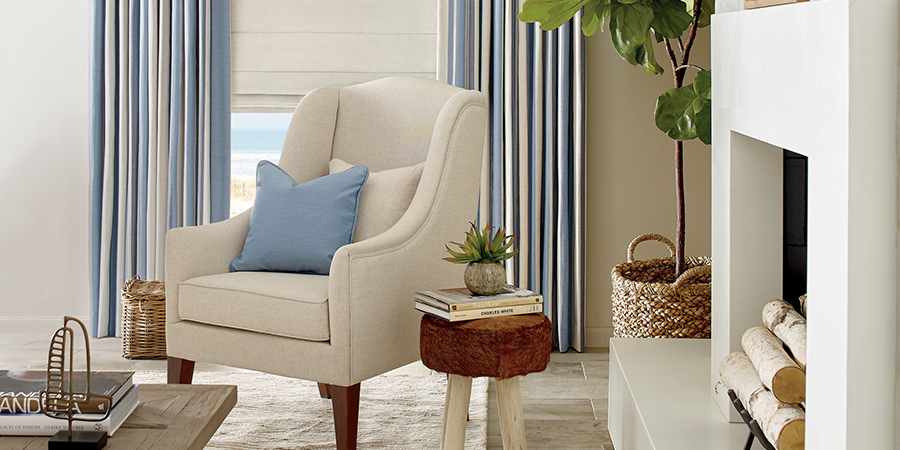 Back to the Basics, with a Twist
Black and white is a classic combo for a reason. They're a timeless pair that can be used in many different styles. Here we're seeing the perfect pair brought back again this year, but this time with a twist! Innuendo helps to add a fun pop of color while Coca Mocha brings in a welcomed warmth.
Go Bold in the Kitchen
Kitchens are seeing a transition to more color lately, and we're loving it! Gone are the days where only traditional wood or white kitchens are the main scene. This color palette brings in tons of colors that would be perfect for a bold statement in the kitchen. Whether you go a bit softer with Gossamer Pink and Basil, or you go completely vibrant with Daffodil and Poinciana, you're sure to make a great style statement!
Leaning More Toward Neutrals?
If you're more of a fan of neutrals, the upcoming color palette for 2022 has plenty of perfect ones to choose from! The five different neutrals are a great base for any room. They look beautiful on their own, or paired with one of the ten colors from the palette as well. If you're wanting to add a tad bit of color but don't want to jump in fully by painting all your walls, throw pillows, art, or an area rug are a great way to add in a color of your choosing while still staying comfortable with your go to neutrals.
Always a Fan of Blues
There always seems to be a blue floating around in the design world, and for good reason! The right blue in a space can emulate many different feelings. Whether you're looking for a calming hue, a bold touch, a vibrant statement, or a moody moment, blue can be the answer! Here we see a soft blue create a serene space anyone can feel comfortable in.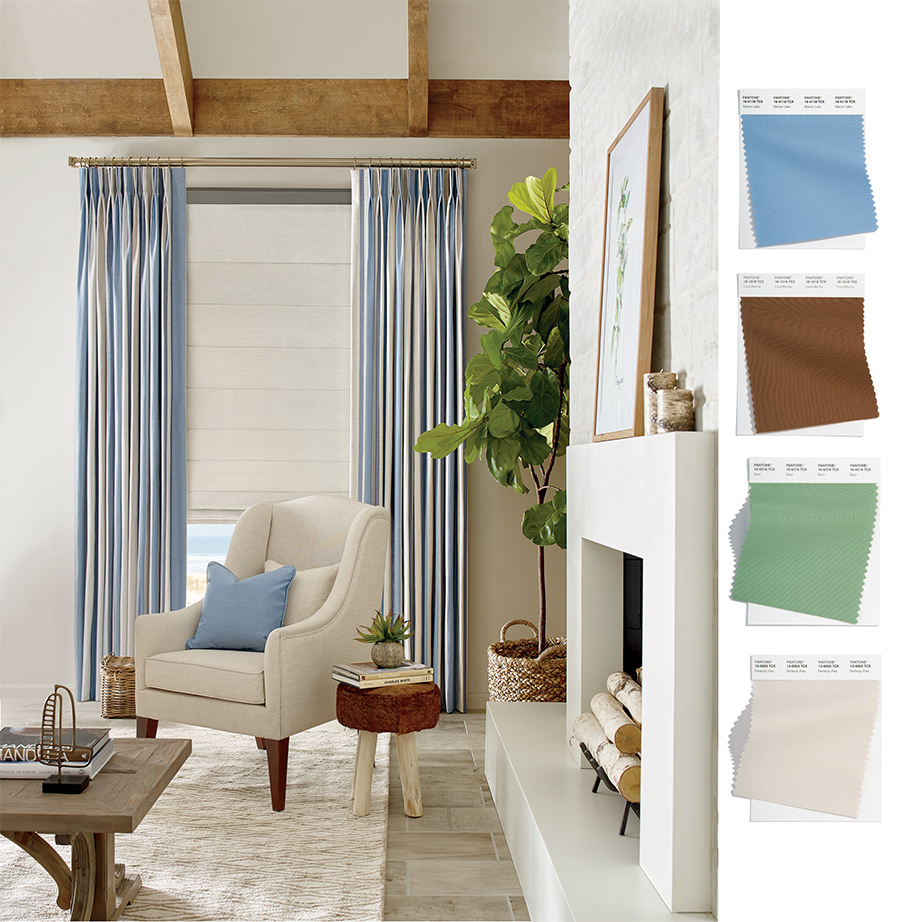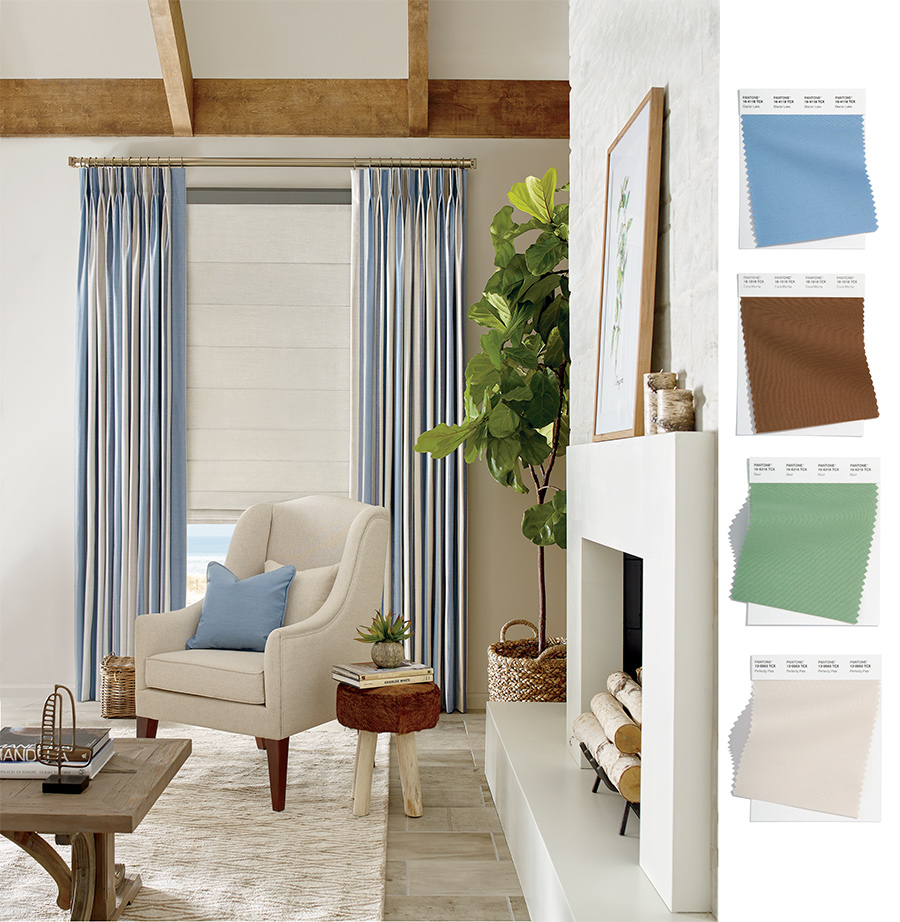 Do You have a Favorite from the Upcoming Color Palette for 2022?
Which of these colors is jumping out at you the most? We always look forward to this list and being able to get a jump start on planning out projects and design changes for the upcoming year. If you're looking for a pop of color, window treatments can be the best place to start! Our team here at Window Fashions of Texas can help you with any window solution design choices. Contact us today for your FREE consultation.