With the holiday season approaching, we see a rise in gatherings amongst friends and families. Whether you find yourself hosting a Sunday football afternoon, a large Thanksgiving dinner, or any assortment of small gatherings with friends & family this year, it's always fun to spruce up your space and ensure it is the most welcoming place it can be. The entryway inspiration we've compiled in this post will help guide you through transforming your entryway in a straightforward and simple way. After all, we know this is not the time to be adding difficult tasks to your plate! 
Start Simple
Focusing on adding just one main piece of furniture and having your decor pair with it is one of our top tips when it comes to styling an entryway. The way Marri, of @myfarmhouseheritage on Instagram, dressed up this bench is both functional and stylish. Not only does it provide seating for when you're getting ready to head out the door, but it also welcomes people in with coziness.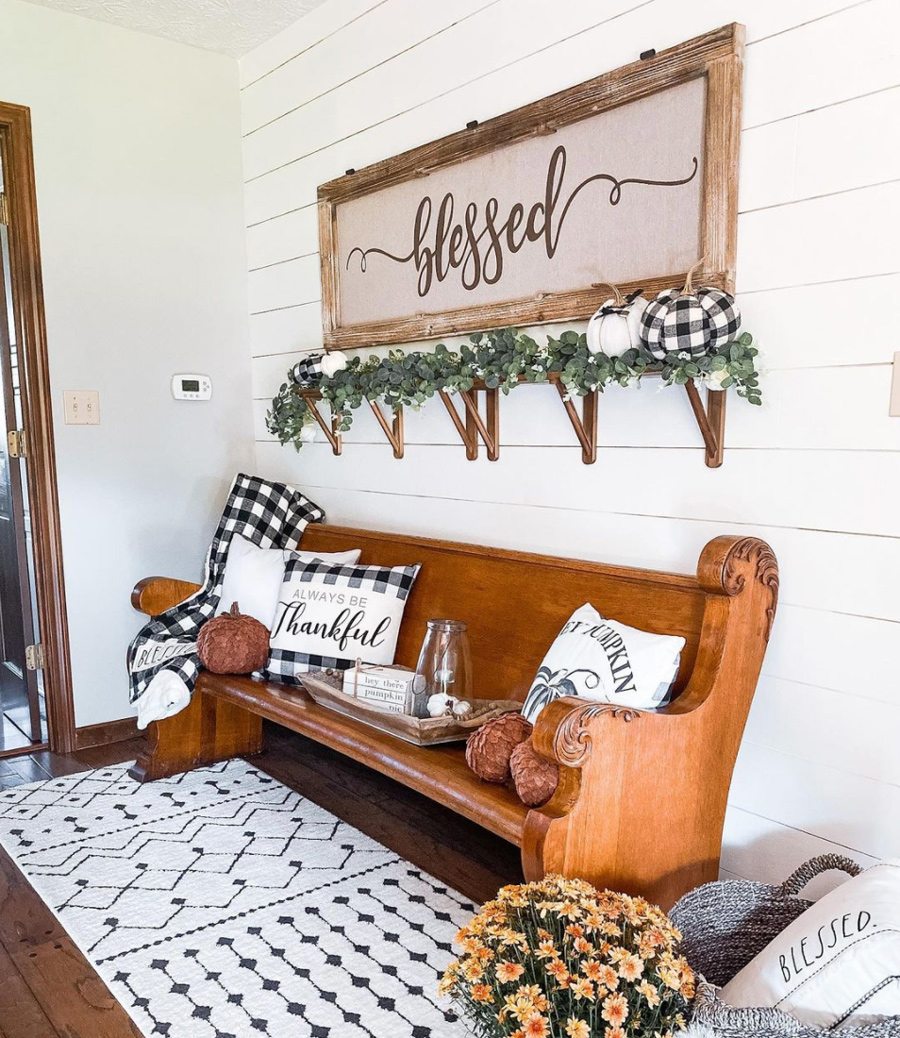 Set the Scene
Another aspect to keep in mind, is the natural lighting pouring in and how that light can affect your space, both in good ways and bad. While natural lighting is a sought after part of a home, too much of it can also pose annoyances, and even damage to your home from harsh UV rays. That's where the right window treatments come into play. No matter which window treatments you choose to add, keep in mind the benefits you'll receive:
Style that fits your preferences
Lighting control
Privacy and security
Energy efficiency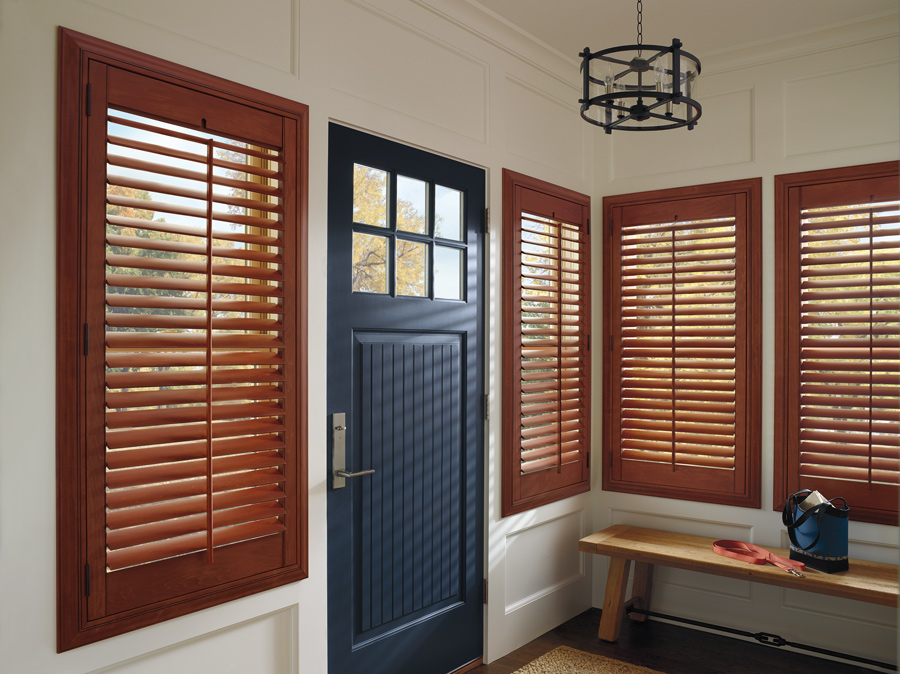 Consider the Floor Plan
If you have an open floor plan, or large entryway in general, subdividing the space can be a great move to keep the area cozy and functional. You don't need to fill it up. The "less is more" approach often does well in these large spaces! 
Take a look at the photo above. On one side, we see an area for seating, and the other serves as a storage area, possibly for shoes and keys to grab as you leave the house. Both design choices serve a purpose and come together in a cohesive way. 
Did You Find the Entryway Inspiration You were Searching For?
As people come home for the holidays, styling up your entryway can help them feel warm and welcomed from their first step through the front door. Our team is here to help you with entryway inspiration and window treatments, and can't wait to see how you transform your space. We offer FREE consultations, so don't hesitate to contact us today!