The arches and angles of Uniquely-Shaped Windows could be what sets your home apart. It's no surprise that many homeowners wait to cover them. But, after living with them for a time, the flooding light and UV rays can become a problem–not to mention the lack of privacy. Need ideas for covering these specialty shapes or tricky windows without losing their charm? We've got you covered!
Start with These Considerations
If you're thinking of covering your uniquely-shaped windows, it's a good idea to start thinking about…
Whether full or partial coverage will work best
The direction of light entering
Movement: adjustable or stay-in-place
Function of the room
Window issues you're facing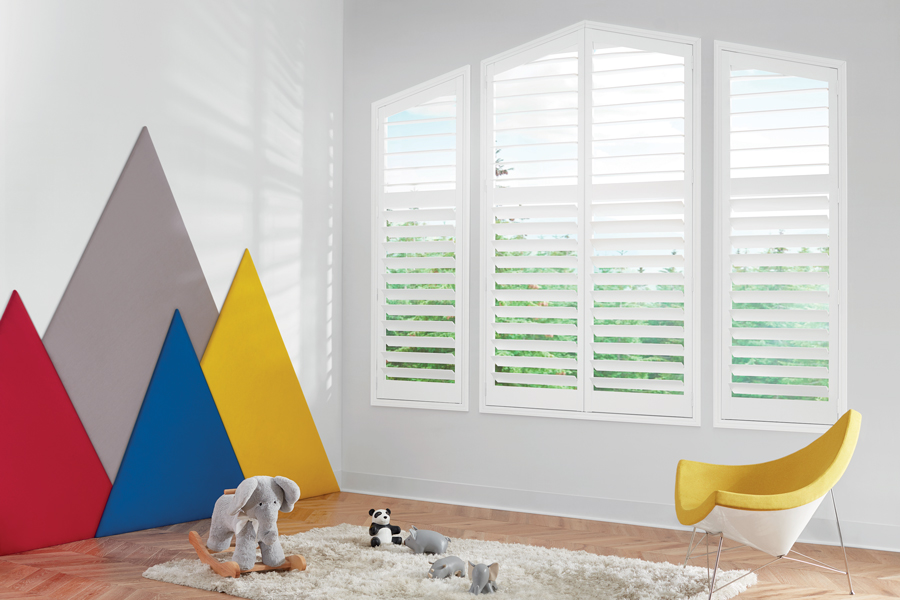 Those Expansive Windows
At times, the specialty shaped windows of your home are also the biggest and tallest. What does that mean for your interiors? Beauty and a dynamic scene, paired with tons of natural light. It can also mean there's a view straight into your home and way too much light, heat and glare for your liking. Many times, we find homeowners are hesitant to cover uniquely-shaped windows for fear of losing the architectural design. But, that's where custom window treatments come in–tailored for your home to keep the appeal without the frustrating issues.
The Coverage Question: Partial of Full?
The function of the room will often dictate the type of coverage. A bedroom? Full coverage means a possibility of sleeping in. The living room? It might be nice to let the sun stream in across the ceiling with partial coverage.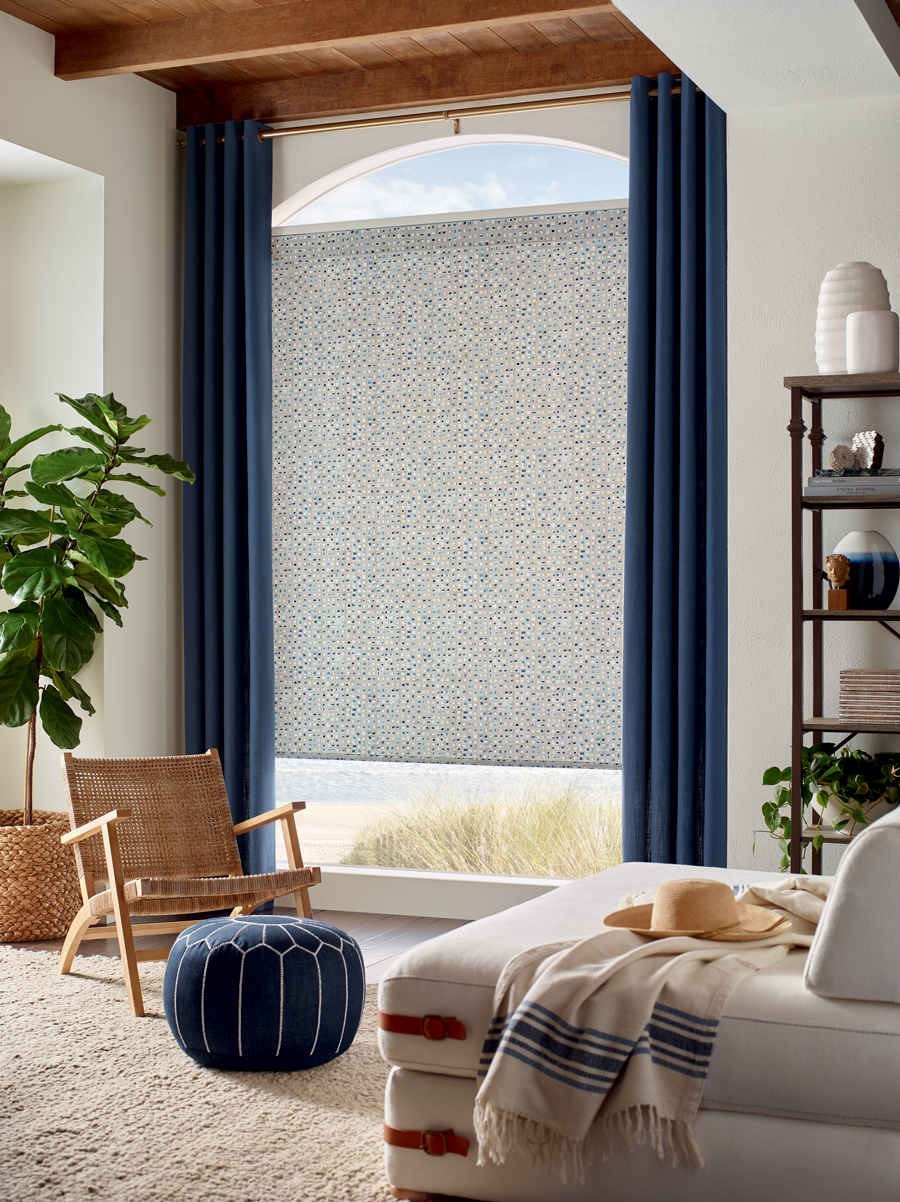 But, just as important is the question of window direction. Even if your angled living room windows *could* be left uncovered for natural light, privacy and landscape views, you might prefer they get full coverage. Intense heat and blinding rays of light from South & West facing windows might make you miserable. By covering the entire set of windows, you'll have the comfort you deserve.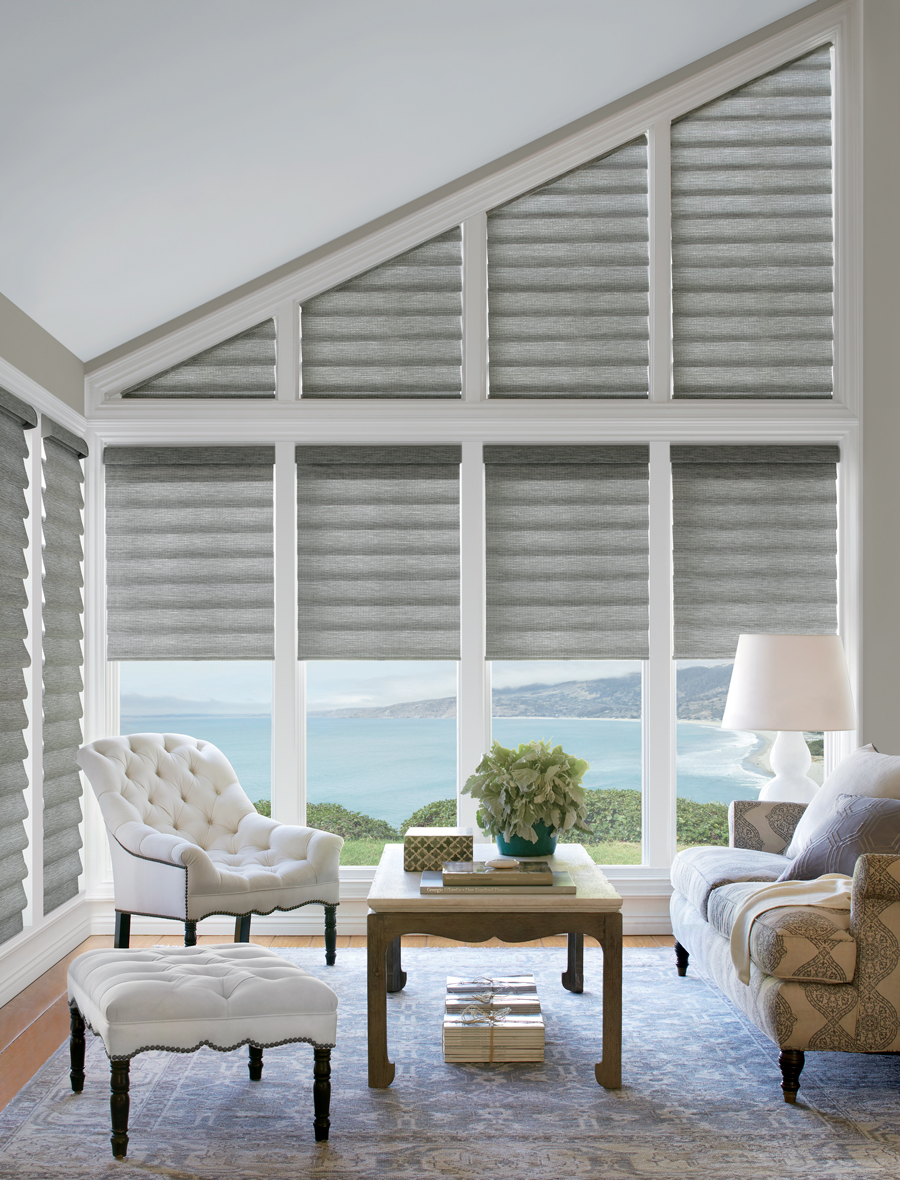 Find the Right Coverings for Your Uniquely-Shaped Windows…
There's also the style to think about. We encourage homeowners to look beyond the same style they may already have in their homes–more than ever, it's coordinated style that creates beautiful design. We can show you some of our newest fabrics and features to make your home all it can be.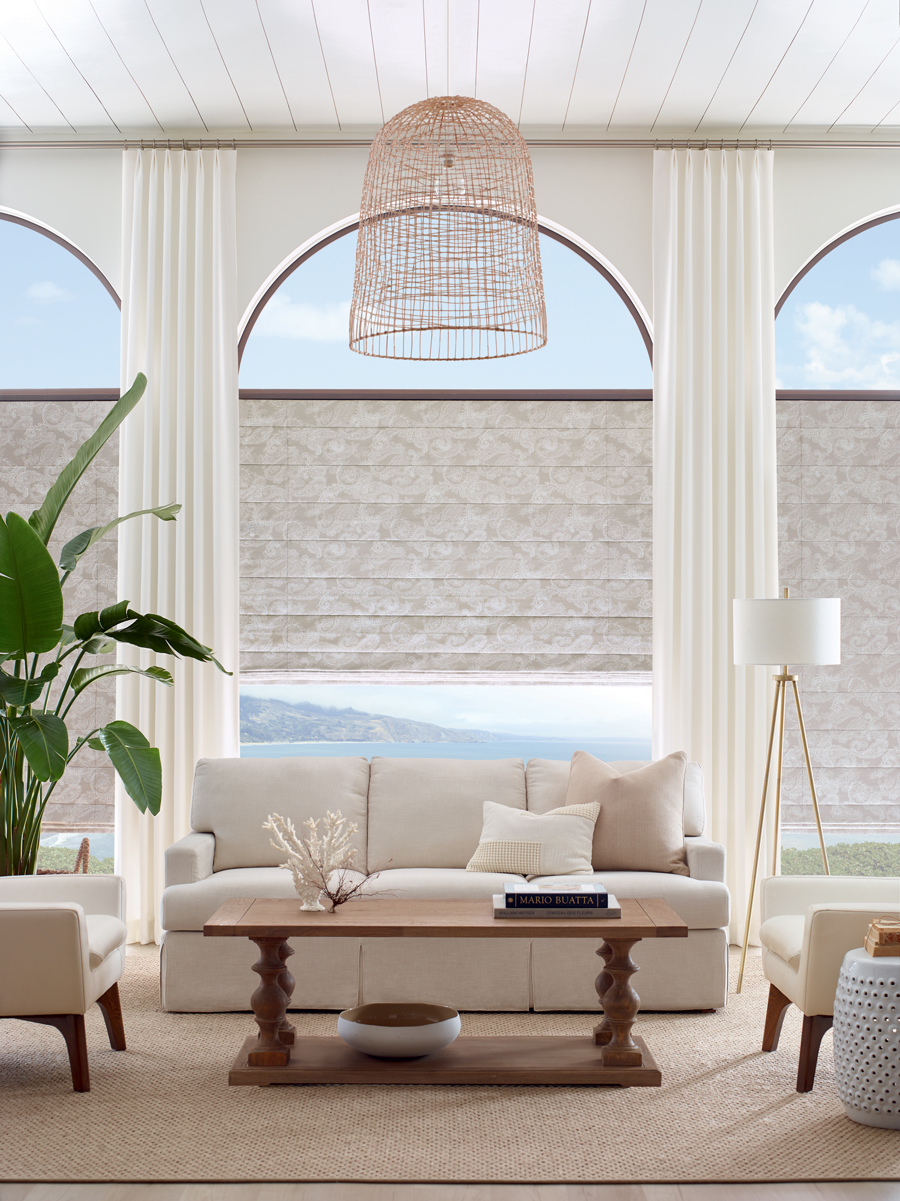 We'd love to have you visit the showroom to see what's possible. We'll talk favorites and innovative options. Then, schedule your FREE design consultation where we come right to your home to see everything in person and take measurements for you. Is it time to get in touch with us?