Insulated Window Shades…do those three words make you think of far-off cities caught in a blizzard of snow?  Think again! Energy efficient window treatments help maintain warmth for places that need to stay warm in the winter. But, those same window coverings keep the heat out in the summer months. That's something we know all about here in San Antonio! Even now, in the midst of our Texas "winter," we might find ourselves wondering what a difference insulated window shades and shutters might offer. If you've woken up to fifty degree temps lately, you know it's chilly! Let's explore the best ways to create a comfortable environment all year round…
Insulated Window Shades: Cellular Shades
This is one of our favorites when it comes to adding insulation right at the window. The cellular construction was designed to protect you from the elements–cold or hot. The heat of summer, the chill of winter–each one stops right at the window, no longer able to influence the environment in your home.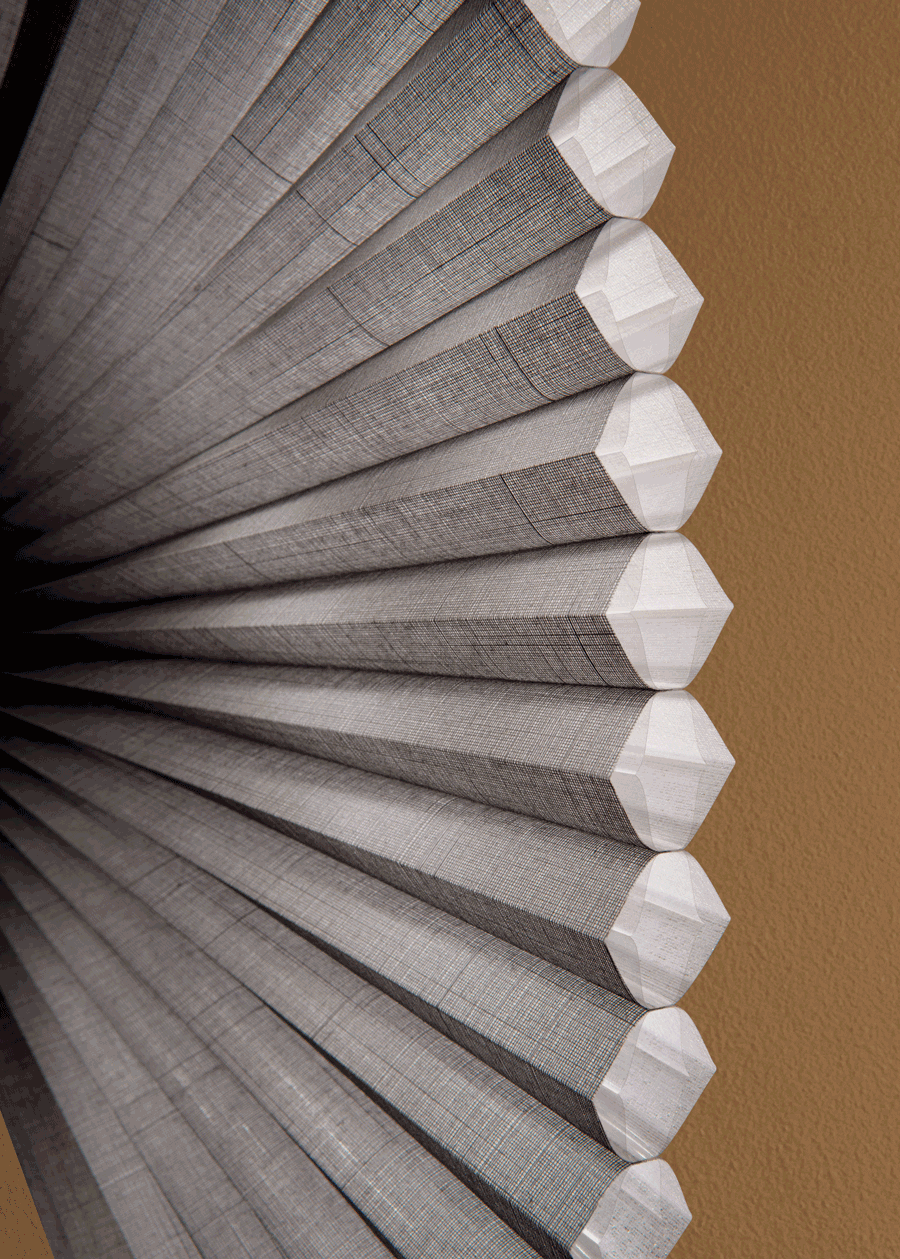 We love all the features available with our collections of Hunter Douglas honeycomb shades. Motorization, top down bottom up, cordless…the list goes on and on, all in an effort to create the perfect balance of energy efficiency and beauty in your home. See the Duette Collection and the Applause Collection. Recently, Hunter Douglas launched a secondary honeycomb shade, as a dual shade feature for the Woven Woods collection, bringing energy efficiency to these woven shades for the first time.
Framed for Efficiency: Plantation Shutters
We are known for the high quality design, durability and beauty of our plantation shutters. What you might not know is that we give them an A+ for energy savings.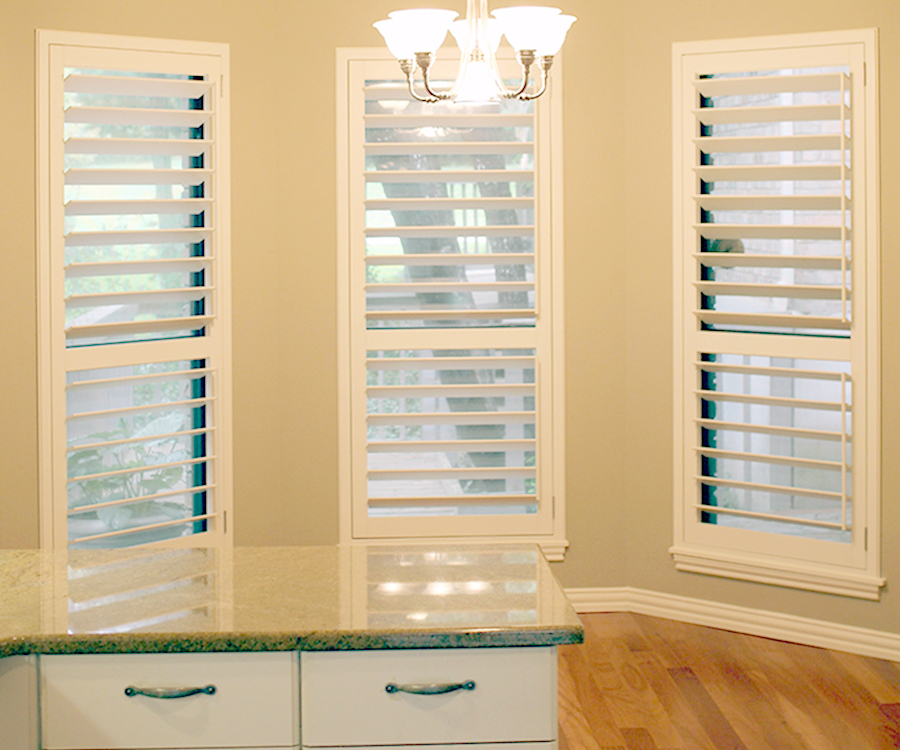 Framed for efficiency and finished with beauty, interior wood shutters can have an impact on your energy bills and the environment of your home. The frames of these shutters help stop drafts and leaks from older windows, while finishing them with a brand-new look.
Innovation & Design: Sonnette Roller Shades
Like cookies and milk, some combinations are simply a win from the start. Innovation has lead to the easy operation and low profile design of a roller shade that is ALSO a cellular shade. It's that winning combination that offers the best of both worlds.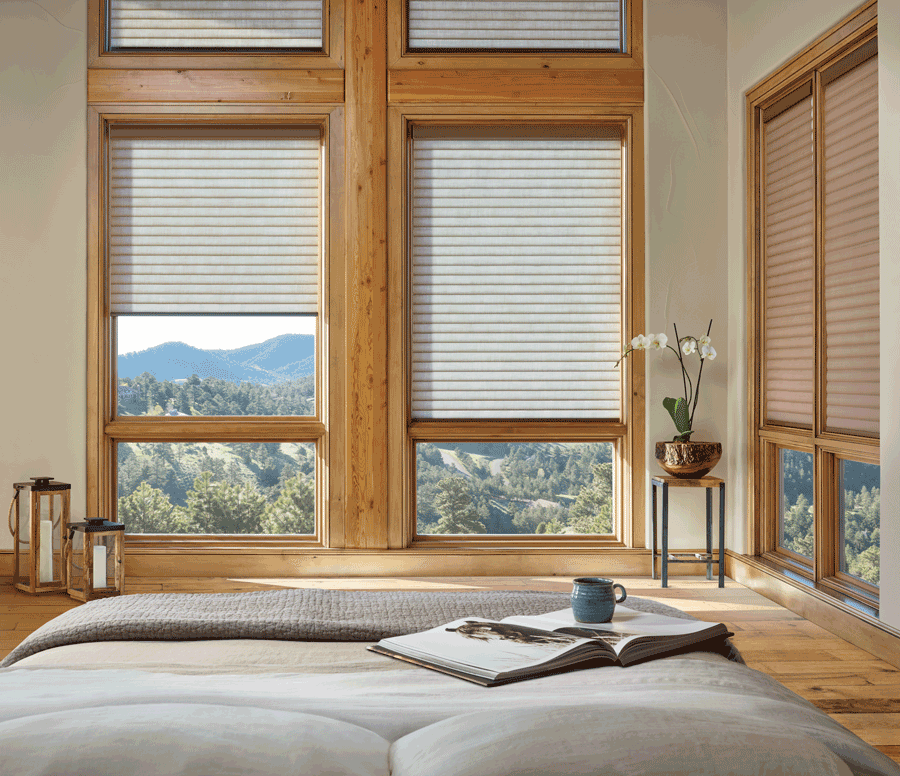 Sonnette shades are the ideal insulated window shades for those who love the idea of a roller, but need the interior efficiency of cellular.
Classic Charm, Integral Function: Custom Roman Shades
Their beauty is everlasting. Custom roman shades offer light control, style and effortless operation.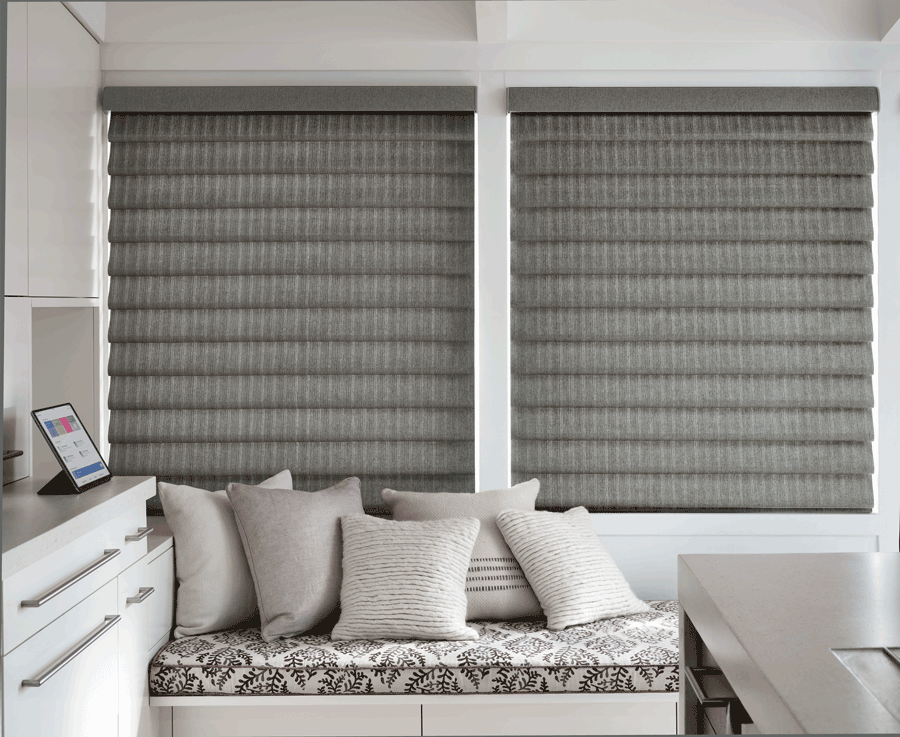 But, with the right fabrics in place, they can offer you the energy efficiency you've been searching for. Keep the cold draft out in the winter, while also blocking the heat of summer with the fabric layers of these insulated window shades. We have multiple styles of roman shades, allowing you to choose the look you prefer, while taking advantage of amazing benefits.
Duolite® for Provenance Woven Woods
Don't Wait–Get Started Today!
There's no time like the present to create a better environment in your San Antonio area home. Choose from a wide assortment of insulated window shades from Hunter Douglas. Or, find your favorite with the high quality & durability of plantation shutters. We can help you design the comfort you deserve. Contact our team, at Window Fashions of Texas, today!