Living Coral: 7 Ways to Use This Color in Home Design
December 19, 2018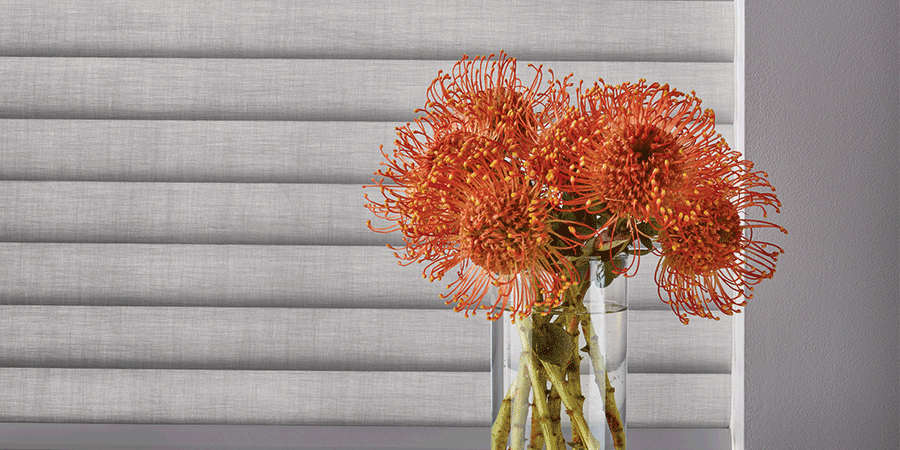 Have you heard the exciting news? Pantone, the authority on color, has just announced Color of the Year 2019. Living Coral is full of vibrance, refreshment and irresistible fun. When these colors are chosen, do you find yourself wondering what the design world will do with them? Well, you don't have to wait to find out. We combed the pages of Houzz and found–what we consider to be–the Top 7 looks for Living Coral on the interior design scene. Which one is your favorite?
#1 A Warm Welcome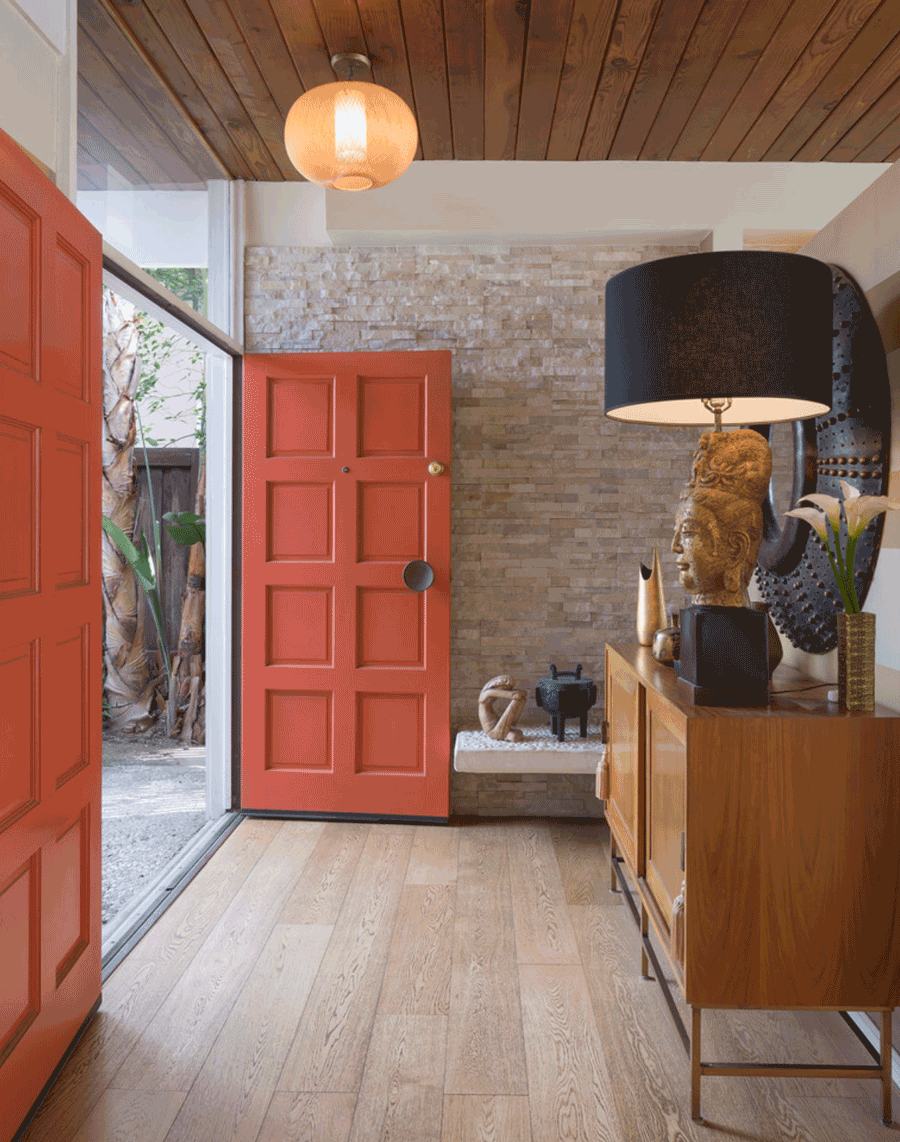 What they say is true: First impressions are everything. Why not take the style of your entryway up a notch with Living Coral?
#2 The Beautiful Outdoors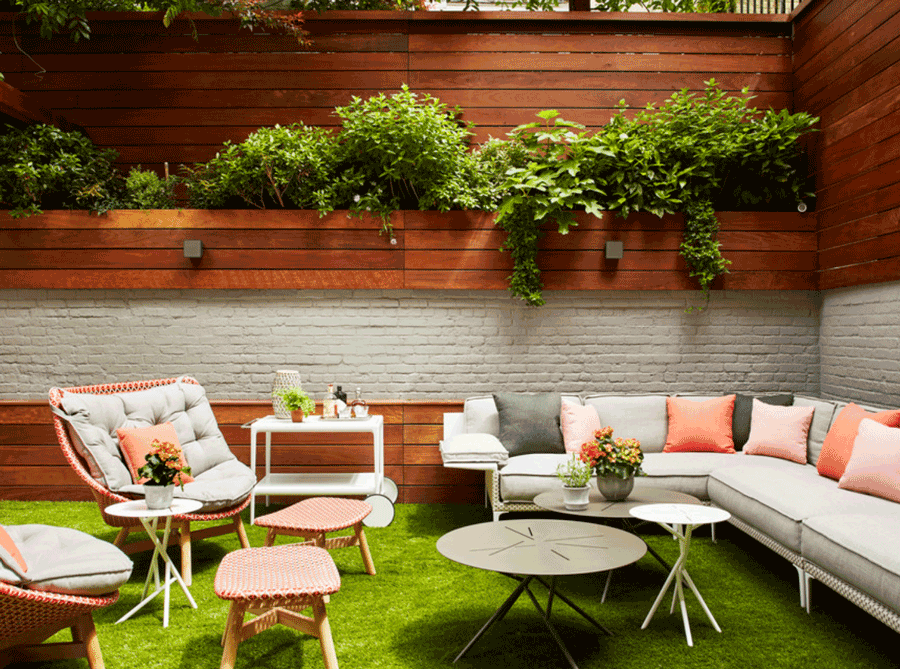 It's a tad bit chilly right now, and you might even be showing off a holiday display. But, before long, you'll be ready to spruce up your outdoor space. Living Coral is just what you need to welcome warmer temps.
#3 Color Blocking for Contemporary Design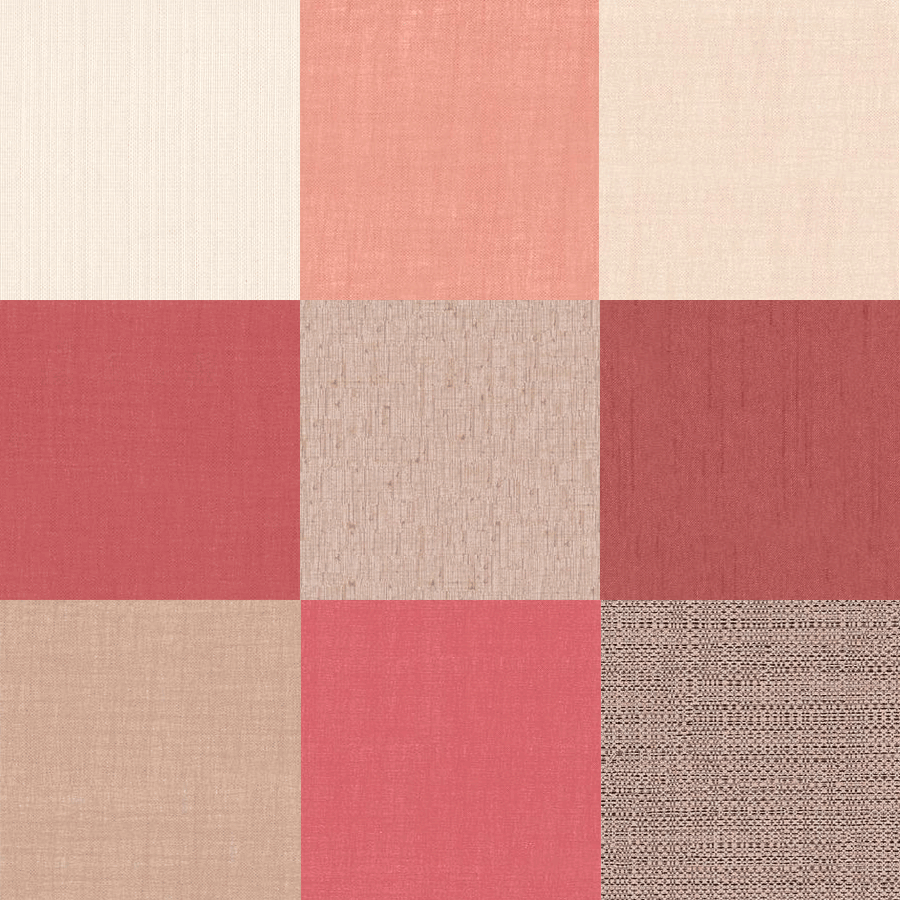 You may have heard the term "color blocking" in regard to clothing. Contrasting colors are brought together in shapes for a unique look. How cool is this accent wall?
#4 Light & Airy Atmosphere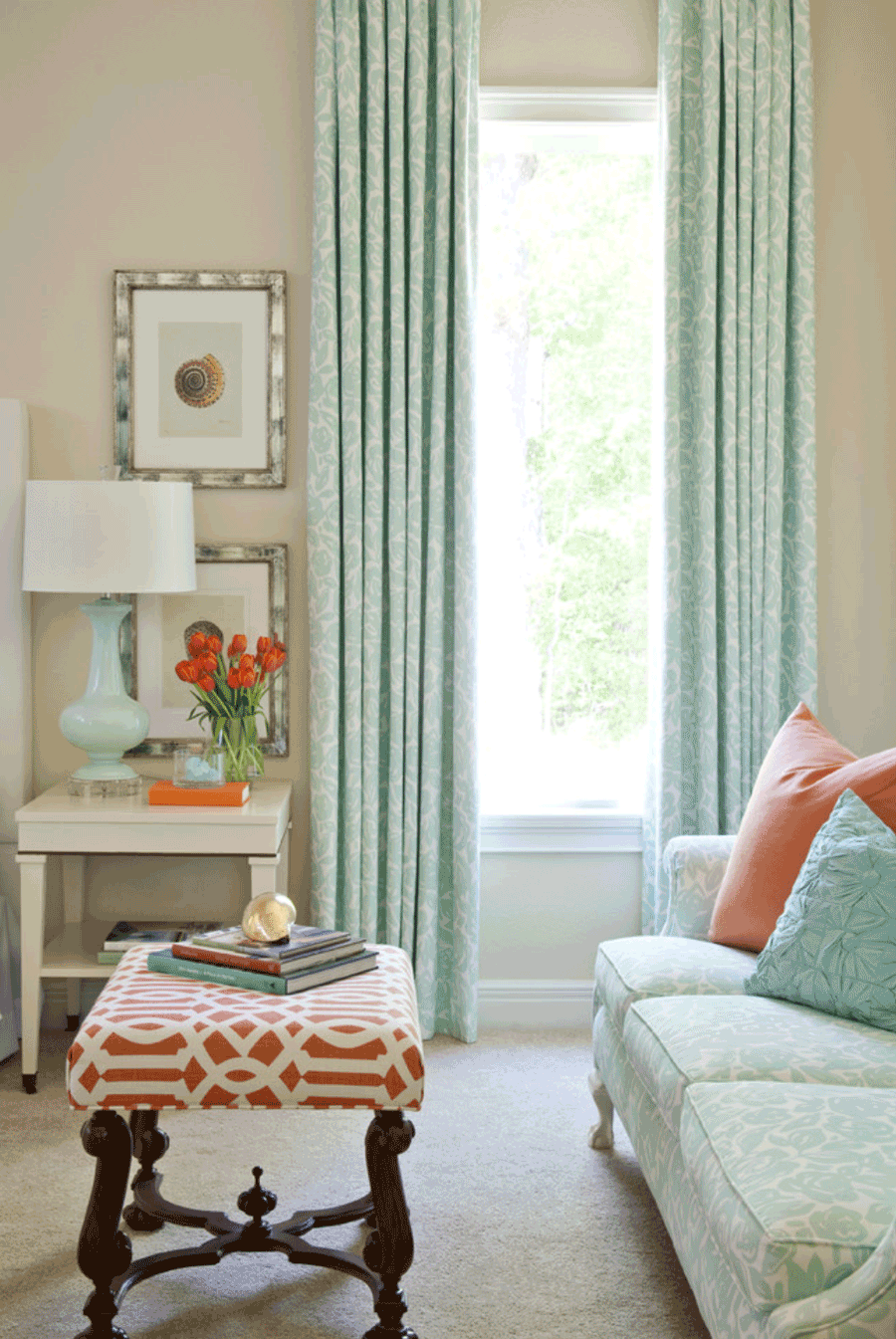 Vibrance and excitement are two words we could all use a little more of. But, if you like the softer side of interior design, Living Coral can fit right in. Often paired with soft blues, you can make a quiet statement with sophisticated results.
#5 A Stunning Backdrop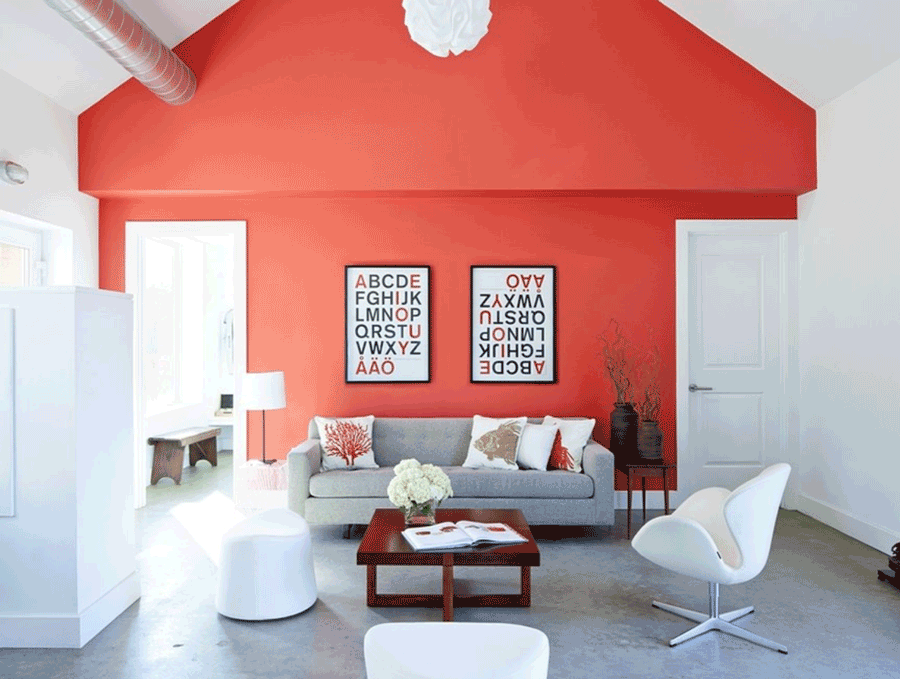 All we can say is…Wow. That accent wall simply bursts with enthusiasm. The surroundings are quite minimalistic, which allows the accent to set a tone of contemporay design, bringing out the characteristics and design elements of the room. Brave, bold and simply brilliant.
#6 An Expressive Bookshelf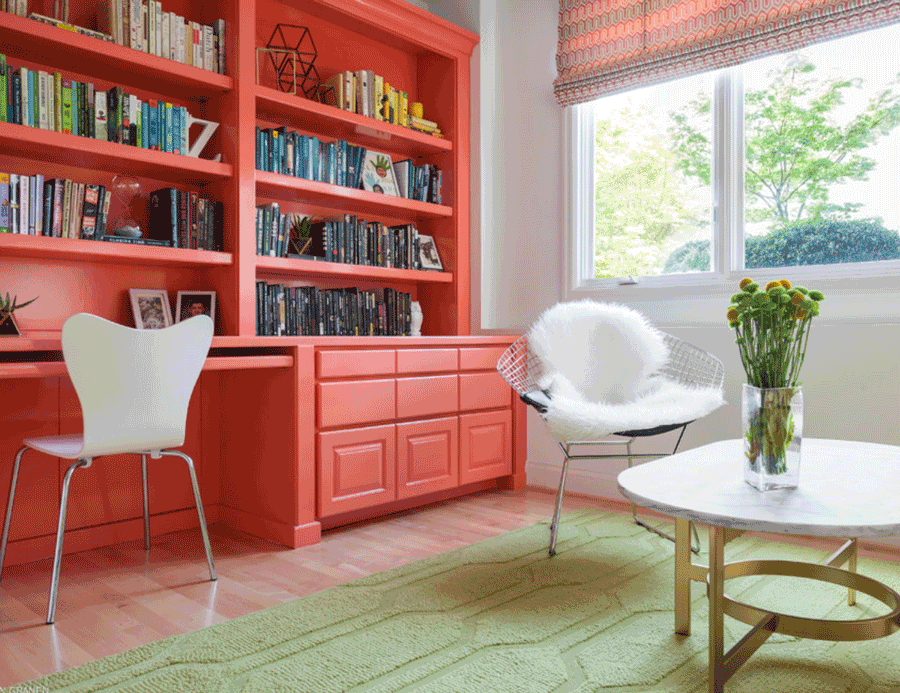 If there's any room in your home that could use a makeover for vivid, colorful atmosphere, it's the home office. As you liven the space, you add energy and excitement, which results in higher productivity. Plus, creating a designer space will encourage a positive feeling about the work you have to do. The result? Success.
#7 Plentiful Patterns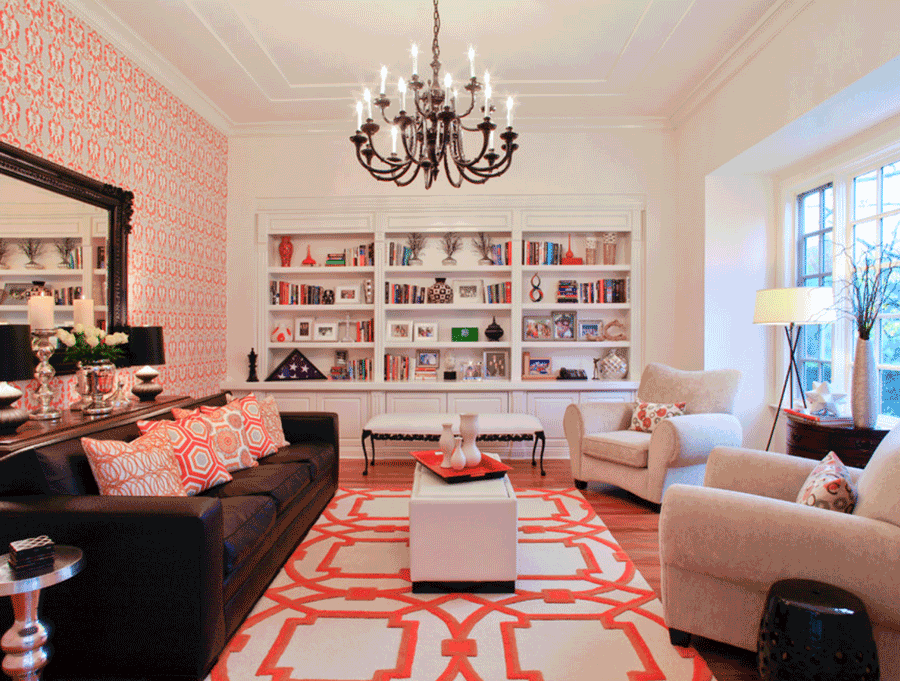 One of the best ways to bring Living Coral into home design is with patterns. Mixing and matching has never been so fun. And, with wallpaper back in style and easier than ever to work with, you can go beyond pillows and area rugs to play with the look.
Do You Love Living Coral?
Spirited and chic, we couldn't be happier to see this color topping the design charts. Which look was your favorite? How will you bring in the latest colors? At Window Fashions of Texas, we offer an amazing selection of fabrics, from neutrals to vivid hues.
Create style and function in your home with window treatments that offer a beautiful backdrop. Contact our team for your FREE shop at home appointment, today!