We love staying on the cutting-edge of home design. And, if you're a home decor enthusiast, you should know that one of this year's top trends has already begun transforming homes everywhere! It's the color black. Black design elements are making stunning statements in both once-traditional decor and the newest contemporary looks. Let's take a look at some inspiring spaces…
The Color Black in the Entryway
What a way to set the tone of your home! Jenny, of @hollanderhomestyle, curated this space, full of statement-making style. The black front door is trending, due to its ability to be a strong, sleek focal point, without overwhelming the look.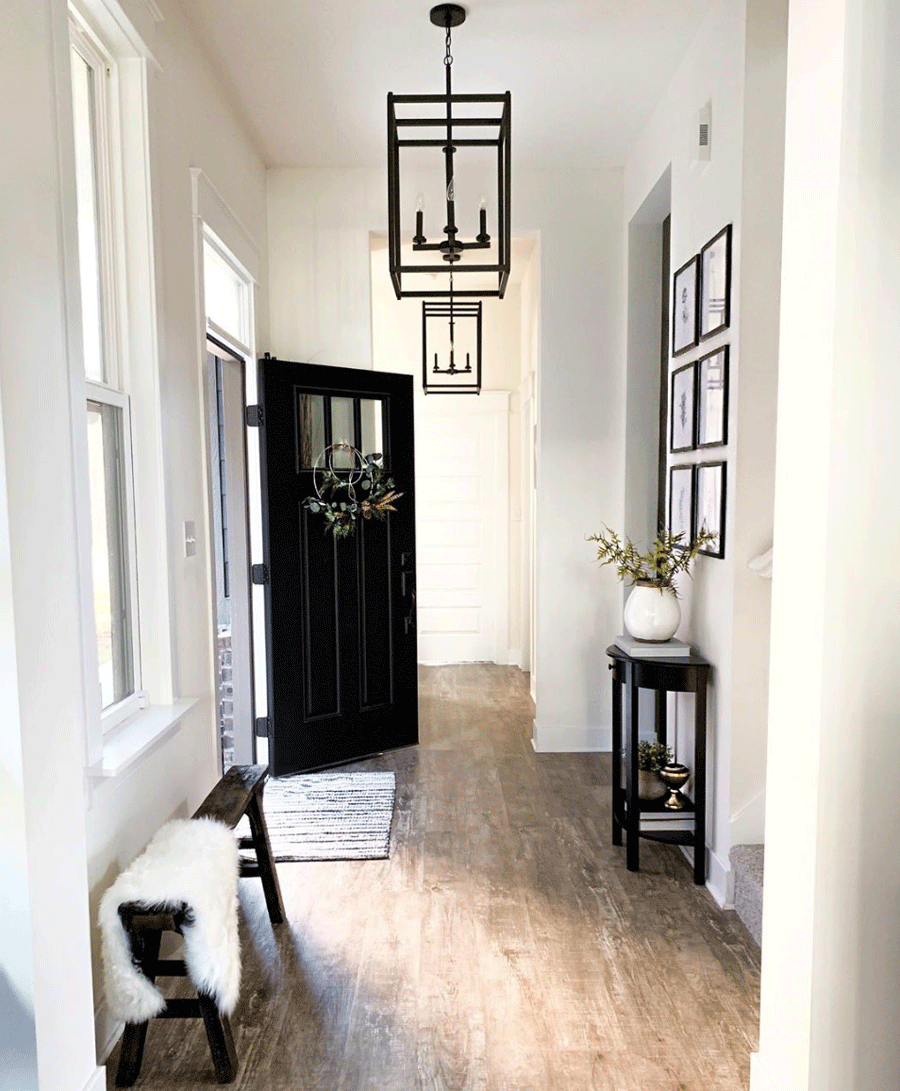 Other pieces? Black matte metals have risen in popularity recently. They offer clean lines, with distinct styling. In this entry, the color black intentionally allows the style elements to stand out.
Transforming Traditional Window Frames
One of the most chic statements we've seen in home design is at the window. Because the light entering can be quite bright, having black framing for your windows shouldn't darken the space. In fact, it creates its own focal point of the room–the view! But, oftentimes, the entering light is what puts a damper on the mood.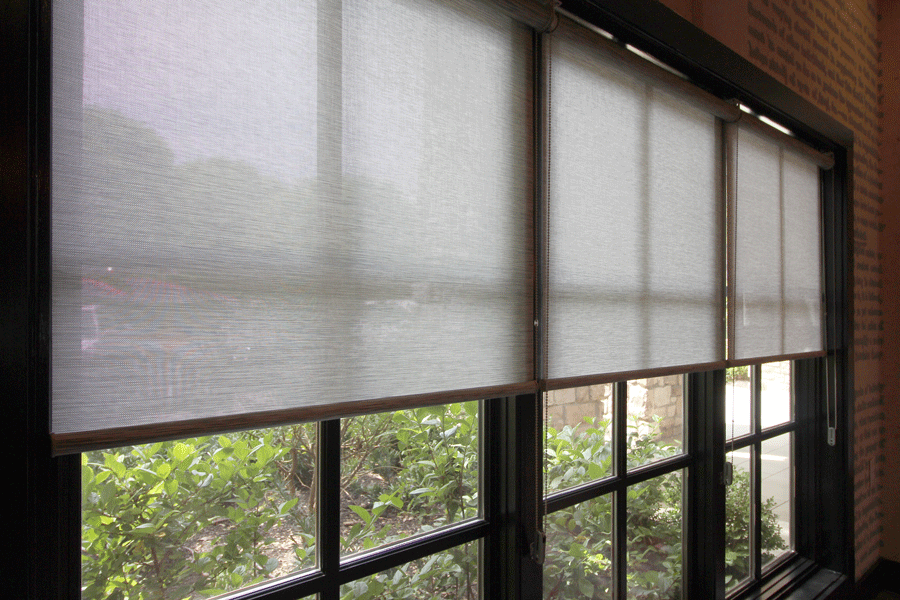 Too much light and glare can make you uncomfortable, no matter how pretty your windows are. This client chose subtle gray roller shades to highlight the black framing, allowing the light to come in in varying levels.
Creating a Statement with Wall Murals
This one is full of fun and contemporary styling! The color black is being used by homeowners to create the whimsy of wall murals.  Chelci, of @moderndesertliving, hand-painted this wall in an attempt to add visual interest to her bedroom. She was certainly successful!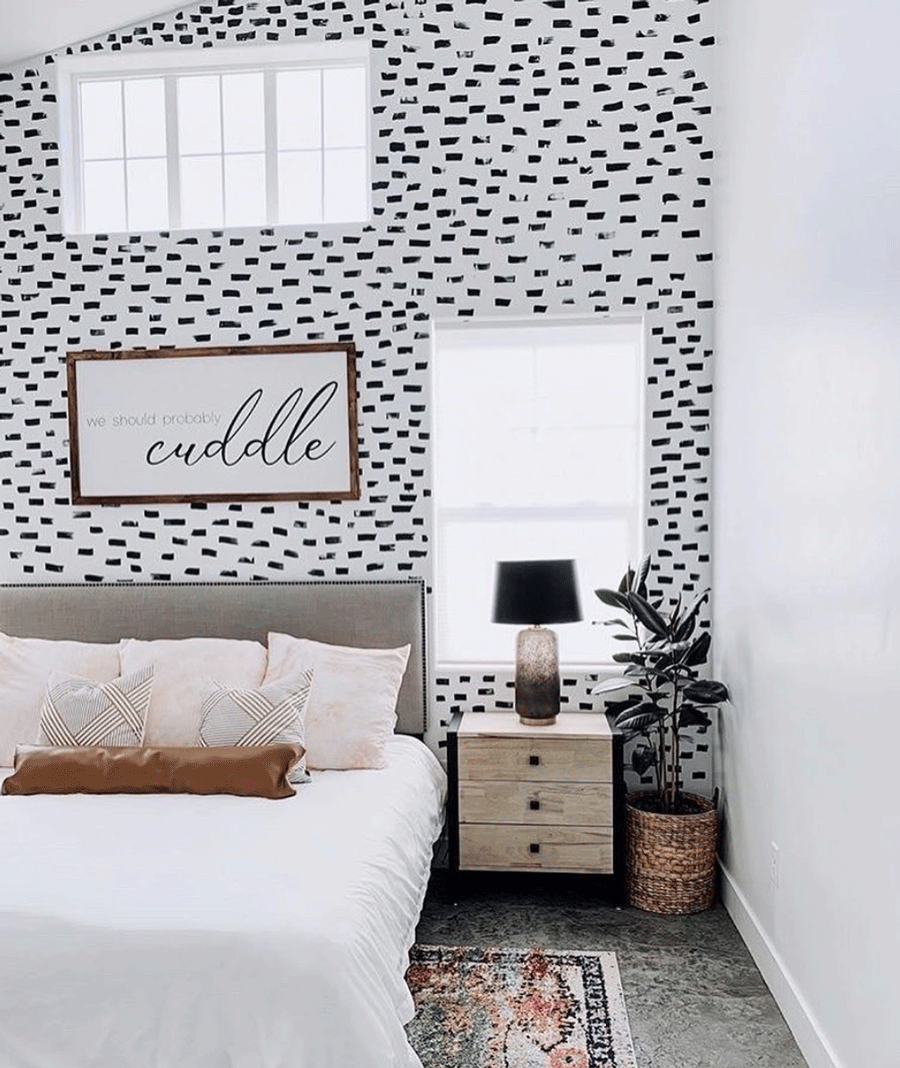 If you don't feel you have the artistry touch, quite like Chelci, there are plenty of black and white wallpapers on the market to help you design a creative look!
Accent Wall Upgrades
Speaking of accenting the walls, the tradition of white wainscoting and crown moulding has been turned upside down with the color black! Erin, of @millyjanestudio, offers this contemporary play on a a classic favorite.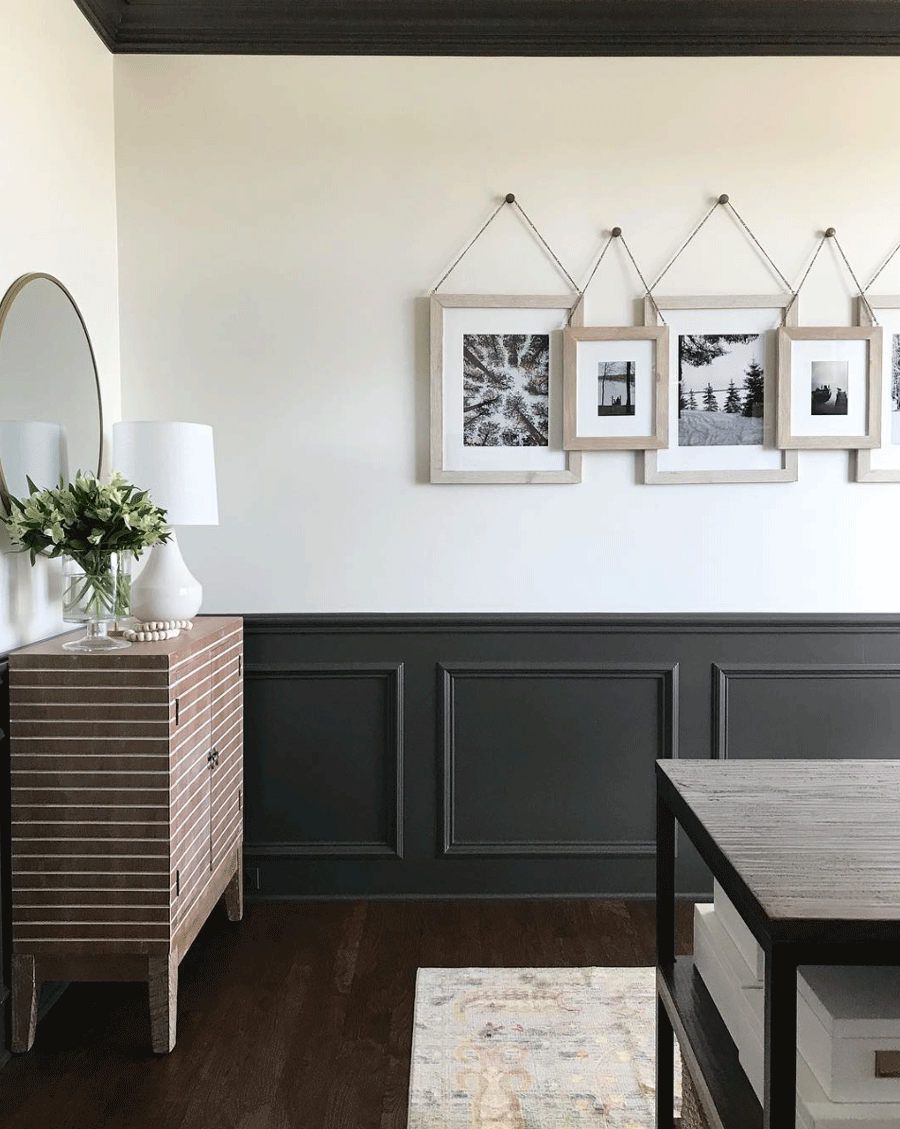 Painting wooden wall accents, like board & batten, has become a huge trend as of late. It adds a moody, sophisticated feel to the space, while also creating dimension. We love how Erin chose to bridge the black wall accent and the crown moulding with the black and white photos in her gallery wall.
Contrasting Style Elements
Contrast will always have a place in the design world. It's eye-catching and captivating. We are so happy to create a stunning look for our clients!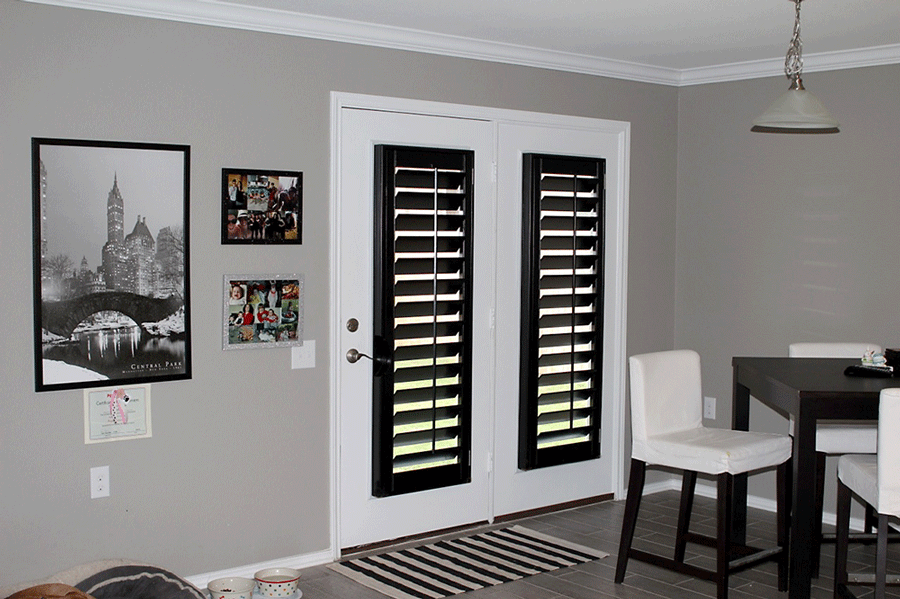 These french doors needed window treatments for both style and solutions. Black plantation shutters do both! The customization of our shutters will enhance the look of your home and the lifestyle you live. Contact our team, at Window Fashions of Texas, for your FREE in-home design consultation!