Energy Efficient Window Treatments for Style + Function
January 13, 2020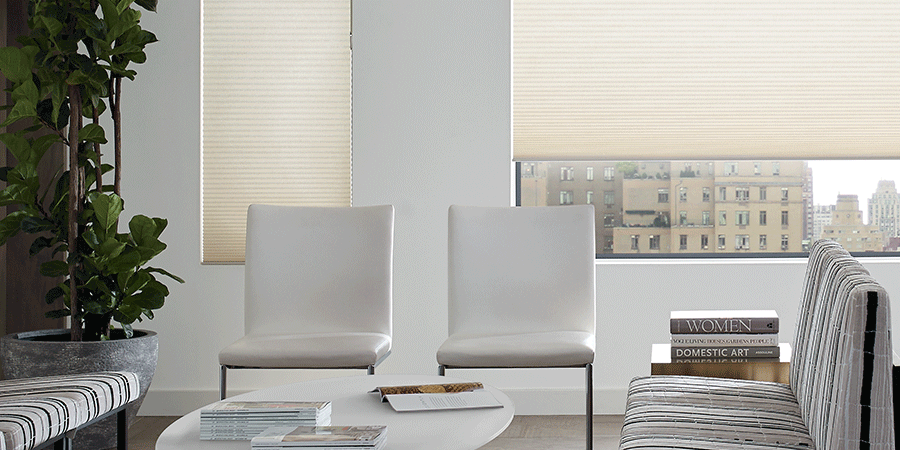 Only those of us living in Central Texas know–when it's hot, it's HOT. When it's cold–BRRR. We can see some extreme temperature swings, from the blasting heat of summer, to the chill of the winter months. And while it might not be the snowy blizzards seen elsewhere in the country, when the temps are dipping into the 30s and 40s, it's winter time! What does this mean? You need ways to create a beautiful home with a comfortable atmosphere year round. Look no further than energy efficient window treatments…
Real Wood Shutters
Plantation shutters frame the windows in your home. Not only for style, but for energy saving benefits. The frame of wood from interior shutters blocks the draft from entering your home. But, on the other hand, natural light flows in–whatever direction you want it to go, easily adjustable for privacy and lighting.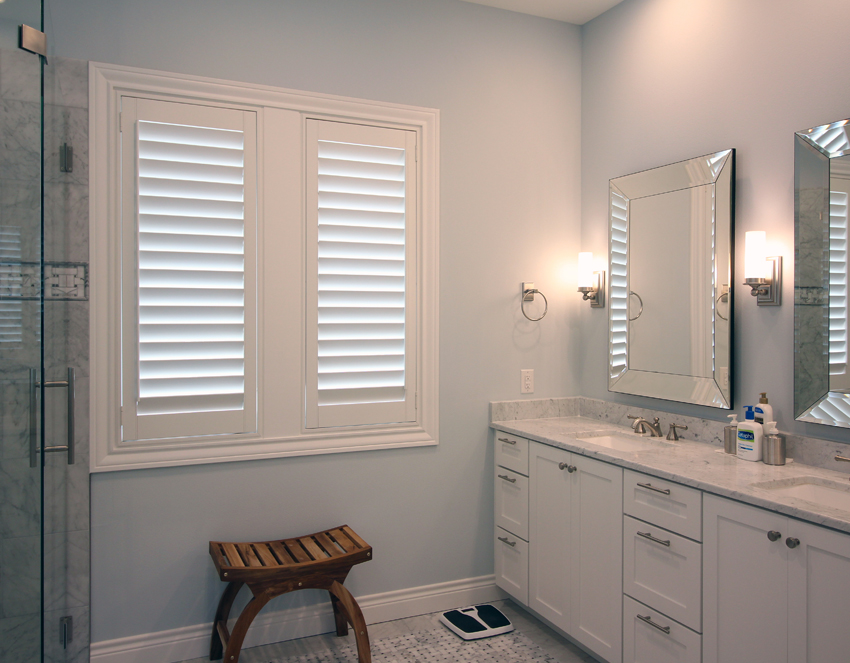 Duette Honeycomb Shades
The highest ranked energy efficient window treatments in the industry are Hunter Douglas Duettes. The cellular structure of honeycomb shades offers an insulated pocket of protection from the elements. No matter what the weather is outdoors–this goes for intense sunshine as well–you will feel the difference in both your home environment and your wallet!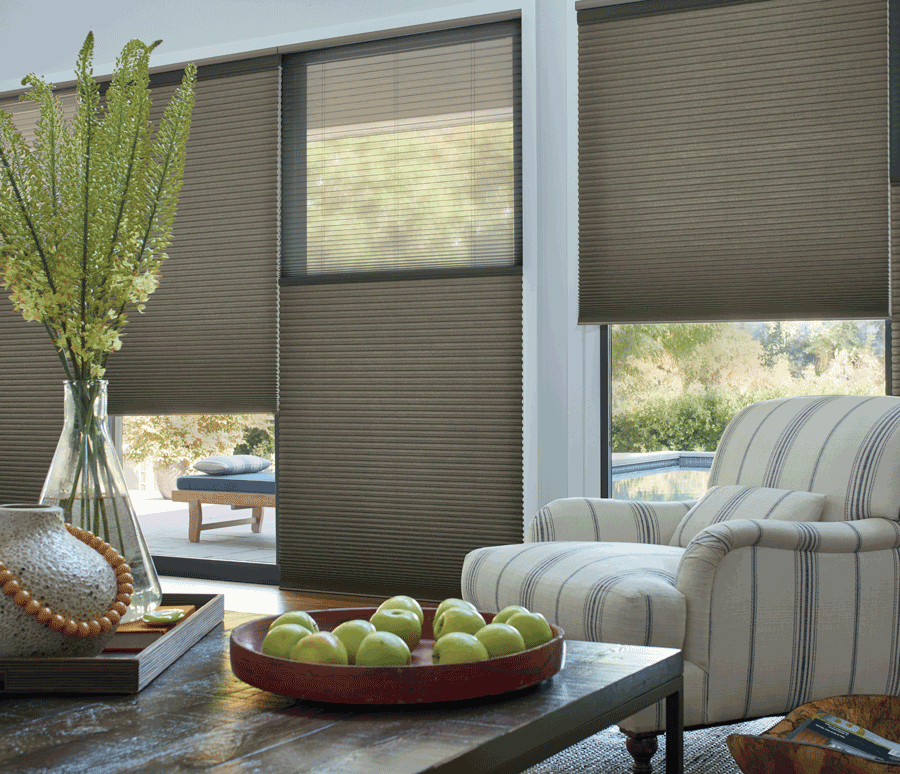 Sonnette Window Shades
Talk about cellular design. The latest invention combines the classic styling of roller shades with the high-tech energy efficient structure of cellular shades. Meet Sonnette Shades. Pocketed insulating cells help maintain cool temps in the summer and a warm atmosphere in the winter months. No more drafty living room!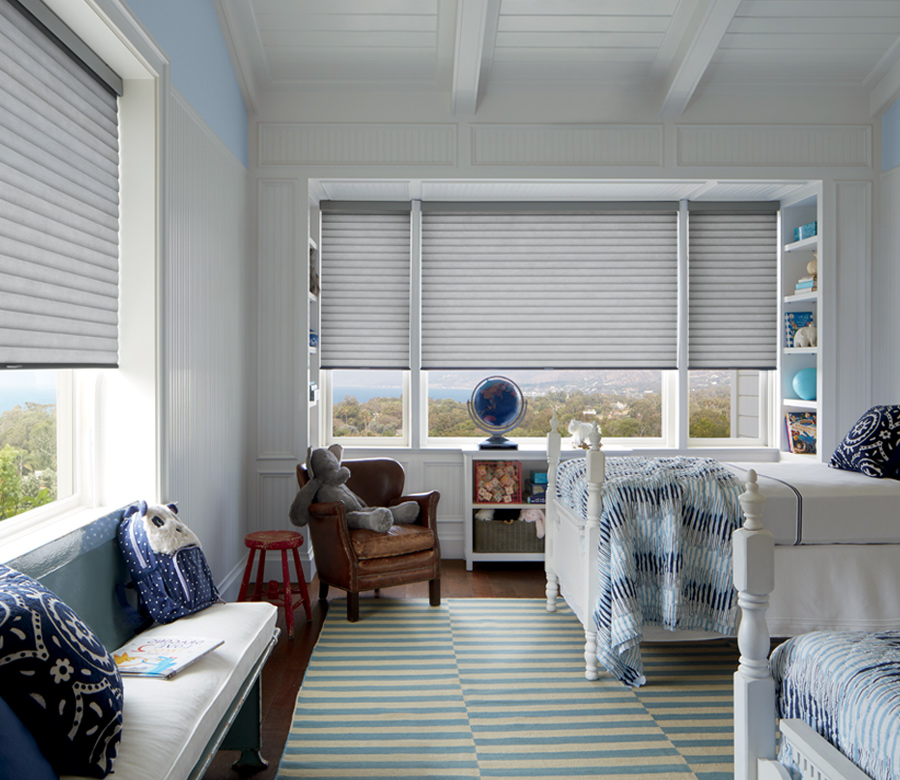 Modern Roman Shades
Layers of fabric protect the interior of your home from the outdoor temperatures. With Hunter Douglas roman shades–like Vignette Modern roman shades, Solera Soft roman shades or the Design Studio–you'll feel comfortable while surrounded by beautiful styling. Folds of fabrics in sculpted layers add dimension while simultaneously creating an energy efficient Texas home for you and your family!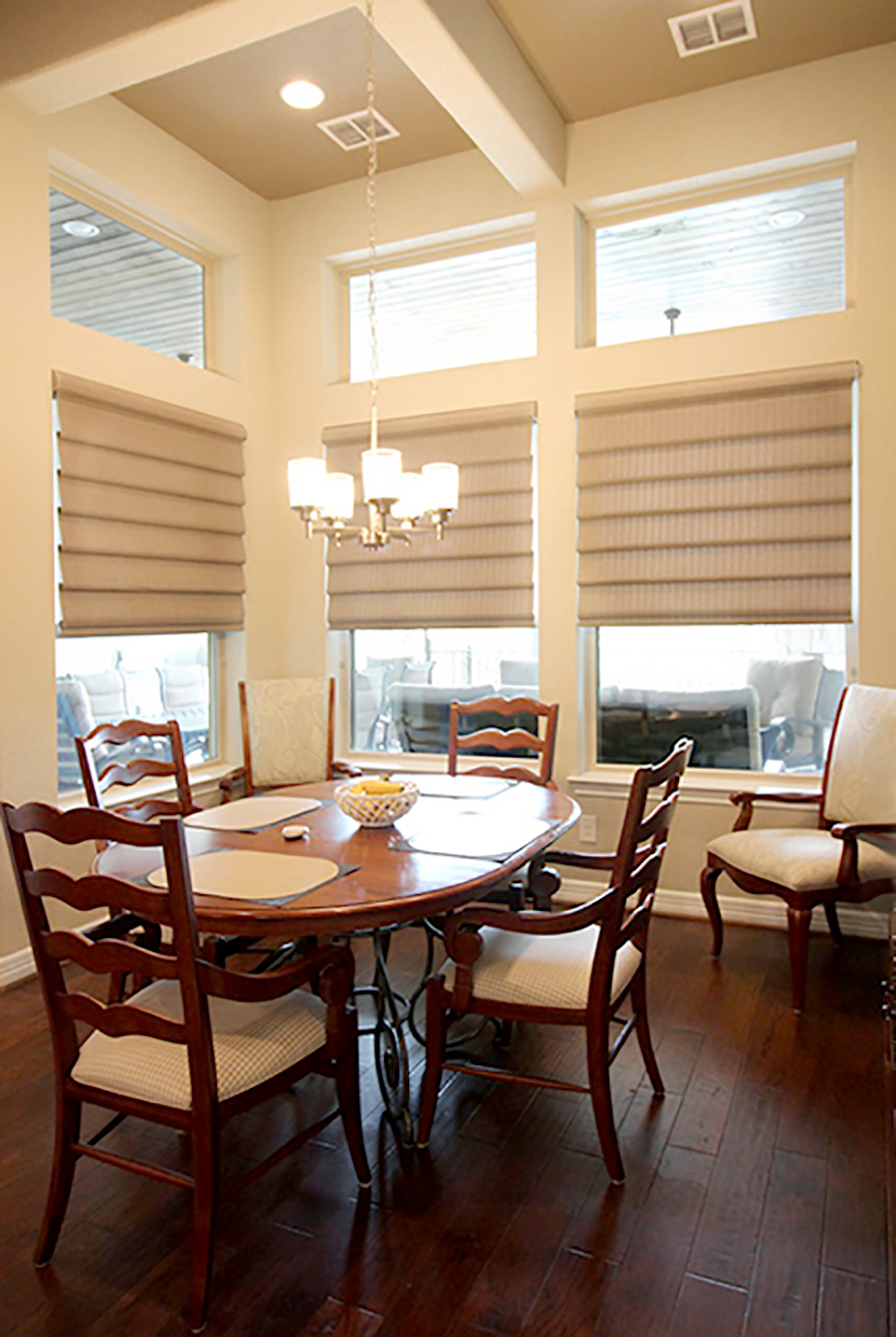 Energy Efficient Window Treatments: Yes, Please!
If you're living in the San Antonio area, chances are you are searching for energy efficient tips for your home. Maintain the cool temps in summer and the warm temps in winter without skyrocketing energy bills. Insulating window treatments will help you create the ideal atmosphere with incredible style. Contact our team at Window Fashions of Texas for your free shop-at-home appointment today.