Staircase windows are a coveted feature in your home, and you're proud of it. They bring in magnificent natural light and let you peer out across the view. However, you know they come with their challenges. Let's take a look at some window covering options that are perfect for this part of the home.
Levels of Privacy
Privacy is of course a concern we all have when it comes to our homes. The question is, how much do you need? If the staircase windows face a street or your neighbor's home, that is a higher level. But if they face your own secluded backyard? That would be a lesser cause for full coverage.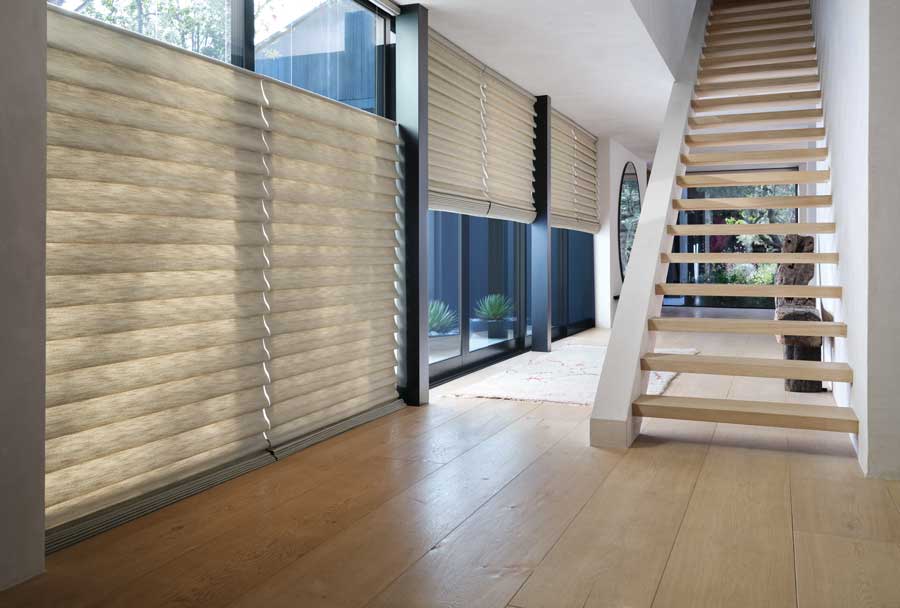 A great solution would be top down bottom up window coverings. You are responsible for how much, or how little the interior of your home can be seen. The natural light and views are in sight but still maintain privacy.
North, East, South, or West?
The direction your windows face matters. Direct sunlight until sunset could be a problem. Your whole house will feel that heat. It's important to consider this especially with that Texas sun!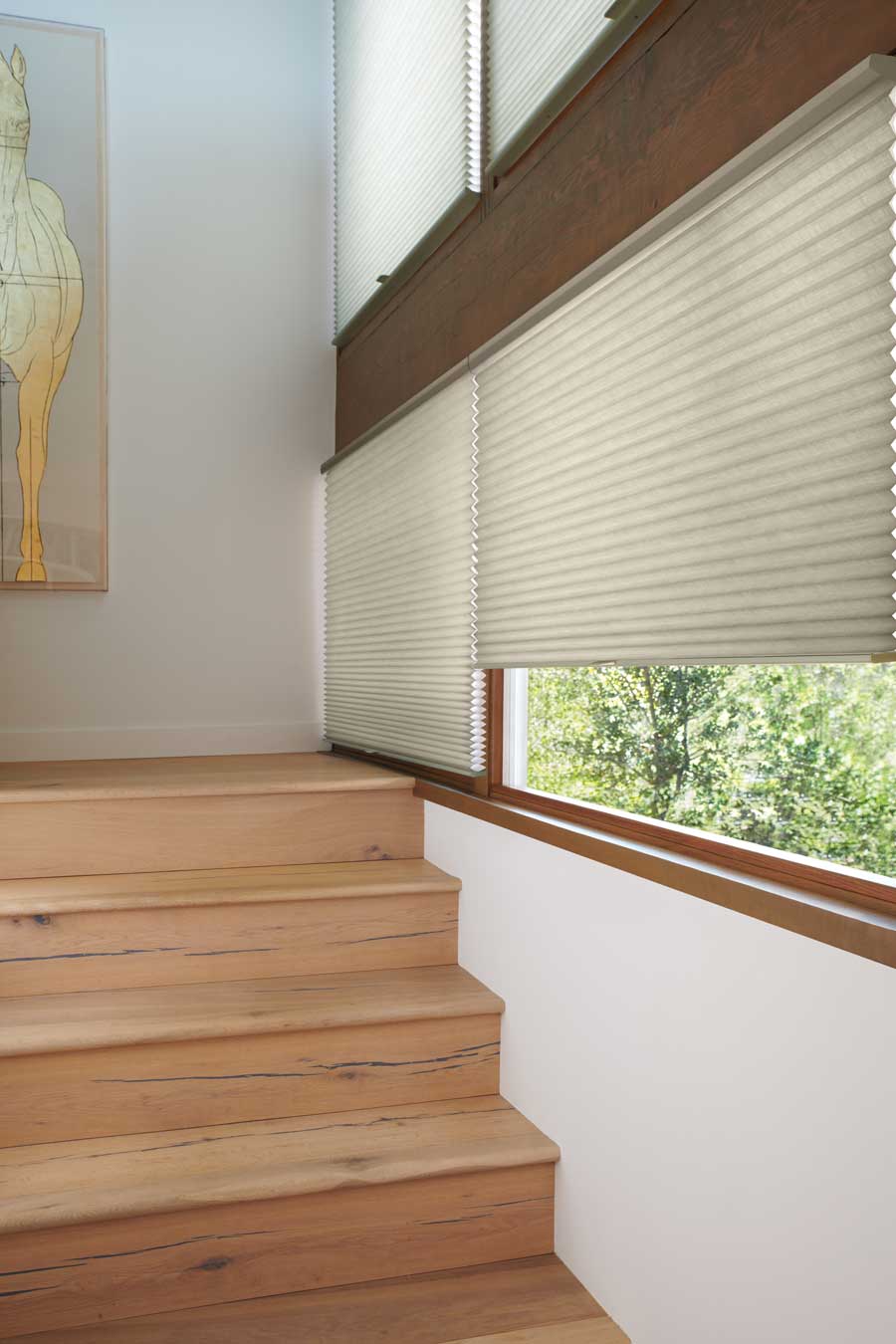 Inner Space
Sometimes windows are on the walls that support the staircase itself. When this is the case, you may want a window covering that is low profile. Therefore, it can stay close to the window and have a tight track to not jut out, getting bumped against daily.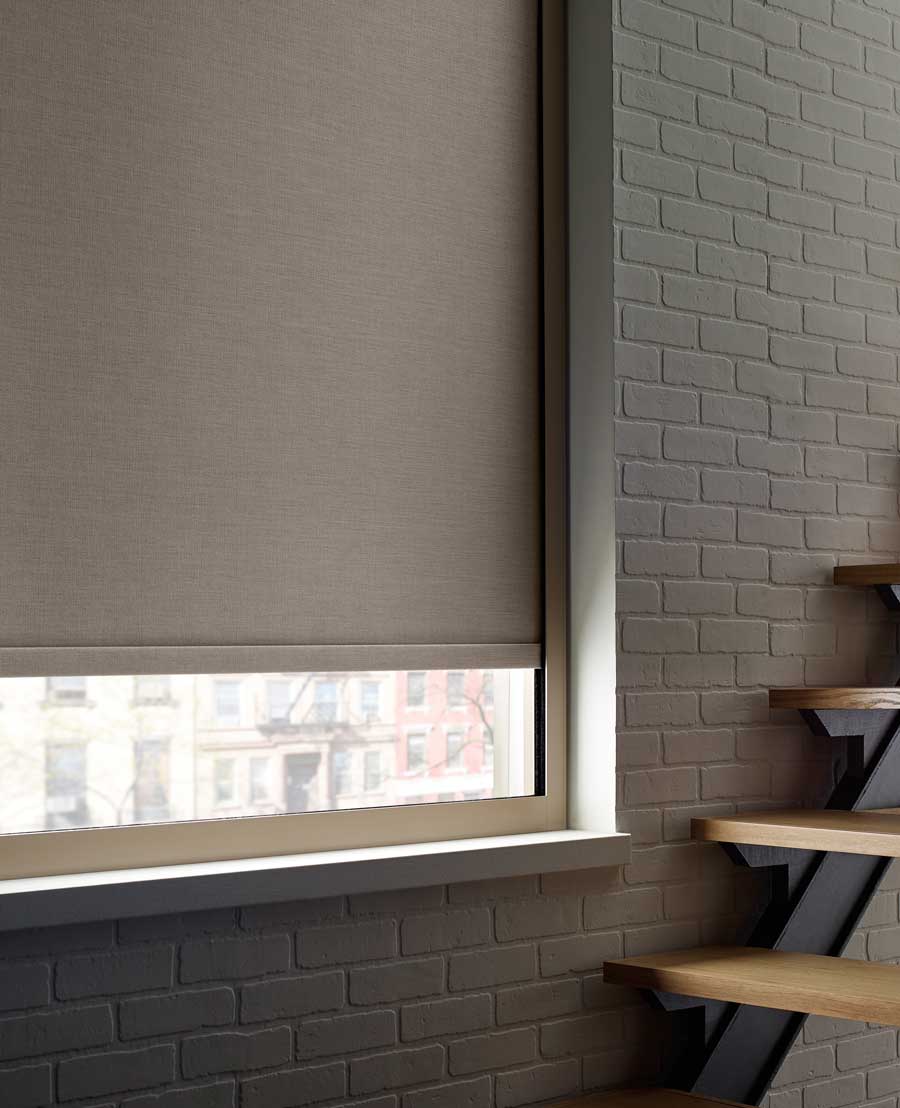 That View!
For some, the lighting is secondary to the view. AKA the showstopper–and what you want to be able to see all day long.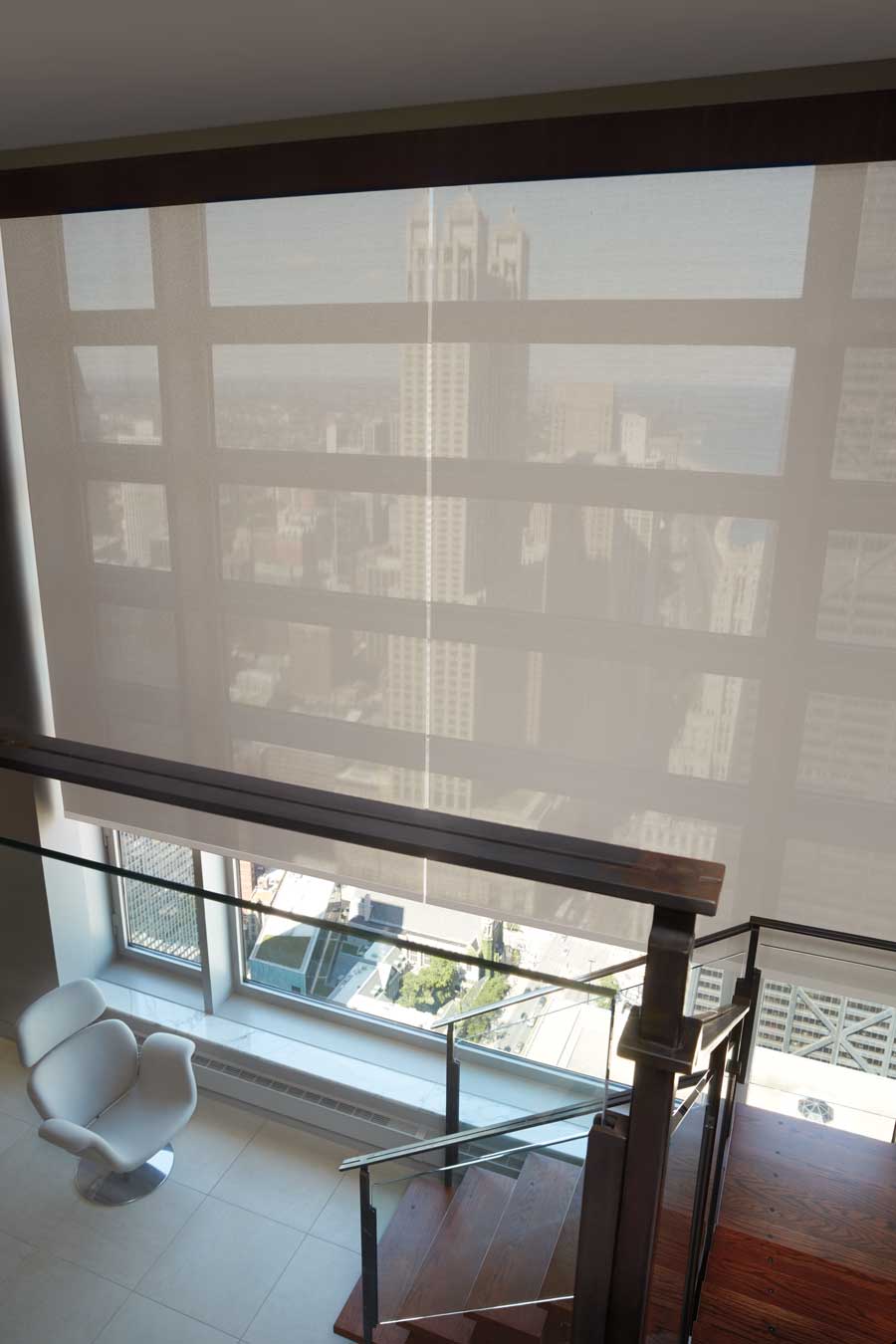 But keep in mind lighting can have long term effects and ruin interior furnishings. The option of screen shades gives you the best of both worlds. The view is still seen but shields your couch, rugs, and upholstery from the sun.
Window Art
Having a purpose and solving issues at the window is a must. And if it looks amazing and matches your style? That's even better! Window treatments are the art of the window and you deserve to have something that enriches your home with amazing design.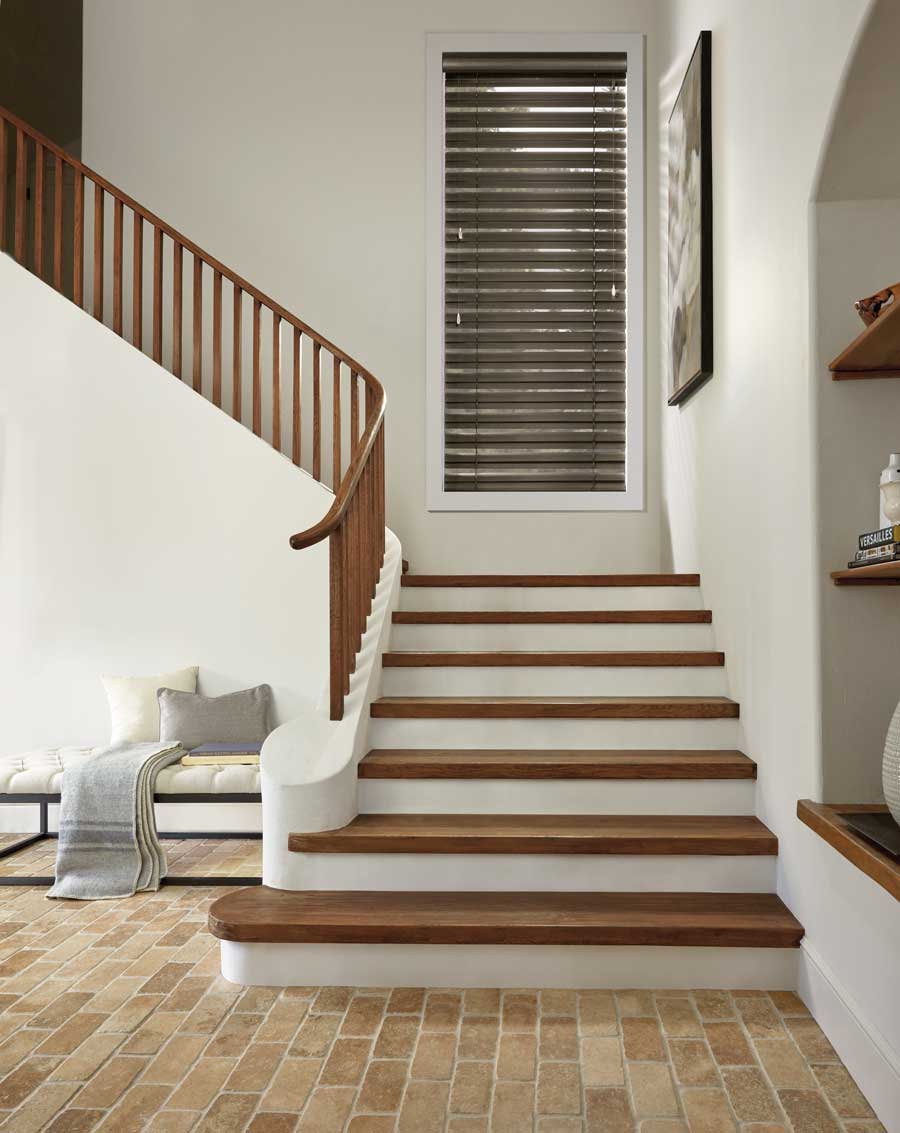 Enhance Your Staircase Windows 
We want to help find the best fit for you and your staircase windows. Our team of experts at Window Fashions of Texas know their stuff!  Their knowledge and superior taste will make sure you're getting what you need. We even offer free in-home consultations. If you can't take the heat of finding what window coverings work best, don't worry, contact us today and we'll take it from here.