When a product is popular, it's usually for a good reason. For window coverings, it's roller shades. Why? Because they offer solutions, a stunning look, and they have more than one kind–so you have options. Do you know the types of roller shades available? Let's help you find your favorite…
Fresh & New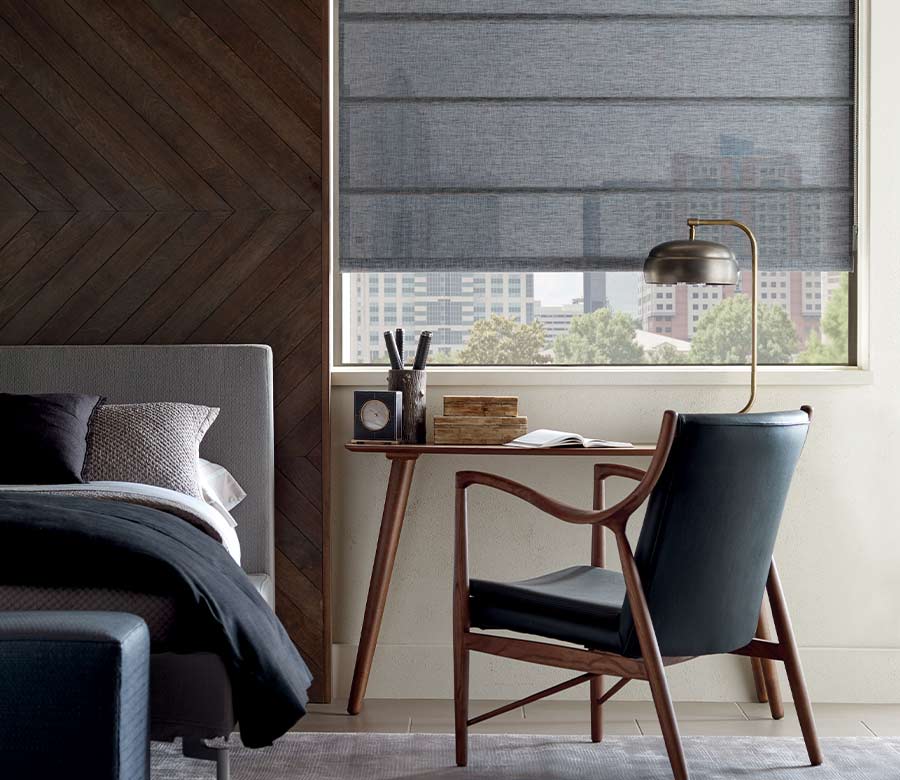 First on our list is the newbie of the Hunter Douglas family. The Alustra Architectural Roller Shades begin and end with pure luxury. They come with Alusta fabrics & hardware  to make your space magazine quality.
Big Roller
Roman shades can roll. Did you know that? They look like romans, but will function just like rollers. These types of roller shades will let you have the best of both worlds.
Rotate & Roll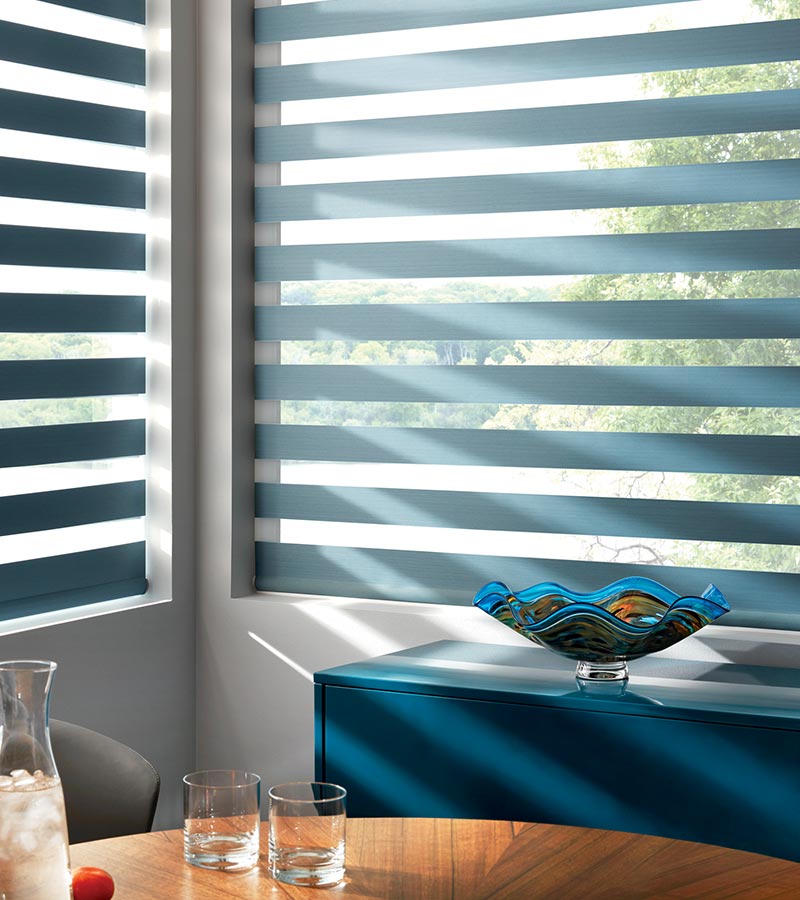 Designer Banded Shades have the ability to roll, but can also rotate. When lowered, the two layers of fabric can shift from sheer to solid. The shapes and fabrics can switch to give light control, but maintain privacy. They also can be rolled completely up to have a perfectly unobstructed view.
Jaw Dropping Woven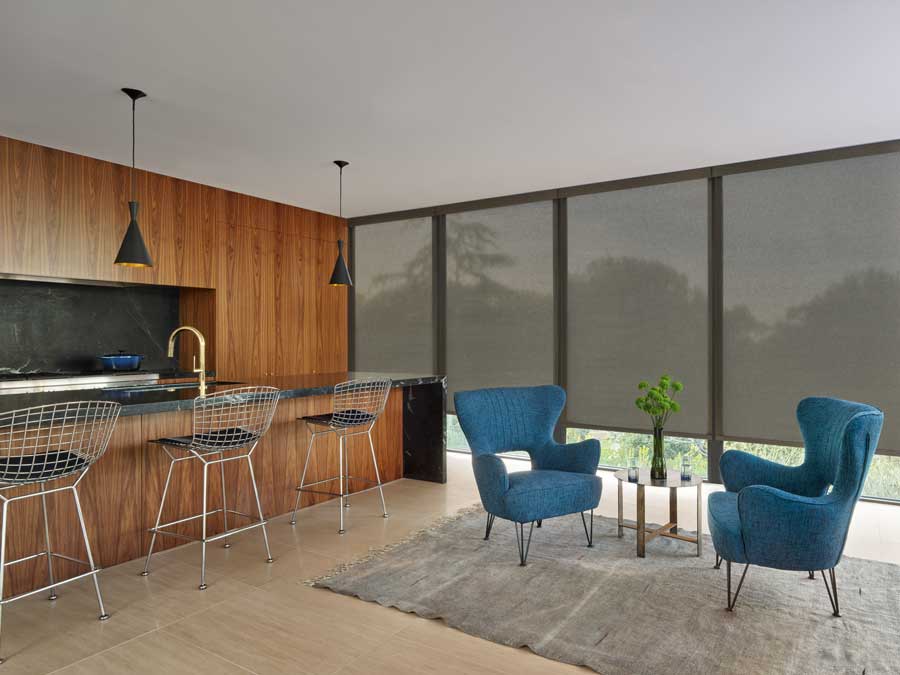 Our Woven Textures Roller Shades have speciality fabrics, finishes, and hardware. With detail and luxury like that, it's a sure thing your home will make a statement.
Sun Blocking, Heat Blocking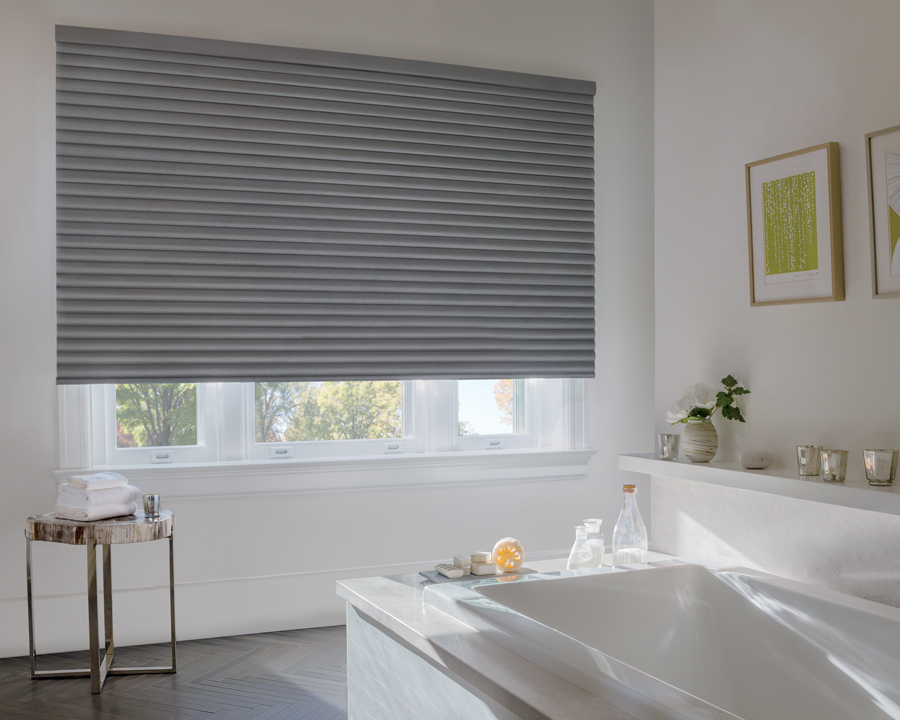 Sonnette Cellular Roller Shades can block the sun as well as insulate. No, it's not too good to be true. The honeycomb cells can also flatten and disappear into the headrail when not in use. We know energy efficiency isn't always first when you think of rollers, but now you can. And, that San Antonio sunshine won't get in the way of enjoying your home.
Enjoying the Great Outdoors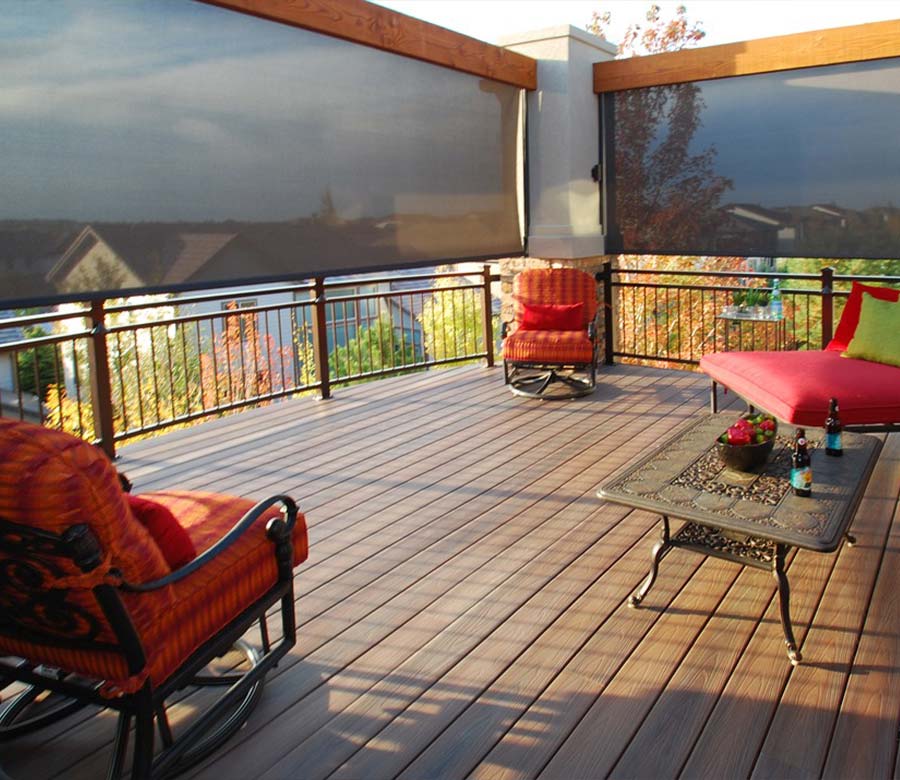 Have a view worth seeing? A patio worth enjoying? We understand. Our exterior screen shades are a great way to enjoy the outdoors more! They'll help reduce glare and direct sun, but keep the view. They can also help keep out the pesky insects or wayward golf balls. Extend patio season as you relax in style.
Where It All Began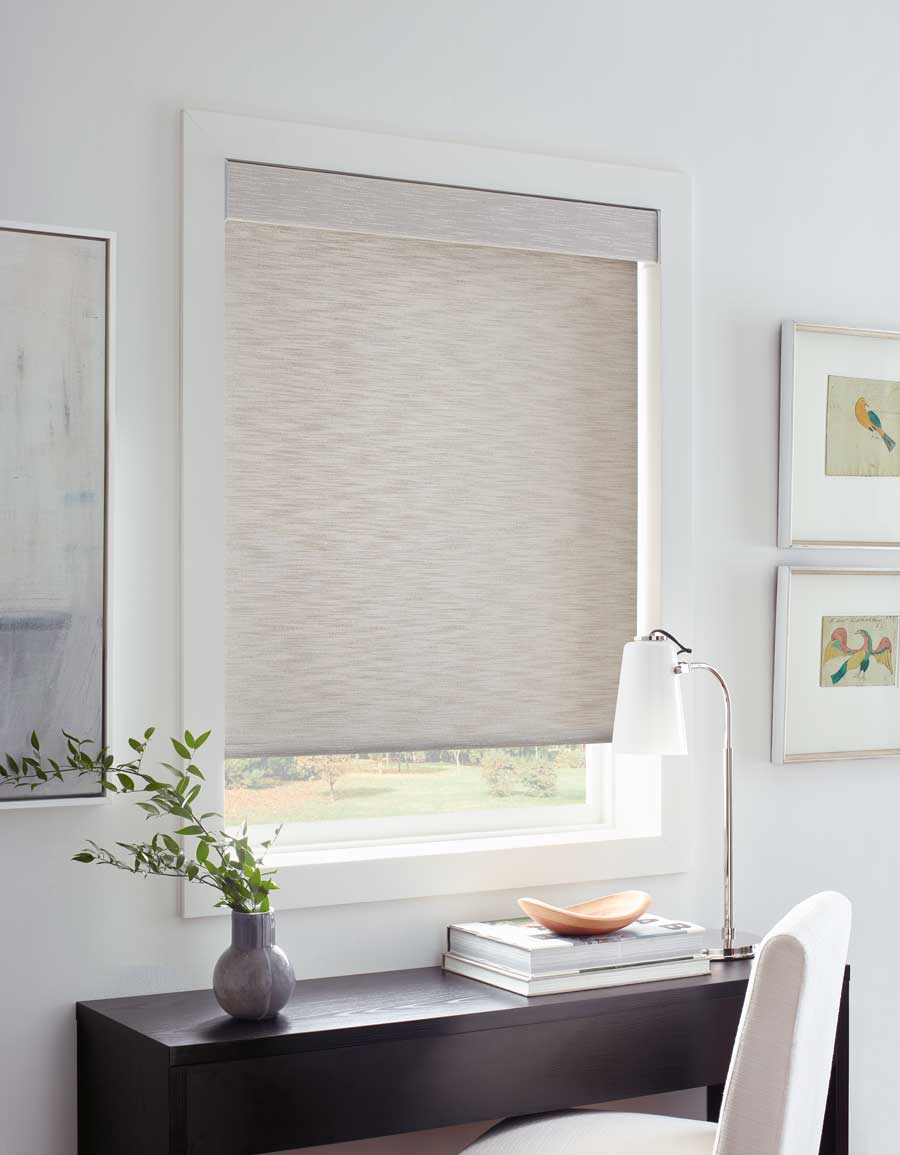 The last on our list is from the original Hunter Douglas collection, Designer Roller Shades. So many colors, textures, and fabrics to elevate any room.
So Many Types of Roller Shades; So Little Time
We like options, but don't worry if our many types of roller shades seem overwhelming. Because, that's what we're here for. Our team of experts want to find what works best for you. Window Fashions of Texas will make the process of transforming your home with window coverings as easy as possible–and enjoyable, too. Contact us to schedule your free in-home consultation today. We look forward to finding the best fit for your lifestyle.