Let's Have a Spring Refresh!
February 23, 2021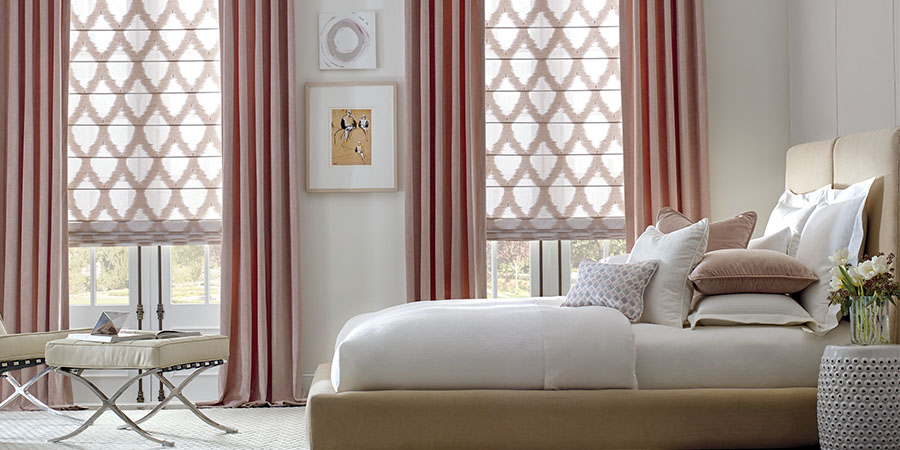 Springtime in San Antonio is upon us! While last week's temps sure felt like winter, we are back on schedule to say goodbye to our chilly nights will–soon to be replaced with warmer spring evenings. Along with our changing temperatures will come gentle seasonal showers–revealing an explosion of fragrant white blooms on the plum trees and tiny pink blossoms on our exquisite redbuds. Does the change in seasons have you thinking about a spring refresh for your home? Using fabrics is one way to easily brighten and freshen your spaces.  The possibilities with fabrics are limitless…read on to discover how to use colors, textures and patterns to personalize your home!
Spring Colors are Refreshing!
Who doesn't think of renewal and transformation when they see soft pastel spring colors? One way to rejuvenate your home is to include the feeling of springtime in your rooms. Fabrics are a quick & easy way to use your favorite spring colors in your decorating.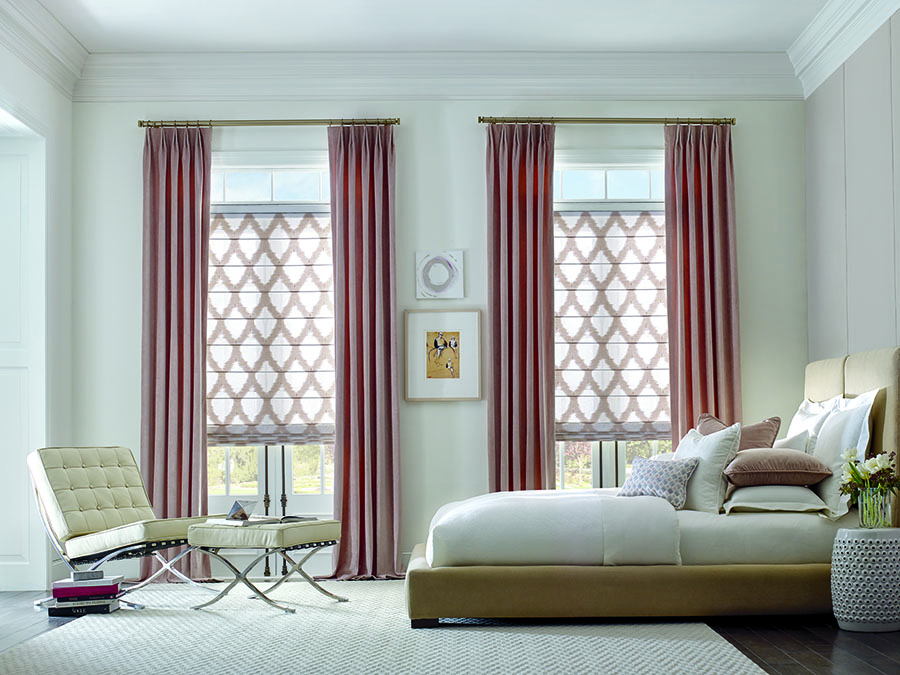 Have you been considering trying out a new design trend?  A spring refresh may be the perfect time to take the plunge! Gold hardware and accents can soften the look of a room, as seen with these gold drapery rods in the picture above.
Patterns Offer Personalization
Fabrics can be used in an endless number of ways to personalize decorating. Layering your fabrics is one way to liven up the space. But, for more customization, consider mixing the patterns. Does finding the right mix of patterns seem overwhelming? Not to worry…we have some style secrets to share that will simplify the process!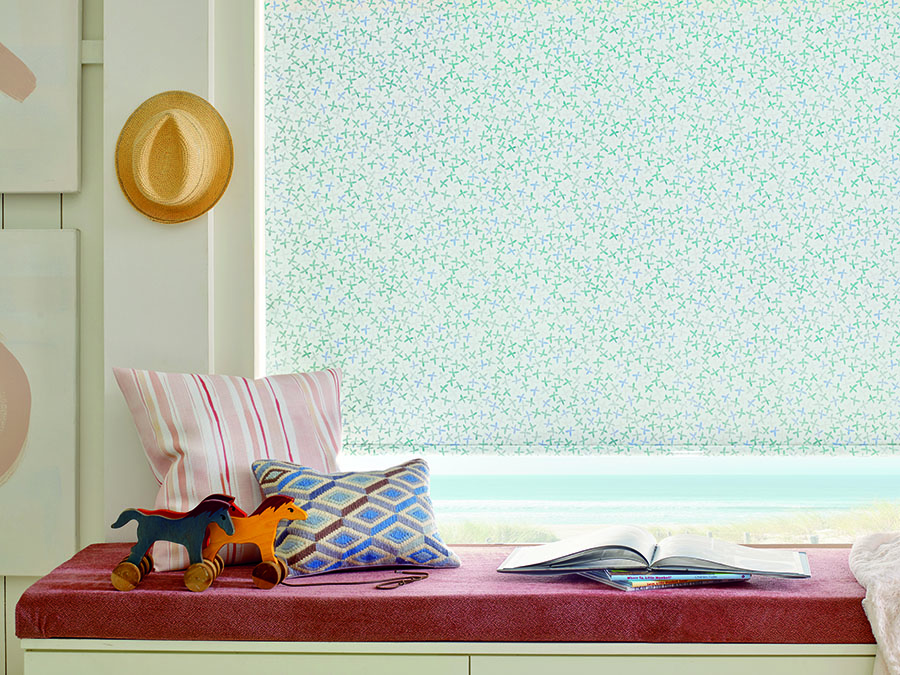 Choose Your Color Theme.

 Keep your color theme simple by selecting no more than three colors. In the picture above, you see colors of blue, peach and white. Each pattern in the above scene has a combination of these three colors and no more.

Hues Should Vary.

Once you have your three colors chosen, vary the hues to add more interest. Altering the hues from light to dark will further personalize your space.

Modify the Scale.

Varying the size of your patterns allows you to mix your patterns more successfully. In the scene above, you see a small design on the roller shade mixed with larger stripes and diamonds on the pillows. It all works!

Use Multiple Patterns. If you stay within your color theme, your patterns can vary with great success. Whether stripes, diamonds or dots, mixing your patterns offers unique style solutions.
Textures are Stylish

When we think of spring, we often think of nature. Nature is filled with textures that work well in a home. If you want to bring some natural texture into your home for your spring refresh, fabrics offer the perfect opportunity.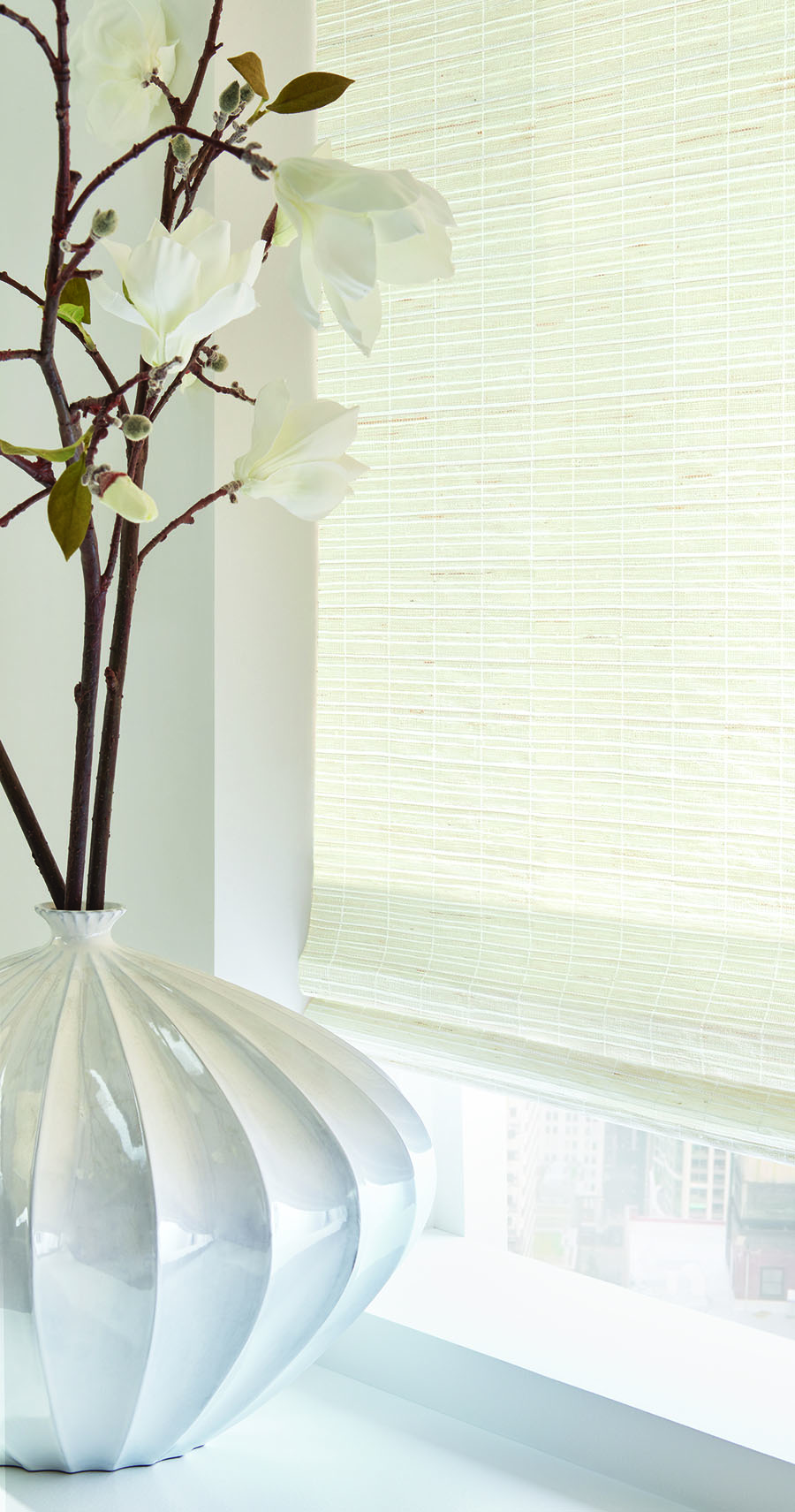 Our woven woods collection of window coverings are made from an assortment of reeds, bamboo, grasses and wood. Using window coverings such as these really is bringing nature indoors. They filter the light and offer a beautiful natural backdrop to create your personal space.
Spring Refresh…Here we Come!
At Window Fashions of Texas, we are here to help you begin the spring refresh you have been thinking about for your San Antonio area home. Let's start today with a FREE design consultation!