In the window covering industry, there is a well known rivalry: Romans VS Rollers. Albeit a friendly competition, these two contenders battle it out to earn a position in your home. With both products offering incredible features, it always comes down to personal preference. Let's compare shade-to-shade today and see if we can come to terms with this ongoing dispute.
Roman Shades
First, let's clearly define the roman shade. This shade, made of fabric, has been a staple in households all over the world for centuries. The fabrics raise & lower in folds that gather, providing great function and stunning dimension at the window. The results are beautiful, even at the shade's most basic level. But today, roman shades are offered in a variety of styles. Maybe you've heard of a couple? Balloon, hobbled, cascading, flat front, knife pleat…any sound familiar? To narrow it down, here are the three most popular styles at Window Fashions of Texas.
Woven Textures Roman Shades
Fabrics gather when raised to reveal a large outdoor view

Materials lower into place with a flat fold front
Vignette Modern Roman Shades
Overlapping fabrics provide the cascading look

To raise the shade, fabrics gather in folds at the headrail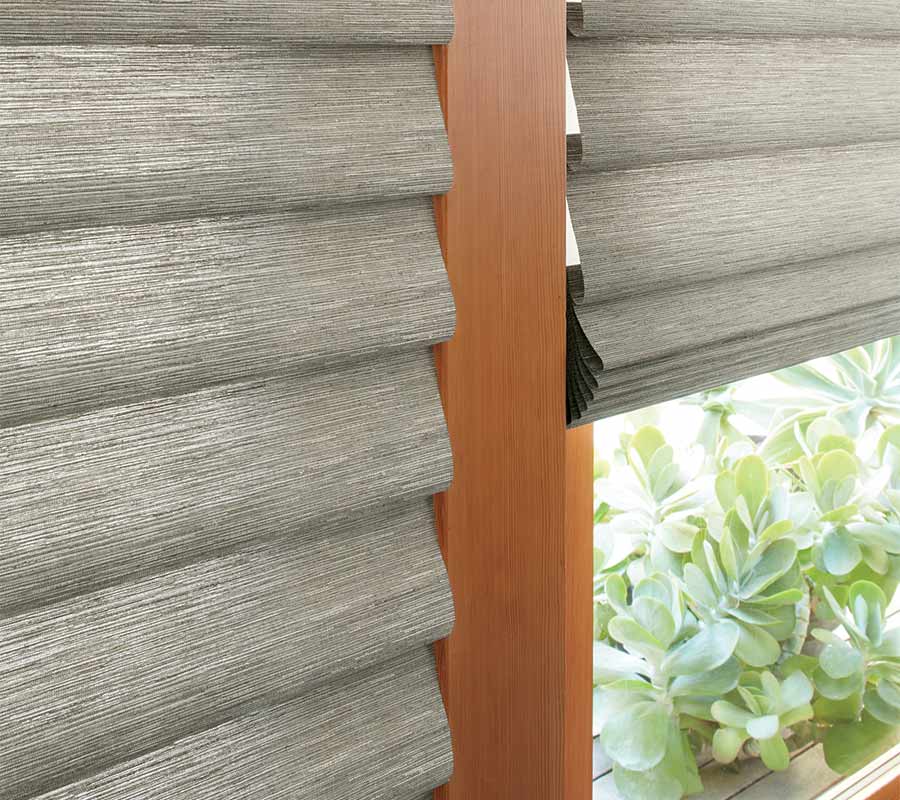 Custom Fabric Roman Shades
Custom fabrics available in patterns & prints 

Fabric lies flat when lowered, aka flat front shades

To raise the shade, fabrics gather in folds 

Details can be added for dimension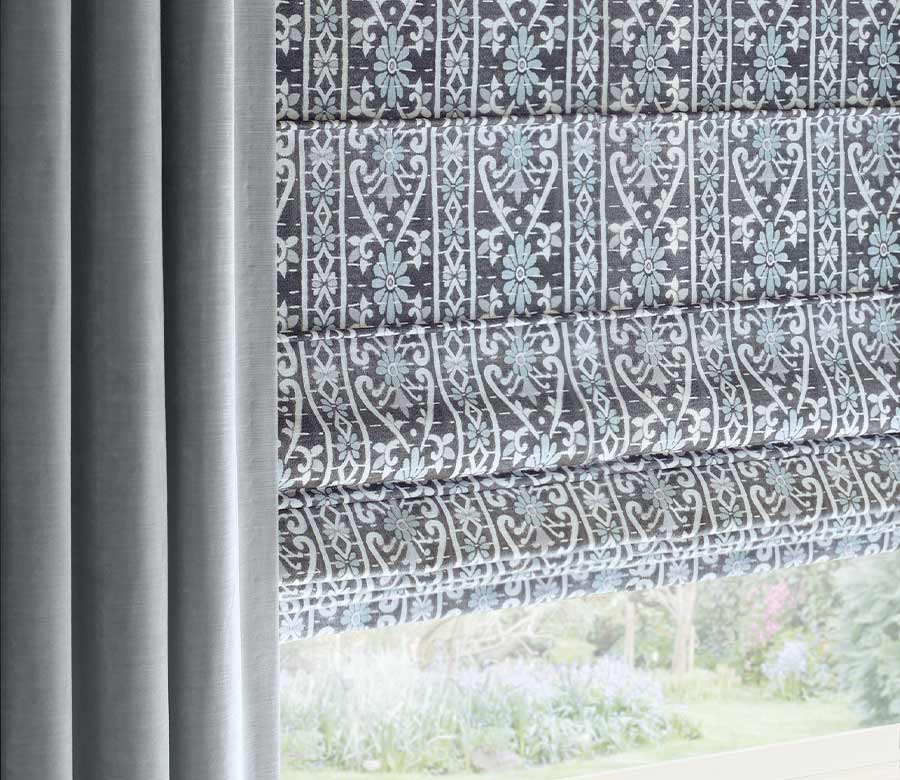 Roller Shades
As we compare Romans VS Rollers, we begin to identify the similarities and the differences. Unlike the roman shade, the roller shade is strictly designed with flat fabrics that can be rolled up and out of the way. They are a sleek and trim with a contemporary look–a great way to get a full view out the window. Roller shades have also become more versatile in recent years, greatly contributing to the comfort of your home. Here's how…
Designer Roller Shades
Available in varying opacities from light filtering to room darkening

Roll up and out of the way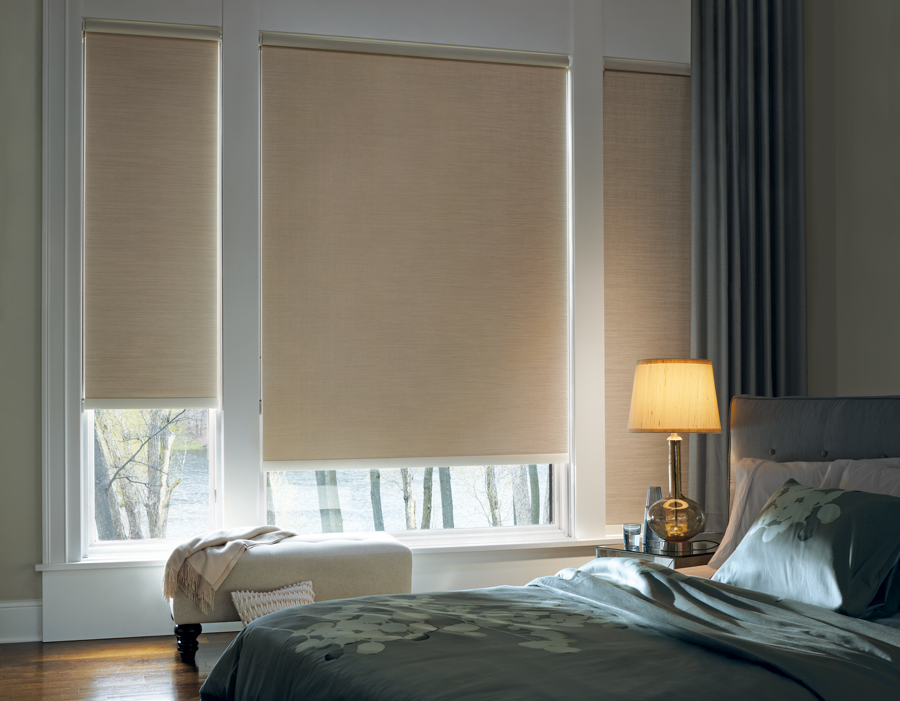 Designer Screen Shades
Five varying fabric opacities

Roll up and out of the way

View is preserved even when lowered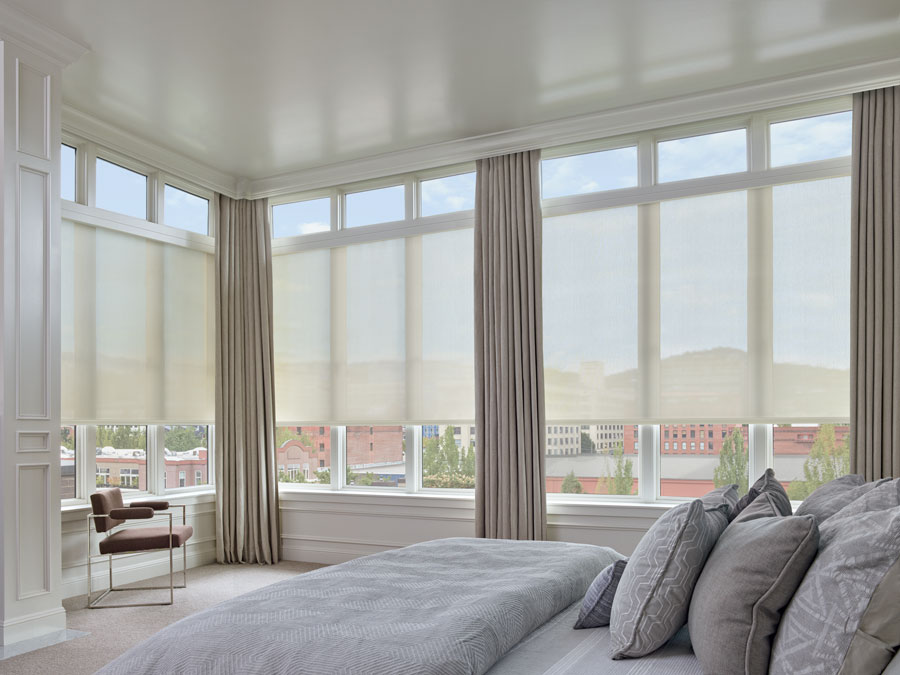 Custom Fabric Roller Shades
Specialty fabrics available

Customize the look with patterns and prints

Roll up out of view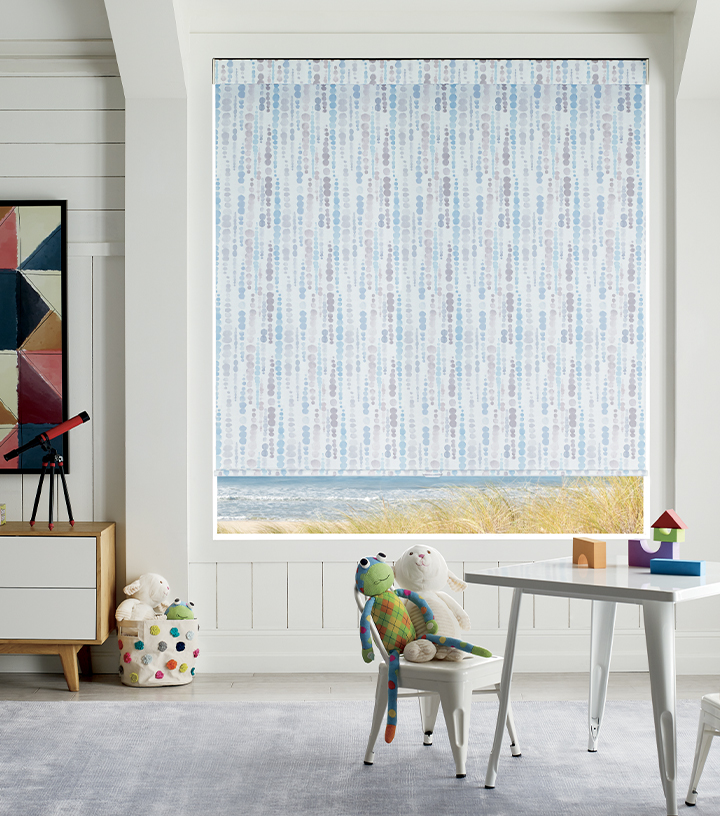 Romans VS Rollers
Have you chosen a winner yet? Maybe you like roman shades for one room but prefer rollers for another? That's ok. It may come down to what features you need for that specific room. The good news is that there is no correct choice–it's what's best for you. When it comes to Romans VS Rollers, it's personal. Take a look at the chart below, maybe this will make things clear.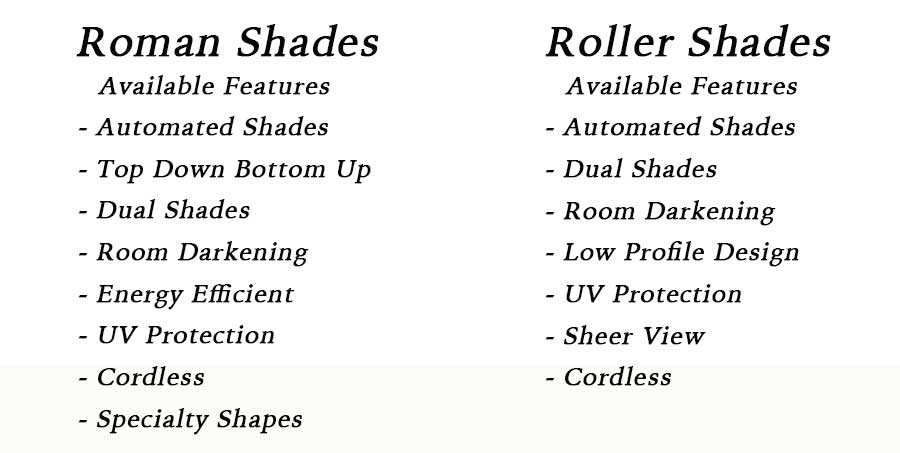 Heard of Rolling Romans?
As if roman shades and roller shades weren't enough to decide between, the industry innovation continues. When you love the flat front look of roller shades, but also the dimension offered in romans, the rolling roman is the perfect choice. The rolling roman also provides the complete look in a shade that rolls up into the headrail and disappears. 
Decision Time
It all comes down to you! Have you chosen a favorite? Remember both romans and rollers are a popular choice when covering windows today. There is no right or wrong choice, all homes are different. Try to narrow down which features make the most sense in the room and address privacy, lighting or insulation issues you may be having. At Window Fashions of Texas, we can help you arrive at the right choice. As we see it, you need a window covering that fits the look and feel of your home, too. Come see us at our showroom, or we can come to your home ready with ideas and suggestions. Get in touch with us for your FREE Consultation and end this Romans VS Rollers debate once and for all.