Color scheme, furniture, art, throw pillows…and so much more all go into making your house a home. But, without some unity, the style and overall look of your home can fall flat. Our roller shade fabrics are a great solution for that. With a variety of textures, from bold and daring to calm and neutral,  there's no shortage of options to choose from. And, with our latest collection, you can help save ocean life.
Bring In Some Unity With Roller Fabric Shades
Open floor plans are an amazing way to have your home set up, but at times they can be more than you bargained for. While a cohesive look is important, it can be tricky to combine style and function. Find the perfect balance with roller shade fabrics. Whether you need a horizontal or vertical orientation, you'll be able to tie your place together with both.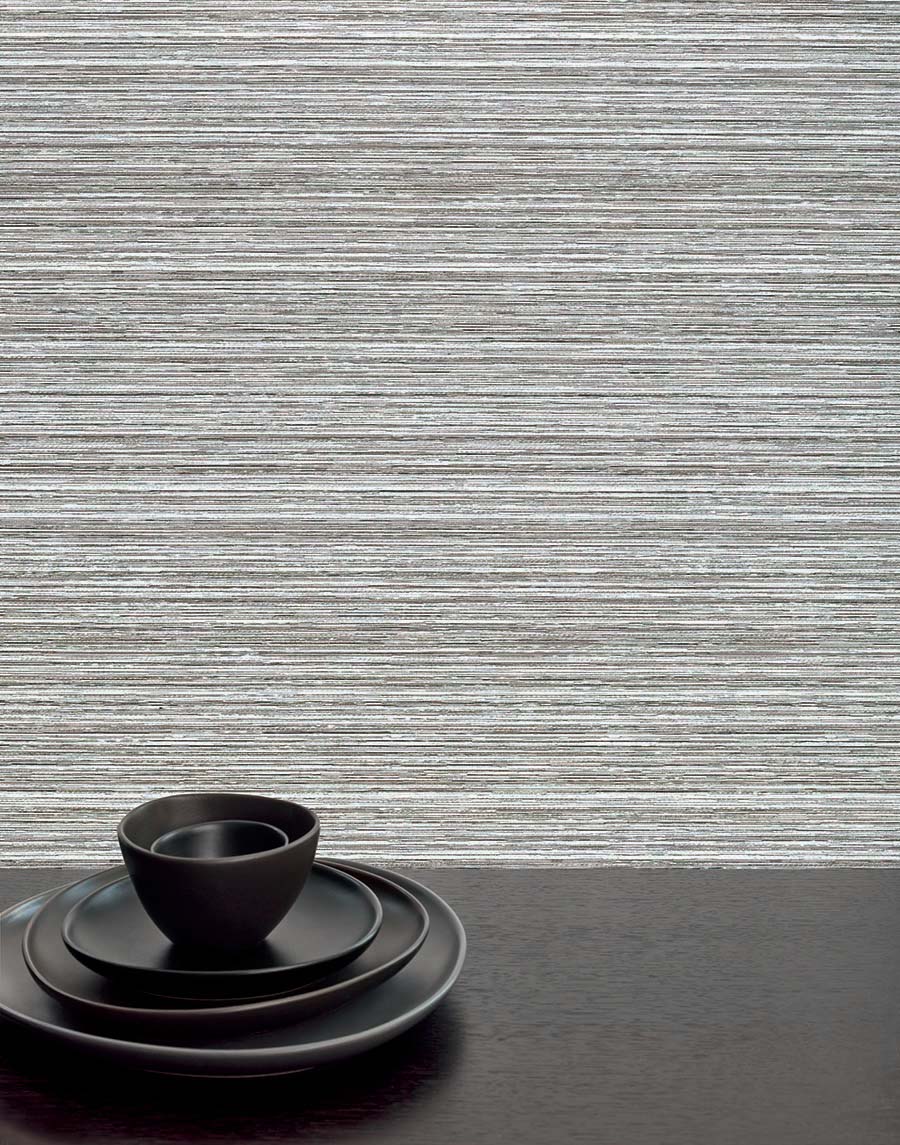 A perfect example is this open floor plan kitchen. By using our "Stormy Gray" fabrics, the two functions are available–roller shades on the kitchen windows and gliding panels on the glass doors. They allow you to utilize the space, while still creating the idea flow.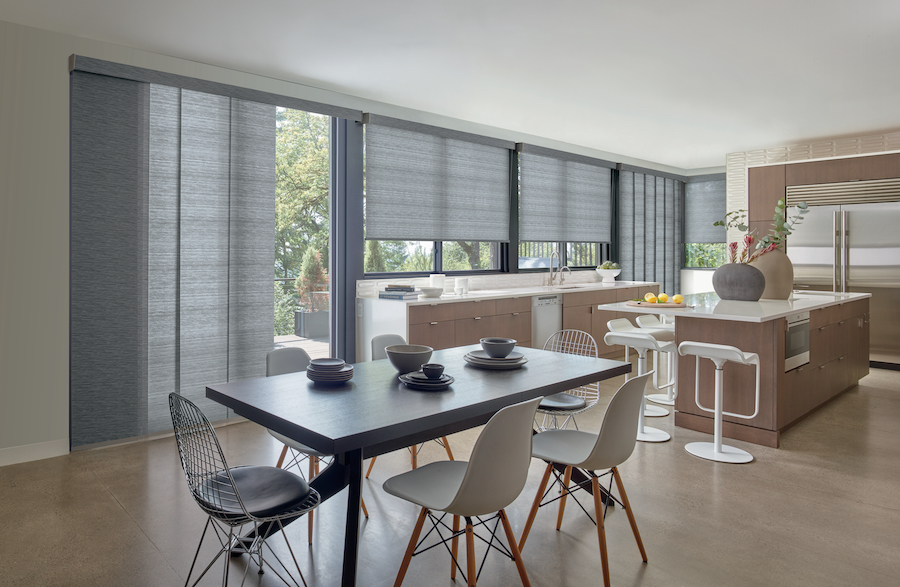 Help Save The Planet
 The GreenScreen® Sea-Tex™ fabrics collection is the latest from Hunter Douglas, and we couldn't be happier about it. Pairing up with an engineering company, Hunter Douglas was able to make these gorgeous fabrics. The best part? They're made from ocean plastics that have washed up onshore.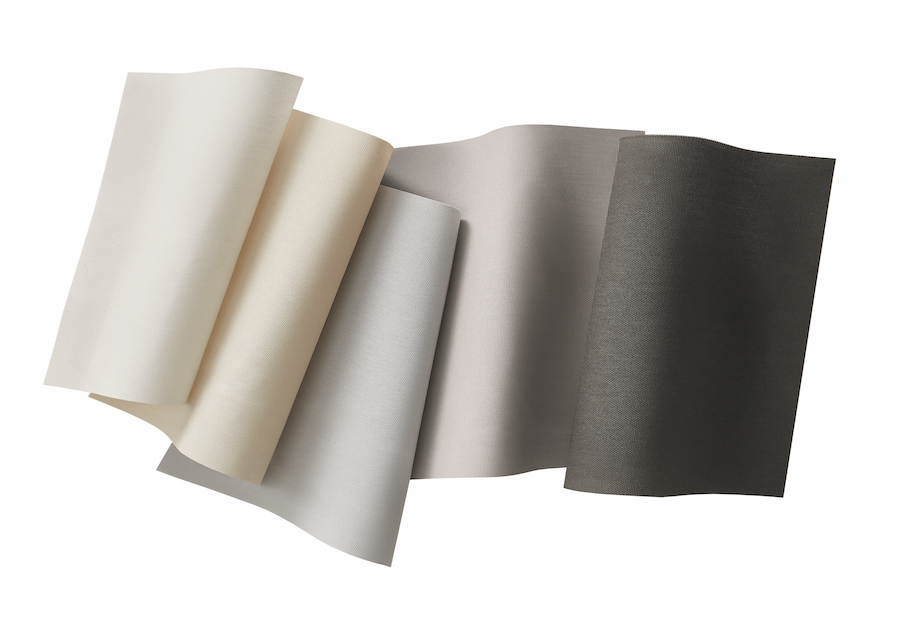 Only available for the Designer Screen Shades collection, these fabrics come in five soft neutrals with an openness factor of 3%. That means that you can enjoy light filtering without having to worry about issues like glare.
Enjoy Your View
Natural lighting is great, but not when it comes at the cost of losing your privacy. So don't compromise, and try our Designer Screen roller shades. Simply pick from a variety of openness, with 5 choices between 1% and 10%. And, with the weave of the fabrics being more or less dense, you can have the perfect light-filtering atmosphere. Just take a look below to see the difference…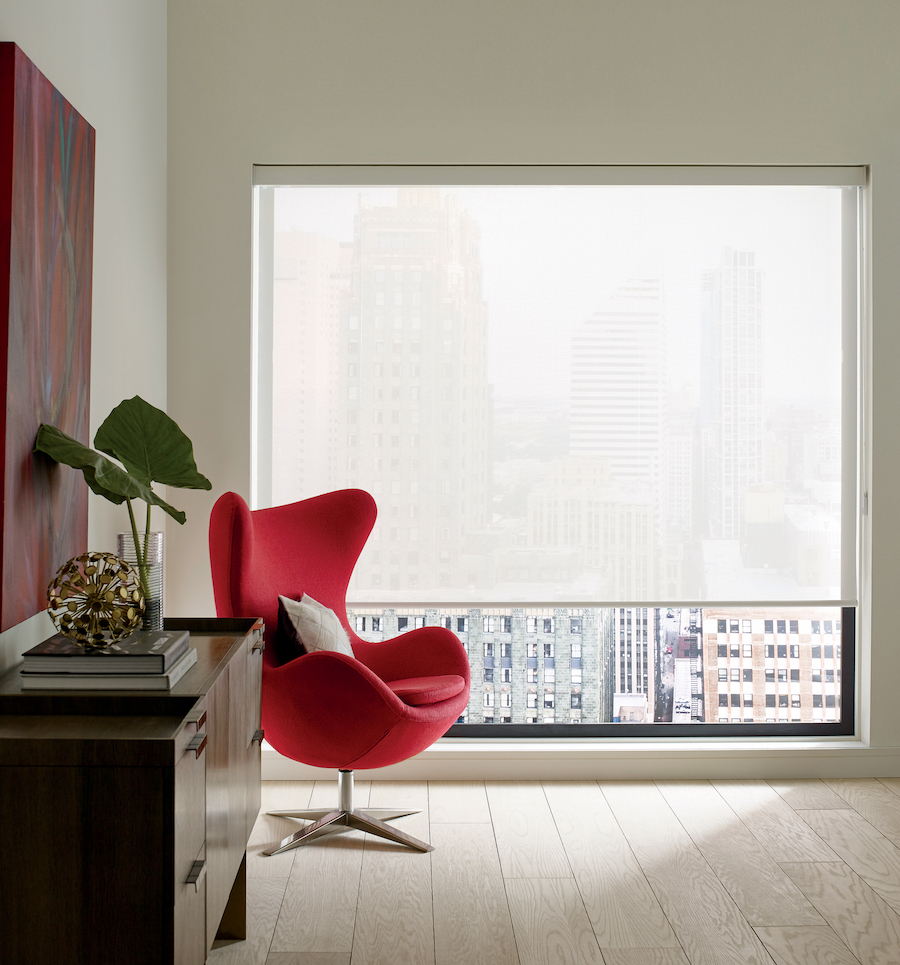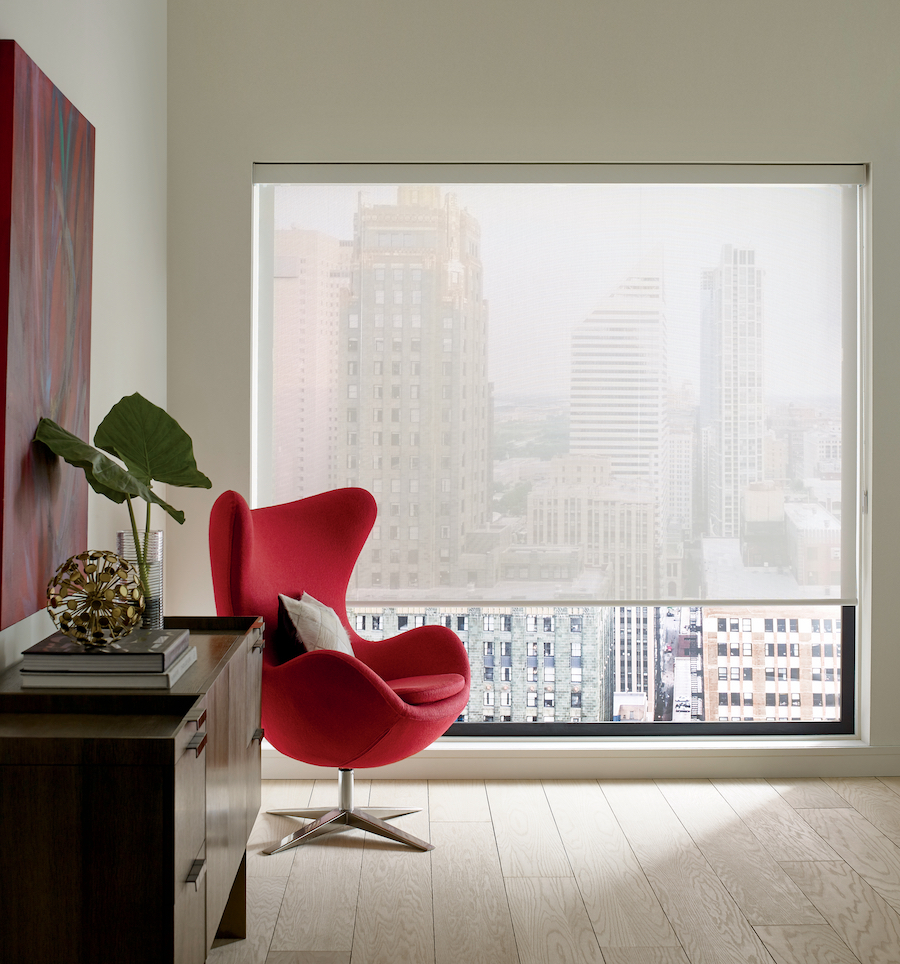 The Best Of Both Worlds
What our clients tend to find the most appealing about roller shades and screen shades is that they offer a simple solution to the issues they're having. Natural light is filtered, and issues like glare and UV rays are reduced. But what about blocking out the light? Well, now you can have a range of function!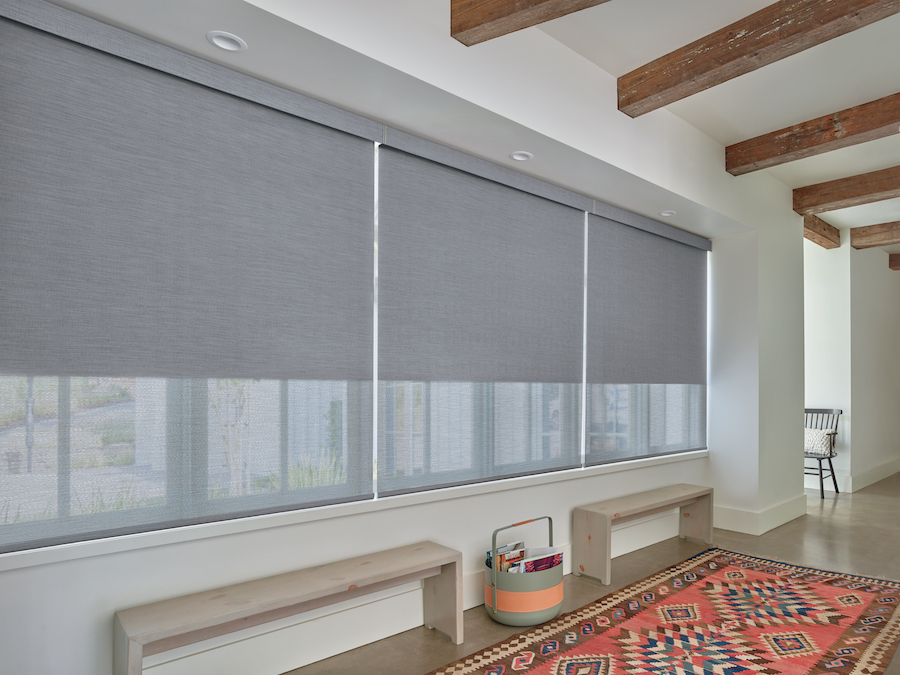 With dual shades, you get the best of both worlds. During the day, simply open both shades up for natural lighting, or drop the front shade down for view-through and filtered light. Then at night, bring the secondary roller shade down to block out distracting light. (The blackout shade also works great to block the intense rays of our Texas sun during the day!)
We're Here To Help!
Whether it's our roller shade fabrics, or any of our other products, we can't wait to show you the elements that will help you create a beautiful home. We're here to help you through every step of the process. Contact our team here at Window Fashions of Texas for a FREE consultation.