With spring quickly approaching in San Antonio, we know it's time to get outside! The warm weather in the daytime and cool evenings are made for enjoyment. Questions about covering doors can be bigger concerns around this time of year. Whether you have sliders, french doors, privacy concerns, or accessibility issues, we have options. Let's dive into the solutions so you can get outside quicker!
What's the best way to make my front door private?
The most frequent question we get is, "How do I make my front door private?" With this being such a common issue for homeowners, we know certain features are paramount. If you have glass windows on the door, or sidelights next to it, you'll want full privacy while preserving style. Thinking about how the shade looks from the exterior and the interior may also be something on your mind.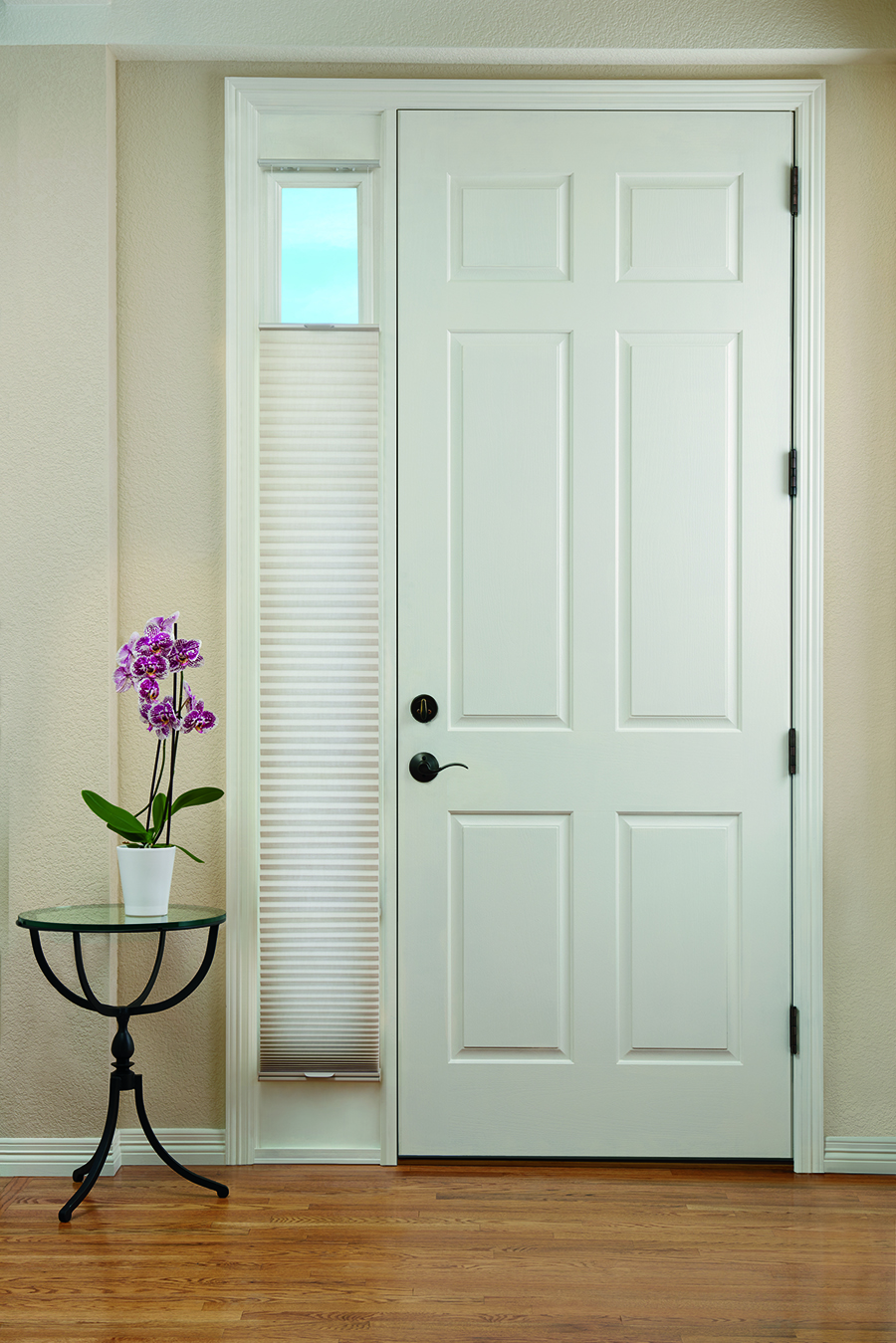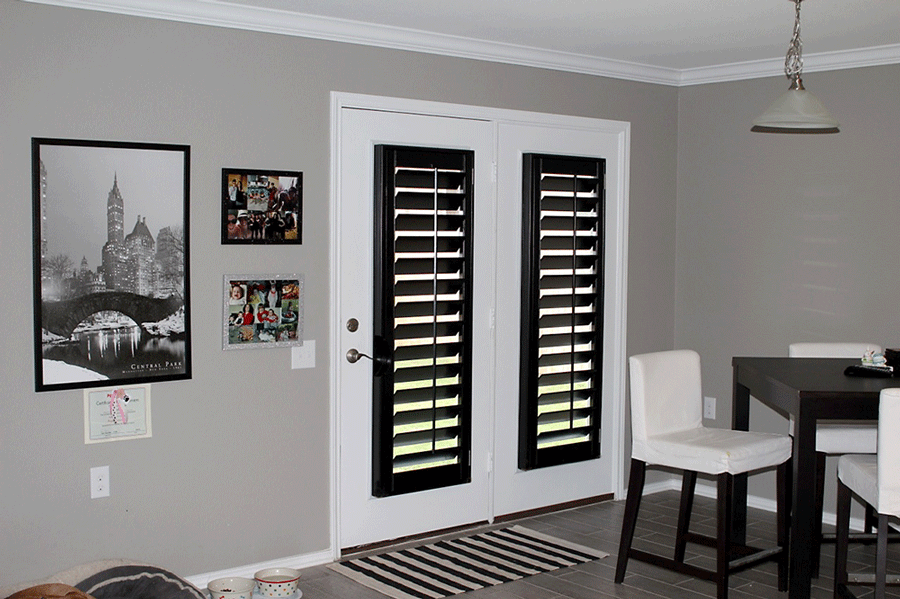 Should I cover my interior french doors?
Interior french doors create character and timeless charm in a home. However, when they lead between interior spaces, used for multiple activities, privacy can be a challenge.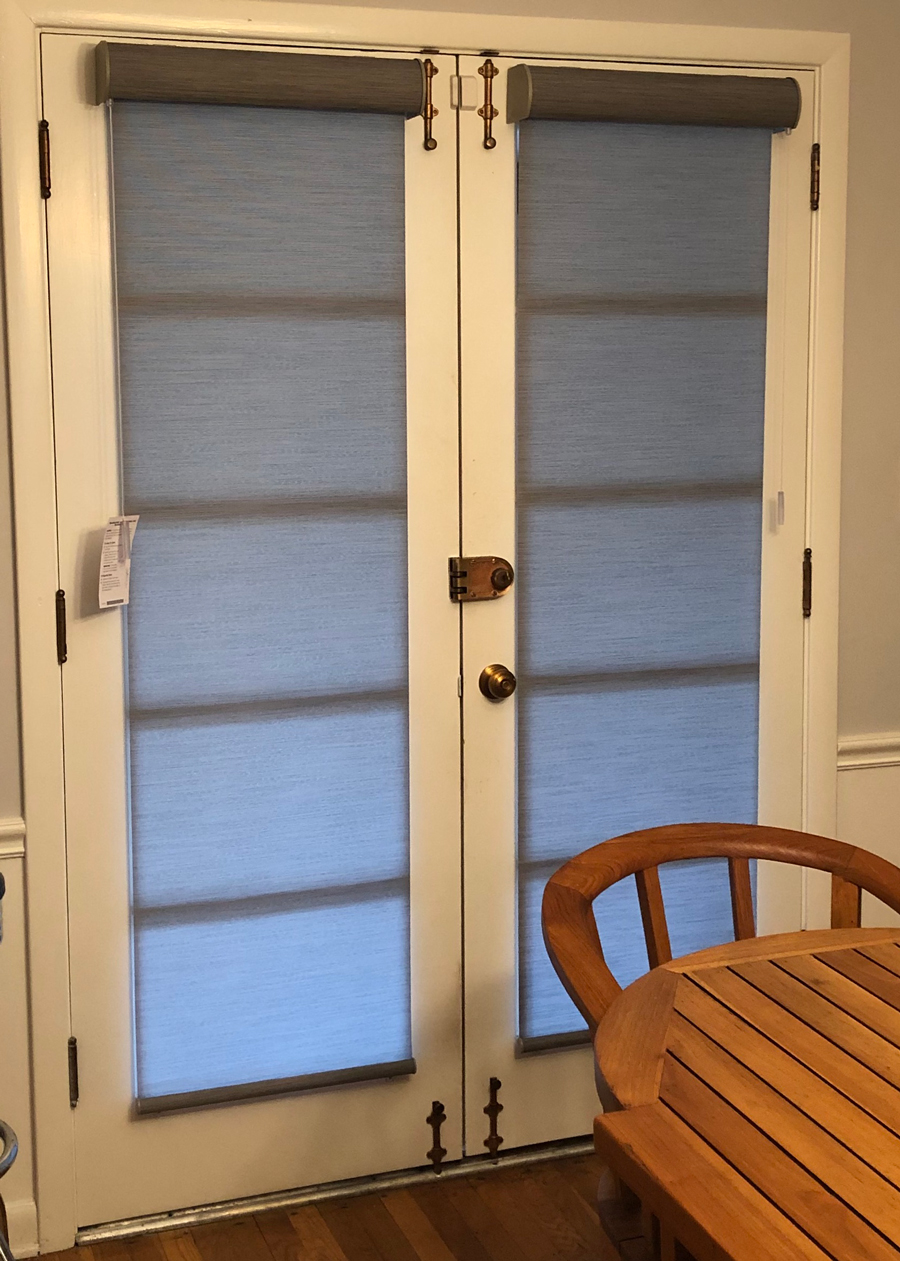 Transitioning from a sleeping space, to a home office, is a snap with the right window shade. Some of the most popular options for covering any french doors are roman shades and sleek roller shades. These provide easy up and down movement for even your most hectic days. But, almost all of our window treatments will look amazing and offer you the privacy you need. Shutters offer beauty and timeless style on these all-time favorite doors.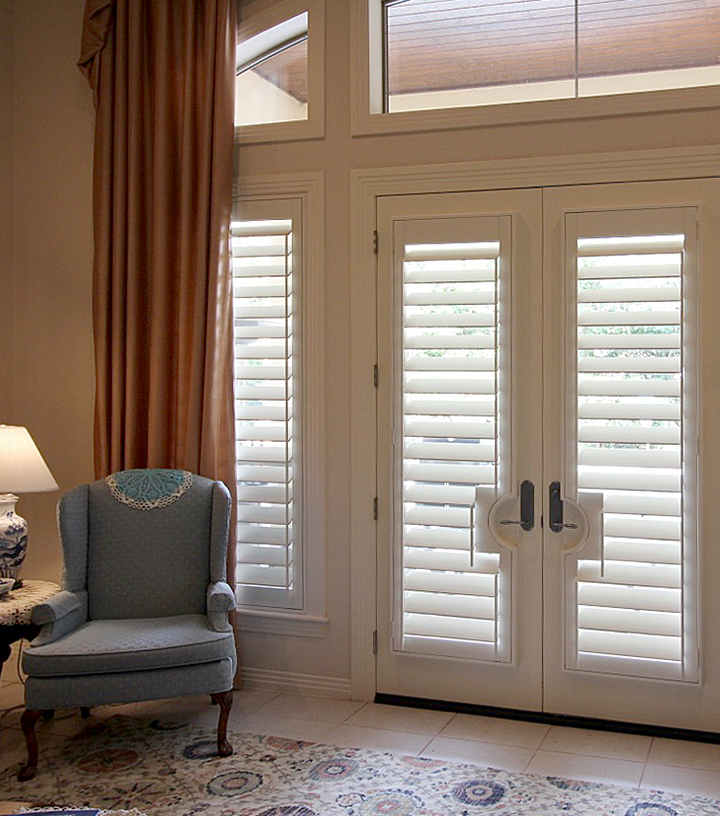 What should I use to cover my sliding glass doors?
When covering sliders, you have options. Deciding between horizontal and vertical window coverings, consider how you'll utilize the features. It's really up to your preferred usage. Vertical shades will move with the slider in a similar way, so that the coverings move seamlessly with the door.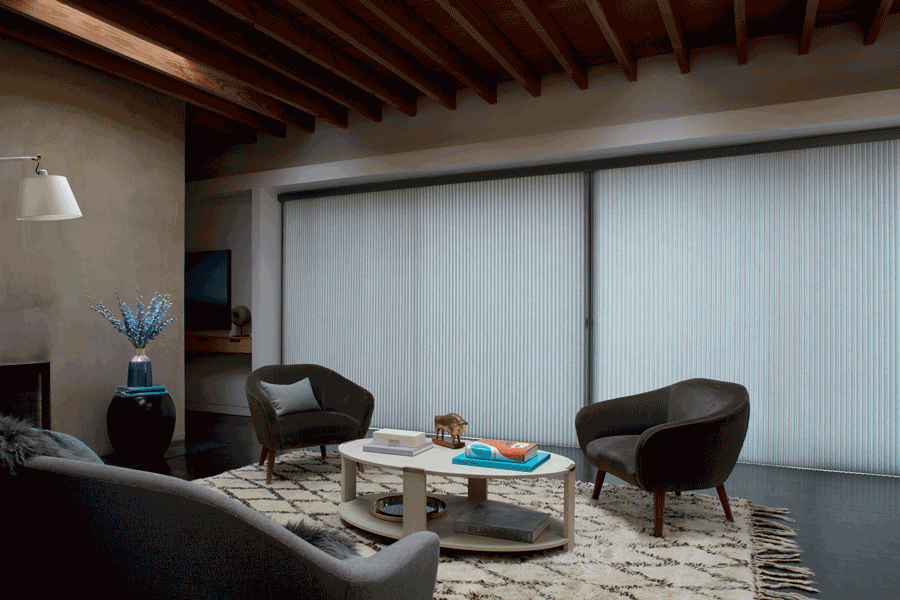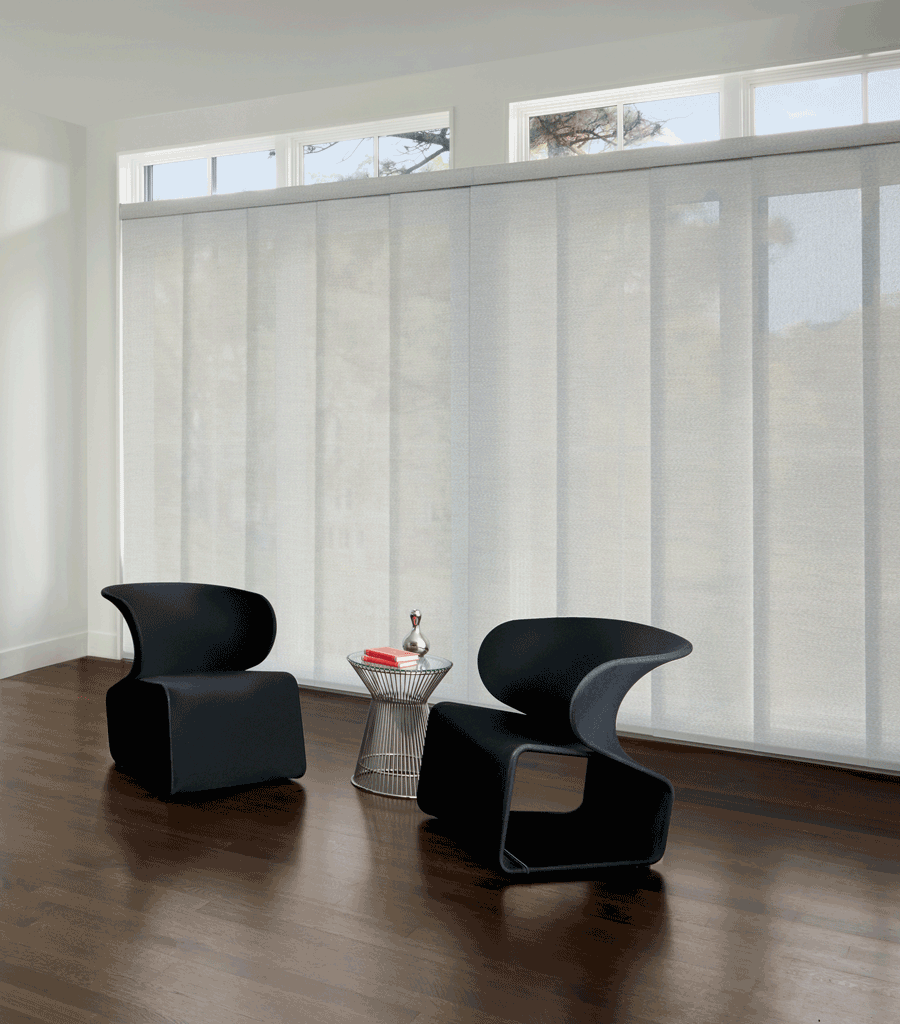 Sometimes, you may only use one door, in which case a horizontal shade can be a great option. You get total control of light filtering and ultimate privacy. One shade moves open for door usage as the other stays in place, but you can still adjust both shades for full lighting whenever you need it.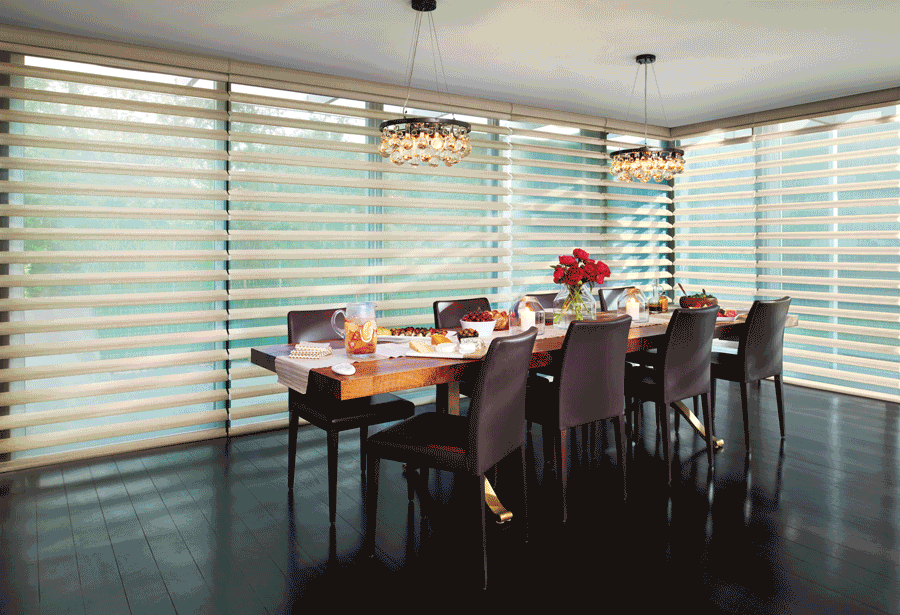 Going fully motorized is a popular option for families when easy adjustment is a must-have feature. With a simple voice command the full expanse of shadings opens for the fastest access to beautiful weather.
How do I cover an "almost all" glass door?
If the entire door is made of glass you may be wondering what coverage options you have. The great news is that you can get beautiful view and still have the light control you're looking for. Not only that, but energy efficient shades can help with temperature control right at the glass so you never have to worry about the thermostat.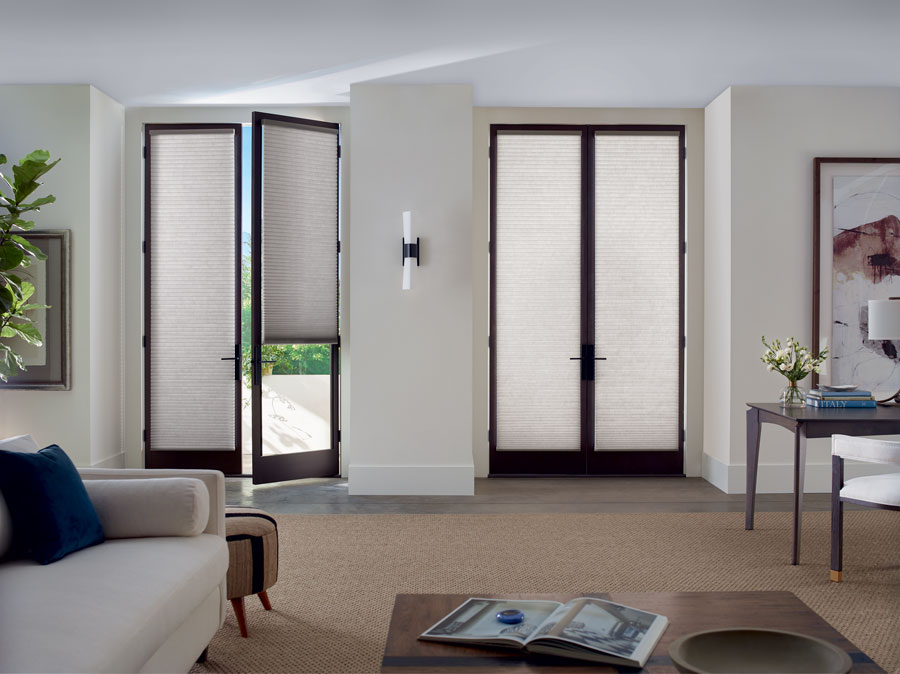 One of our favorite solutions for glass doors is TrackGlide. This system utilizes a very narrow track that adheres, drill-free, to the edge of the glass door frame. With the track option, you get full coverage with the shade and hassle-free movement from adjustments up and down.
What are the best coverings to put on doors?
With so many swirling questions about covering doors, you need answers. However, one of the challenges in doing that, is deciding on what you actually want. Ever thought about working with a window covering expert? It's the best way to get the result you want amid the myriad of options available. Coordinate with your aesthetic, get the features you want, and ask all the questions you have. If you are trying to get a feel for the top considerations when choosing window coverings, here are some tips to guide you…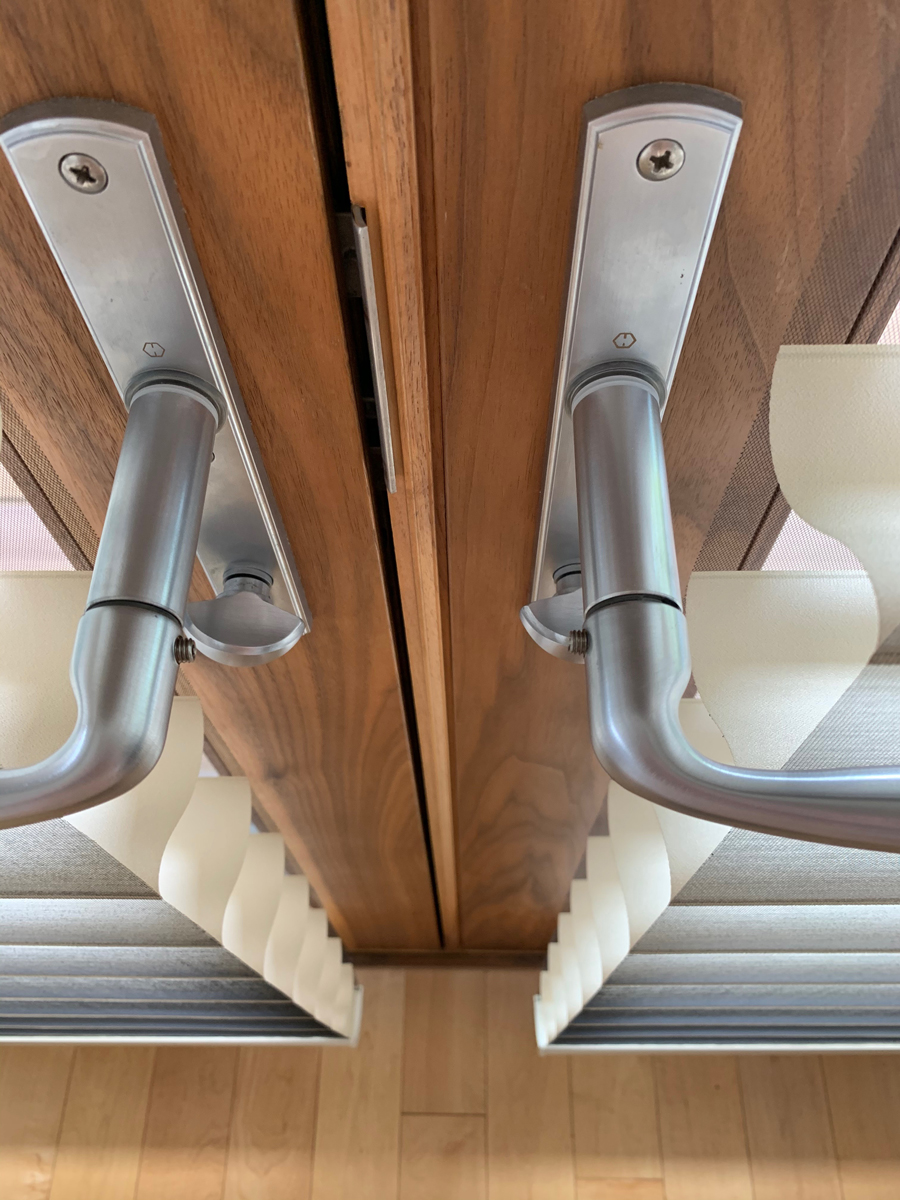 * Will the door knob or handle still be accessible with the window treatments you choose?
* How will the window coverings attach to the door?
* Will you still be able to open the door completely for easy access?
* How will you coordinate existing window coverings in the space?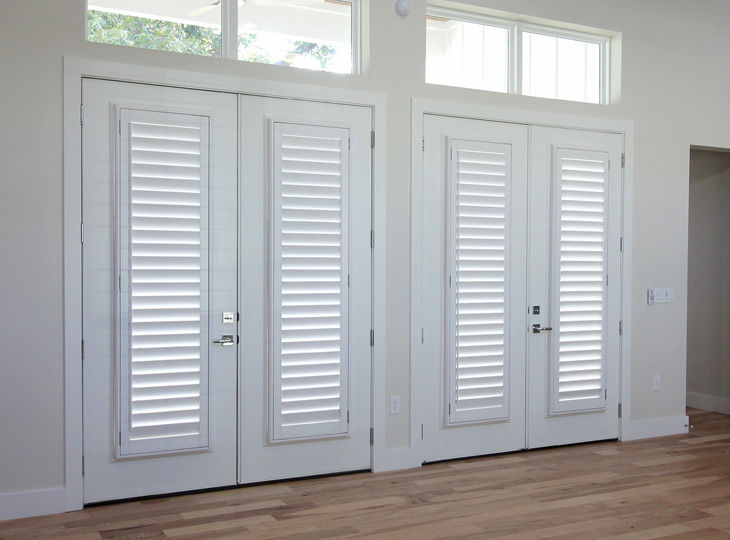 Still Pondering Some Questions about Covering Doors?
With glass doors, we know that there can be a lot of questions that arise. That's why working with a window covering specialist hands-on can give you the final outcome you need. Choosing solutions, features, and styles that solve your challenges can be a lot. Having someone there to help can make the process pain-free and leave you feeling secure in your choices. The results you need are right around the corner! Get in touch with us for a FREE consultation to get started.