Layering Drapery for the Perfect Atmosphere
March 23, 2022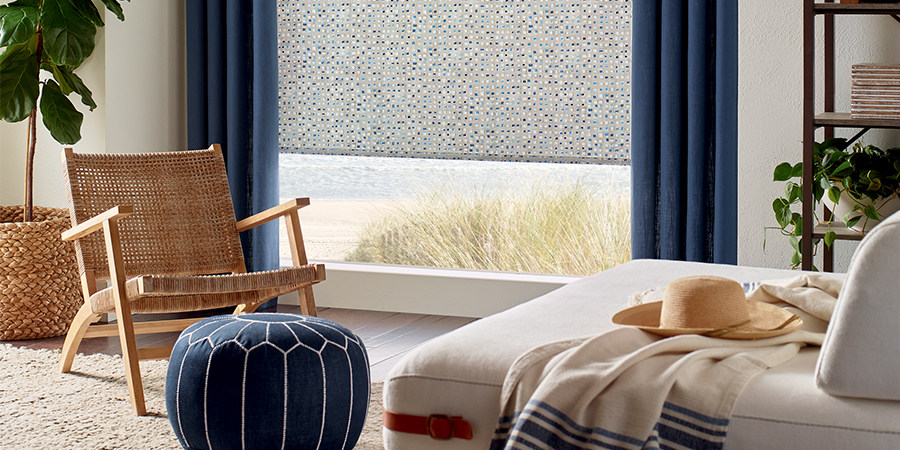 Does this time of year have you thinking about a home refresh? Cooler mornings give way to sunny afternoons, and as the light changes throughout our homes, and across the day, it's got us thinking about style & function all rolled into one! Layering drapery with other window treatments is a great way to create the ideal atmosphere–one that adds upscale style and increases the comfort…
The Power of Layers
Layering is not a new trend. It adds visual interest to a space, for dimension and character. Layers can add that extra special accent that personalizes a room. Much like your wardrobe, layers offer you a chance to put your own spin on the design, with colors, prints and fabric choices.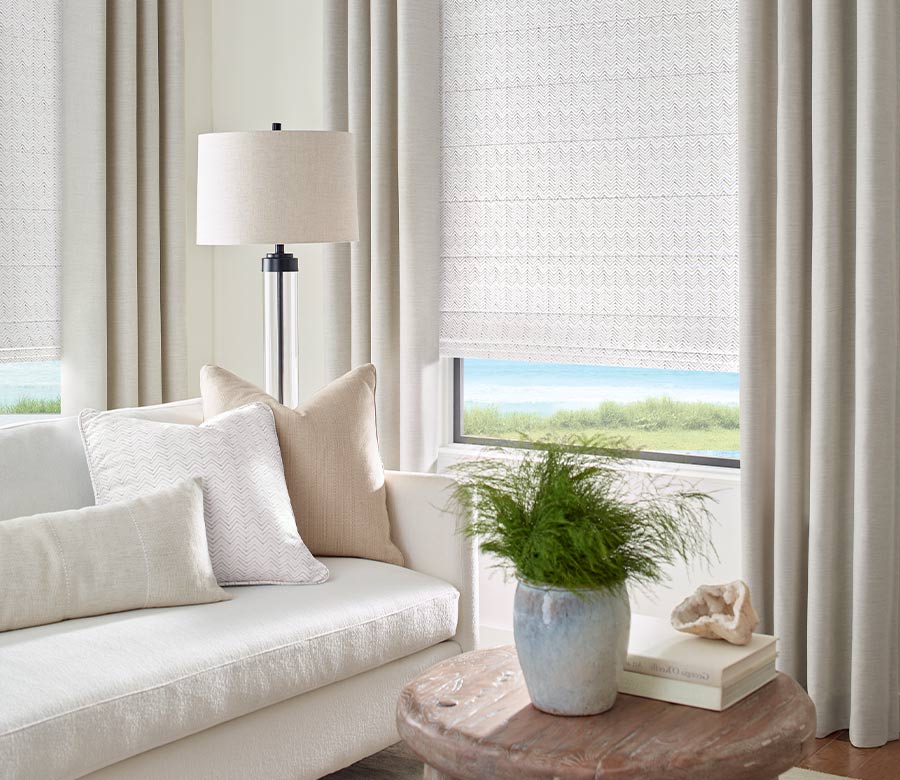 But, also like that layering of wardrobe pieces, layering drapery can bring comfort–and options. Adjustments will meet the needs of comfort, all while looking amazing.
The Personalization of Fabrics
Patterns and prints on fabric give it just that little extra–when you want to make a space your own. They add accents of color and tell the story of the design of the room. When choosing patterns, if you're layering drapery with other window coverings, remember that a lot can go a long way. Use patterned fabrics on the drapery, pairing with solids on the shades.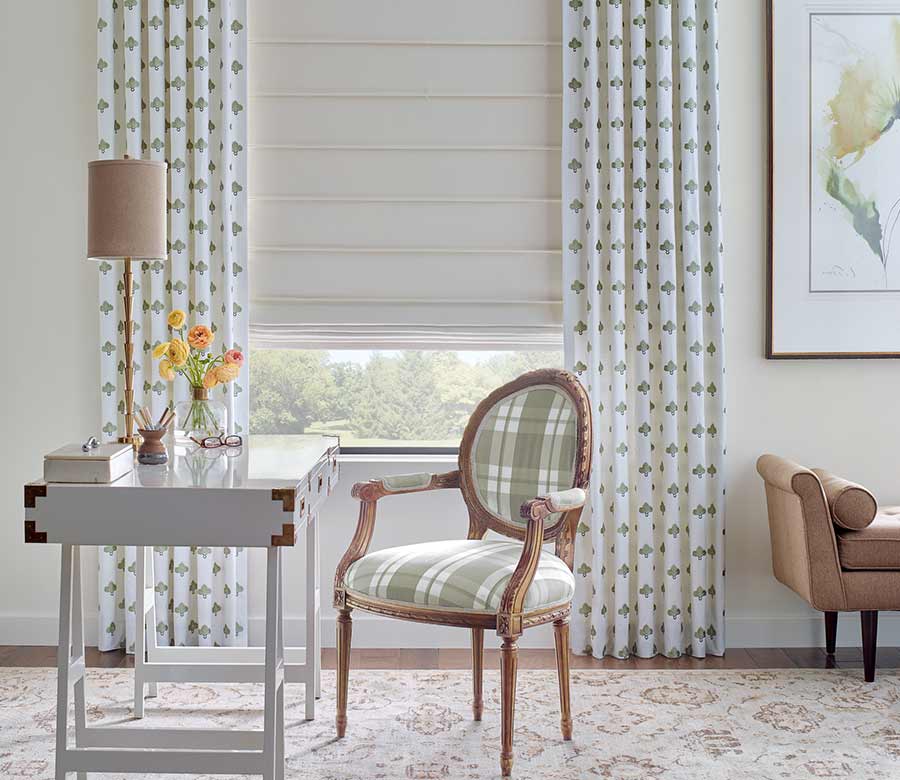 Or, make a different statement with a patterned shade, complemented by solid drapery side panels for a beautiful finish.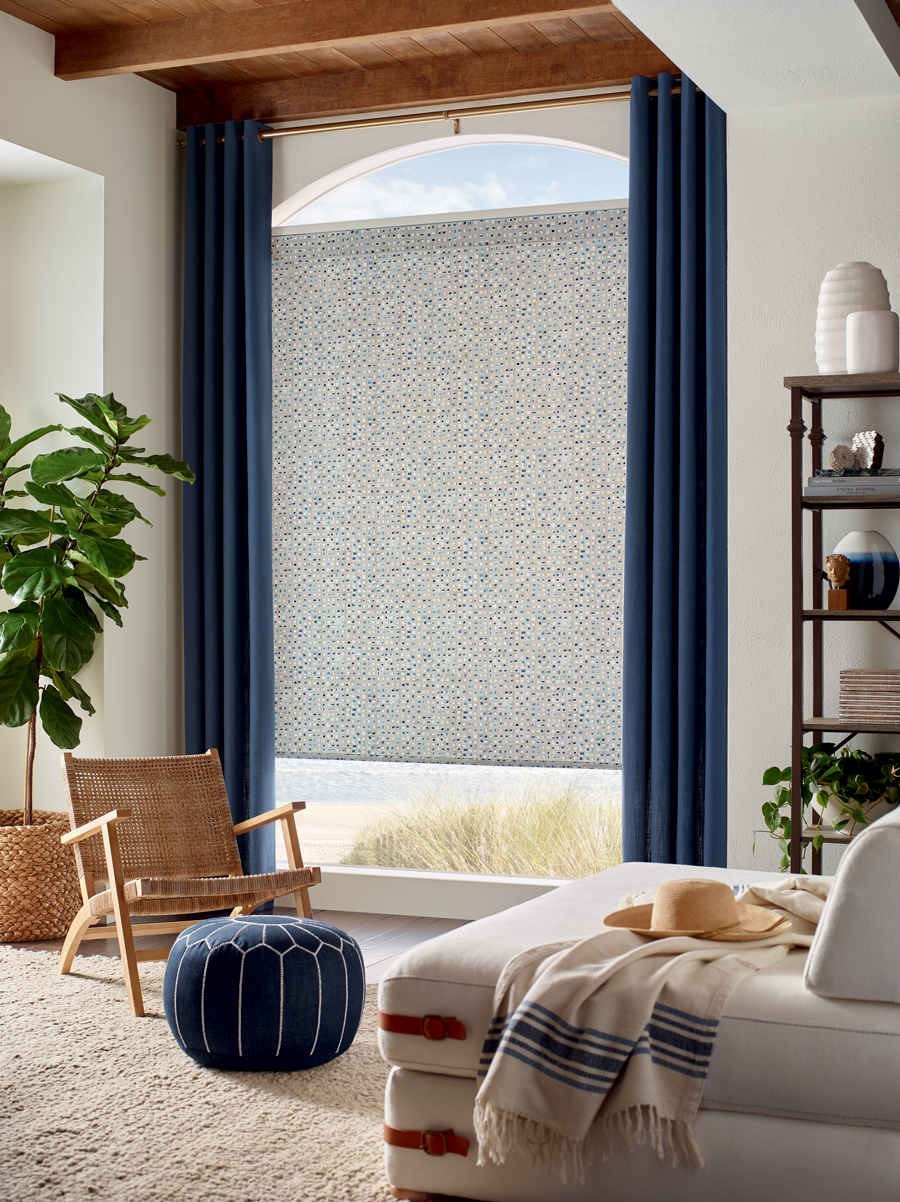 Hardware Accents
Back to that wardrobe–what's the perfect outfit without the right accessories? Sometimes referred to as the "jewelry" of the window, the drapery hardware can speak volumes of style. From the contemporary finishes, of matte black or gold, to the classic choices of brushed nickel or oil-rubbed bronze, the ideal look with form, coordinating with the entire space.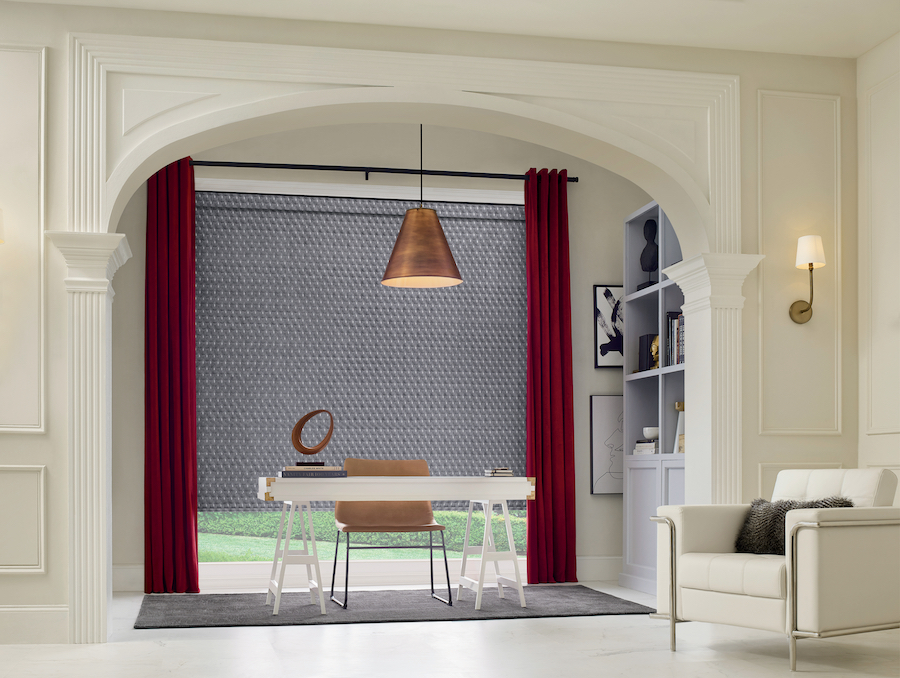 Keep in mind–the higher the better. When drapery rods are installed, close to the ceiling is the current preference, as it heightens the look of your home, adding to the appeal.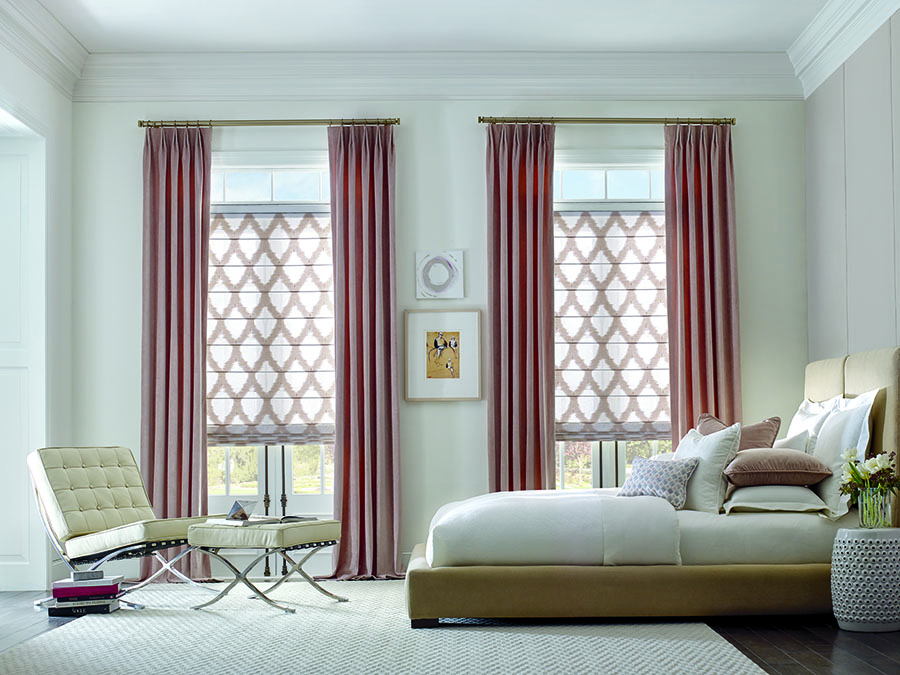 Style & Comfort for EVERY Room
Each and every room within your home has its own purpose. Because of this, layering drapery is a powerful statement–not just for style, but for comfort. The shades, blinds or shutters are chosen to deliver solutions for any window issues you may have, such as privacy, light control or energy efficiency. No doubt, they look amazing on top of providing the right comfort. By adding draperies, you frame the look of the window with style and–in some cases–continue those solutions.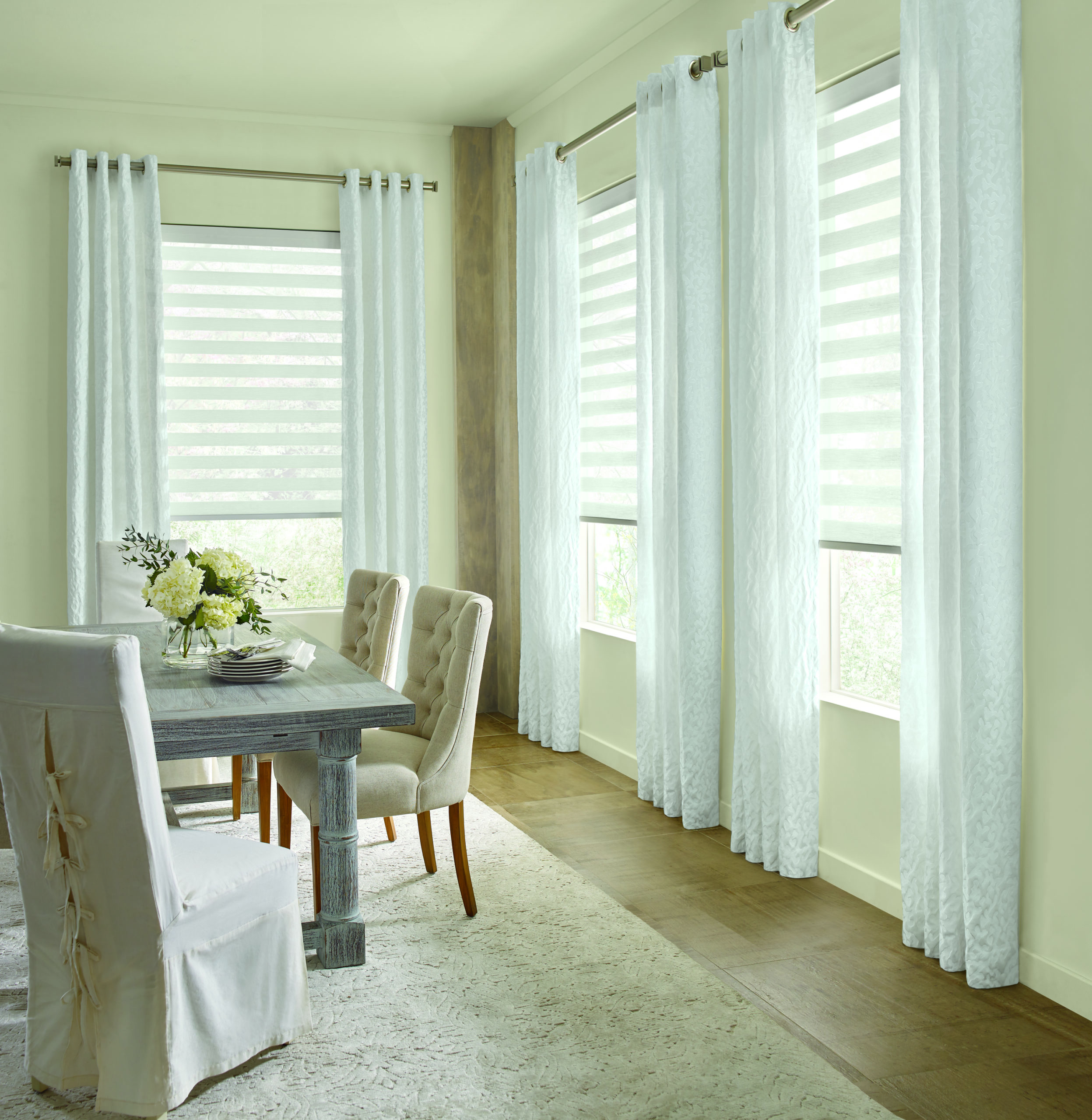 In your dining room, you may want a shade that adjusts for a variety of light control and privacy. The side panels can close if necessary, but in general, they add elegance and charm. But, in the bedroom? You may have room darkening shades AND also use the draperies to keep slivers of light out. It's all about making each room what you need it to be.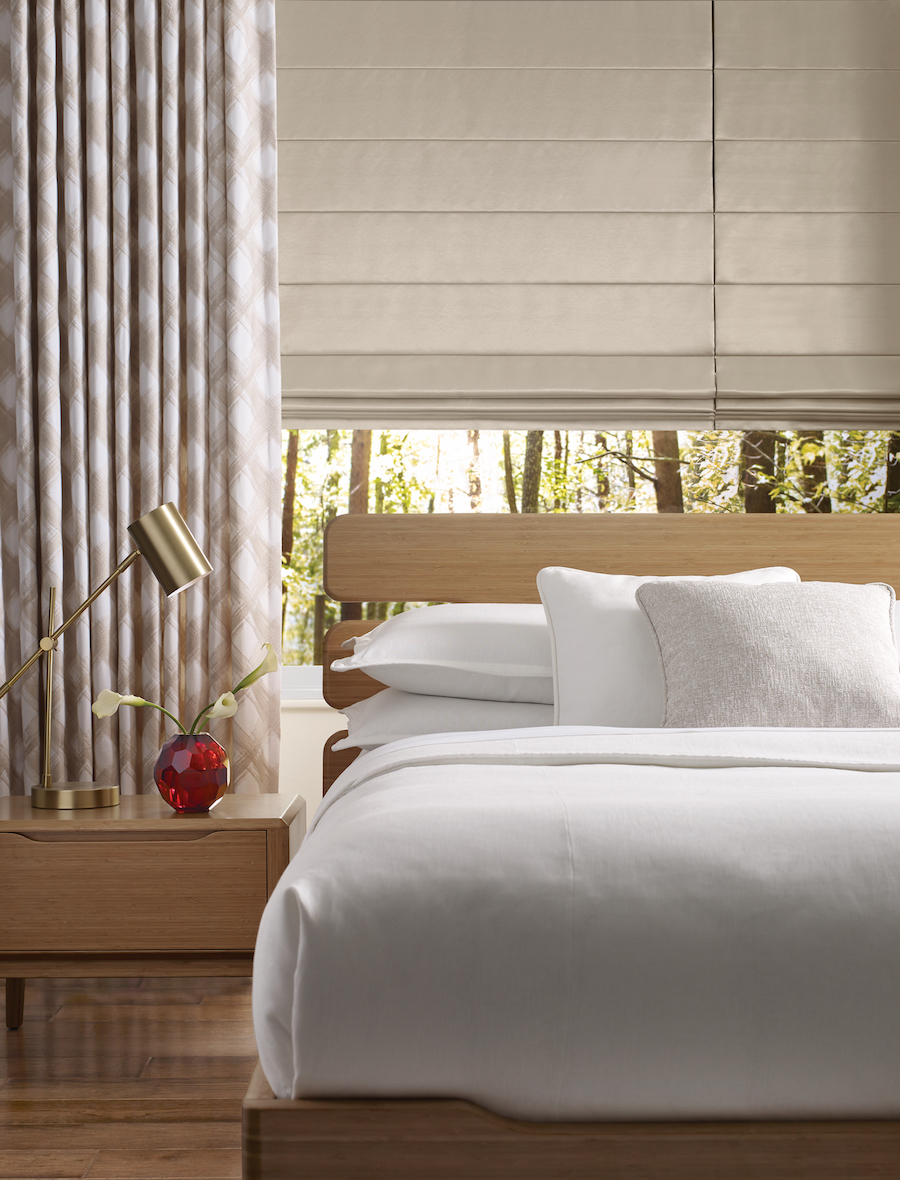 Explore "Smart" Options
With so many smart home choices, we have convenience like never before. Automated window treatments are no different. Enjoy the ease of remote control blinds, or the simplicity of voice control with Alexa or Google home. Privacy, light control, energy savings…the list goes on. And, it's all at your fingertips–or at your beck & call–with Hunter Douglas PowerView. When it comes to layering drapery, remember that automatic adjustments mean no more fussing with manual changes–keeping everything looking immaculate for a long, long time.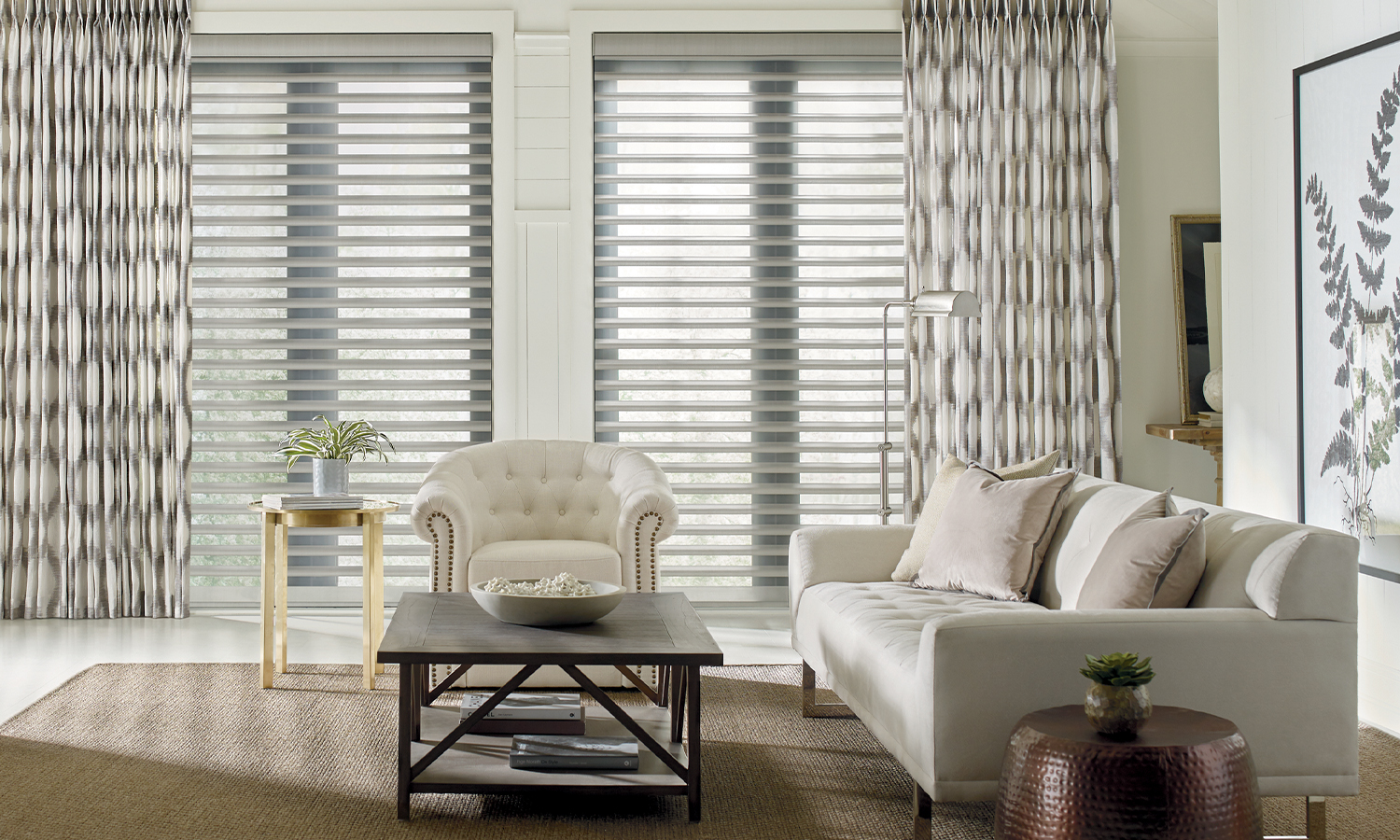 Interested in Layering Drapery?
If the idea of layering drapery is on your to-do list, let's get started! Now is the perfect time to refresh your home. Whether you have the window coverings already that you'd love to add panels to, or if you want to start all over again, our team is here to help. Get in touch with Window Fashions of Texas for your FREE consultation today!