Being in nature brings us peace and tranquility, so it's no surprise that many people look to incorporate natural elements throughout their homes. Nature inspired home decor is not only trendy, but it's also a great way to make your home feel relaxed and welcoming. Wondering how to get started?
Go Green
Being a "plant parent" is all the rage on Instagram right now, and for good reason. You can easily, and affordably, place plants around your home to bring nature indoors. Whether you opt for real or faux, plants provide beautiful green accents and work well with every design style.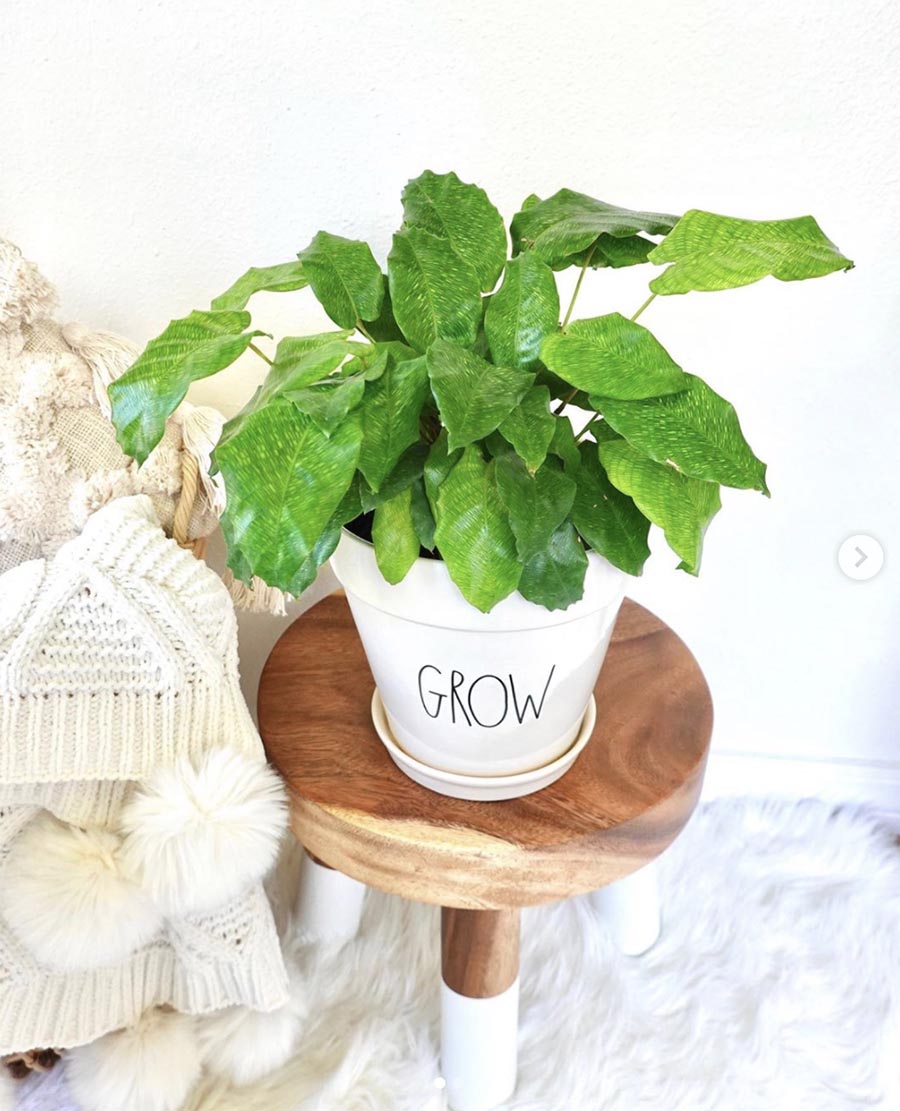 The #plantparents of the Instagram world are continually showcasing their precious greenery, with advice, tips and stories. And, we are here for it! This potted beauty, from @plantsbybing is a perfect example of how plants are making a great home decor accessory when it comes to styling your spaces.
Wood Elements
Like plants, wood is easy to incorporate throughout your home. Looking for a new coffee or dining table? Opt for one on with a natural wood grain. Updating your fireplace? Add a solid wood mantle. You can also include wooden accents throughout, which will complement your new plants and create an indoor oasis.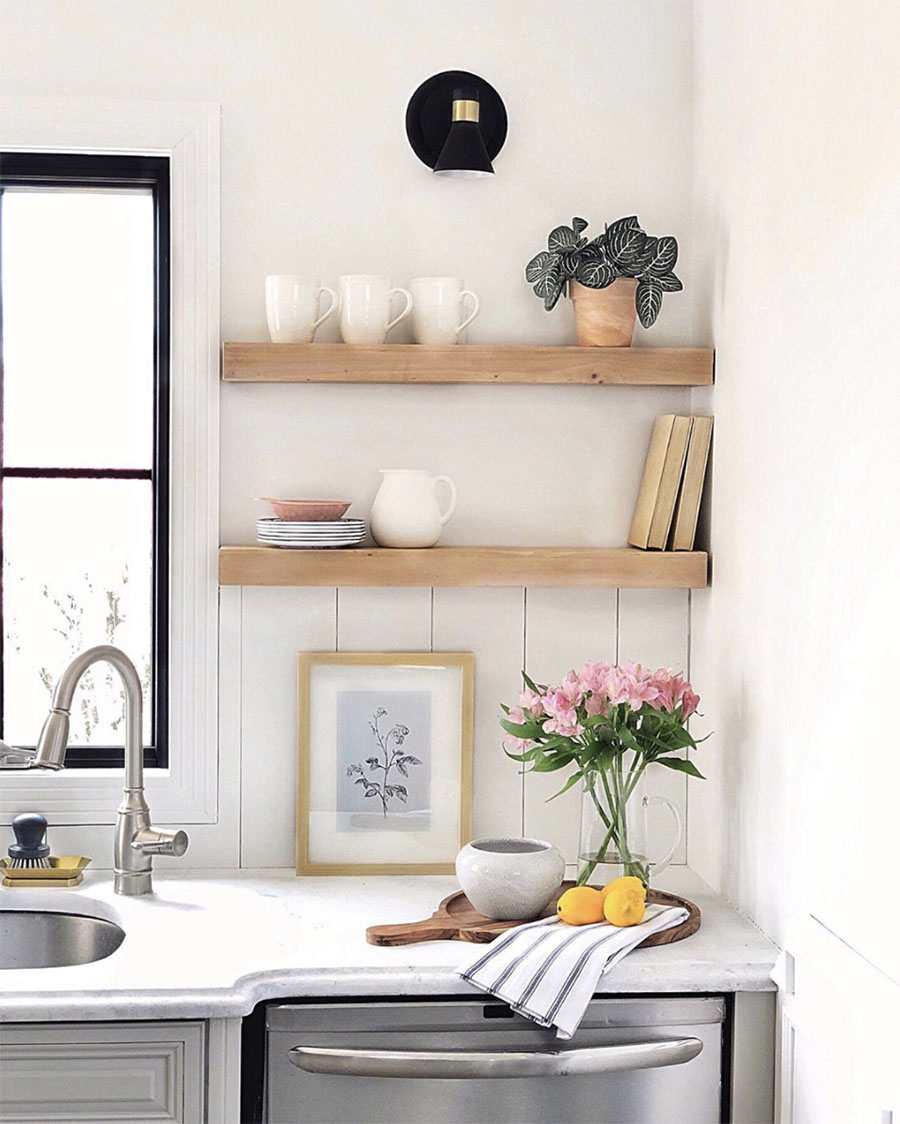 Elizabeth Clemens from @elizabethclemens.designs on Instagram features open wood shelving in her kitchen, which adds a touch of natural beauty to this space.
Nature Inspired Artwork
Artwork depicting nature helps bring the outdoors in. Whether you prefer landscapes, flowers, or water images, or even art created with natural elements, placing these pieces around your home not only provides visual interest, but is also sure to help you feel that sense of tranquility.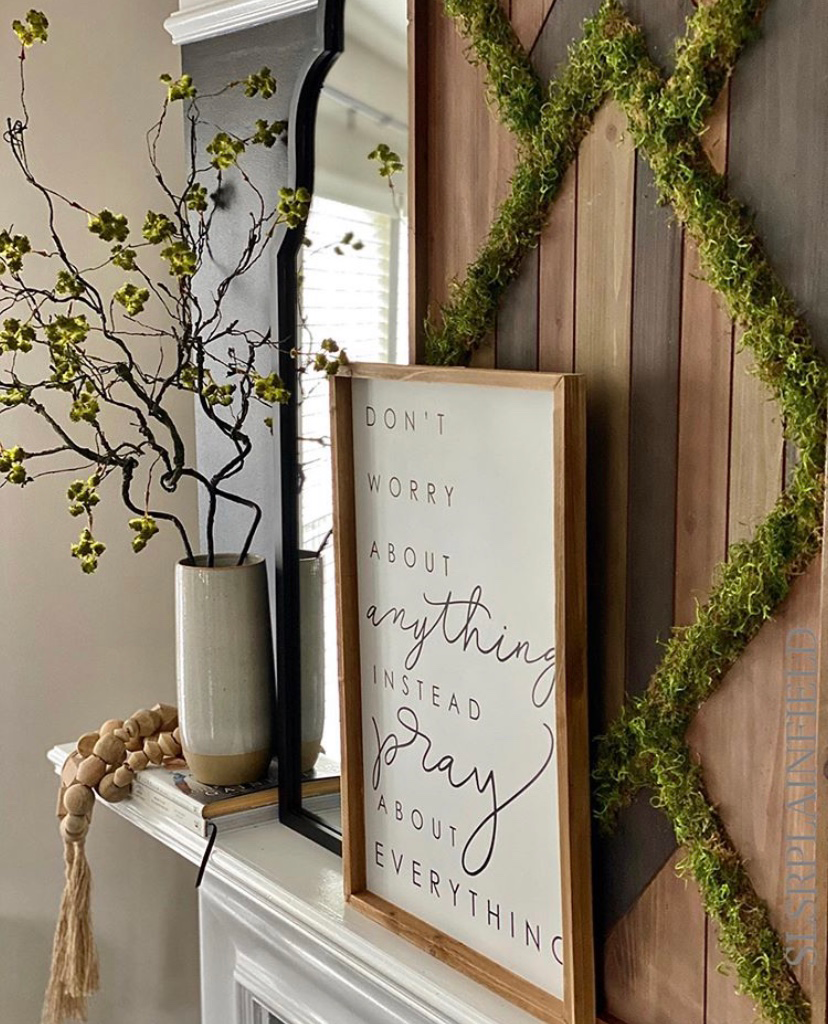 With an eye for design, and a curiosity for using natural elements in an artistic way, this wooden moss art was created. Friends, Jen & Rocio run Spacelift, for home staging and styling, sharing their work on Instagram's @slsrplainfield page. With leftover materials and natural moss, this piece offers a contemporary look with an organic feel.
Enhance Your View
Your front yard and backyard provide you with beautiful views of nature. That's why choosing the right window coverings is important. Silhouette shades from Hunter Douglas are sheer, so you can see through them, but they prevent glaring and direct sunlight from the Texas sun. The inside of your home is protected from UV rays, and the outside views are easily accessible.
Does your San Antonio home need a nature inspired refresh? We' d love to help! With woven fabrics, wooden elements and operating systems designed to showcase your view, our team can design a look you'll love. Contact our team at Window Fashions of Texas to get started.