Each year more and more homeowners are adding technology throughout their homes in different ways. As of 2022, we're seeing 1 in 4 window coverings with power. Have you had your eye on motorized blinds or smart shades? They are increasingly popular, and with the convenience unmatched by any other treatments, we completely understand why!
Many Names, Same Great Concept
Motorized blinds or smart shades are just two of the terms that are frequently heard when referring to window treatments that move. The names don't matter as much as their functionality! Our team of experts can help you best understand exactly what each type will do and which will best meet your needs.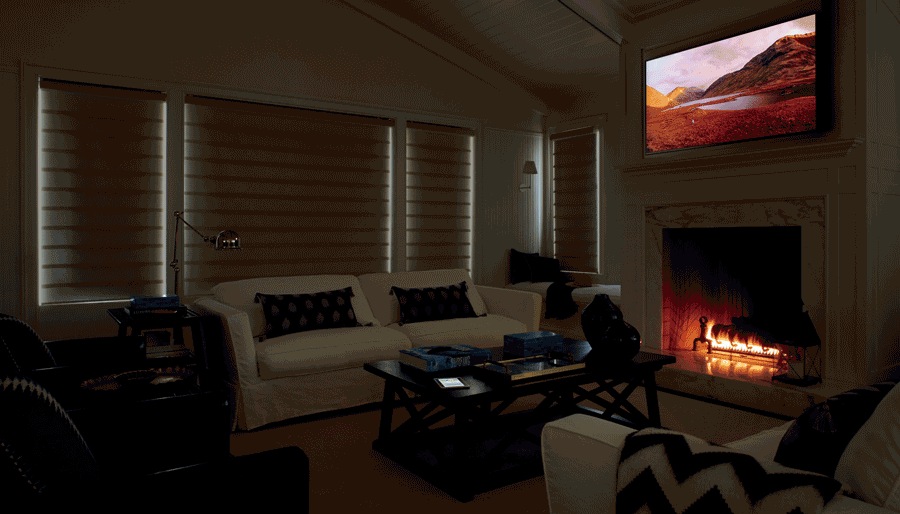 Comparing the Differences: Motorized Blinds or Smart Shades
Motorization refers to those treatments that adjust via a motor. When you have to trigger the adjustments with the tap of a button, nudge of a wand, or voice command, those are all considered motorized treatments.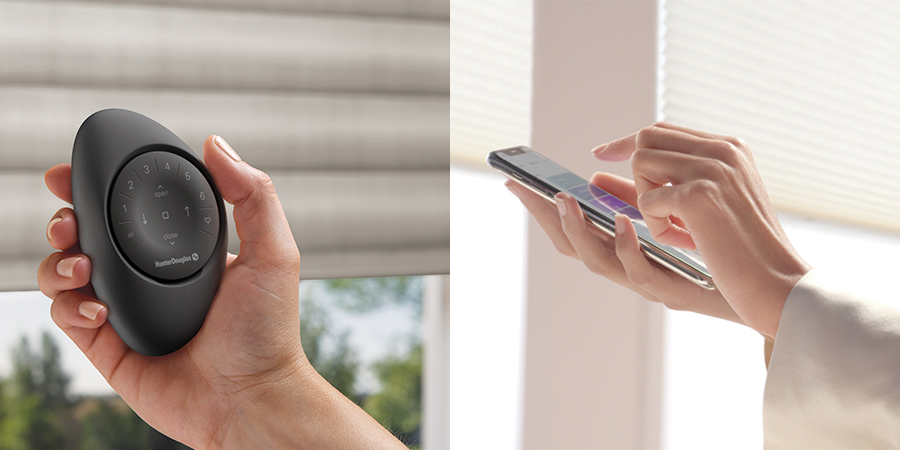 The automation aspect is one step further than motorization. It matches those features and takes it to the next level. You can still personally adjust the treatments whenever you'd like with a click, or you can program them to work with your schedule. 
Let Your Windows Decide
The first step we recommend when choosing between the two, is looking at your windows, and your desires for their functionality. Take a step back and look at all of your windows. What are your current treatments lacking? Can your day be made easier by adding in motorized blinds or smart shades?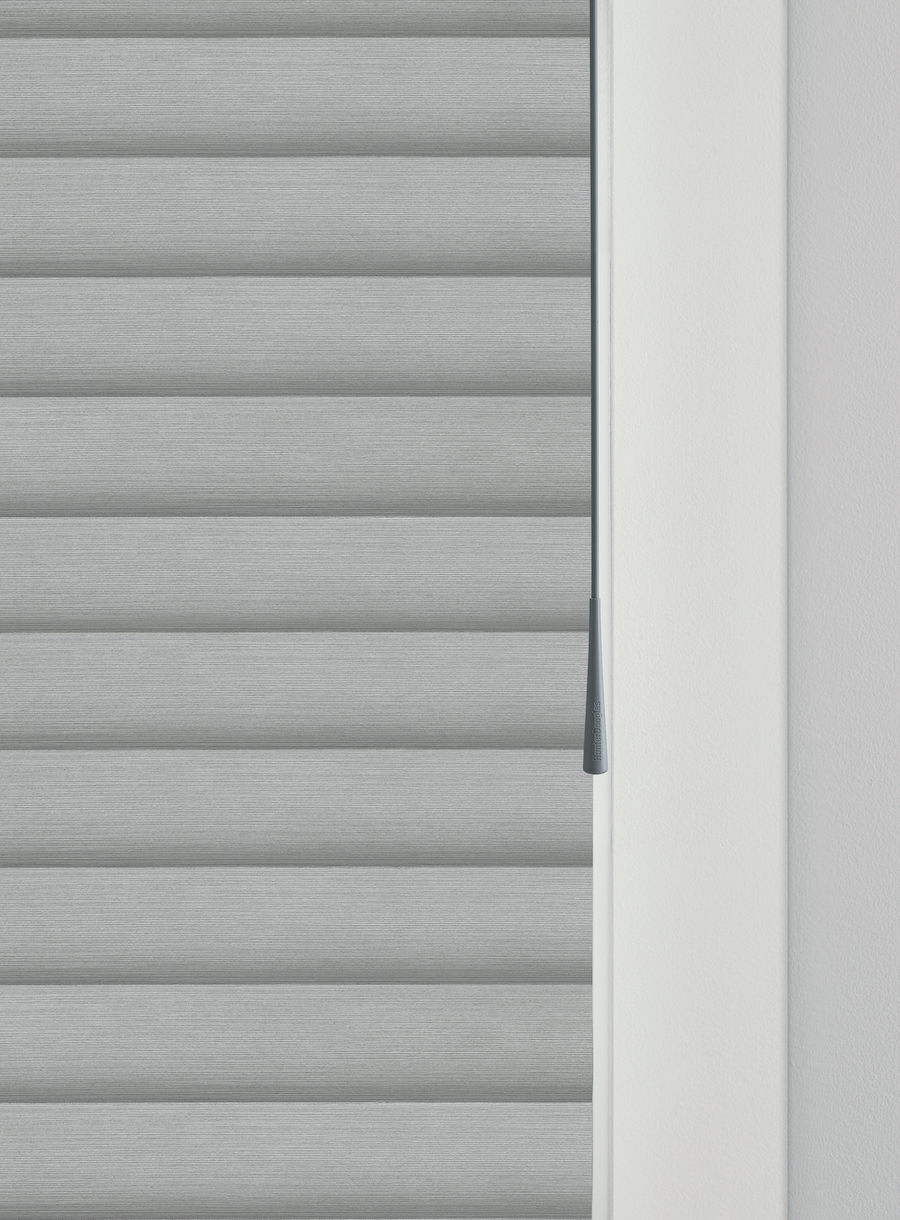 For those new to the world of motorized window treatments, the SoftTouch system can be a great place to start. These shades feature a motor in the headrail that is triggered to make adjustments with the included wand that hangs alongside the window. This makes adjustments much quicker, and can simplify those windows that are a bit trickier to reach. This is a terrific, budget-friendly way to dive into motorized window coverings.
PowerView is what we consider the next step up from there. You can use a remote control or download the PowerView app to your smartphone or tablet. Control can happen at the touch of a button to one window or multiple without getting up from the couch.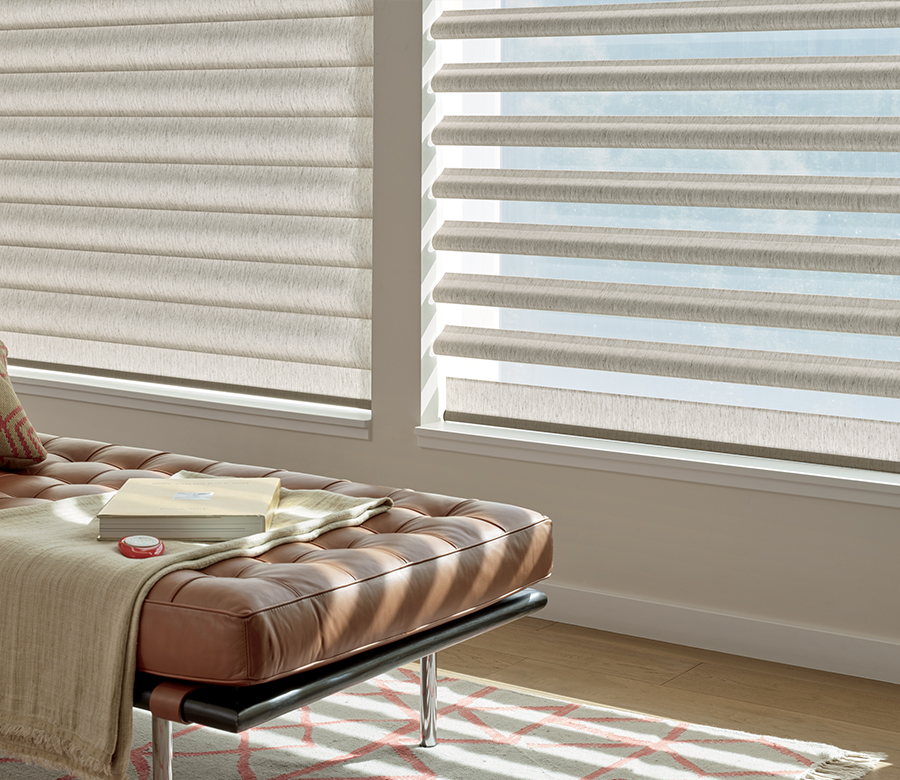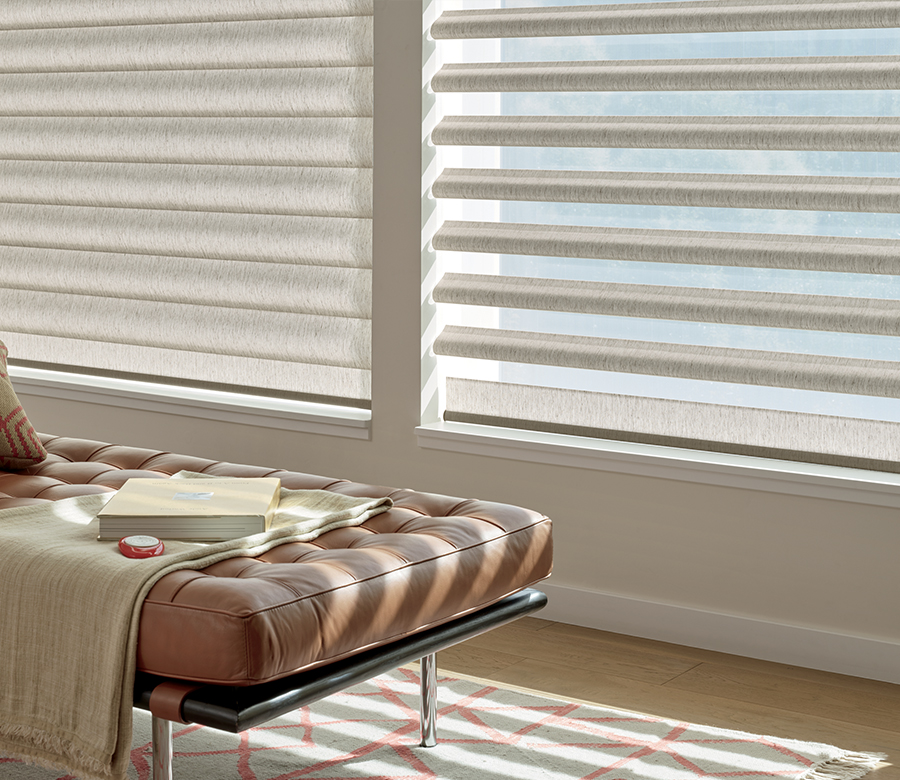 Taking things up a notch, the ultimate in control allows you to integrate your smart shades with your other smart devices. Going with the automated options allow you a few more benefits, some of our favorites being:
Connect smart shades to your smart home system

Schedule your treatments to adjust to fit the schedule of the day

Program your favorite settings to ensure you always have your ideal atmosphere

Use voice commands to activate the opening, closing & adjusting of your shades
Ask Our Experts!
Motorization and automation takes already great window treatments and adds extra convenience and functionality to simplify and streamline your home. Our team of experts here at Window Fashions of Texas is here for you from day one of research all the way through the installation process. Contact us today by calling or stopping by our showroom to get started with your FREE in-home consultation.