Do you love the beauty of natural wood? Through the years, the look of natural wood remains high on the style charts. With the current trend of bringing organic elements into home design, we're seeing more hand-scraped hardwood floors, rustic accents and cabinetry, along with stained doors and trim. And let's not forget plantation shutters. If you're looking for gorgeous wood shutters to match your home decor, you have to see our Knotty Alder Shutters.
The Perfect Look
Highlighting the natural features of wood–like knots, holes, whorls, and grains–Knotty Alder Shutters are the epitome nature's beauty for your home. They are custom crafted to fit your windows and can even be made to outfit specialty shapes. These exclusive wood shutters can also be custom stained to match other wood elements in your decor.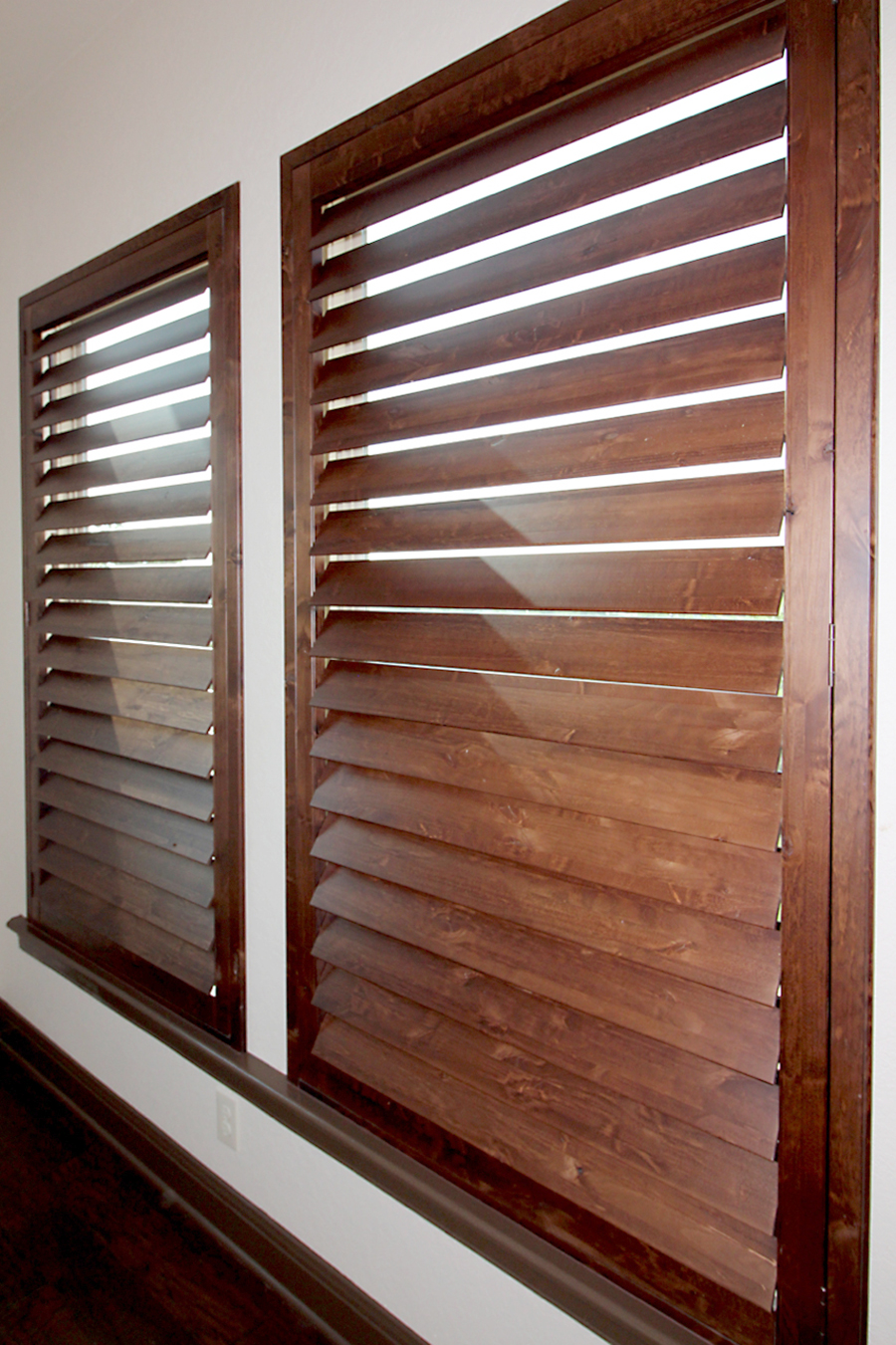 The Amazing Benefits
Along with beauty and style, natural wood shutters bring a whole host of amazing benefits to both your home and your life. First and foremost, they put you in control of entering light. Adjustable louvers allow you to regulate the amount and direction of light coming into your spaces. This also means you can protect your furnishings from harmful UV rays and have options for privacy. Plus, their custom fit increases energy efficiency by safeguarding your home from heat and chill.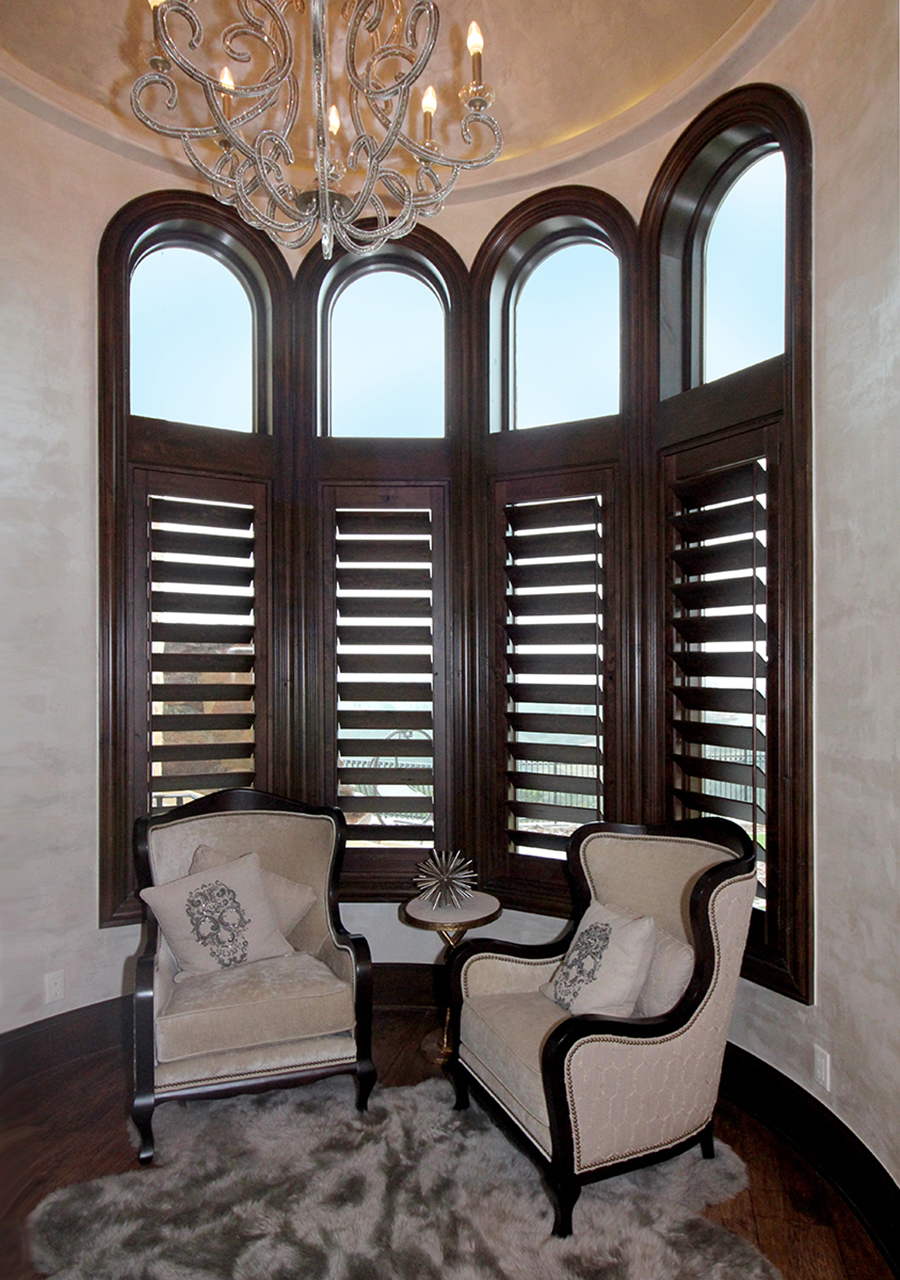 The Incredible Difference
If you're wondering what difference Knotty Alder Shutters really make, just take a look…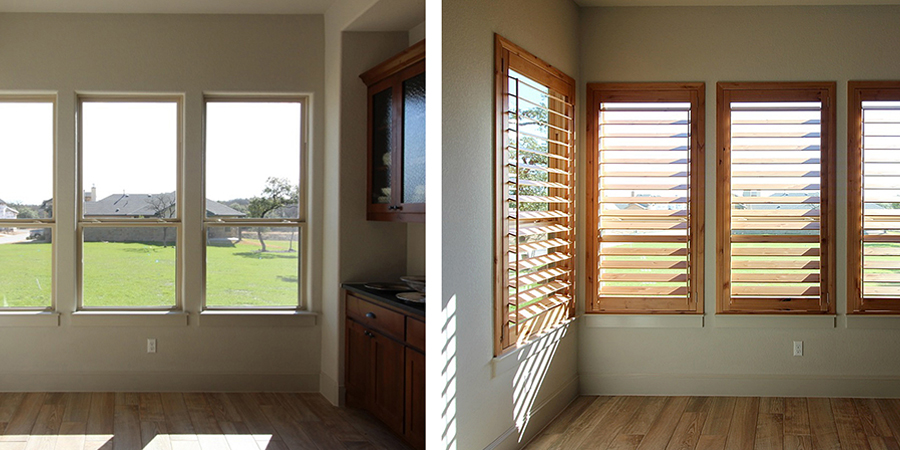 Incredible, right?! Adding plantation shutters instantly enhanced style, beauty, and the whole atmosphere of this dining space. Instead of glare and direct rays, the room is illuminated with a gorgeous glow. Rather than feeling exposed, there's now the comfort of privacy. And the entering light is directed away from the flooring to protect it from UV damage. What's more? Even though you can't see it, the temperature is much cooler and much easier to maintain.
We're the Experts on Knotty Alder Shutters
Are you dreaming of bringing the natural beauty and wondrous benefits of Knotty Alder Shutters to your home? Our team of experts would love to help! We'll work with you to design all the details–from the right louver size to the perfect finish–and make it fun. Come see us in our San Antonio area showroom. Or, better yet, invite us over for a free shop-at-home consultation. Contact our team at Window Fashions of Texas today!