Exploring Feature Wall Design
February 25, 2020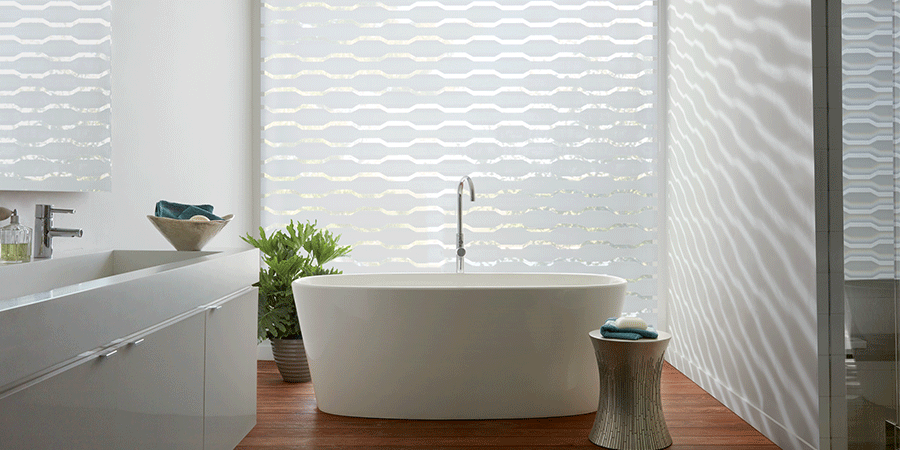 The possibilities are endless when it comes to feature wall ideas. We want to take a look at some trends we adore because they would look perfect in your space. Walls with nothing but windows? Not to worry–we'll be talking about that, too!
Delightful Dark Shiplap
Why not add a new twist on a current trend? By making shiplap dark it adds an edge sure to delight. Aminah of @neatly.living managed to completely master the look in this hallway.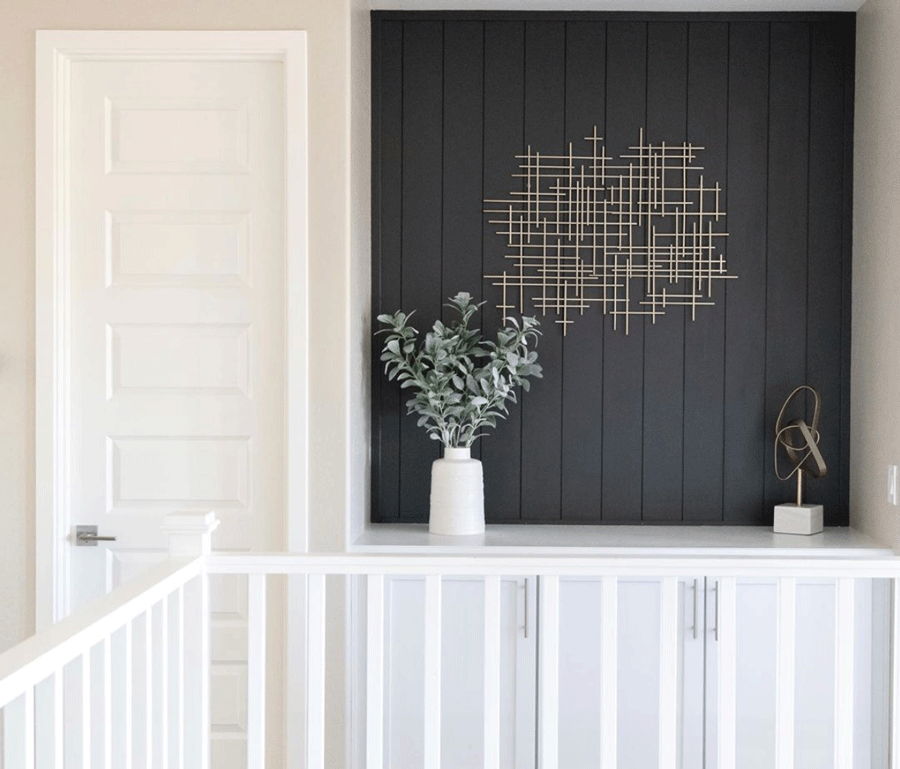 The contrast with the neutrals around the dark shiplap creates a feature wall that can't help but pop! The addition of metallic decor is pure design gold. For more inspiration from her check out her website.
White Board & Batten Feature Wall
It's not a surprise board & batten is showing up everywhere in people's homes. The buildout that's created with multiple layers instantly creates allure. There can be so many different designs to add character to your feature wall. Amanda @amanda_steinhofer created sophistication with board & batten in a superb location, the dining room.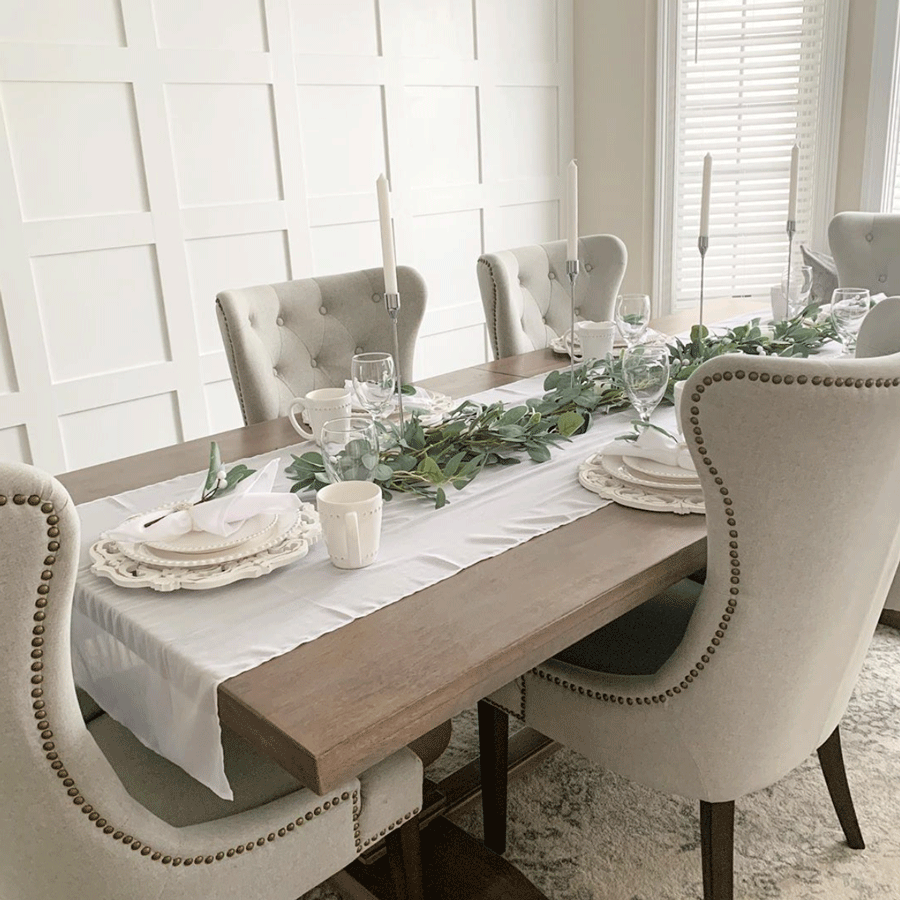 Patterned Wall Stencil for the Win
We are just in awe over how amazing Katherine's wall of @myeclecticgrace looks with this stenciled design.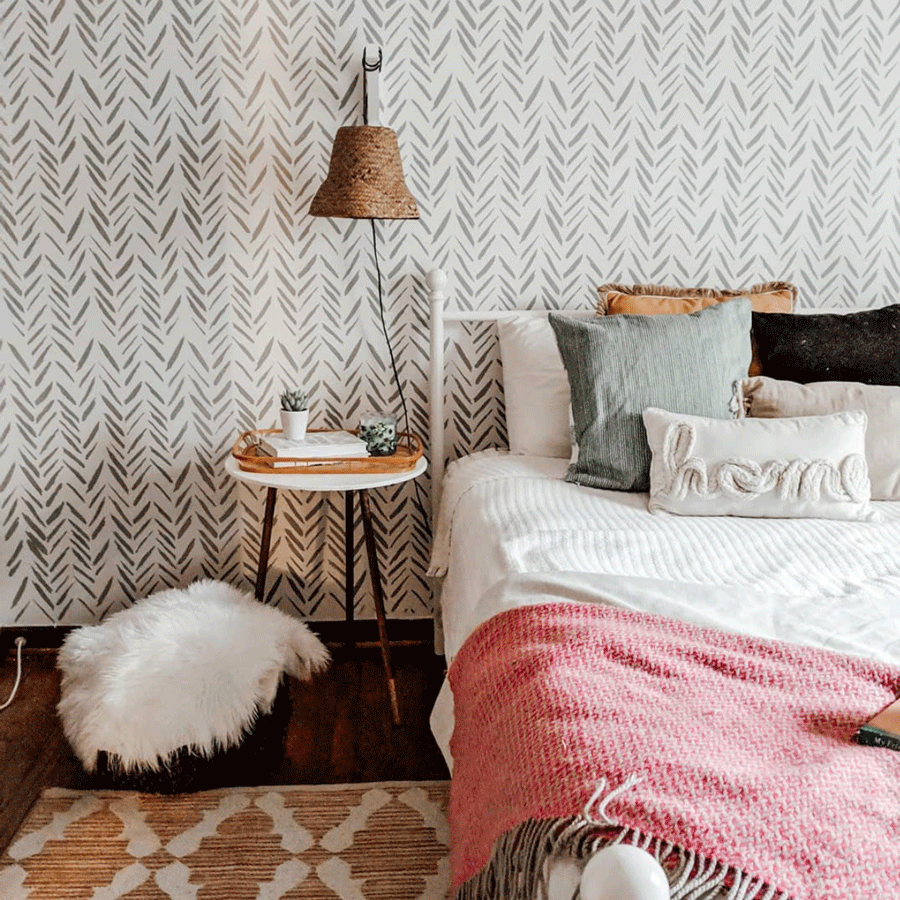 The pattern has organic, yet structured, movement that is captivating. It's this fun element that makes it easy to vibe with and a must-have to add some energy to a bedroom or play area.
Wall of Windows
Floor-to-ceiling windows are a home owner's dream because of the natural light that cascades into your space. You will, however, want window coverings for the light, privacy, and so much more. There's no sacrificing style for functionality with our designer banded shades. With one simple rotation your view can go from light-filtered to complete privacy. The design of this product is a true work of art.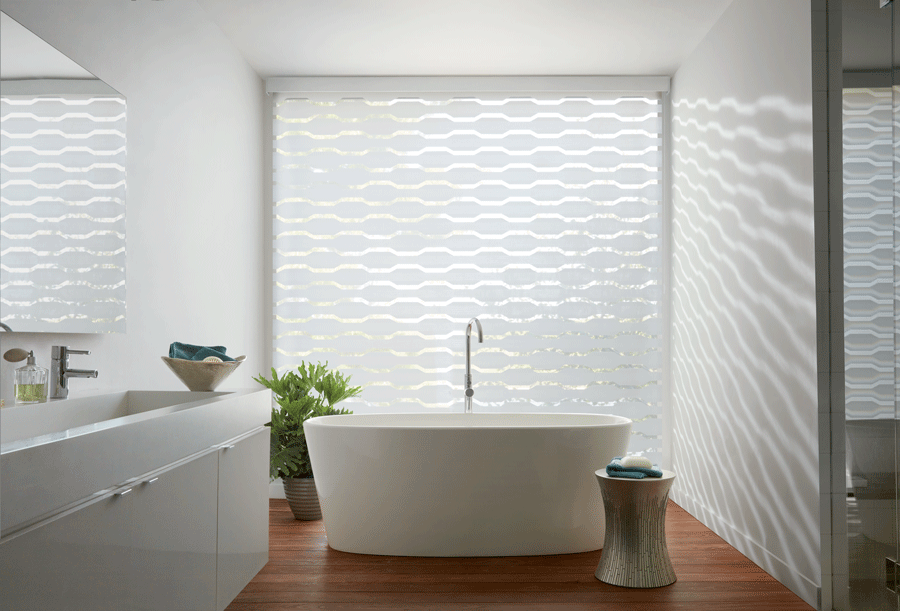 Window Fashions of Texas knows how important your home is, and we want to help design it into one you love. Stop into our showroom or contact us today for an in-home design consultation because we're ready to get started.