Lighting is an important piece of the puzzle when designing a comfortable family home. Creating that perfect atmosphere has a lot to do with using natural light to your advantage, but also blocking out harmful UV rays. Our selection of sheer fabrics can do both. Light filtering window shades are gaining in popularity and expanding throughout the industry. Today, Dual Sheer Shades are on everyone's wishlist, let's discover why…
What are Dual Sheer Shades?
To put it simply, dual sheer shades are two shades in one with multiple light filtering options and flexibility. By adding dual shades to your home, you can enjoy view-through windows, all the way to room darkening- on just one head rail! That's right! Dual sheer shades are available across product collections and come in a large variety of styles. They also provide incredible solutions to all your lighting needs with the most current operating features available in the industry.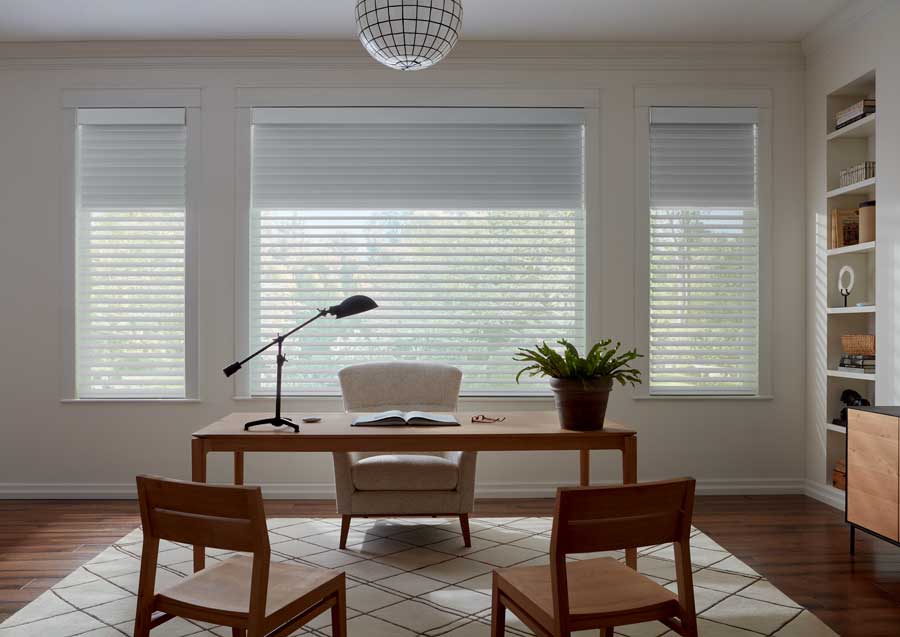 The Product Options
Silhouette Window Shades
Long before dual shades, this sheer fabric shade collection was a standout in light-filtering capabilities and adjustable viewing. But now, they're even better. By adding the dual shade feature, these sheer fabric shades can become room darkening as well. Simply, lower a secondary blackout roller shade for customized darkness. Take a look at the Nantucket collection-you won't be disappointed.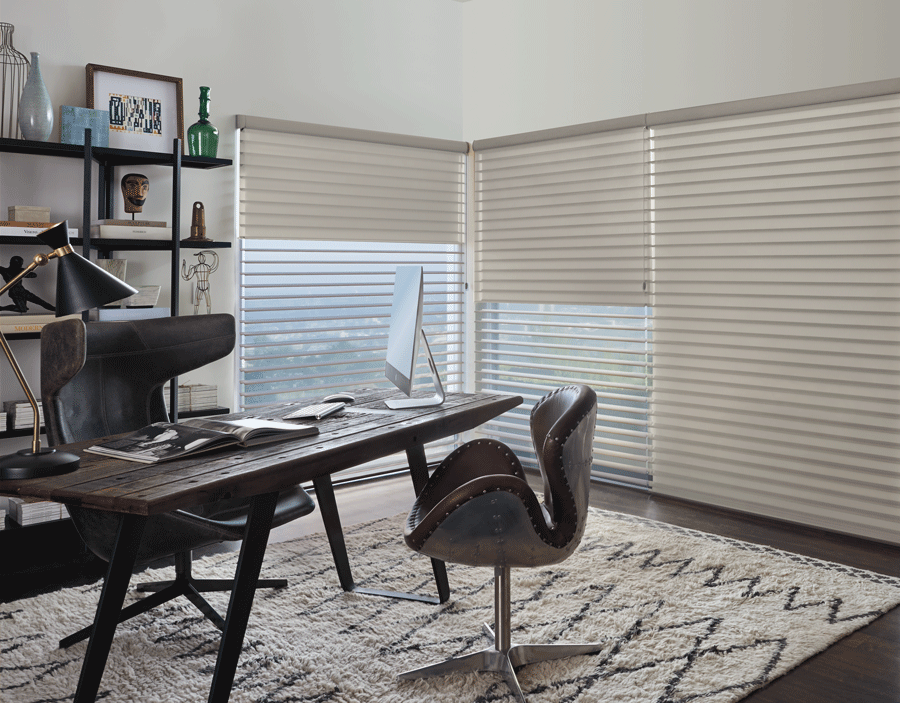 Pirouette Window Shades
The beauty of the Pirouette shade cannot be denied. Their ability to provide a wide range of light control by adjusting their unique vanes also creates a high end custom look for your home. But even the Pirouette window shade can offer more with the addition of a dual shade. Enjoy the view, soft lighting and the option of room darkening from a single headrail.
Designer Banded Shades
Prefer a more modern look in your home? Designer Banded Shades, otherwise known as Zebra Blinds offer geometric art at the window. They can also control the incoming light, while allowing you to take in the view. Also, the solid fabric shades can close off the view into your home with a simple shift to provide privacy when you need it.
Designer Roller & Screen Shades
Filter the light or block it out? You can do both. By adding dual shades to designer roller & screen shades you can create the perfect environment for any room of your home. Choose between two opacities with the two-in-one option. Take designer rollers & screen shades to the next level.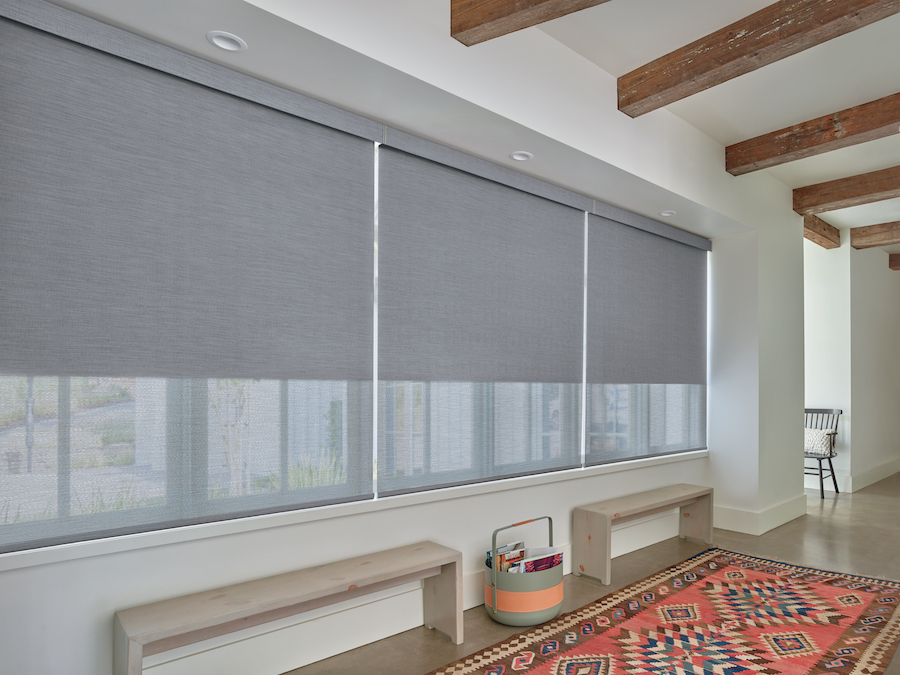 Vignette Modern Roman Shades
Anything's possible with dual sheer shades. Even as it pertains to Roman Shades. The latest advancements in the window covering industry have revealed endless possibilities. Install your favorite roman shades with a secondary shade that can drop into place when you need it. If a view through to the outdoors is what you are looking for, we can suggest the right sheer fabrics to fit your needs. 
Hard to Choose a Favorite?
We are bursting with window treatment ideas for your home! If your wish is to have ultimate light control with incredible features in the latest styles-Window Fashions of Texas can guide you in the process. We offer light filtering and room darkening solutions for every room in your home. As you can see with so many design options, you'll love the finished product. Get in touch with our team today for your FREE Consultation.