Do you find yourself battling glare issues in your home? Have you tried rearranging furniture or looking for new paint colors? Are you ready to surrender and simply avoid some rooms during certain parts of the day? Well, don't wave the white flag just yet! When it comes to cutting the glare in your home, window coverings reign supreme. Take a look at the transformational results of this incredible before and after…
Does This Look Familiar?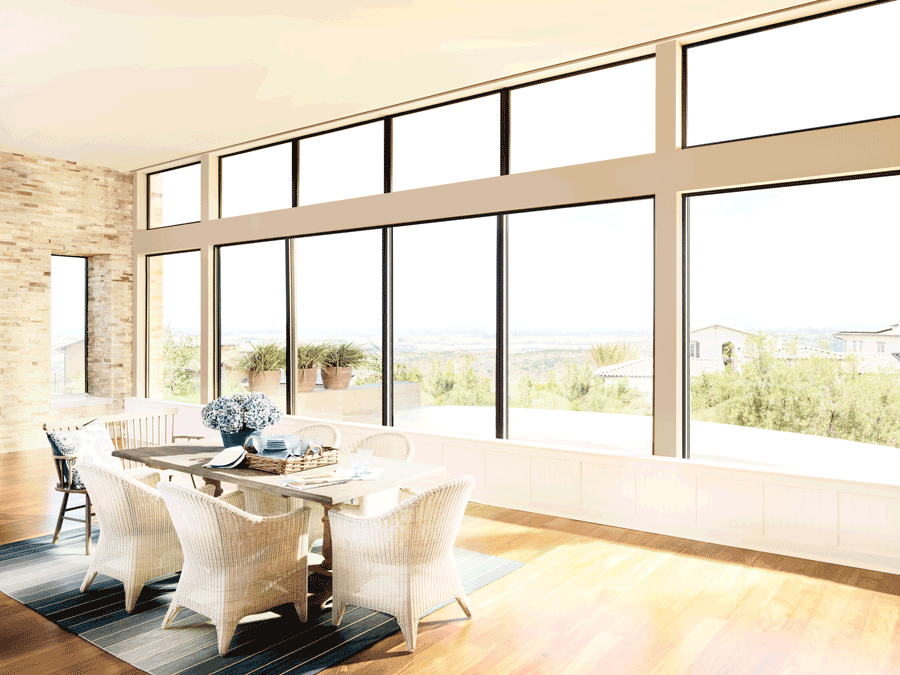 Blinding light is everywhere–not a single inch in the room feels like it isn't drenched in sunshine. Want to see the screen on your device? Forget it! Planning to sit at the table? Bring your sunglasses to take in the view, or prepare to squint and end up with a miserable headache. Spaces with an environment like this are the reason "cutting the glare" ends up in so many search bars. People, like you, are longing for solutions.
Other Issues
Let's not forget all the other frustrations that come along with areas like this. When the weather's hot, incoming heat is relentless. The AC is running nonstop, and you're still running away from the room. Think about the floors, too. With all that UV exposure, you know that they're fading. And, thanks to all that fading, if you ever take up the area rug, you'll find a permanent dark rectangle right where it was. Finally, there's the issue of privacy. While you may love your neighbors, you probably don't love your entire life being on display.
Cutting the Glare with Window Treatments
Adding window treatments to places where cutting the glare is desperately needed truly makes all the difference in both your home and your life. See…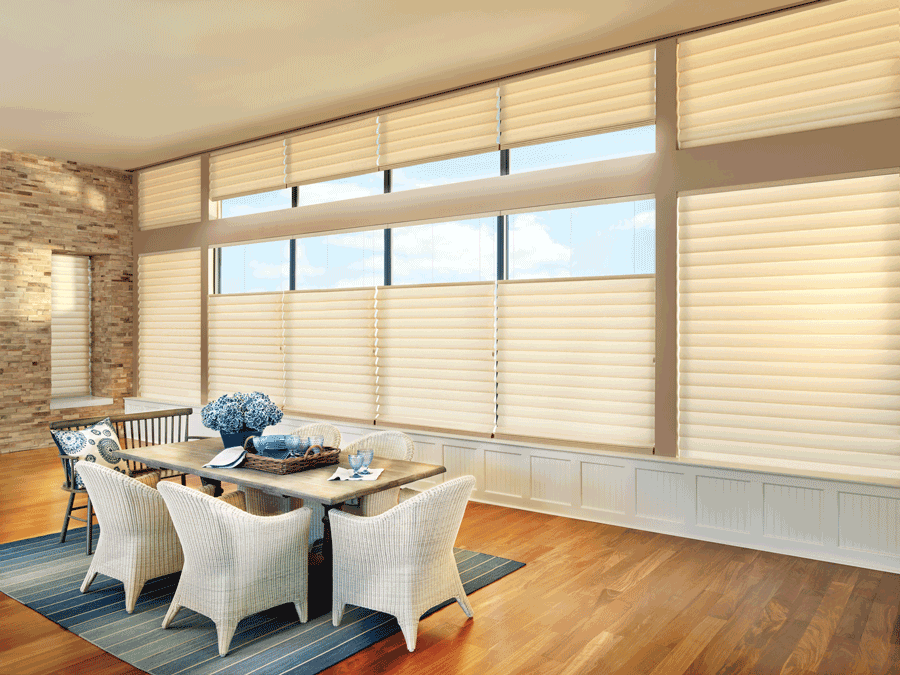 No more glare! Instead of unyielding bright light, the whole atmosphere is now flooded with complete comfort. And, it's not dark. Many people think that adding window treatments ushers in the cave-effect. But that's just not the case. Let's dig deeper into the details of this glare-eliminating solution:
Top Down
The homeowners opted for top down bottom up shades–and for good reason. They provide exceptional control. You can have everything you want: comfortable light, a bit of view, secure privacy, energy efficiency, and a beautiful look. You might be wondering if leaving the transoms bare across the top would have brought about the same result. The short answer: yes. When it comes to window treatment solutions, customizing the look and function is a crucial aspect of the process.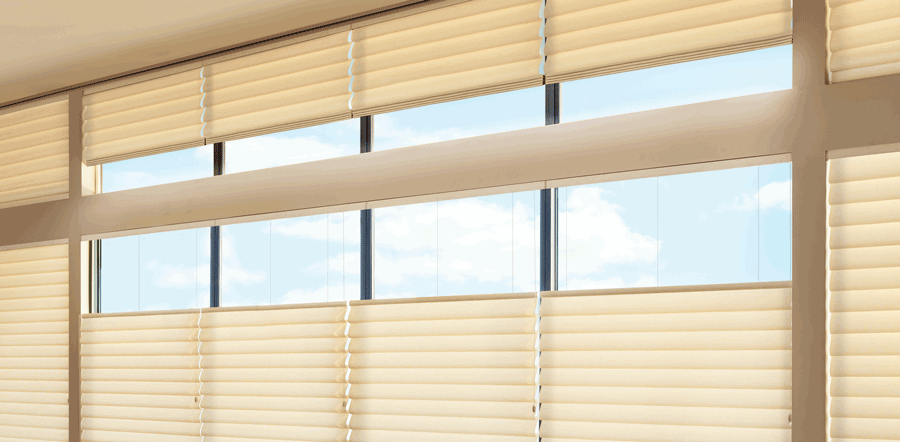 Motorization
Another feature of this solution is motorization. Motorized shades provide the ultimate in convenience and enable you to fully enjoy your windows and your life. Adjustments are effortless–which is especially nice for large and hard-to-reach windows. Tap your phone or simply say, "Alexa, close the shades," then go about your day while your home atmosphere transforms. Better yet, schedule personalized, automatic adjustments, and the last thing you'll have to worry about is walking into glare.
Vignette Modern Roman Shades
These shades are from a collection of window coverings that boost energy efficiency and bring all of the other benefits to this space.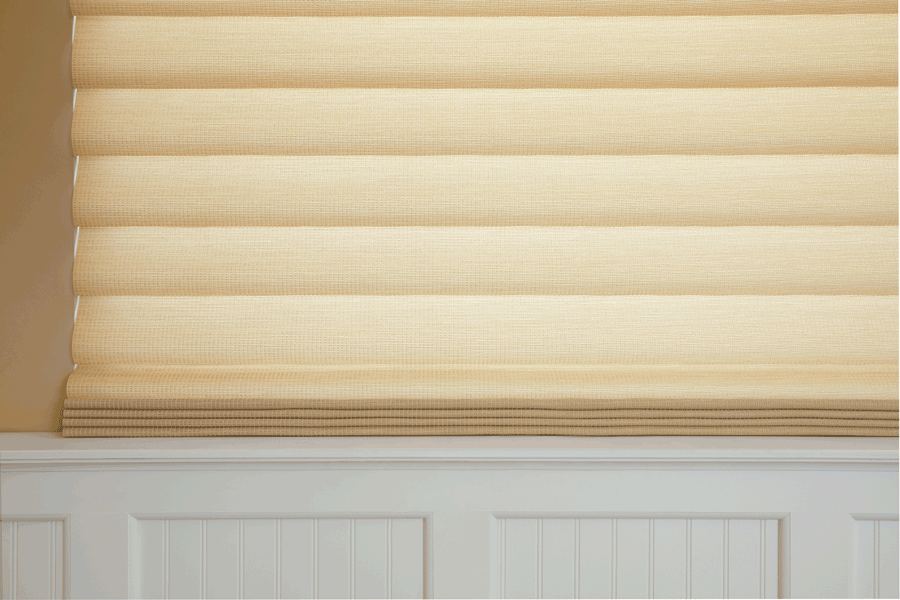 The homeowners could have easily selected sheer shadings, roller shades, or a number of other window treatment options for cutting the glare. It's all about choosing the style that's right for you and your home. At Window Fashions of Texas, we'd love to help you discover beautiful solutions for the window issues you're facing. Contact our team for your free, in-home appointment today.