Summer is quickly coming to an end and before we know it, fall will be here. We've had quite the year, which has forced us inside our home more than we'd probably like. But, it has given us time to reflect on our design choices, figure out what we love, and think of things we'd like to change. If you're looking for a way to update your home design, take a look at these 5 current design trends…
#1 Current Design Trends with Color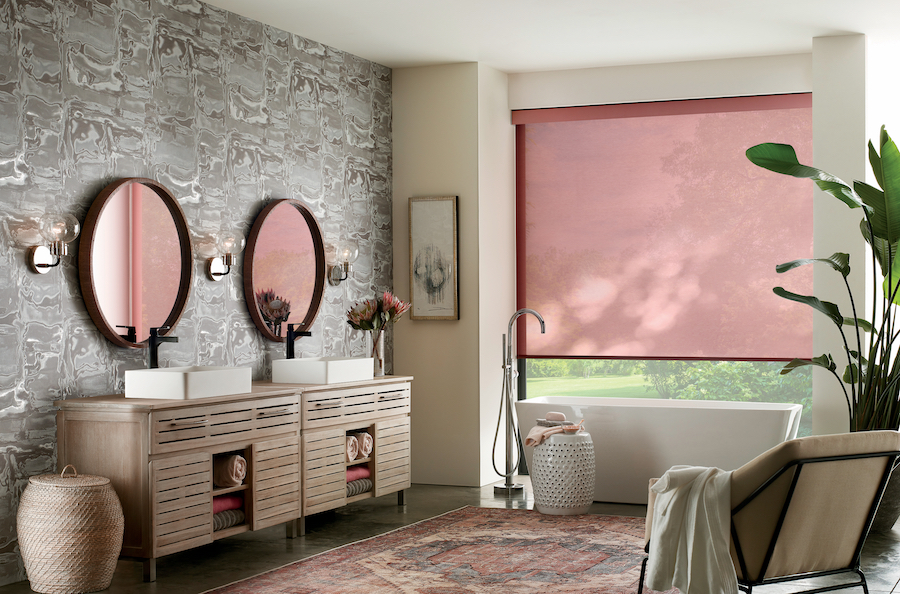 There's no easier way to change up your design than by adding a quick splash of color. This concept has been loved for a long time, but the current design trends are adding darker colors and moody, jewel tones. The contrast is simply gorgeous. It's important to pick a hue you love, so if this doesn't sound like you, go with something that does! 
#2 Bring Nature Inside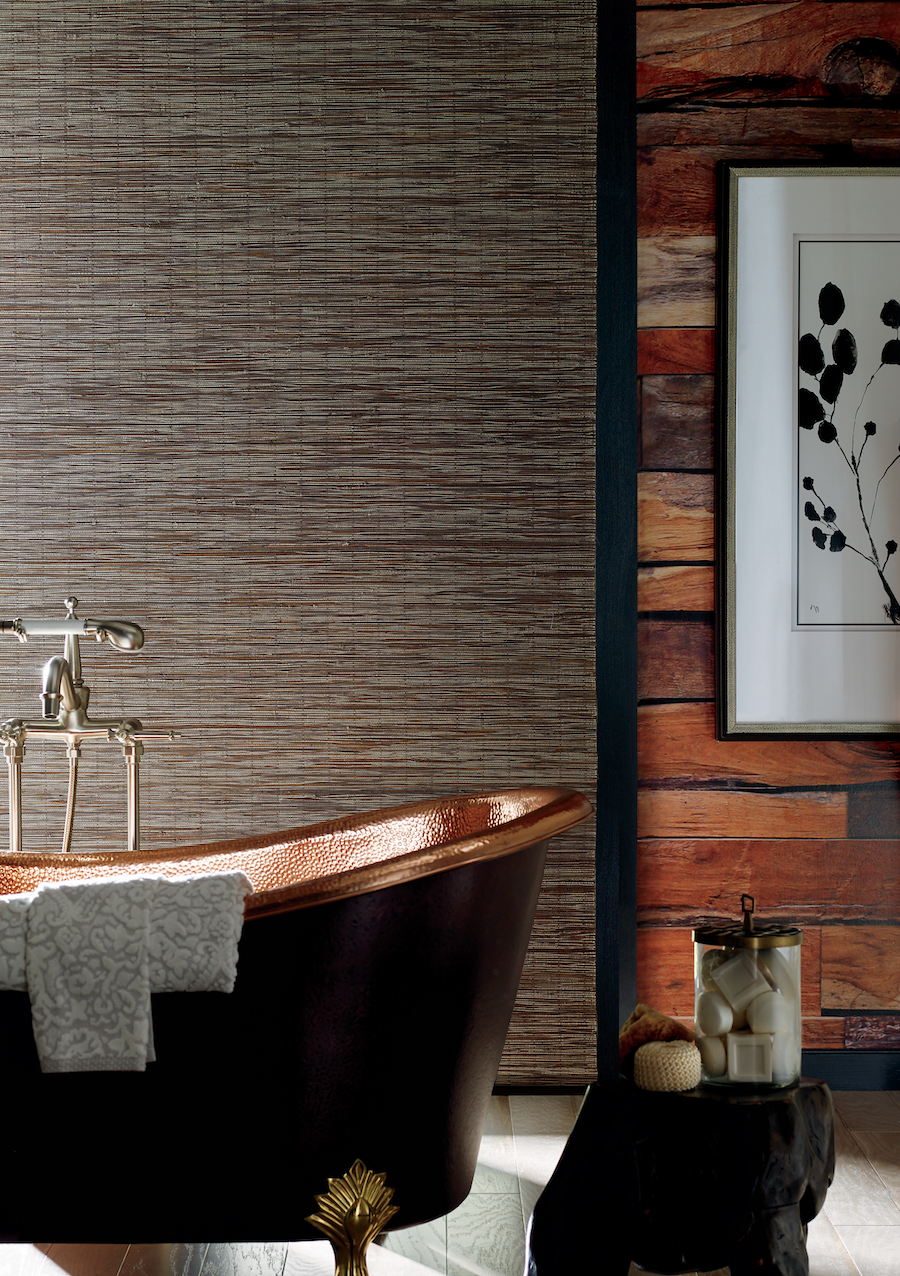 Natural elements are a great way to add a unique look and feel to your home decor. The rough, unfinished edges add visual interest. Woven woods are another great way to create a textured backdrop. Or, simply bring in plants and flowers for a fresh decor update. Your options are endless when it comes to the beauty of nature. 
#3 Natural Wood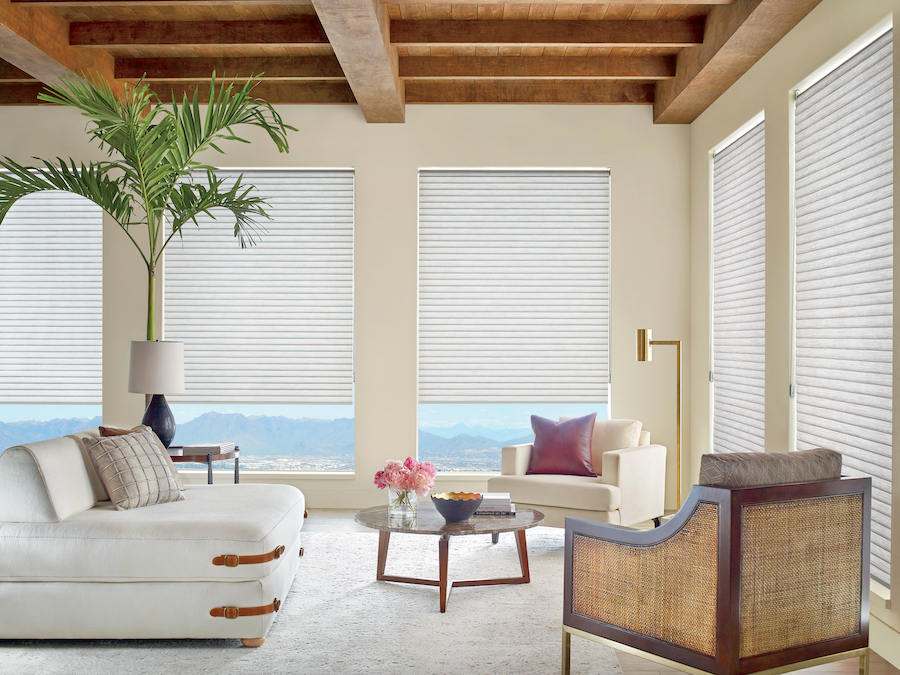 Although wooden furniture and elements will always remain a design favorite, they are constantly evolving. Specifically, the stain color. We've seen walnut and light oaks take over the design world over the past few years, and now we're seeing more and more natural, unstained wood. You can't go wrong with choosing the stain you love!
#4 The Beauty of Browns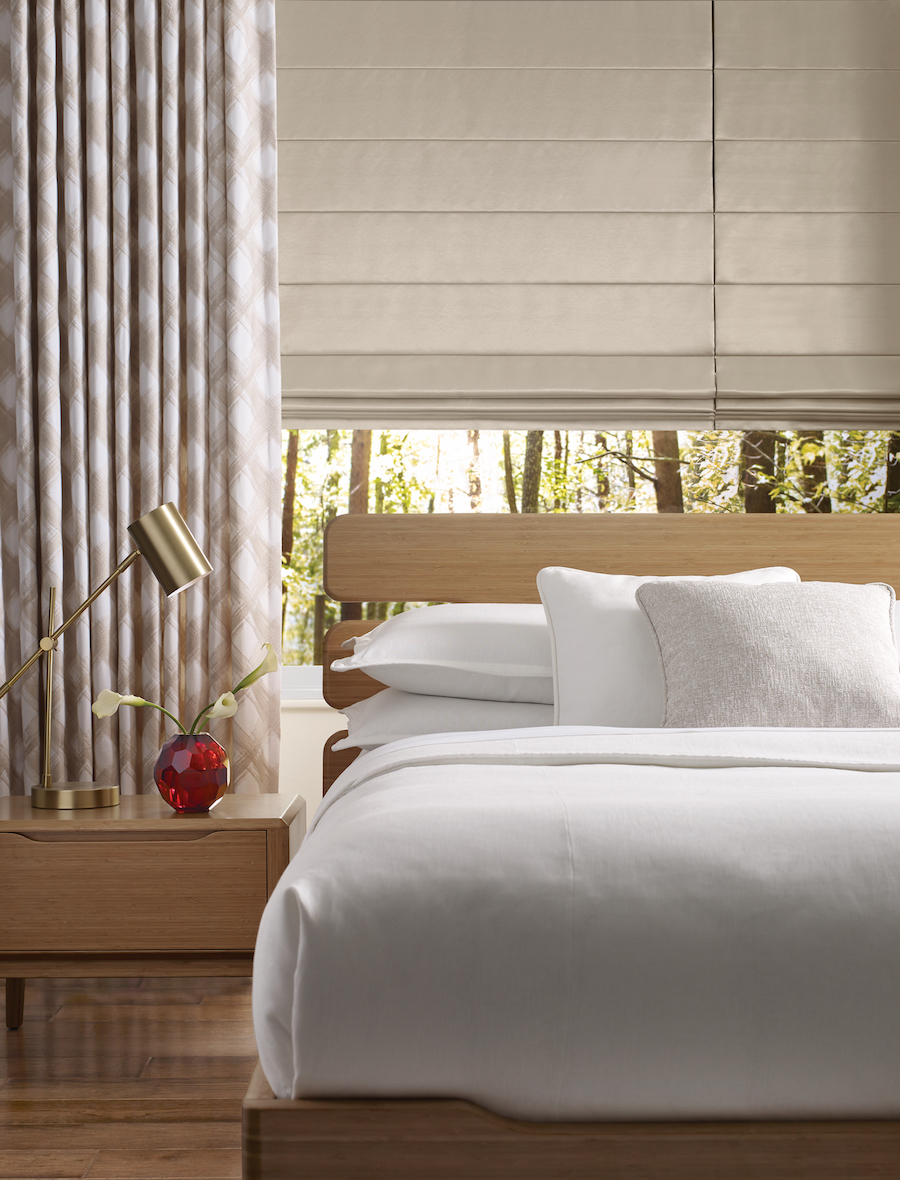 Whites and grays have been a popular choice for neutrals over the past decade, but we're seeing brown make a comeback! We love how brown hues can add instant warmth, creating a cozy vibe. If you're still loving gray but want a small change, go with "greige." It's the perfect mix between these two favorites.
#5 Embrace Your Space
You don't have to update your entire home to make a difference. Focus on areas where you're spending most of your time. Right now, we're seeing a lot of updates to home offices, entertainment areas, and home learning spaces.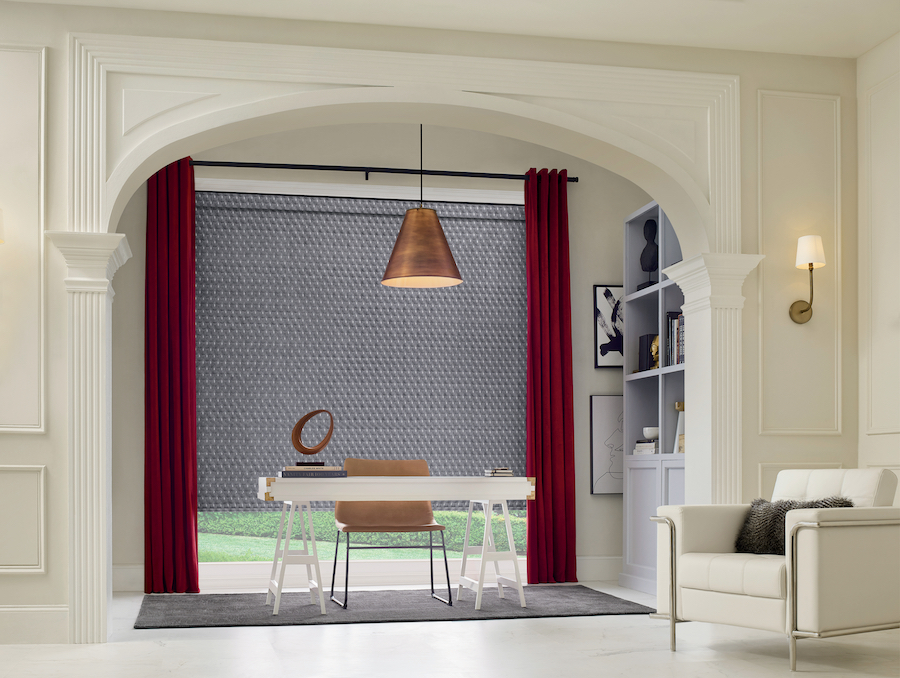 Look for decor that speaks to you. Incorporate colors that lift your spirits. Buy something new for yourself. With elements you love, you'll enhance your design in no time. And, let us take care of creating a gorgeous, comfortable atmosphere with the right window treatments.
Let's Decorate with Current Design Trends
Which of these current design trends sound most appealing to you? It's easy to make them your own, which is why we love them. No matter what you choose for your home, the key to a happy space is a balanced atmosphere. We can help. Let our team show you window treatments to create a cozy, comfortable space that you'll enjoy year-round. Contact us today at Window Fashions of Texas for your FREE design consultation.