Anybody with large windows knows how valuable they truly are. The breathtaking views, natural light, and airy ambiance are all pluses. When it comes to covering large windows, however, is where there can be challenges. We have some specific topics to consider when finding your best solution.
What kind of light is most beneficial to you?
Natural light from large windows is a huge perk until it's more of a pest. Depending on what direction your large windows face, it will determine the amount of light let in. Windows that face the West will need stronger light-blocking options because of how the sun sets vs the East. The right light control is important and can be achieved with the right window covering.
Is the view important?
Sometimes the best view out of your large windows is the golf course, and sometimes it's your neighbor's garage. It's important to make this decision based on if you like the view. Because if you do, you'll want the option to view the landscape as well as block out unwanted glare. And, even if you don't, the correct window covering will control the level of light.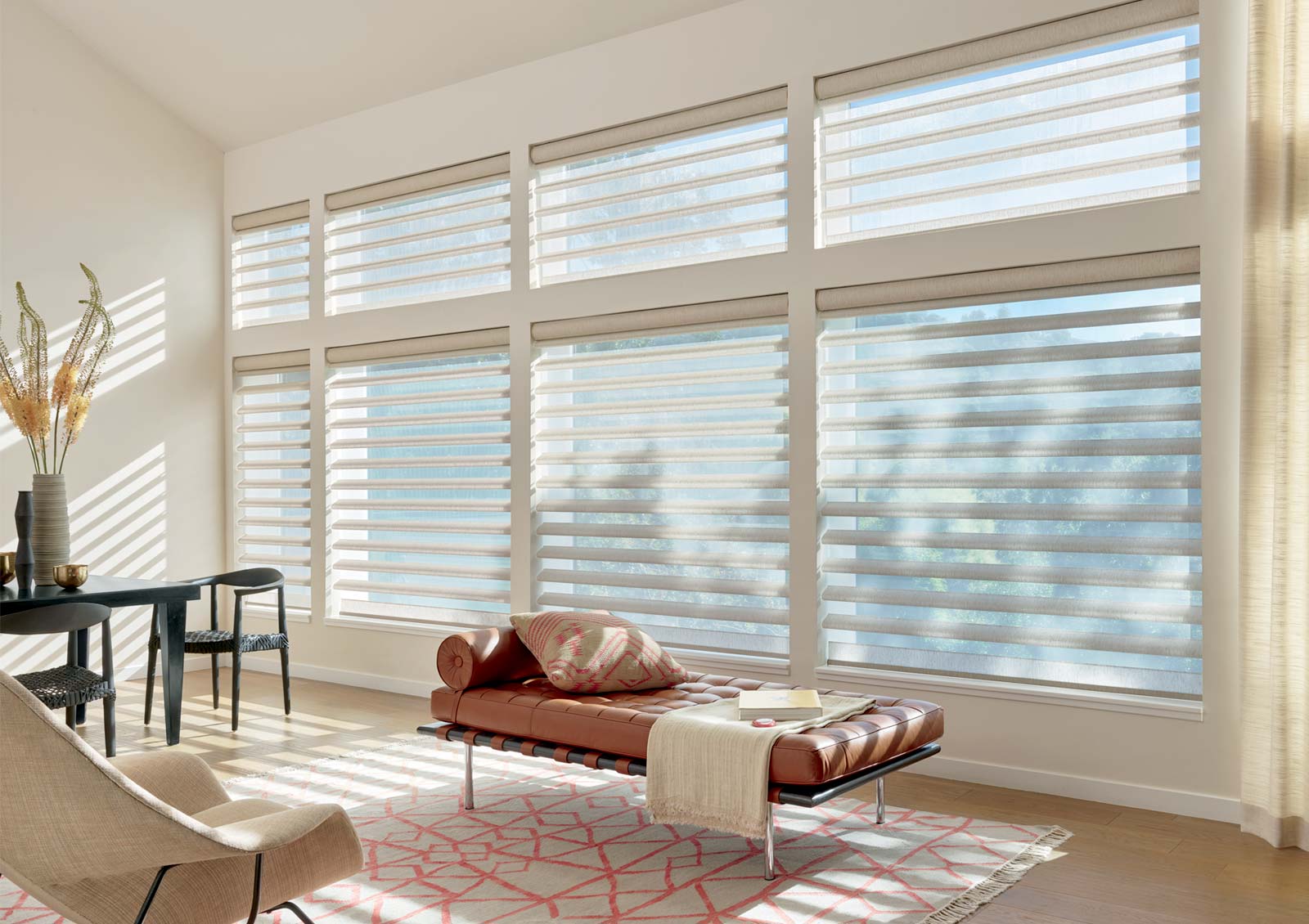 What is your privacy comfort level?
One of the most discussed topics when it comes to covering large windows is privacy. Rooms that are more vulnerable are bathrooms and bedrooms. These rooms need solutions that allow for light to be let in, while still maintaining privacy. Living room windows may need a combo where they are open during the day but need to be closed at night. It could feel like the neighbors are able to see your every move.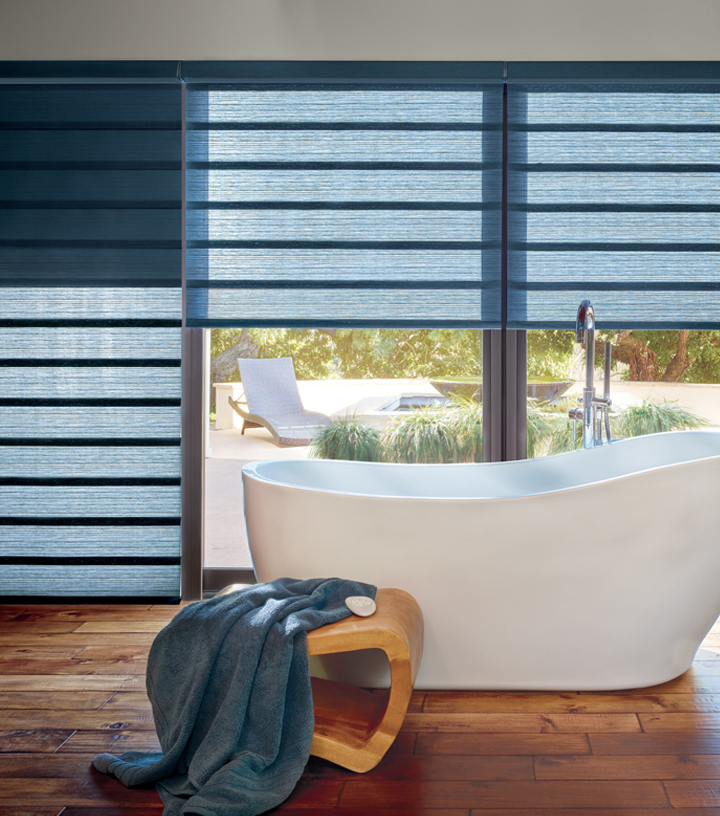 How often will your window coverings be adjusted?
Some rooms can have a window covering adjustment set, and there is never a need to change it. However, others will need to be changed throughout the day depending on the amount of light entering the room. The rooms that are ever-changing benefit most from Smart Control. A click of the remote or a voice command to Alexa will get the atmosphere just right. Because what's not to love about that?
Is energy efficiency important to you?
In Texas it's important to think about energy efficiency isn't it? The harsh sunshine can be intense. That's why if you're thinking about covering large windows in your home the temperature may be the reason why. Some windows will be affected more than others so get block the heat with some of the best energy saving options.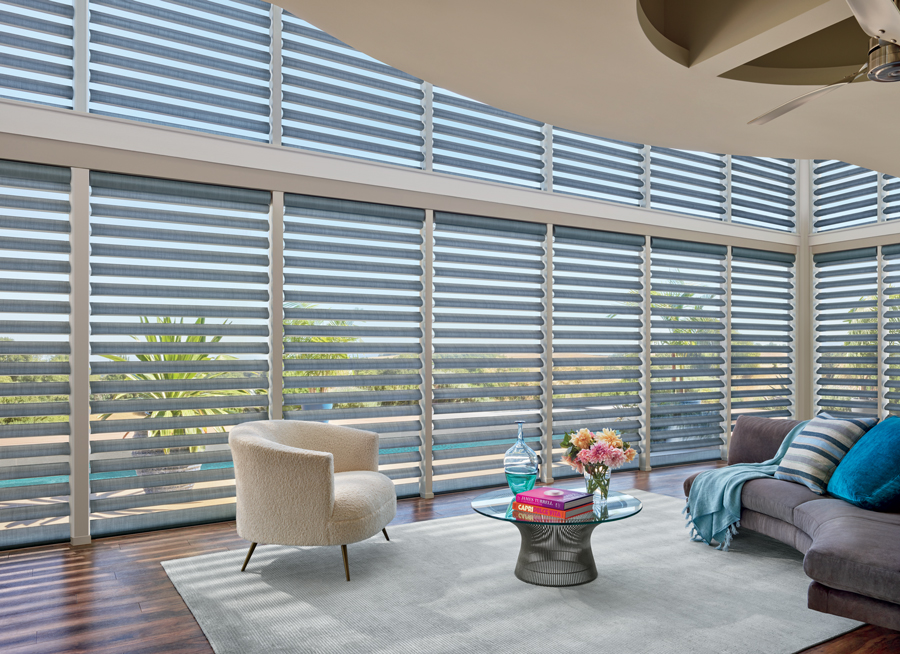 Need help with covering large windows?
Window Fashions of Texas understands covering large windows can seem like a lot. That's why our expertise and experienced team want to help make your home the best it can be. We will make sure your concerns, questions, and needs are met. Contact us today for your free design consultation.