Choosing Roman Shades: Explore Options
May 4, 2022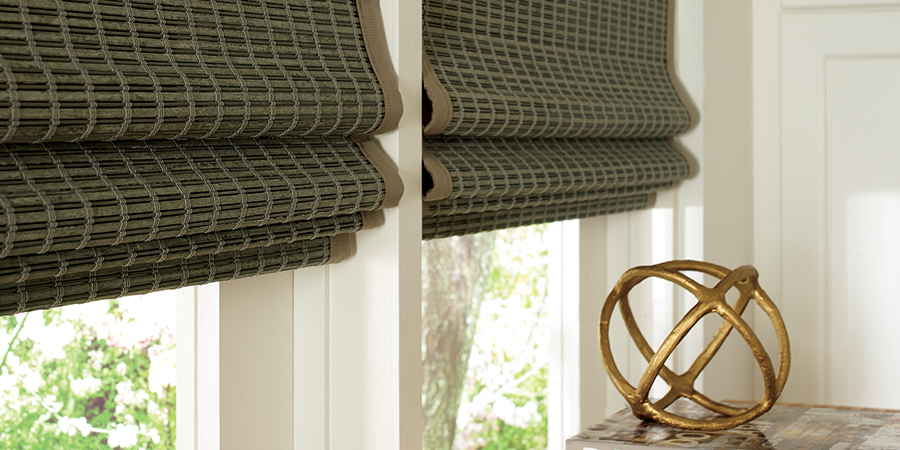 You've heard the phrase, "Necessity is the mother of invention." When it comes to roman shades, this is definitely the case. The idea of roman shades dates way back to Ancient Rome when wet cloth was hung over windows to keep dust & debris out. What a concept! In today's world, these well-loved window treatments still remain a popular choice due to their versatility & beautiful style. Let's explore the details you should know about as you're choosing roman shades for your home…
Customized Fabric Options
When decorating your home, a personal touch makes a big difference. That's why clients decide on roman shades. By choosing roman shades you can customize the fabric to best express your style and complement the decor. There are so many options available, from soft neutrals in subtle patterns, to bold prints in captivating colors! The sky's the limit.
Cascading Designs VS Flat Stack
When you think of roman shades, you're probably imagining a treatment that folds over as it rises up. We're all familiar with the look of cascading folds of fabric–or "waterfall" folds. Their function is simply executed: Folding as they rise, then unfolding and falling into place at the window as they are lowered. Cascading romans have a softer, more elegant look. Another option when choosing roman shades is the flat stack. Both styles have their own look, but function the same.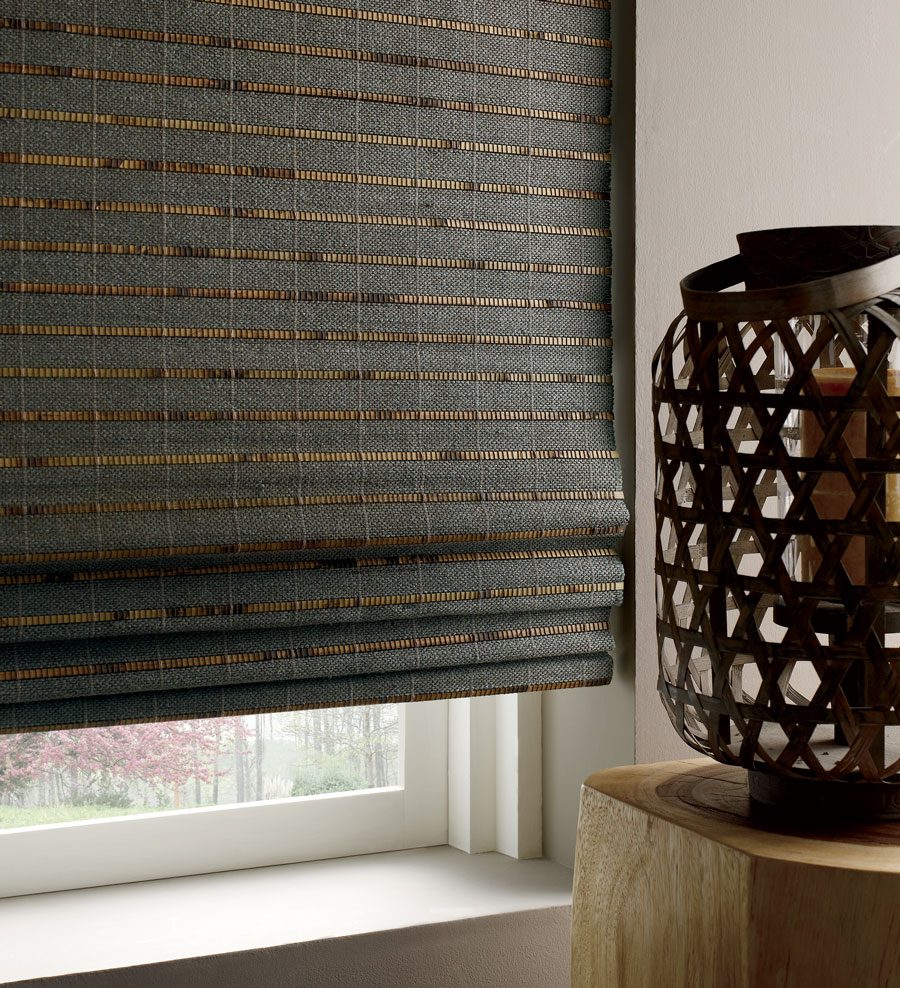 If you prefer a more sleek, uniform style, the flattened stack may work best with your room's decor. Here's a look at both.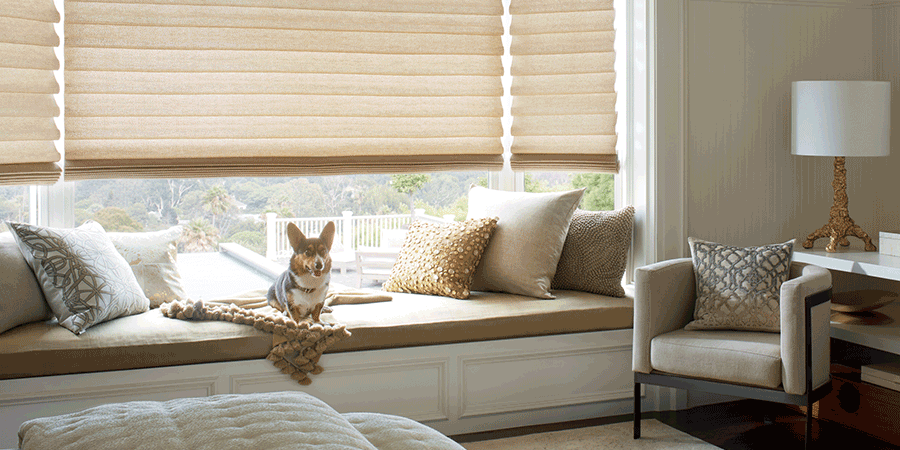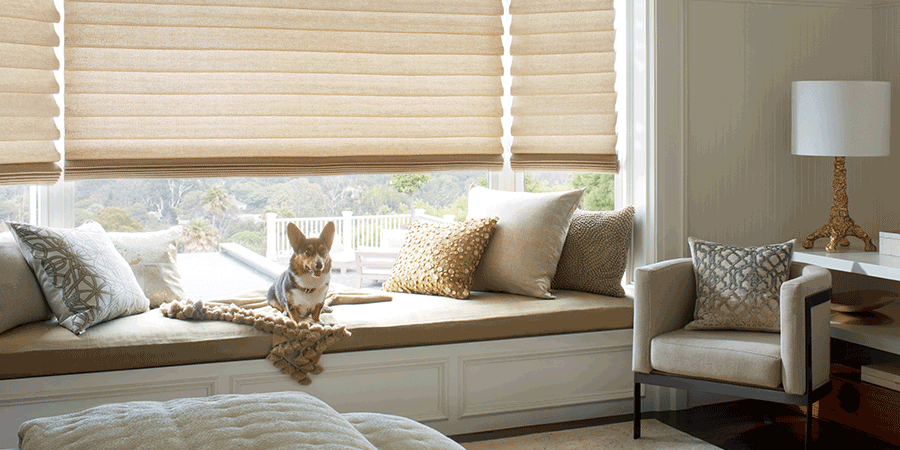 Perfectly Pleated
An additional option is to use trained fabrics when choosing roman shades. These are fabrics made from materials that maintain their form–with no need of a built-in structure. They rise and fall on their own without internal boning. The Solera® collection is a great example of this window treatment solution. On its own, this revolutionary fabric can rise up in a uniform manner resulting in perfect pleats each time.
Open Up with Rolling Romans
New designs continue to develop in the window treatment industry. Even with something as noteworthy as roman shades, the innovation continues. So, by combining the beautiful look of roman shades with the operating style of roller shades something spectacular was discovered. For those clients choosing roman shades but prefer them to roll up and out of sight, rolling romans are the perfect solution. Moreover, if an expansive view is the focal point of your space, then choosing a roman shade that can hide fabric rolls in the headrail is magic!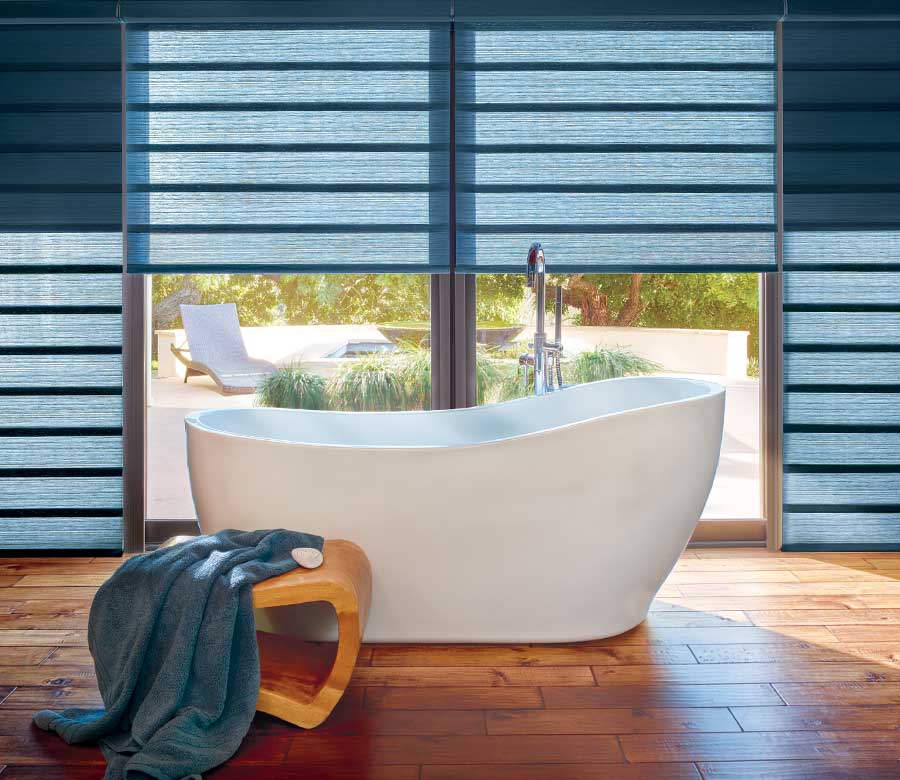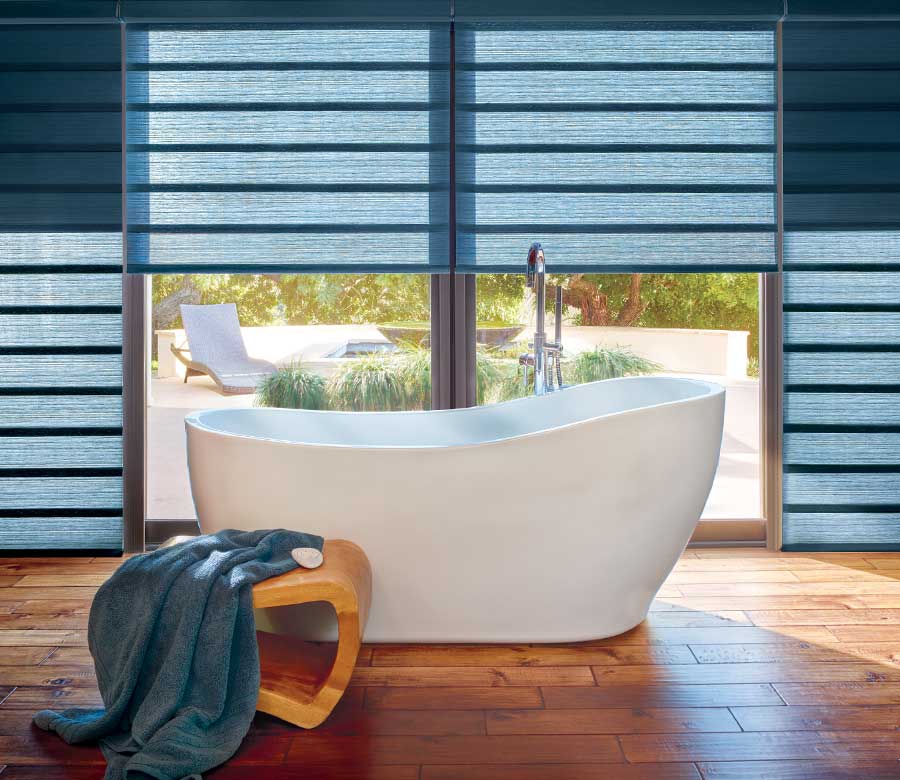 Need Help Choosing Roman Shades?
It would be our pleasure to assist you in choosing the right window treatments for your home. When choosing roman shades remember your options, you can customize with fabrics from a huge selection of vibrant colors and exclusive patterns. We can decide together what style of roman shade works best for your family home and identify how function & design can work together to create a unique look for you! We are excited to see you in our San Antonio showroom and provide a FREE consultation. If you're ready, we're willing! Contact us today.