Interested in the latest decorating inspirations? Look no further than to the latest colors curated by The Pantone Color Institute experts. For this upcoming season, they have selected ten vibrant and energizing colors paired with five suggested neutrals. Reference these color trends to choose colors that effortless work in your home and reflect your personal style. Want to take the next step? We can help you select from the latest trends to update or accent your space. Now may be the perfect time to focus on a project that uplifts and energizes your spirits and your home.
Home Office Transitions
With more people working from home and many children learning remotely, the home office has taken center stage.  This often neglected space has been receiving much design attention. What makes a successful environment will differ for everyone, but most agree that a work area should foster productivity and energize the user. The home office below uses bright and uplifting colors to create a unique environment that is certainly motivating.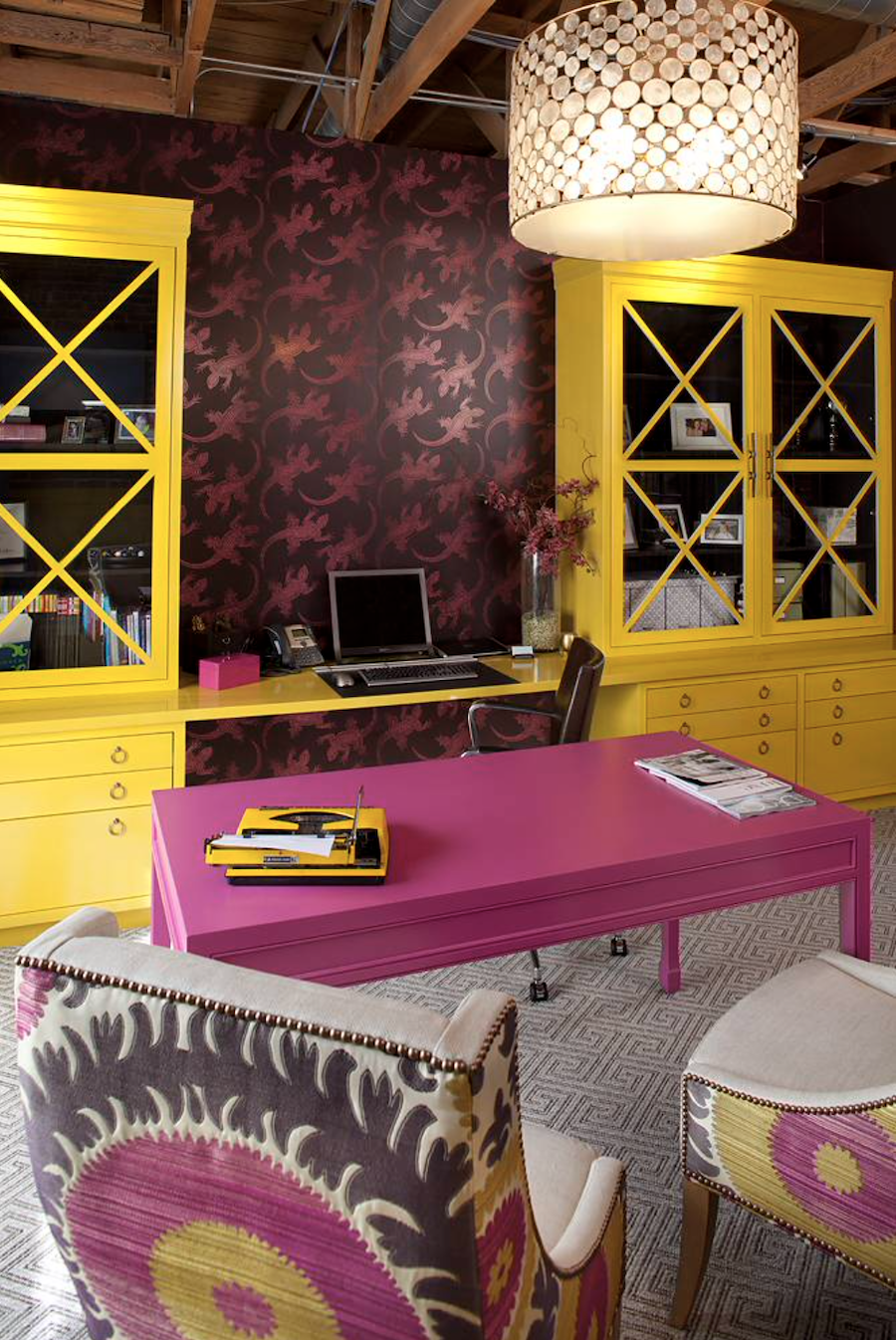 Dining Rooms Refreshed
Small home gatherings with friends and family are becoming more popular now that more restrictions are being placed on the size and location of get-togethers. This season may be the perfect time to create a more fashionable home dining space. In the picture below, a feature wall, with its bright splash of color, adds interest to this smaller-sized dining room. The dark wooden accents and light colored details help the space appear contemporary and unique.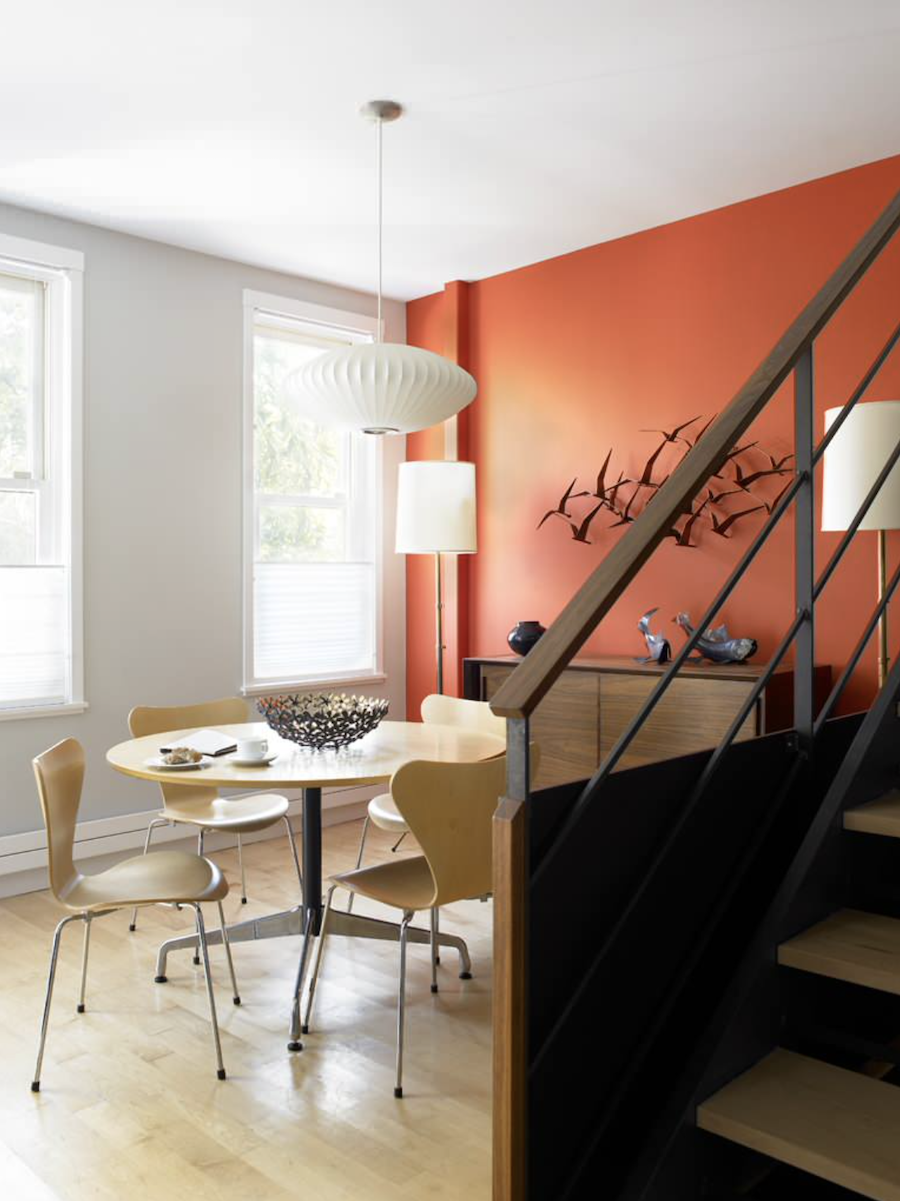 Stylish Living Spaces
If you found 2020 to be a less than exciting year, maybe it is time to spice things up by adding some unique elegance and style to your living areas. Incorporating some bold color selections, like those seen in the living room below, is the perfect way to invigorate and energize a space. An under-utilized area may become the next sought-after location in your home.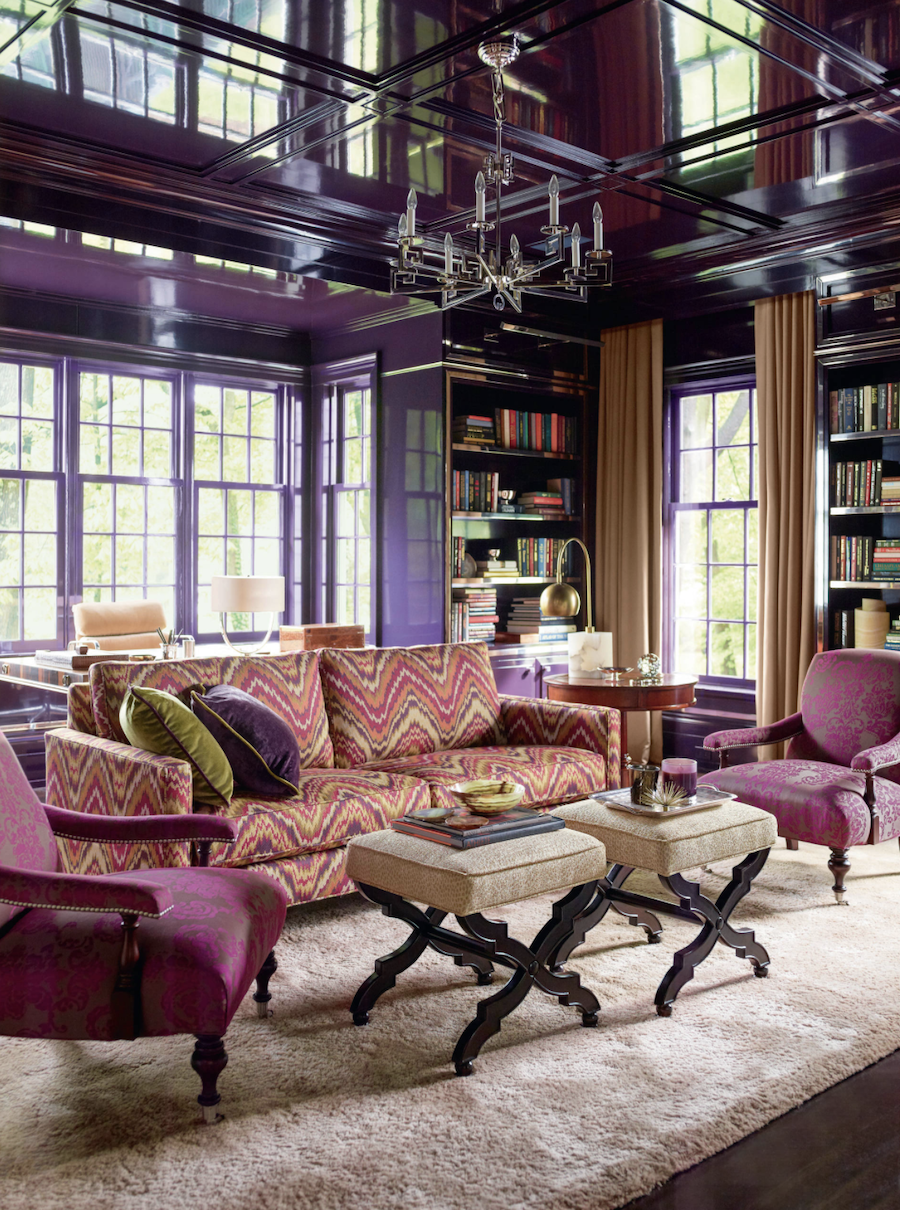 Amethyst Orchid, Buttercream, Burnt Coral & Raspberry Sorbet
Try a Softer Approach
If you'd like to calm the atmosphere, shades of blue are a great way to do that. Blue is often used to create a peaceful vibe. For the upcoming season, two blues have found their way to the top ten. And, while accenting with one blue offers a design statement, combining them takes it one step further. This home office features blue patterned roman shades with solid dark blue drapery panels for layers of style. To further personalize the space, add splashes of color, such as the pink stems.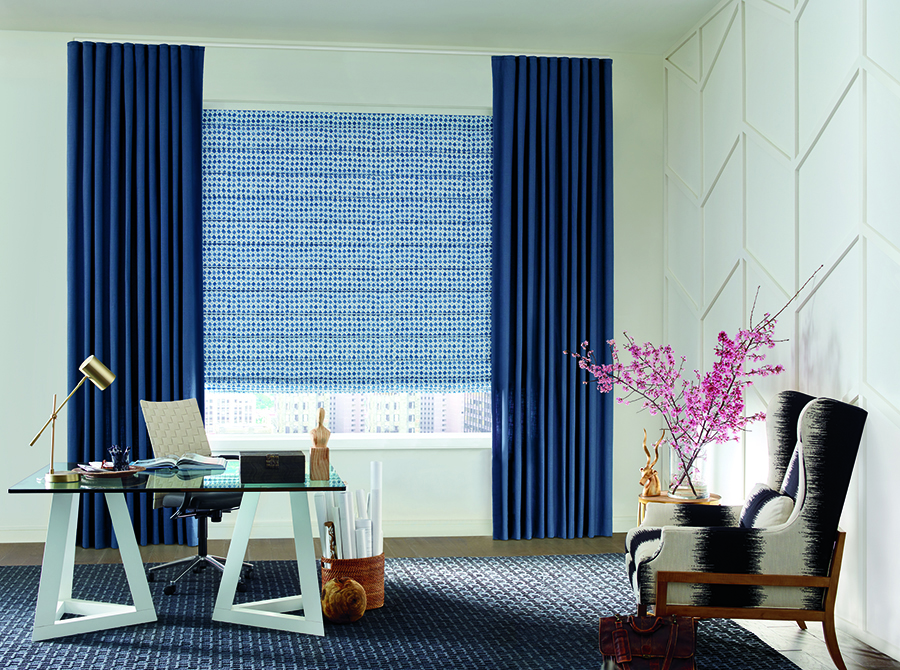 Inspired with Color Trends?
There are so many exciting color trends this season. Adding some of these curated colors will freshen up even the most well-decorated homes. As with every home decorating project, the colors selected should fit your personality and preferences. If you are looking to add the style or function of window treatments, like blinds, shades, shutters or draperies into your San Antonio area home, let us know! We will listen to your plans and ideas and help guide you to the fabrics and features that best suit you and your family. Contact our team, at Window Fashions of Texas.