Shades of white, as part of your design palette, are becoming more and more popular, and for good reason! White is extremely versatile, trendy, and is a breath of fresh air. When figuring out how to incorporate white into your home, there are a few things to consider.
#1 Consider Contrast.
Are you going for a high contrast dramatic look? Something more subtle? Maybe somewhere in between? Considering beforehand what level of contrast is right for you, will help you in creating your perfect space.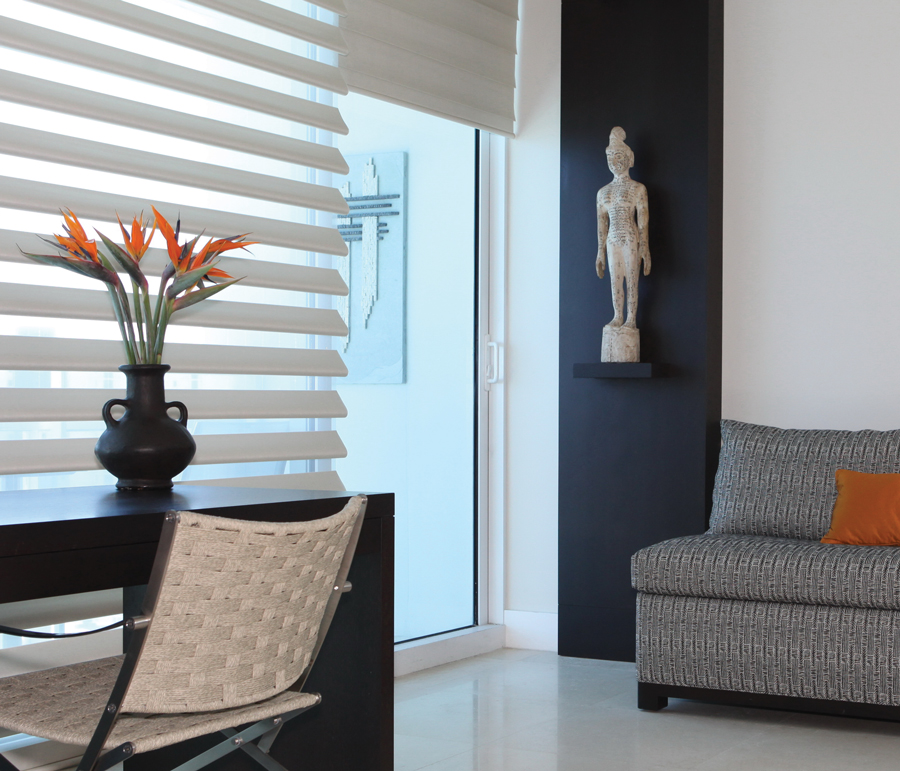 Here, the gray walls and the pops of orange contrast against the white walls, flooring, and Pirouette shades and together creates a bold yet fresh look.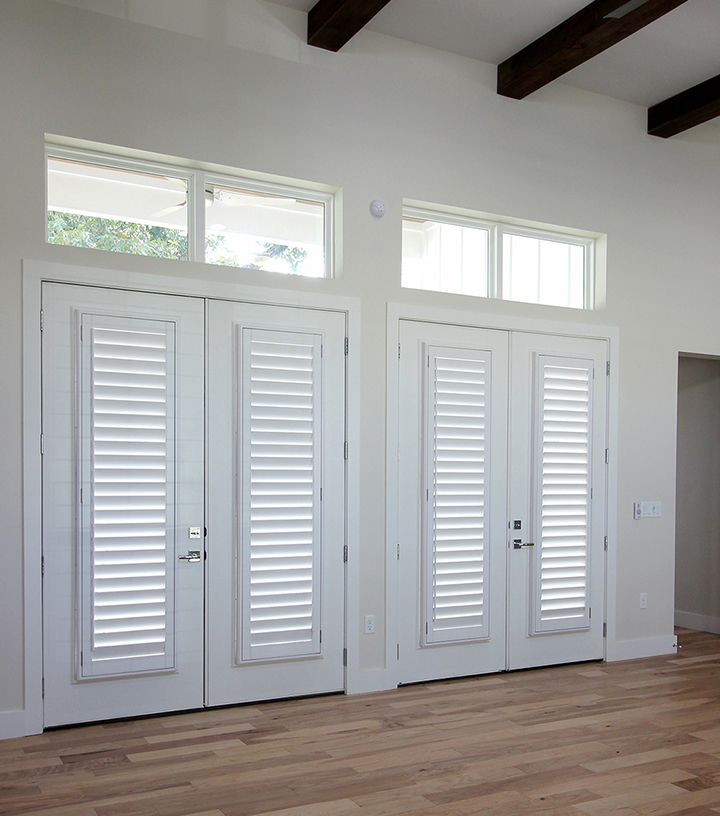 A gentler look has been created here. The white walls with warm wood floors have produced a cozy, yet clean, feel. The white plantation shutters add subtle appeal with dimension and style to complement the room.
#2 Consider Environment
What is the room–or area –used for? What atmosphere are you trying to cultivate in that space? Cozy and warm? Inviting and functional? Shades of white can help you create just the right look.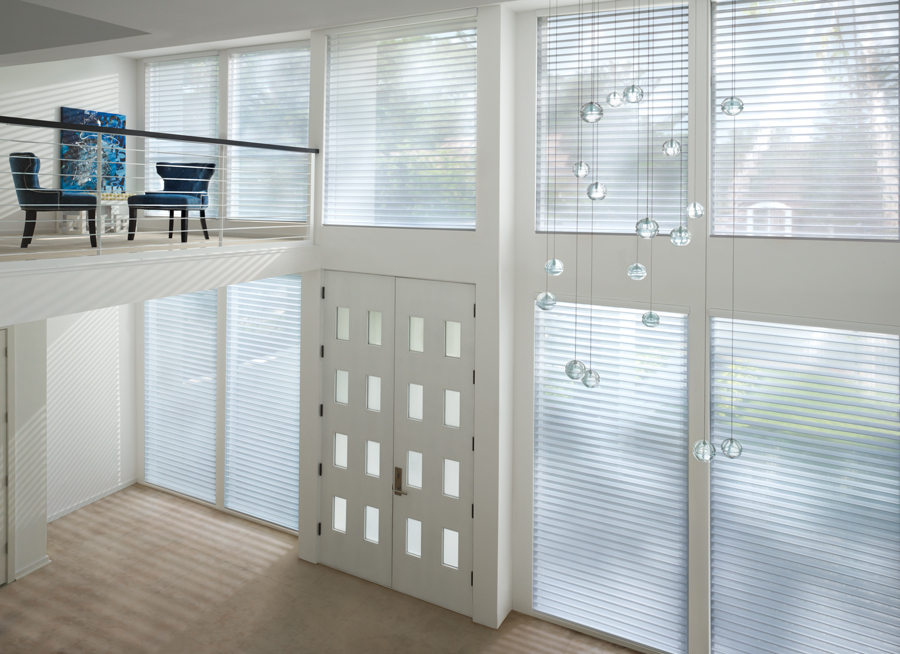 Here, white is used to bring about a modern minimal look so that nothing distracts from the amazing windows and tall ceilings.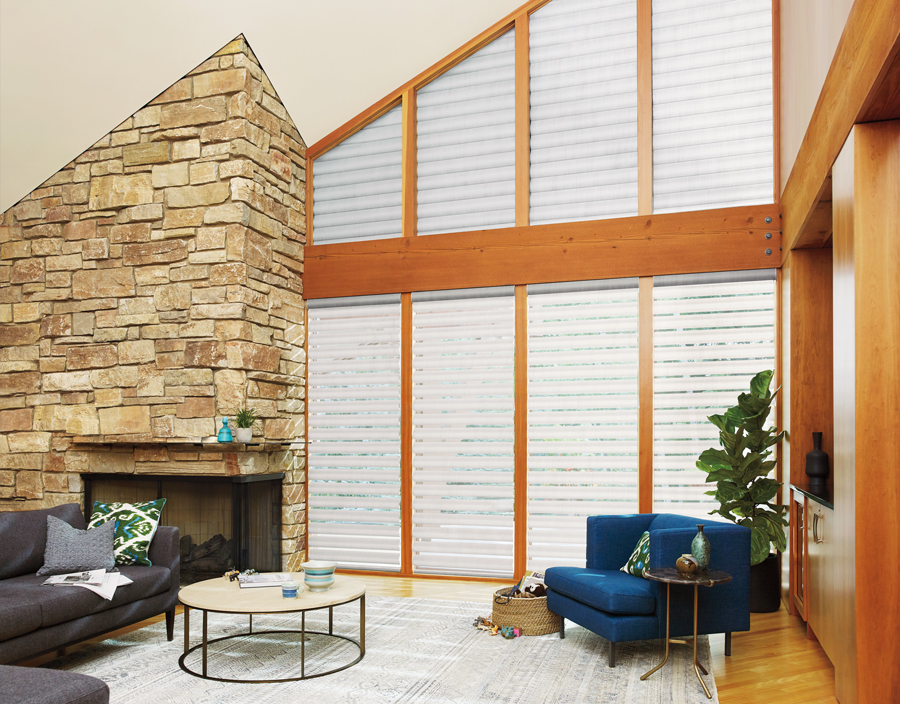 In this family room, the white window treatments compliment the natural wood finishes and it all comes together to be a cozy family room. The window treatments also serve a functional purpose as well. If too much direct sunlight streams into the room, it can create a harsh feel. The blinds allow you to control the amount of sunlight so that you can have just the right feeling for the space.
#3 Consider Amount.
White is a fresh, functional color, but how much is right for you? When considering how much white to put in your space, you should also consider how you're using the white.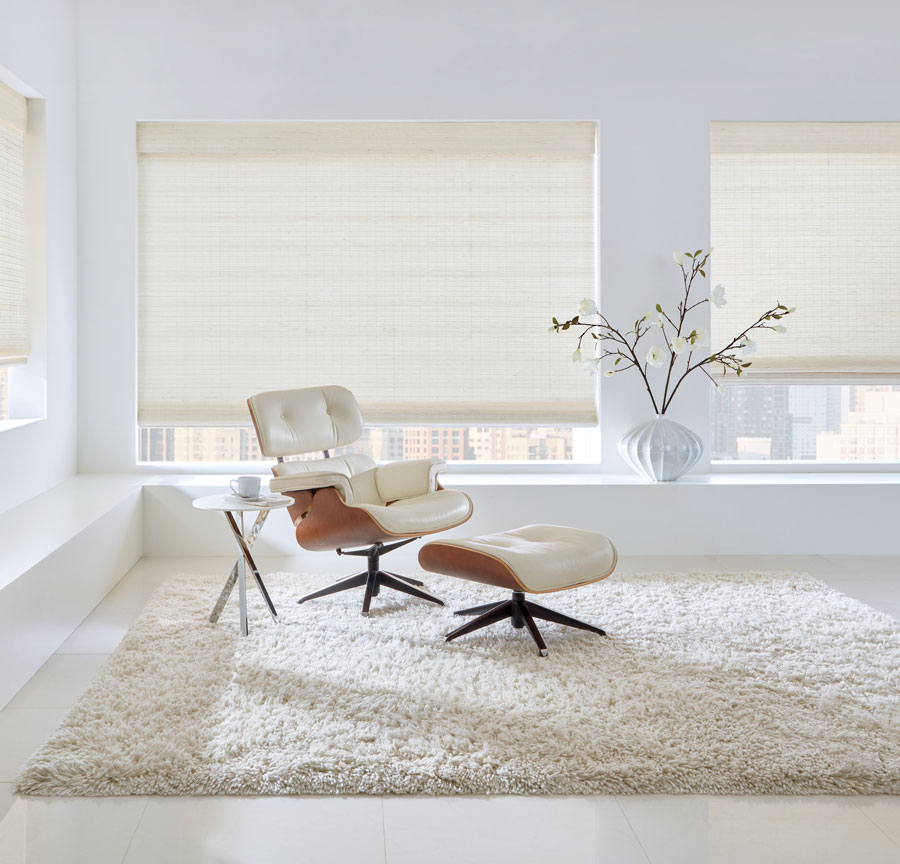 White is used throughout this room, but how it is used is important to notice. The woven shades alongside the white walls, create texture and visual interest. The white area rug is unobtrusive and allows the texture to add dimension and coziness. The mostly white design allows any small color to stand out with style.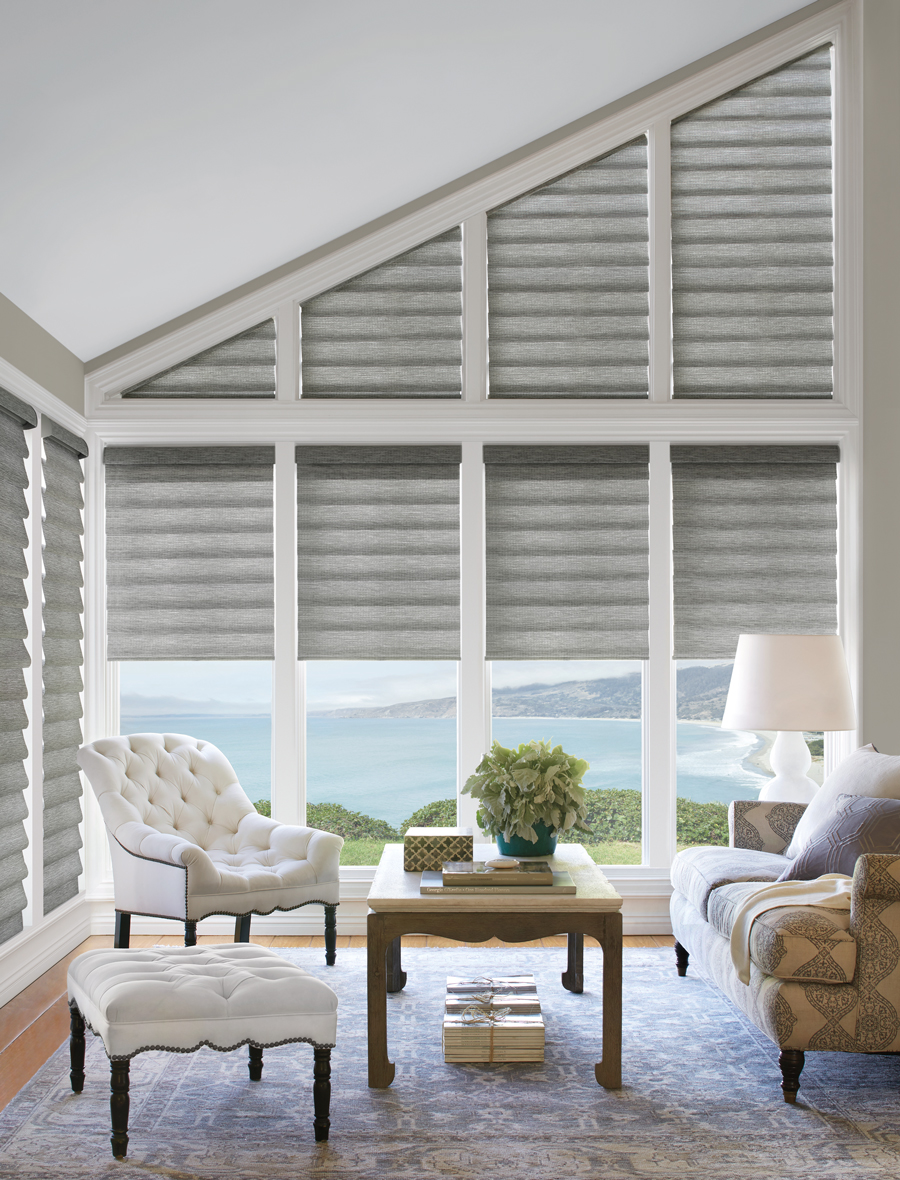 Here, the view steals the show so the white is used to accent rather than being a focal point. The gray roman blinds are a great choice as well because they contrast the white trim and make the windows eye catching even when the blinds are drawn.
Shades of White: The Ideal Refresh!
With all there is to consider, bringing shades of white into your home can still seem like a distant dream. Let us help turn your design dreams into reality. Visit our showroom in San Antonio to see and touch fabrics and full-size Hunter Douglas displays. We also showcase our beautifully crafted Texas-made plantation shutters to bring classic design into your home. Schedule your free in-home consultation with our team at Window Fashions of Texas so that we can help you bring shades of white into your home design. Contact us today!