Many style trends are here today and gone tomorrow. Certain ones, though, take root and endure. Coastal decor is definitely one of those. Why does it stick around? Its soft palette and relaxing air create an atmosphere of soothing tranquility–the perfect antidote to the stresses and chaos of everyday life. Does the beauty and peacefulness of the sea entice you? Take a look at the main aspects of decorating in the style of coastal decor.
Varied Textures
Coastal decor draws on the myriad of textures found by the ocean. Let glistening shells, rocky cliffs, calm water, and floating driftwood be your inspiration. Combining smooth, shiny, rough, and raw textures throughout a space creates a natural and complete look.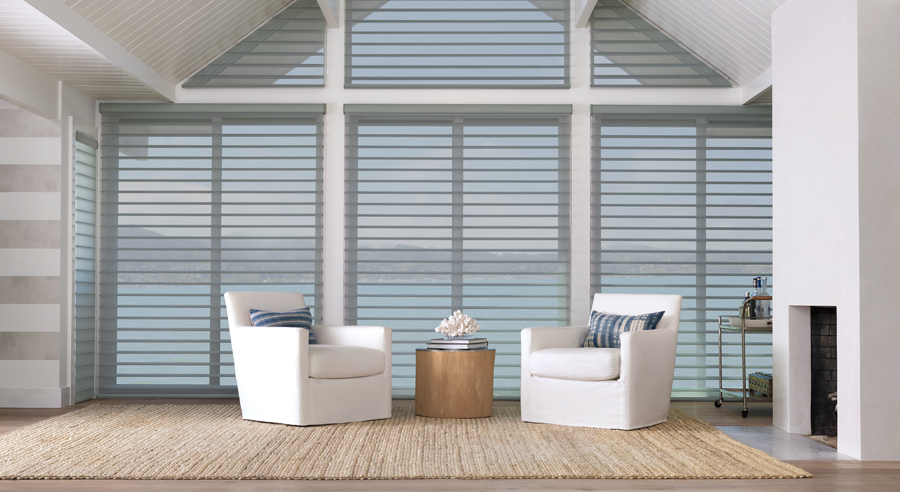 This room features a wealth of oceanfront textures that come together for the perfect look and feel. Pairing with the incredible view through Hunter Douglas Silhouette shades, the result is pure calm and organic beauty.
Gentle Colors
The serenity of the sea drives the color palettes used in coastal decor. Quiet and calm, their hues are pulled directly from nature. Any number of wispy whites, sandy creams, soft grays, and beachy beiges can form the foundation. Then cool blues and greens can make their way in–although, other colors can work equally well.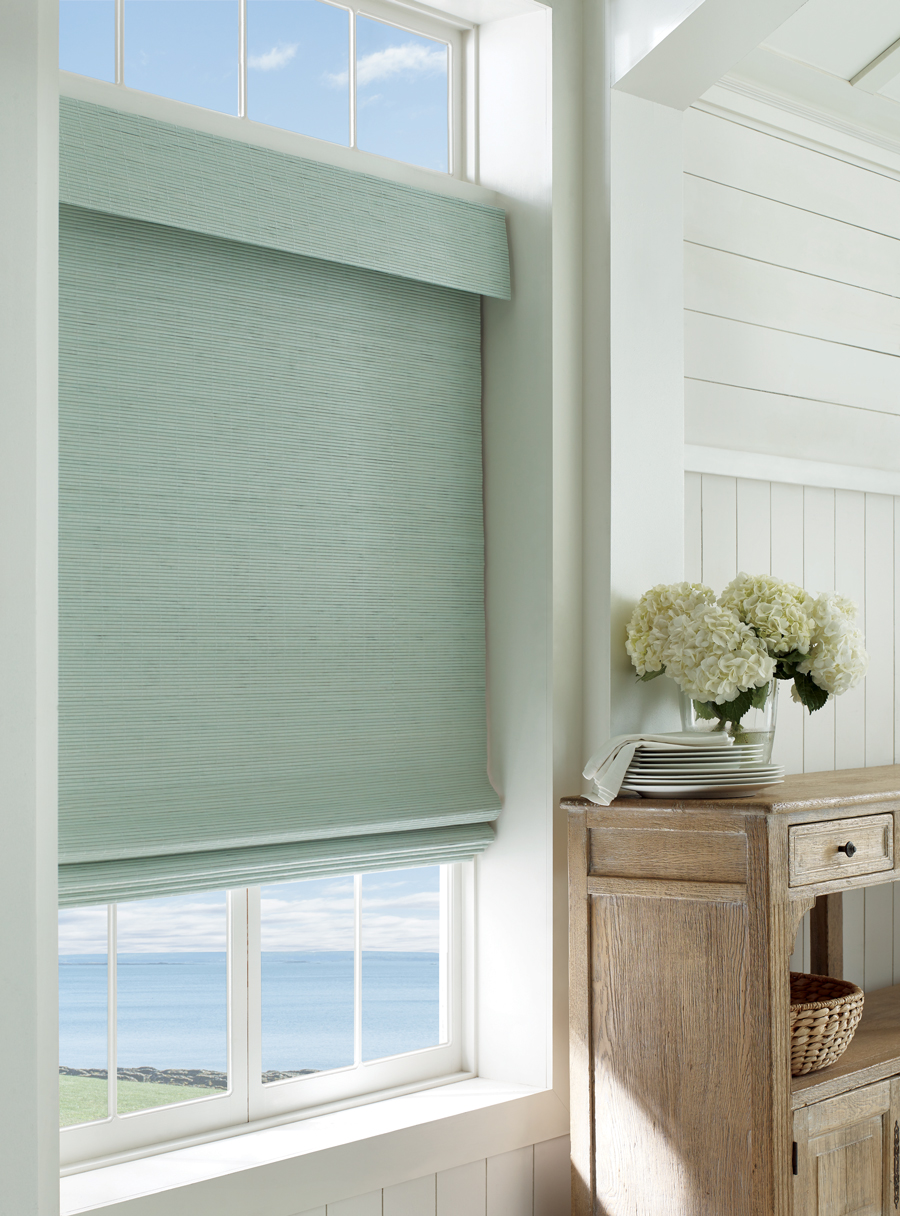 White and sand make up the base of this room's neutrals. Then, the accent color of the Provenance Woven Wood shade rounds out the palette with refreshing splendor.
Seaside Elements
When it comes to decorating with coastal decor, it's important for your furniture and accents to recall the very elements found on the shore. Pieces featuring warm woods and gray- or white-washed finishes speak to the weathered woods scattered all around the seashore. Light and woven fabrics are reminiscent of refreshing ocean breezes, while curvy shapes remind us of the water. And, plants and greenery bring life and actual elements of nature into your design.
From the gray-washed side table and rounded-off wooden bench to the potted tree and Everwood blinds, this room incorporates seaside elements so well. It's a prime example of stylized coastal decor and simply stunning.
Coastal Decor & More for Your Home
Are you ready to bring the soft and serene look and feel of coastal decor to your home? Would you like to see more of the fabrics and features in these design elements? Our team at Window Fashions of Texas would love to help get you started. The right blinds, shades, or shutters will bring out the beauty of your home and add incredible benefits to your life. Get in touch with us today to schedule your FREE, in-home consultation!