We've been in the business of transforming people's homes for years! Now it's time to share some amazing finished projects. Your home, before and after window treatments, can look completely different. With the benefits of light control and superior style, adding shades, shutters or blinds to your home will quickly resemble your dream home. Take a tour of 5 fabulous projects we've put together that can change the way you live in your home. 
Time to Sleep
There's nothing worse than waking up at sunrise on a Saturday morning as light floods your bedroom. And, even if you're tucked away where no one can see into your bedroom, those bare windows will make you feel like you're living in a fishbowl. By adding shades, shutters or blinds, you'll be able to enjoy your bedroom–a getaway space at any time of the day or night. The right product will block the morning sun, control the heat, adding features to allow a landscape view and provide privacy at night. Check out this amazing example of before and after window treatments. 
Loving Your Large Windows
It's sometimes tough to love your large windows all of the time. At first, it seems like things are going well–with their beauty and fresh perspective. But you come to realize their true colors and how they can make the environment very uncomfortable. The worst part is how quickly they heat up the room and shed glare all around. Their endless bright light is exhausting. We can help rekindle the flame by covering your large windows. By choosing from a large variety of sheer shades, or any treatment with view-through opacity, you'll have a happy home.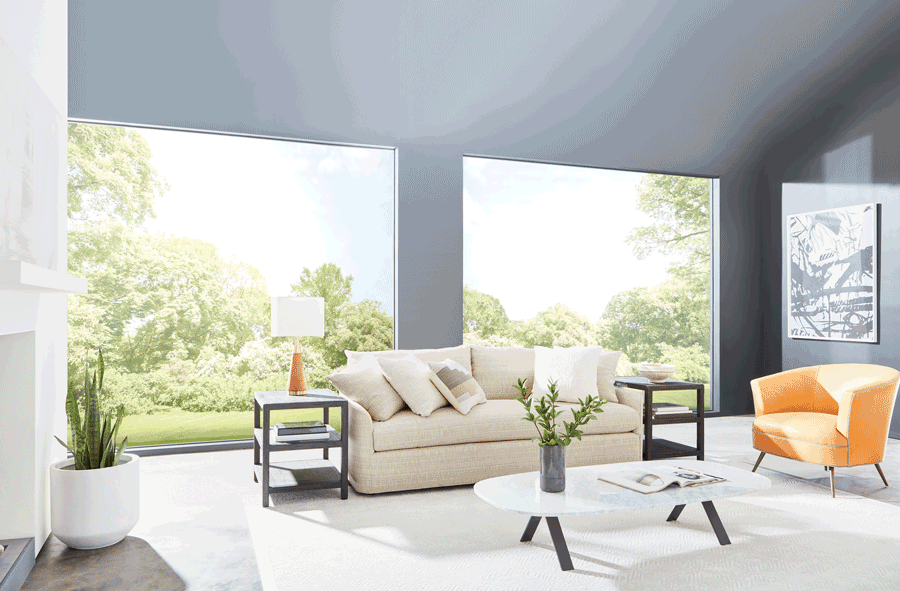 Preserve the Design
Adding window treatments to your home can make a big impact, but if you love the design of your home and want to preserve it, window treatments can be a subtle presence as well. We have endless options available, offering everything from simple styles to modern designs made from contemporary materials in a variety of textures and patterns. Remember window treatments also solve lighting, energy efficiency and privacy issues. They easily improve the overall feel of your home. Seeing the change in your home before and after window treatments can be exhilarating.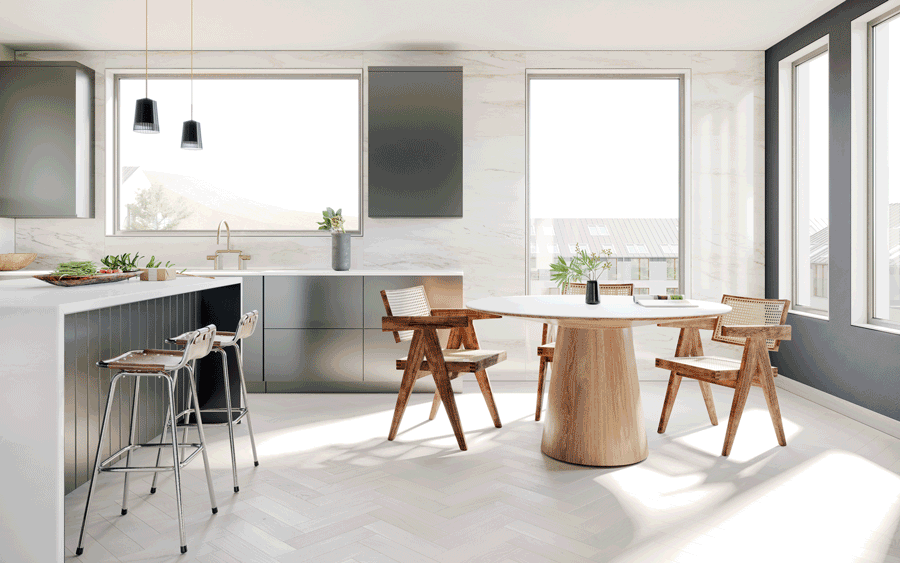 Change the Atmosphere
The ability to change the atmosphere in your home comes with adding the right window treatments. Window coverings provide many simple luxuries like custom light control, insulation and privacy with simple adjustments. Personalize your own settings to gain the ultimate experience by handpicking features that:
Adjust the brightness or direction of incoming light

Change the view in or out

Control the temperature 

Reduce screen glare

Respond to voice commands or the touch of a device
In addition, the features you select will deliver the custom atmosphere you desire. Check out the office space below. The fabric roman shades provide energy efficiency by blocking the light. But by adding the top down feature, natural light can still enter and warm up the atmosphere when necessary. On top of that, the city views remain while the bottom of the window is covered, reducing glare to make it a comfortable work environment. Take it to the next level by adding motorization or smart shades for quick and deliberate adjustments with the tap of a device or the sound of your voice. "Alexa, please close the blinds!"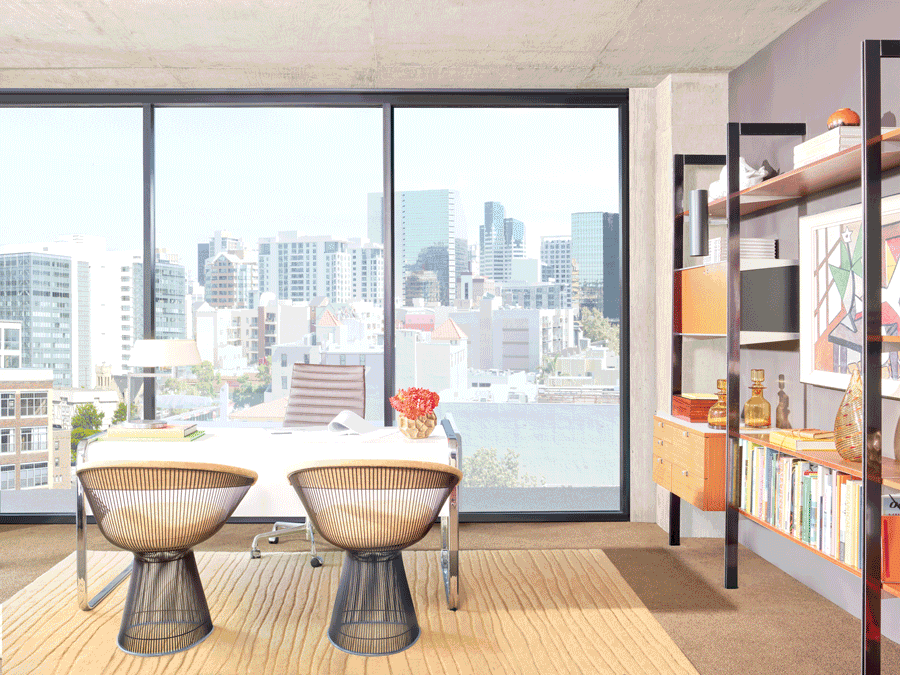 Added Protection 
As homeowners, we have so much to think about, sometimes things slip through the cracks.  Clients don't always consider the effects UV rays have on their interiors. Before they realize it, hardwood floors, upholstery, wall art and paint are all worn by sun damage. If you keep your windows bare, you are not protected. Take a look at the difference before and after window treatments made in this sunny loft. Woven Wooden Shades offer a rich look and an added layer of protection.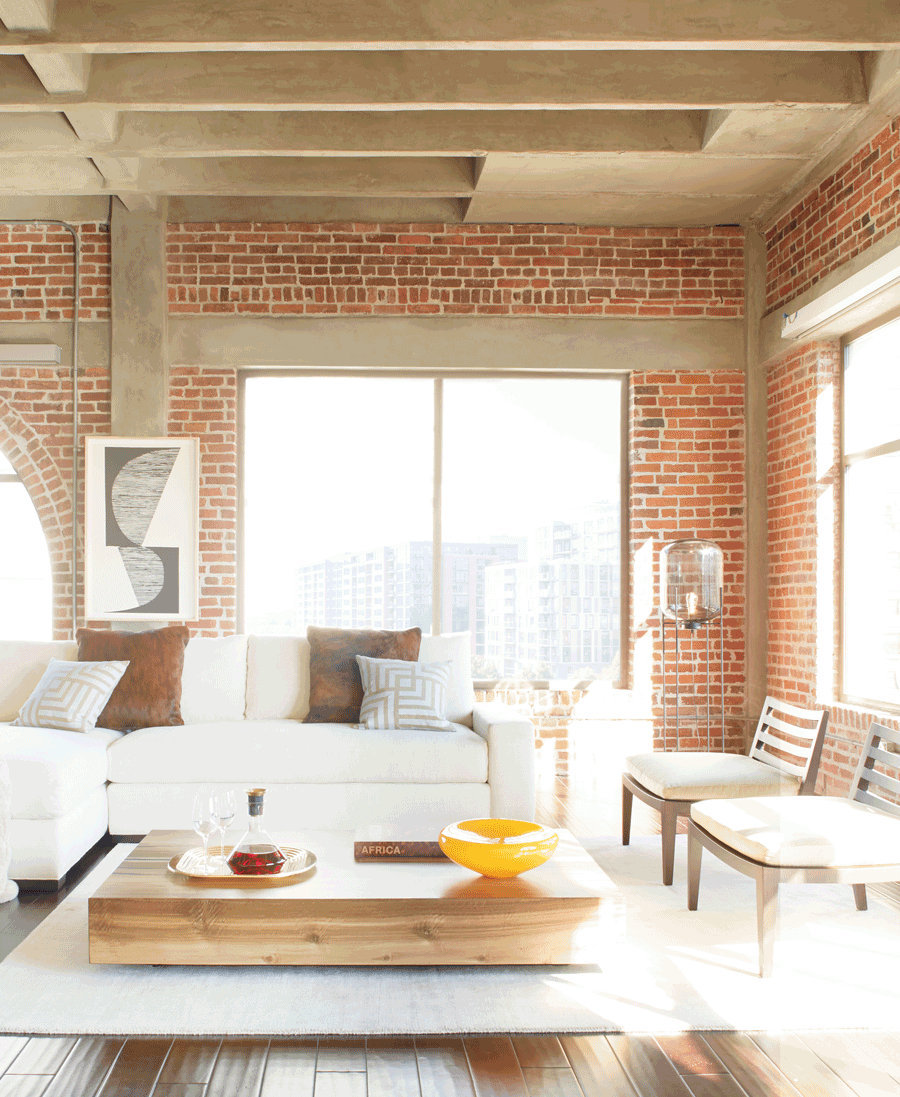 Before and After Window Treatments: Let the Next Transformation Be Yours!
Is it your turn? Are you ready to evaluate your home to see where window treatments could improve the look, comfort and privacy of your favorite spaces? Imagine your home before and after window treatments. The excitement of a big reveal can be yours! Let's get started today. Why not visit our San Antonio showroom to see the possibilities, or have us visit your home where we can help you visualize the transformation to come! It's an exciting process. Get in touch with us soon for your FREE Consultation!