Floor to ceiling windows provide space, gorgeous views and an abundance of natural light. All qualities that contribute to a perfect home. However, they come with a list of issues. Lack of privacy, faded furniture, and unstable temperatures are just a few. The idea of covering the view and blocking all natural light might have you hesitating–but times have changed. There are countless options of modern styles and gorgeous fabrics that will surely complete the look and feel of any room in your San Antonio home. Stay tuned and check out this guide to covering floor to ceiling windows.
There's No Need to Compromise Your View.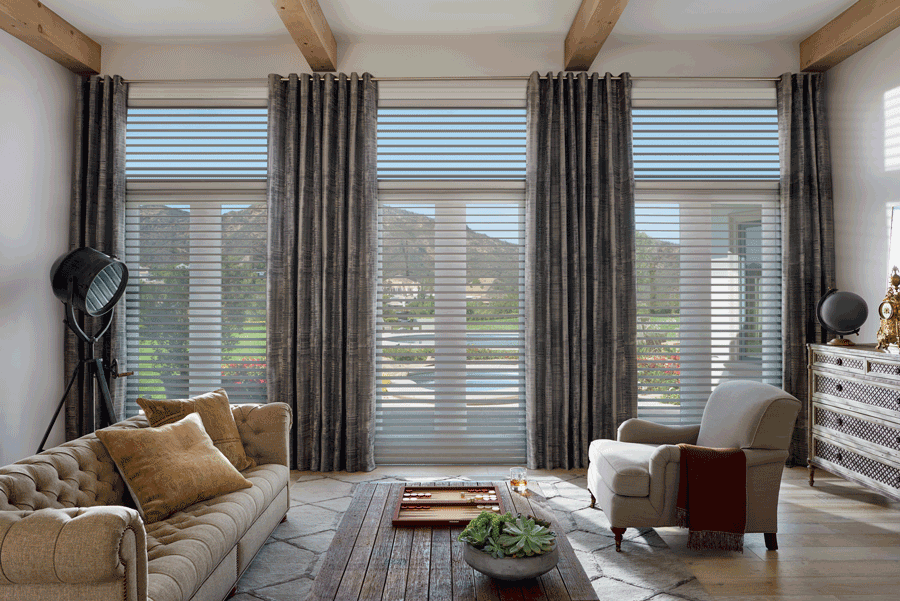 Window coverings for your floor to ceiling windows doesn't necessarily mean you have to cover your view. Hunter Douglas offers numerous styles and opacity levels that filter natural light while maintaining the scenery. Designer screen shades and Luminette sheer shades illuminate your space while protecting your privacy. It's the best of both worlds.
Bask In the Light.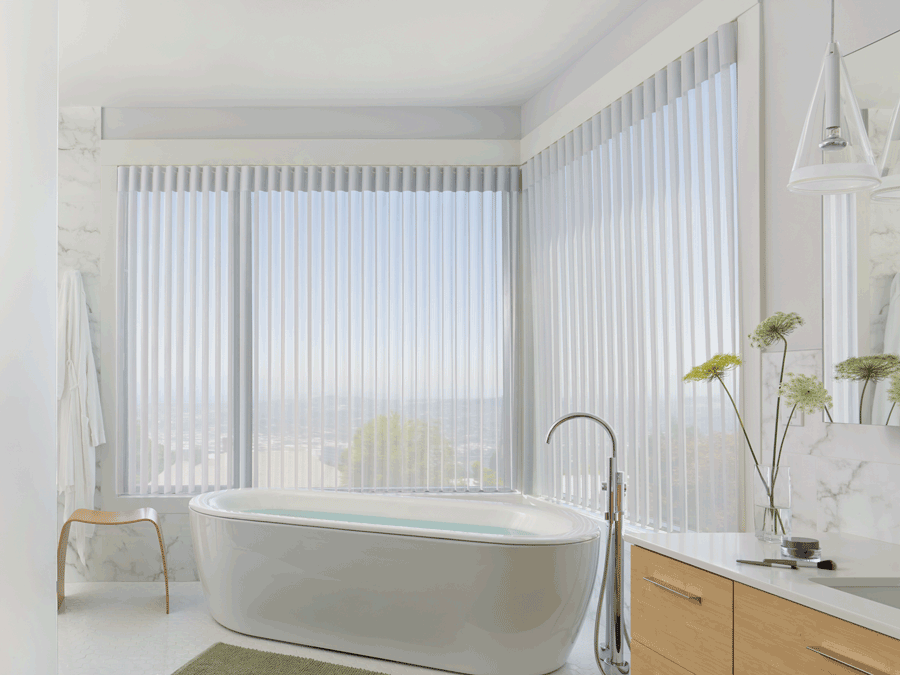 One perk of large floor to ceiling windows is the flow of natural light into your environment. But let's face it, sunlight can be extremely harsh on your furniture and hard floors, and the lack of control can be frustrating. With the right window treatments, you gain control of the amount of light you allow in, the direction of the light, and so on. Enjoy the benefits of natural light when you want.
Keep It Comfortable.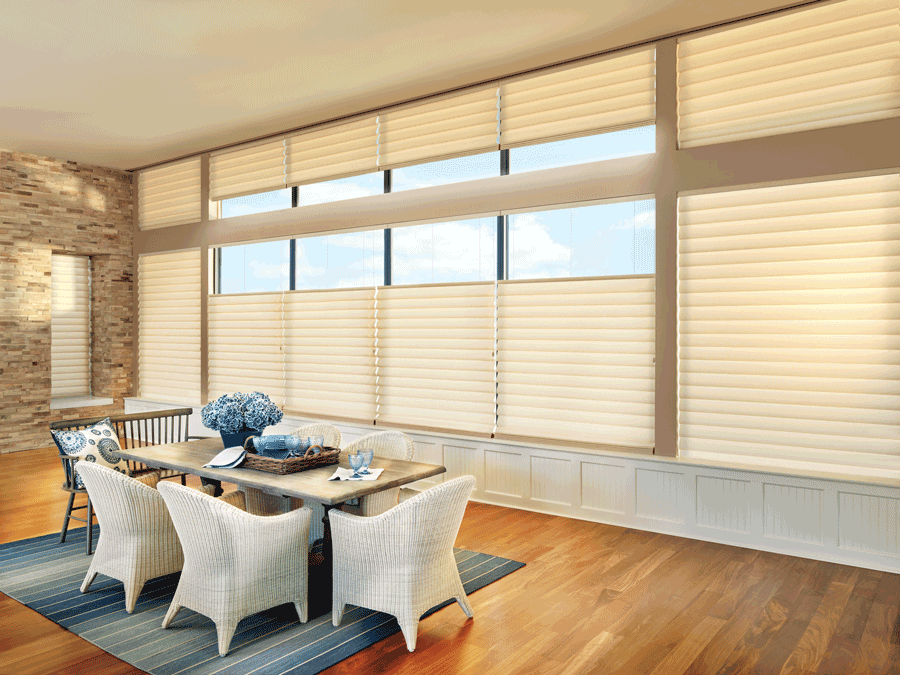 There's absolutely no need to compromise your comfort for the aesthetic of floor to ceiling windows. Sure they're stunning, the eyes and soul of your home, but why not elevate the style and functionality of your home with the right window coverings. Control your home's temperature year-round with energy efficient options, or maintain privacy and light control with top down bottom up solutions.
There's A Style For You.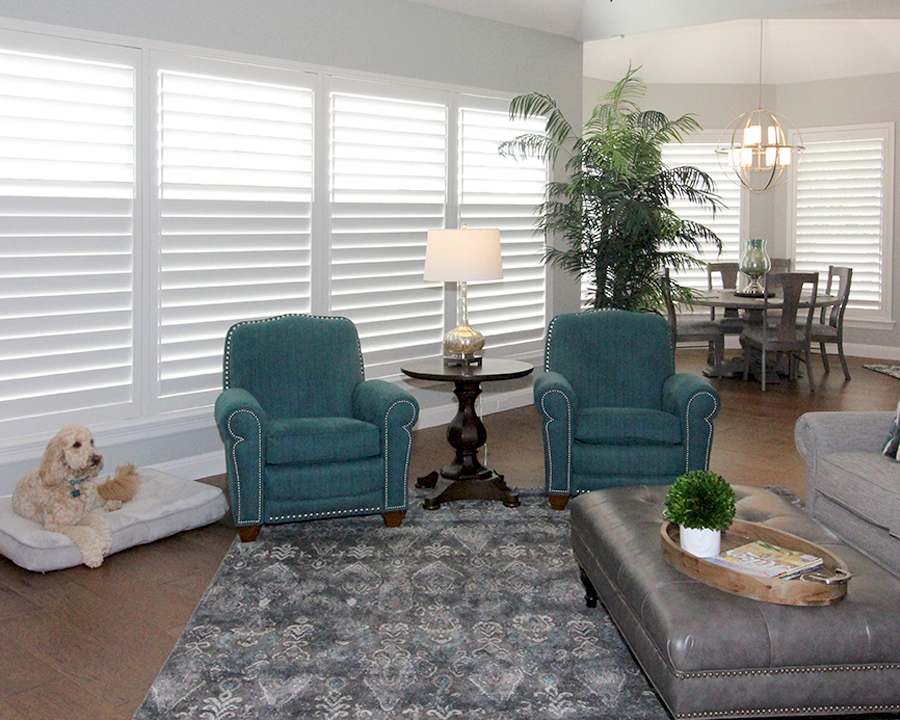 Thanks to contemporary design, we no longer have to suffer the limited options of drapes and obnoxious window treatments. Shades, Blinds and shutters are now offered in a wide range of styles, materials and fabrics that will fit seamlessly with your large windows. And trust me, there's a stunning style just for you.
Easy Life = Happy Life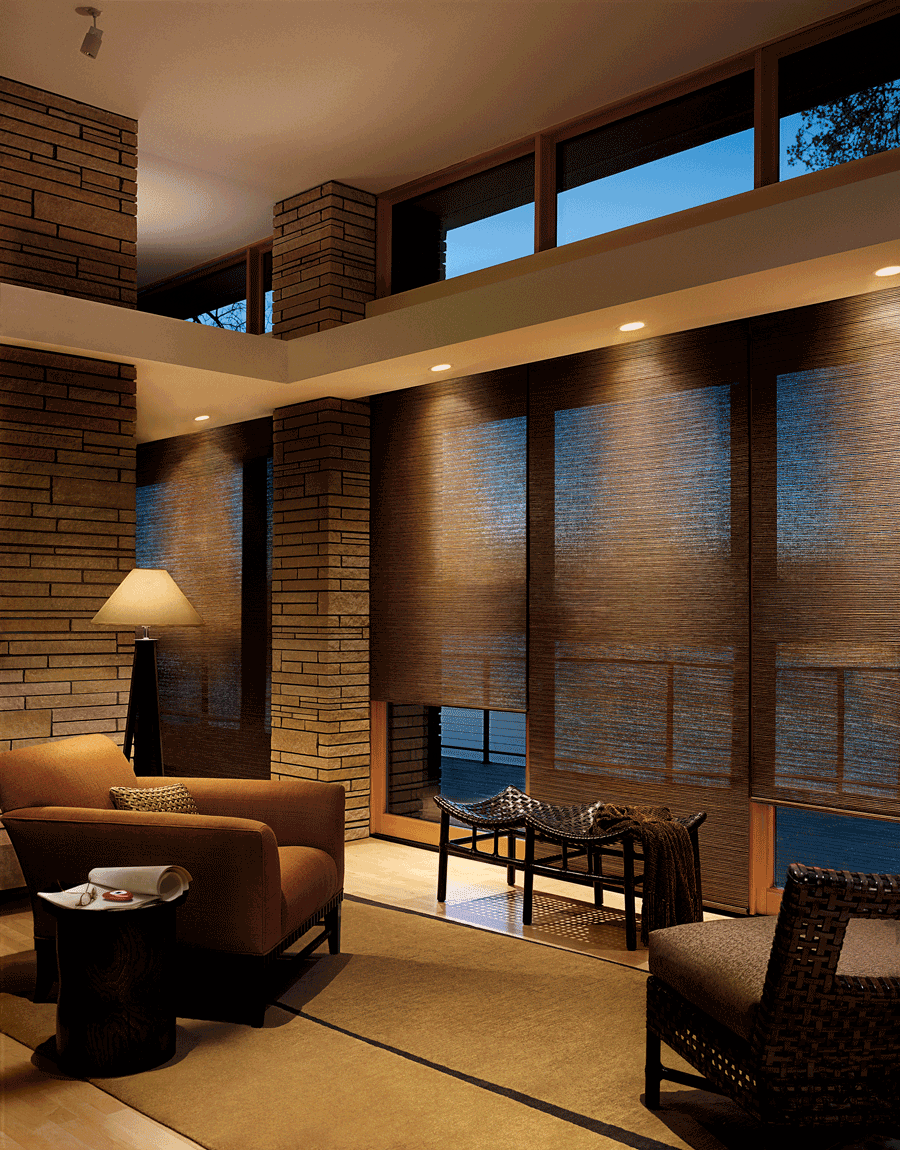 Why not get window treatments that make your life effortless. Large windows are notorious for being out of reach. With automated window coverings, you can adjust your shades in those hard to reach places at the click of a button. Or schedule your shades to adjust to your lifestyle through the app. Hunter Douglas automated solutions are offered and a range of different styles from minimalistic roller shade to a gorgeous roman vignette–you'd be surprised how affordable they are.
We'll Help You Get Started!
Covering your large floor to ceiling windows is a big job, and we are here to help every step of the way. From the initial consultation–where our designers measure your windows and show style options–all the way to the installation, we're here to make this a fun and enjoyable process for you in your San Antonio area home. Contact our team at Window Fashions of Texas today!