It's an incredible range of light control–you have to see it to believe it. Two In One Shades have skyrocketed to the top of so many "must have" lists. We thought we would introduce you to a number of collections that will allows you to enjoy the light, filter the light and block the light–all within one system!
Sheer Shades: Enjoy Light, Block Light 
When you think "sheers," you might think about softened lighting. But, with the introduction of Dual Shades, you can have your light and block it, too! Silhouettes are available with a secondary blackout roller for those days when the Texas sunshine is just too intense.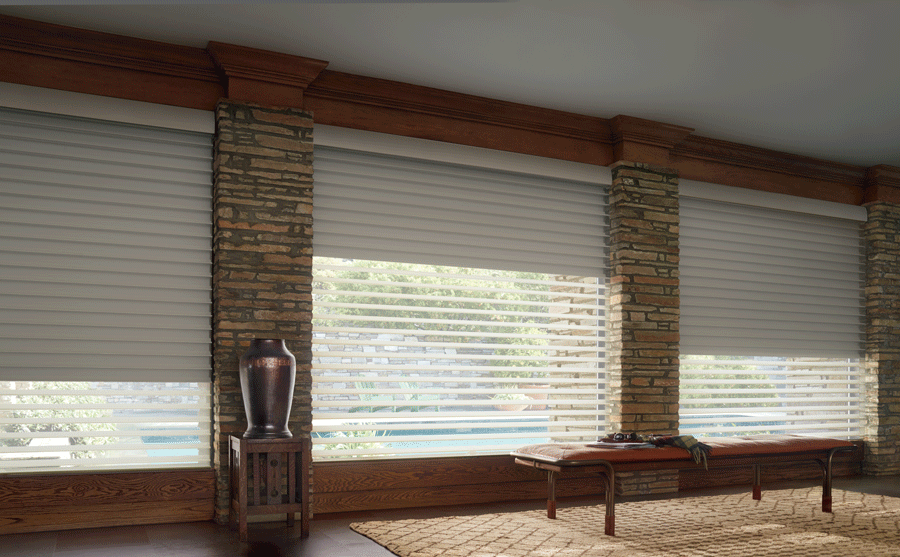 Pirouette shades produce similar results. Solid fabrics alternate to reveal a sheer backing. The sunshine is glowing, but with one adjustment, the solids close up to offer light blocking and invaluable privacy!
Large windows and doors deserve their own system. With sheer verticals, it's wonderful to take in the landscape. Sheers provide that stunning view. But, when privacy is needed and the sunlight has worn out its welcome, the solid vanes rotate to block it all out.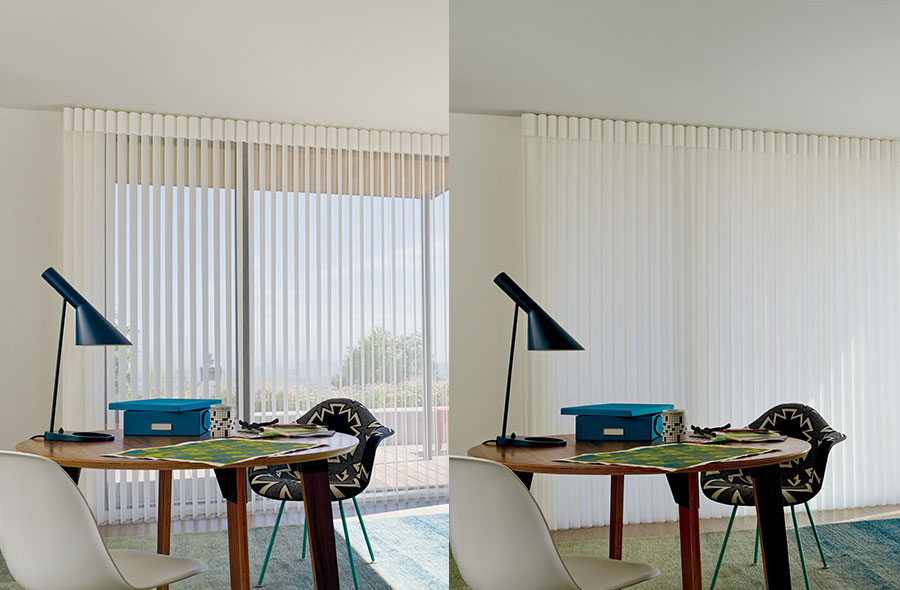 Energy Savings
Oh, that Texas heat. We know it all too well. Whether you want to fill your home with natural light, or not, you know you don't want to fill your home with Texas heat. Our honeycombs are available as Two In One Shades, covering the entire window to help you conserve energy and maintain comfort. Because these window coverings are joined in the middle, changing the light is as easy as adjusting the treatments up or down.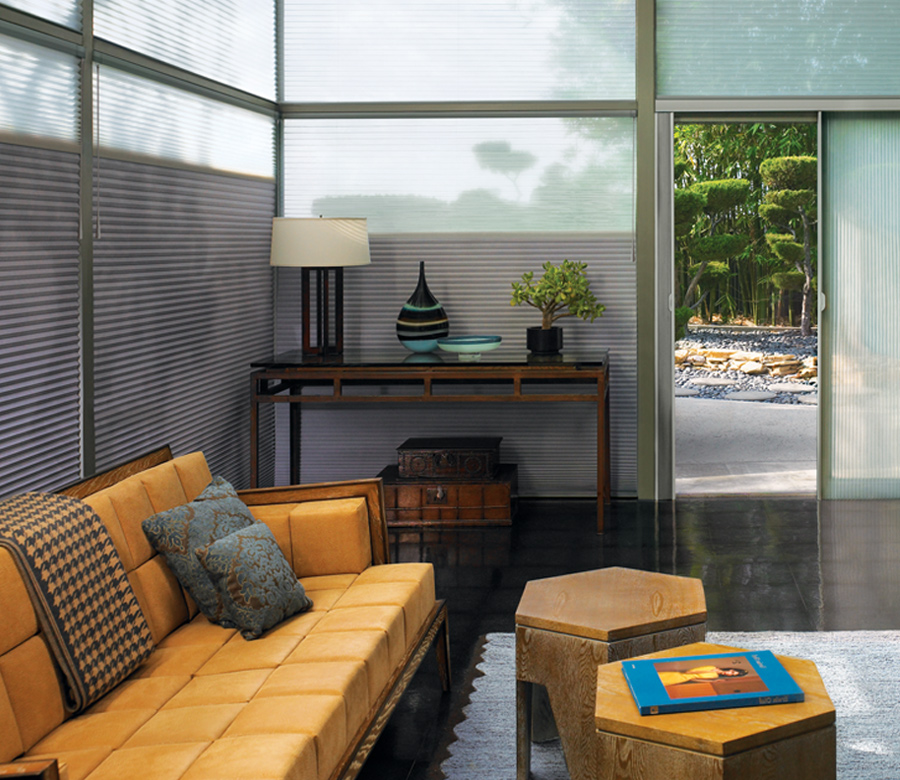 We are thrilled to announce that woven woods have joined the Duolite family! Two In One Shades for our woven collection means that you can fully enjoy the look of your wovens. When you need to control the temps? Adjust the secondary cellular shade down.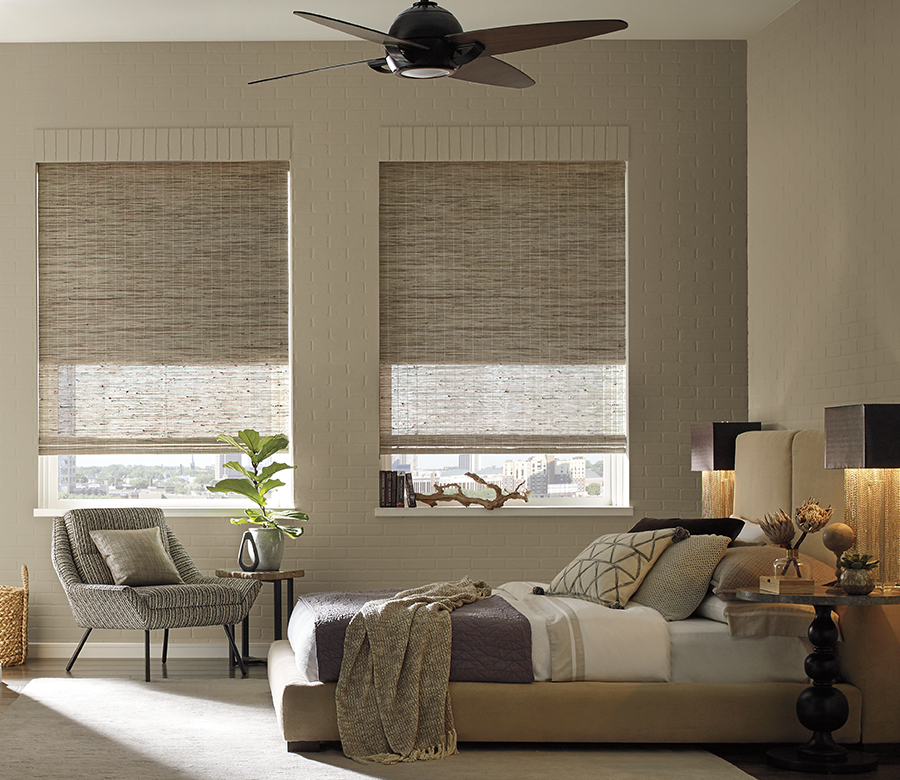 Two Classics, One Twist  
It's exciting to see the classics evolve over the years. Roman and roller shade collections are some of our favorites. And, by adding specialty features, we love them so much more! The Duolite feature brings a secondary blackout roller in behind the front, light filtering shade. So, no matter which one you love, you're getting a wide range of control!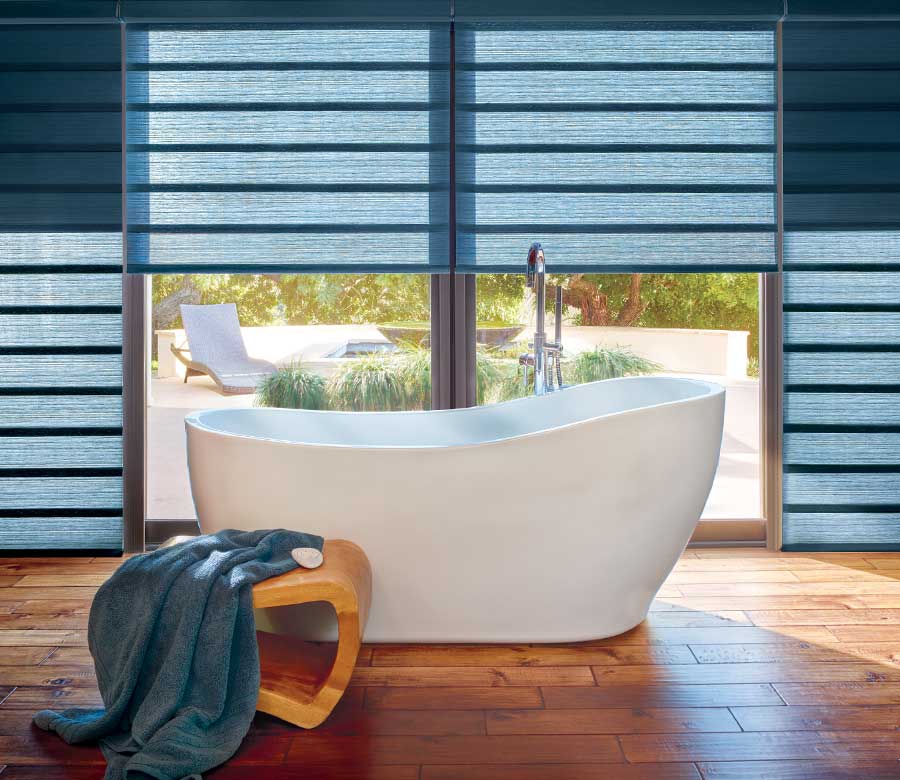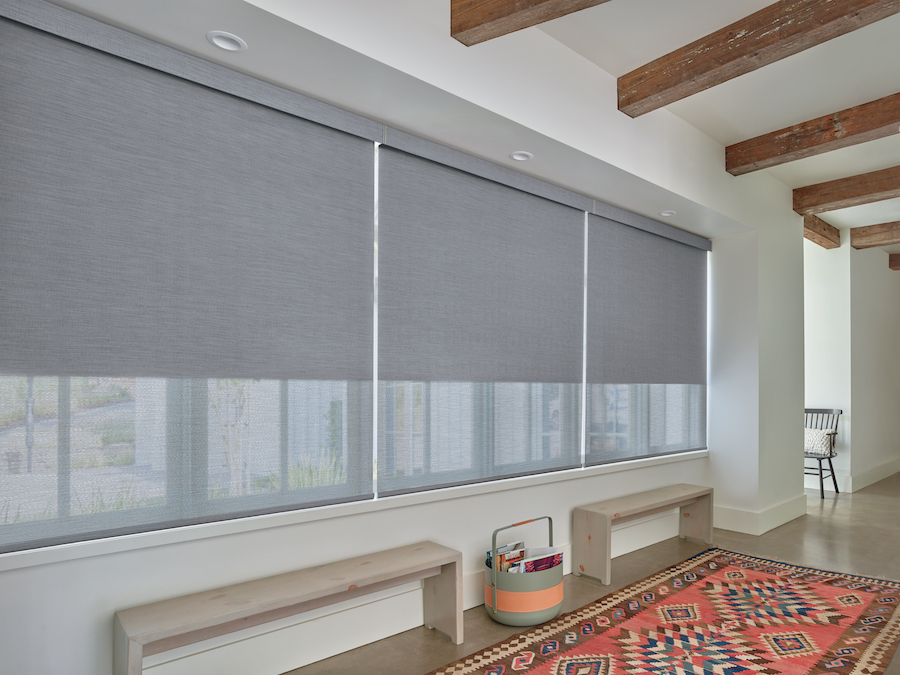 Speaking of control, one of our newer shade systems customizes the atmosphere of your space with a simple rotation. The Designer Banded collection layers sheer and solid fabrics, rotating them around to change the overall look and feel of your home, from view-through to room darkening, you'll love the results!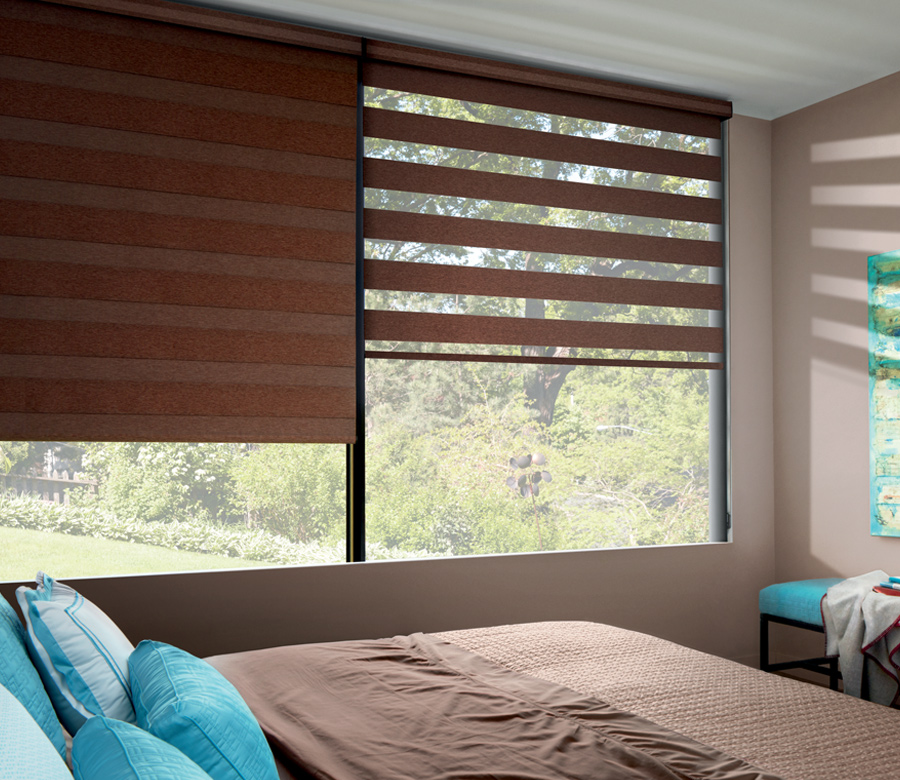 Two In One Shades: The Widest Range of Control
When you see all that's possible, don't you get excited? We sure do! These collections will truly enhance your home in ways we've never imagined. Control the light, the heat and the overall design of your home. Our team, at Window Fashions of Texas, would love to chat with you about how to enjoy your home to the fullest. Contact us for your FREE consultation.