Need inspiration? You've come to the right place. Window Fashions of Texas invites you to literally take a look 'behind the curtain.' Let's chat with our window treatment experts and see what design picks are their favorite and how window treatment trends are influencing home décor today.
Is there a color palette topping design picks right now?
Well, gray remains a top design pick and continues to be used extensively in homes everywhere, but there has been a slight change.  Today, we look for warmer toned grays–called greige–to extend the color palette. I like adding some brown toned grays from the taupe family, it can easily refresh your home's current palette since grays and browns complement each other. It also saves my clients from a complete makeover. Additionally, warmer toned grays pair beautifully with classic white which opens the door to an extensive selection of window treatments.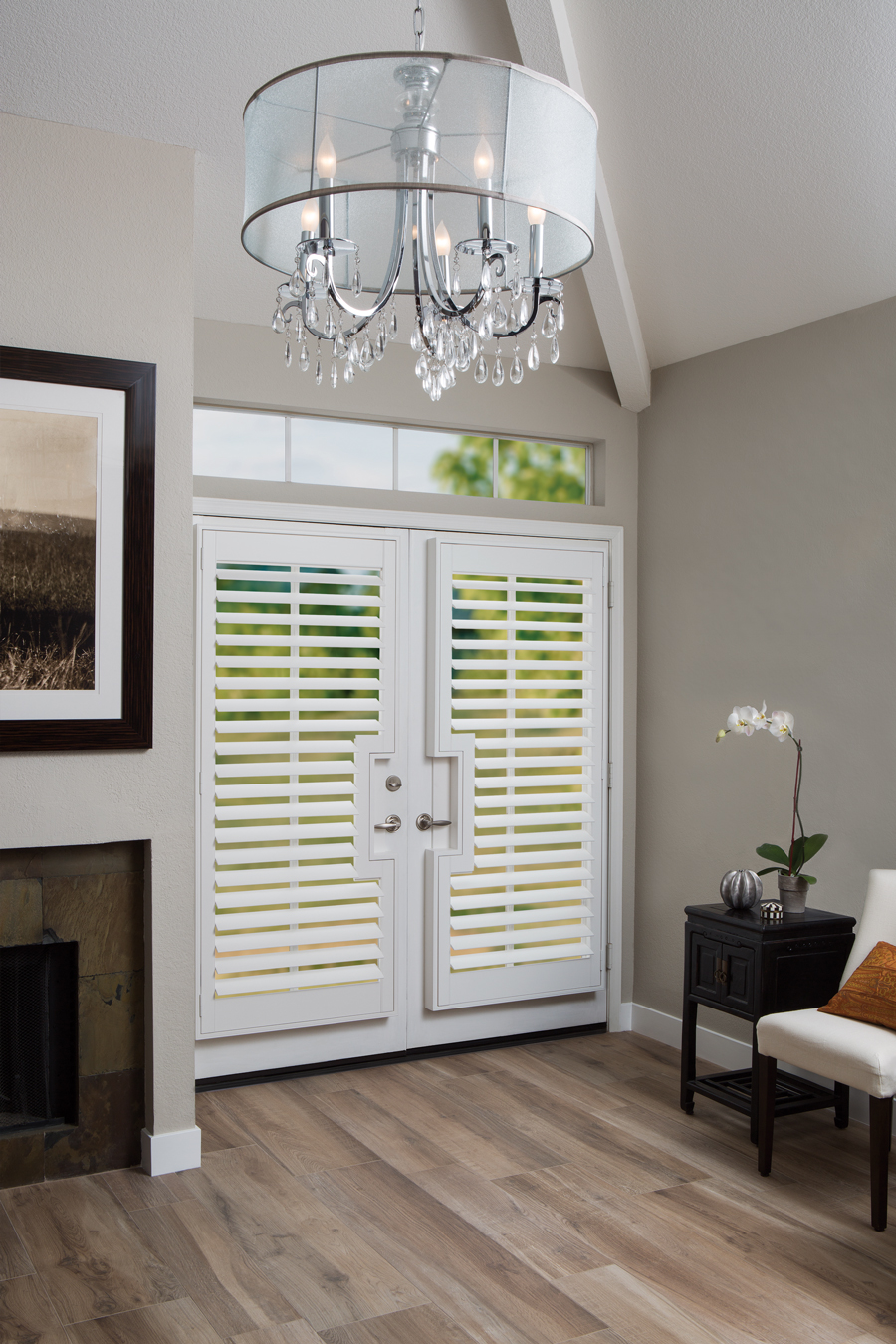 Do you find your clients drawn to a particular collection of fabrics?
Definitely! Clients are falling in love with our Rebecca Atwood Collection by Hunter Douglas every day! With such stunning colors and textures, her collection would catch anyone's eye and makes for the perfect backdrop in a custom home. Our clients can rest easy knowing that this collection is exclusive–not everyone will have the same prints and textures. For a truly unique home, I highly recommend clients check out this brilliant collection.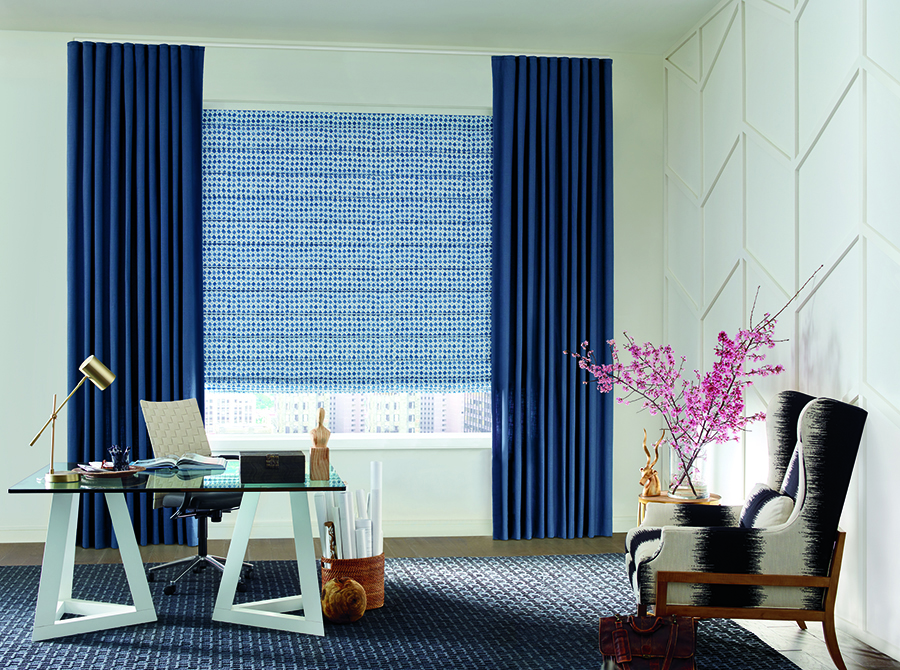 What product do YOU love to show clients?
My all time favorite window treatment product is the Pirouette Shade. I like to show them any chance I get. They bring such a completed look to any space, in any style home. They have become my absolute 'go-to'. In addition to creating a beautiful silhouette, they offer a range of function and can transform your windows from sheer view-through to room darkening in an instant. Did I mention their ClearView capabilities? This option creates a crisp, clear view to the outside while softly filtering light inside. Add Pirouettes to those large windows, and be prepared–they'll take your breath away.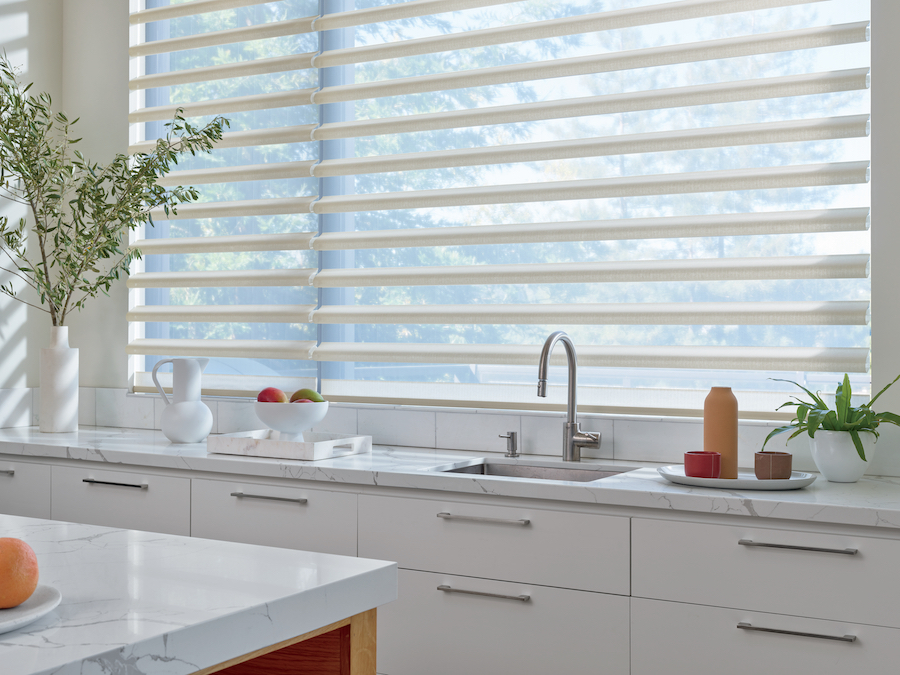 What's the most popular question you get asked?
This is easy! "Do you have motorized shades?" And my answer is,  'ABSOLUTELY!!! And, I love to show them off." Clients are amazed by the new advances in smart home technology. Not only are our window treatments motorized, but they can be integrated into your current smart home technology to rise and fall on your schedule. By using voice control, remote control or scheduling through the phone app, your home can be adjusted to the right atmosphere at any time–and from any location! Motorized shades are incredible!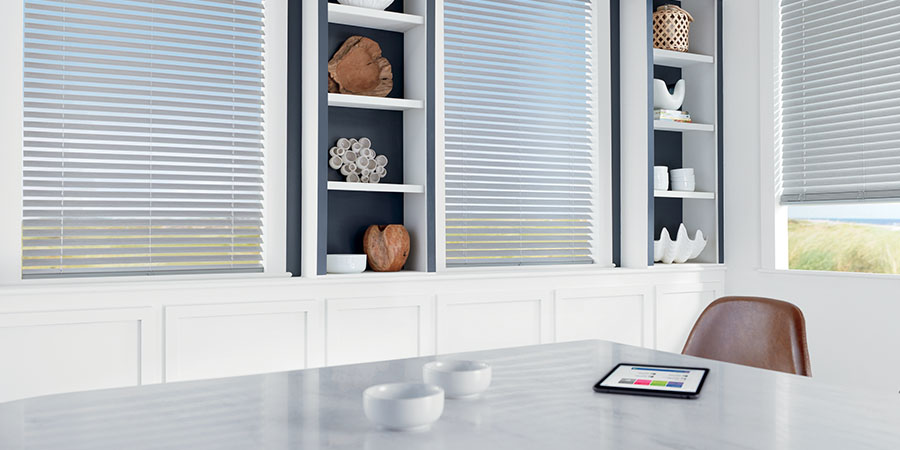 How

easy is it to get started?
It's very easy to begin transforming your home with our design team here at Window Fashions of Texas. It all begins with a phone call to discuss how your home functions and where you may need window covering solutions. Our experts will create a custom plan including all the top design picks specific to your home and your family's needs. Next, visit our San Antonio area showroom where you can view our exclusive collection of Hunter Douglas fabrics and styles. We can also come to you for a FREE consultation. It's an exciting journey, and we can't wait to begin. Contact our team today!