Have you ever realized just how much time you spend in your bedroom? Granted, most of that time is usually spent sleeping. However, it's also where you unwind for the day and wake up ready to start each day. That's why it is important to combine style, privacy, and comfort all in one to create your perfect oasis that you deserve. Continue on to see some of our favorite bedroom design tips that we've compiled into a helpful list for all those seeking a change for their space.
Add in Some Extra Color
The Color of the Year 2021, was actually two colors! It is a cheerful yellow, paired with a simple gray. The color pairing is a great place to start, but if yellow isn't your favorite, this combo shows just how to combine a vibrant pop of color with a steady neutral to balance it all out. You can start a bit smaller by switching out a few decor pieces or throw pillows, or go all in by adding a fun wallpaper. But no matter how you add in color, if it's a favorite, it's sure to be a space that always brings you joy.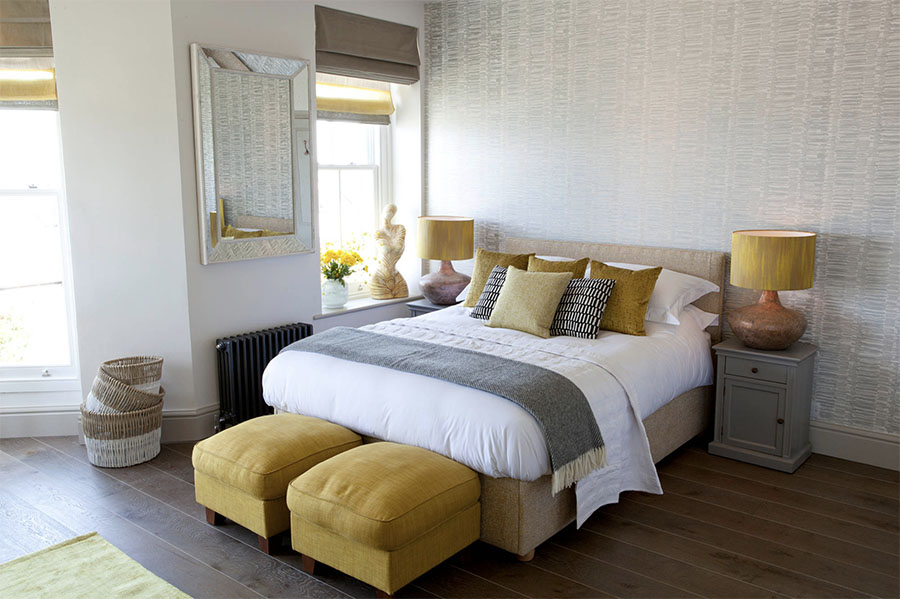 Use Fabrics to Add Texture and Depth
After you've selected the color palette you want to incorporate, it's time to start working with fabrics! Fabrics have a magical way of increasing the coziness in a room, especially when several different textures are thrown in to the mix. Adding a couple layers to your bedroom will make the space seem more welcoming and relaxing at the end of a long day.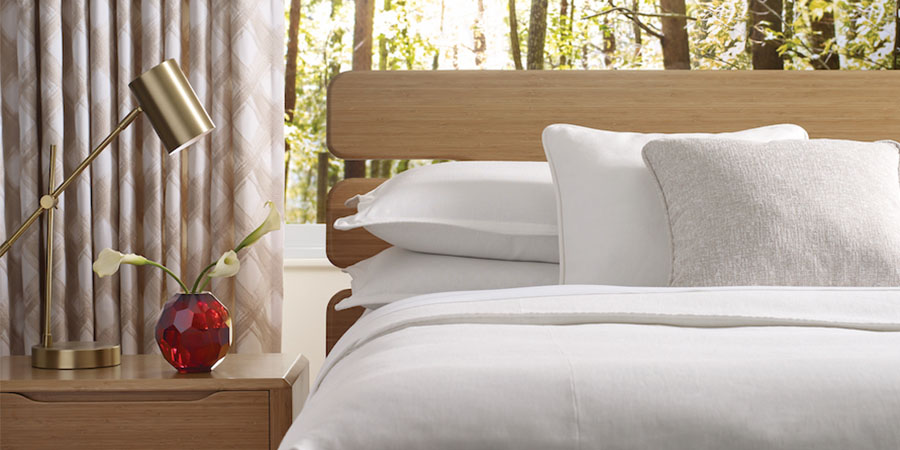 Window treatments are one of our favorite parts of our bedroom design tips. Dressing your windows helps to not only top off the design aspect, but there's also so much functionality that comes along with them. To tie it all together, adding coordinated throw pillows and an area rug are another fun way to "cozy up" your room with texture.
Don't Forget the Atmosphere
We've talked a lot about the style of a bedroom, but we don't want to forget about the function too! Having light control, privacy, and convenience is an integral part of any part of the home, but especially in bedrooms. No matter how you prefer your sleep haven, we have the options for you!
Does the sun rise right into your windows? Try out room darkening shades in order to keep it dark later into the morning.
If you're wanting added privacy without sacrificing the dreamy natural light, top down shades are for you!
Want added convenience and shades that you can program to open right when your alarm goes off? Smart shades are an ever growing trend, and for good reason!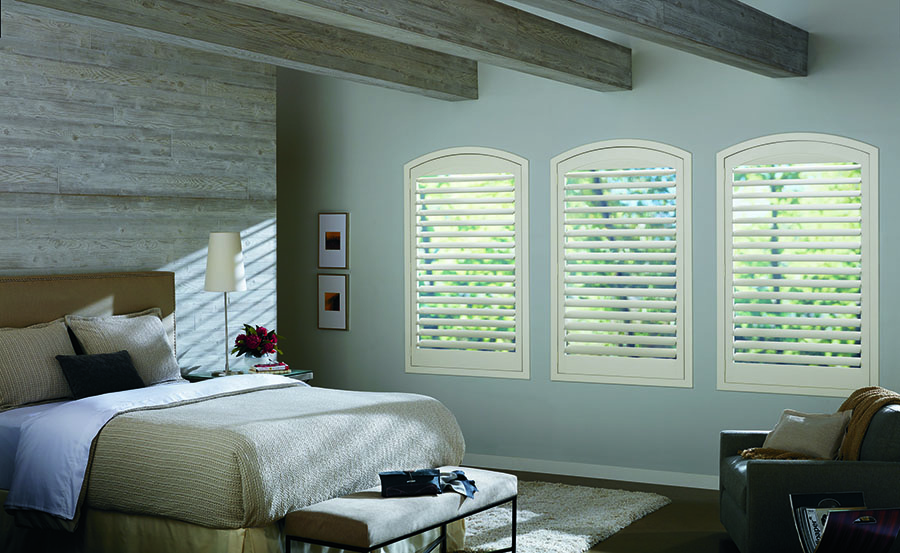 Tidy Up
Having a cluttered physical space can make it easy for the mind to feel cluttered too. When we're left with that feeling it's hard to fully relax and feel at peace. If you have a corner where clean laundry usually piles up before it's put away, now is a great time to put it all away and keep a clean slate in your bedroom.
Work on Your Green Thumb
Most houseplants actually prefer to be left alone and not overwatered. This means housing them in your bedroom may just be one of the best bedroom design tips! By keeping them in a space that you're not in all day, you won't be tempted to over care for them. Also, aside from the peaceful look that plants bring with them, they are great for keeping the air pure and increasing the quality of the air. For a room that people spend 1/3 of their lives in, it's important that it's a healthy space!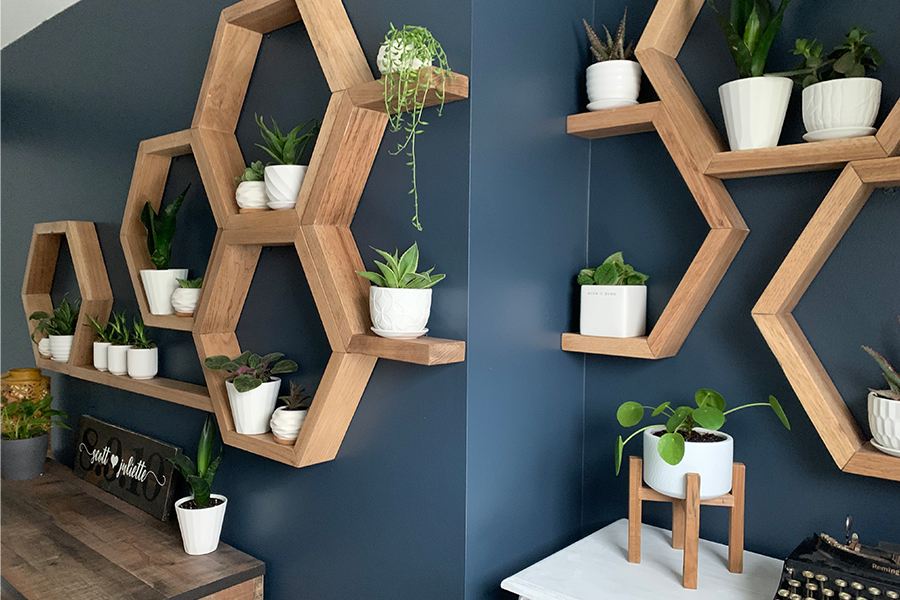 Which Bedroom Design Tips are You Eager About
Have you been wanting to change up your sleep space but not quite known where to start? We hope these bedroom design tips gave you some inspiration on where to begin and how to direct your design choices for a peaceful and comfortable oasis. As always, our team here at Window Fashions of Texas is here to help you! Contact us today for your FREE consultation.