ABC's of Window Fashions: H is for Home Sweet Home
April 19, 2015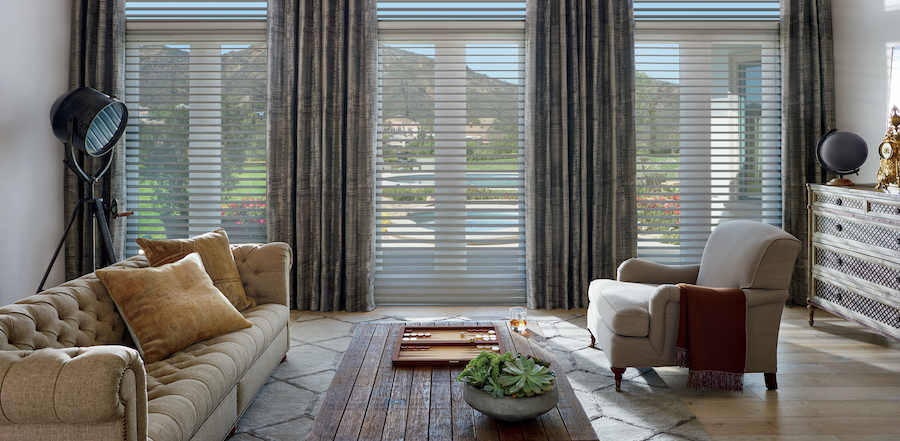 Here in the U.S., we are quite nomadic people. Despite the fact that nomads of the past simply packed up a tent and rode their horse to the next watering hole, our process of moving is a bit more complicated these days.
The average American will move over 10 times in their lifetime. This means a lot of renting, buying and selling of houses. Each time we find ourselves in a new domicile, we strive to make a house a home. We want to feel like it truly belongs to us–creating home sweet home is important–to feel comfortable and familiar, to best restful and serene, to show off our unique styles and personality.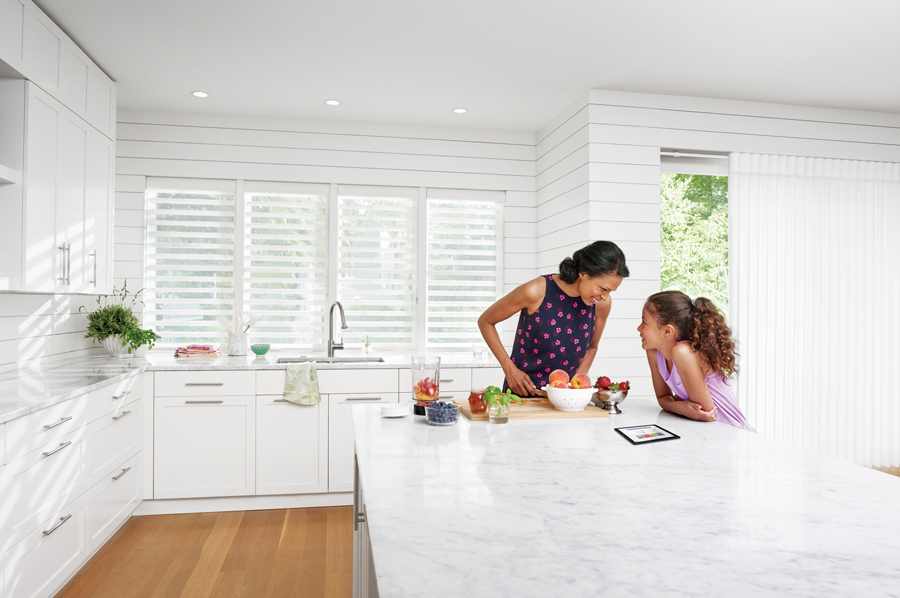 So whether you are renting or buying the house you are in or about to live in, there are some great tips for ways make your home sweet home.
This first set of three tips involves some thinking and processing that can be emotional. Take a deep breath and dive in…
Be true to yourself. This is perhaps the most important consideration. The place you live needs to feel like home. It is your escape from the madness of the rest of the world, a place to unwind after a stressful day, an oasis where you can kick off your shoes and ignore the outside world. That means the way your home looks – especially on the inside – should be a reflection of what you makes you feel good.
Declutter. Ask yourself these three questions about items in your home:
1. Do I use it?
2. Do I love it?
3. Am I keeping it for sentimental reasons and is that enough of a reason to keep it?
For more tips on decluttering, check out our Pinterest Board: Organize + Clean.
Be patient. If you are emptying boxes as you move into a new space or trying to revamp an old one, just remember that it won't happen overnight. Work your way through each room and take the time to be selective.
This second set of three tips involves making decisions from a big-picture point of view.
Prioritize window treatments. And yes, even in a rental. Sometimes when you look around a room, the decorations are lovely and the furniture is well-placed and comfortable, but there is just something missing. It is often the window treatments that pull a space together to give it a completed, cohesive look and feel. But don't go it alone and try to figure out what would look best. Window treatments can be tricky, so take a trip to the Window Fashions of Texas Showroom and talk to one of the knowledgeable Design Consultants. They will help you get it just right.
Peruse Pinterest. Sure, it can be a big time waster and it can make you pine for things you can never have. BUT it can also be a place of inspiration and discovery! Make boards for the different rooms of your home and identify styles that you like. Go back through the pictures and determine what it is you like or dislike about the spaces. This will help you layout your rooms and accessorize in a way that you love. And then re-read the tip above about being patient!
Accessorize seasonally. Once you've got everything nice and neat and just the way you love, think about adding seasonal splashes. Christmas gets the most attention at my house, but I try to throw in some not-too-sappy red's and pink's around Valentine's Day. Spring and Easter are my favorite time of year since I can't resist the pastels and blooming flowers. And by the end of a long, hot summer, I'm ready for some Autumn-inspired decorations.
So a few questions for your reflection (borrowed from In My Own Style):
Does your home truly reflect who you are? Why or why not?
Are all your needs being met physically and emotionally?
How do you want to live? (Casual? Formal? Cozy? Spacious? Dark? Light?)
If you were the only person you had to impress, how would you decorate your home sweet home?
We would love to help you figure out how to create a beautiful atmosphere. Contact our team, at Window Fashions of Texas for your FREE design consultation.