It's an innovation for the future of design. Aura Illuminated Shades will change the way you feel about your home. With the ability to light up your home when the window shades are closed, or partially closed, you are in control. Not only that, but the light can be contoured as you change the color temperature of the lights. Ready to discover this incredible new feature of window coverings?
How Do These Shades Work?
Available in three different collections of window treatments–roman shades, roller shades & cellular rollers–you can experience this revolutionary new feature. The window shades function just like ordinary window coverings. But, they are also capable of so much more. With a reflective backing + an LED light strip, the entire shade illuminates when activated. All the glow with none of the glare, plenty of light without privacy concerns. Not only that, but you can change the color temperature to fit the activity or time of day.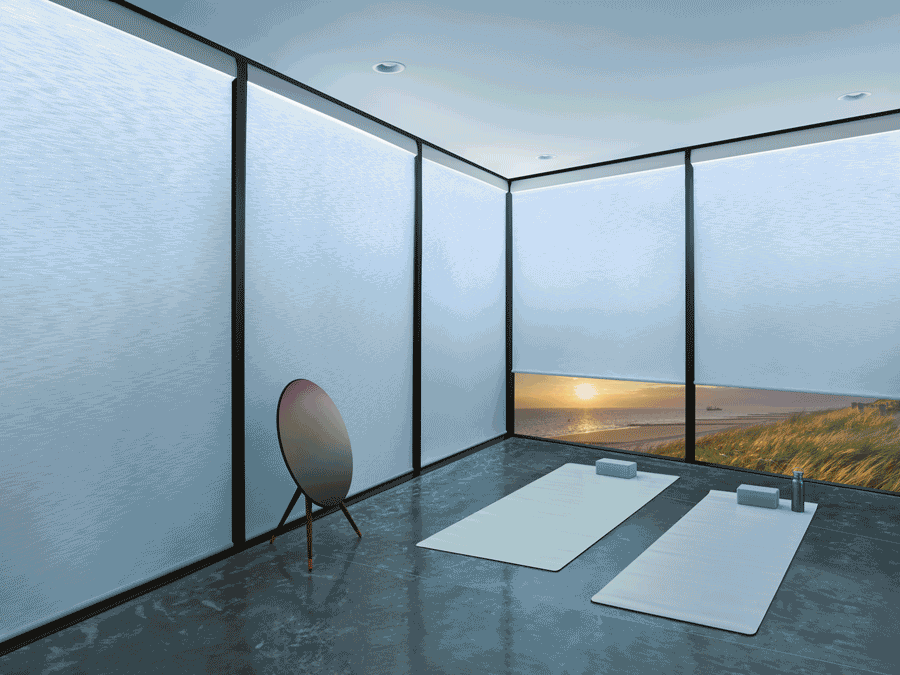 Get Up with the Sun
Even before the sun rises! No matter what's happening outside, you can set your shades to the perfect schedule. The "warm" light temperature may be the best way to begin your day–mimicking the rising sun. But, you'll also retain your privacy as you get ready. Then, you can easily adjust the temperature of the lighting to best fit your wants and needs as the day goes on.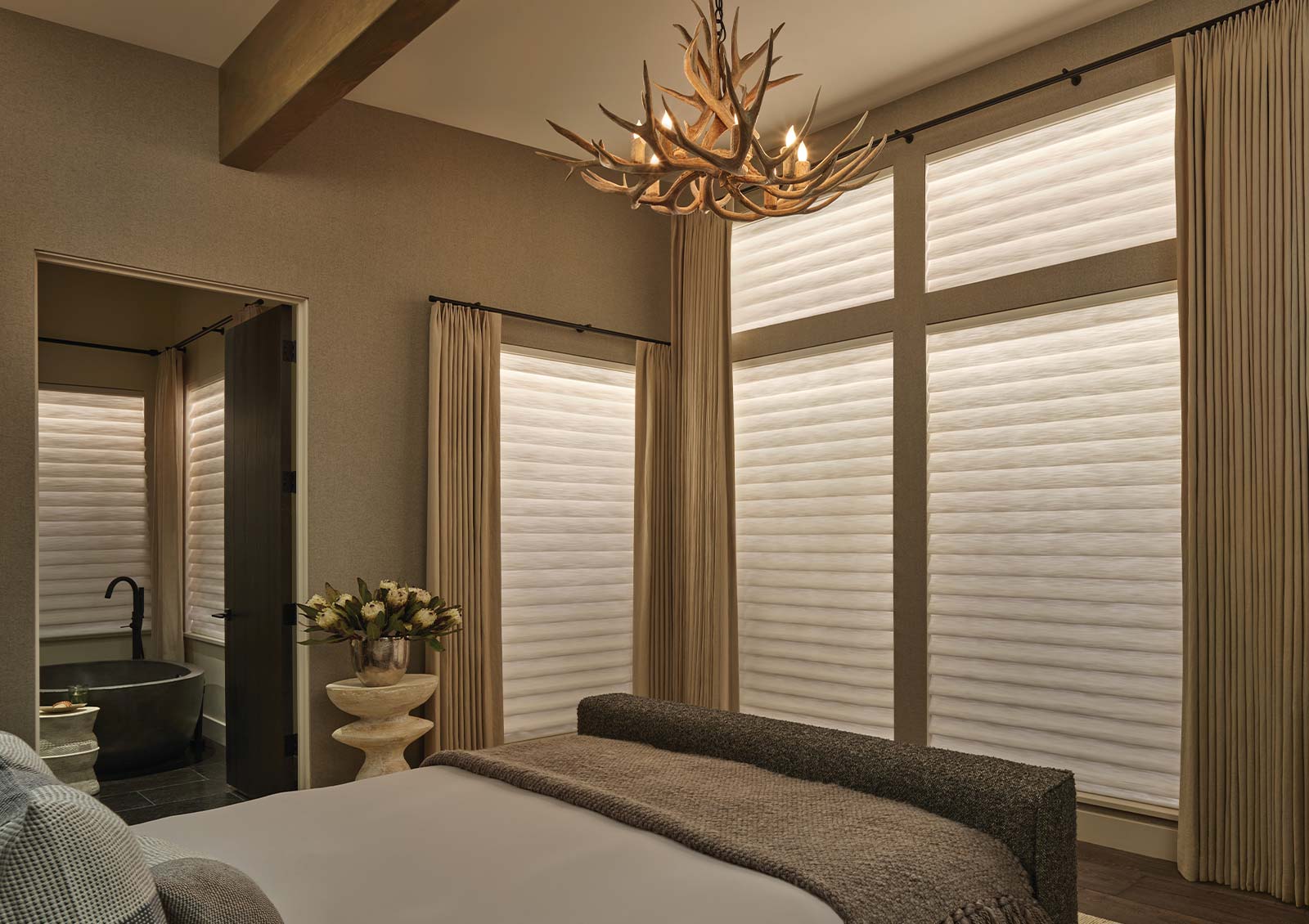 Power through Your Goals
Who can be productive on rainy, cloudy days? Not me. Aura Illuminated Shades are here to salvage the day by transforming the energy in the room. Illuminated shades provide mood boosting light that won't put a damper on your productivity. Cool light boosts energy and puts you in the frame of mind you'll need to crush your daily goals, from meeting work deadlines to that workout you've been meaning to get to.
Turn Dreary into Dynamic
Your evening time could be relaxing and intentionally calm. With the right lighting, no matter the weather or if the sun sets too early, you can enjoy a well-illuminated home that's filled with peaceful, mood-boosting light. By adjusting the lighting temperature that feels right to you, you'll create the ideal atmosphere for your family time at home.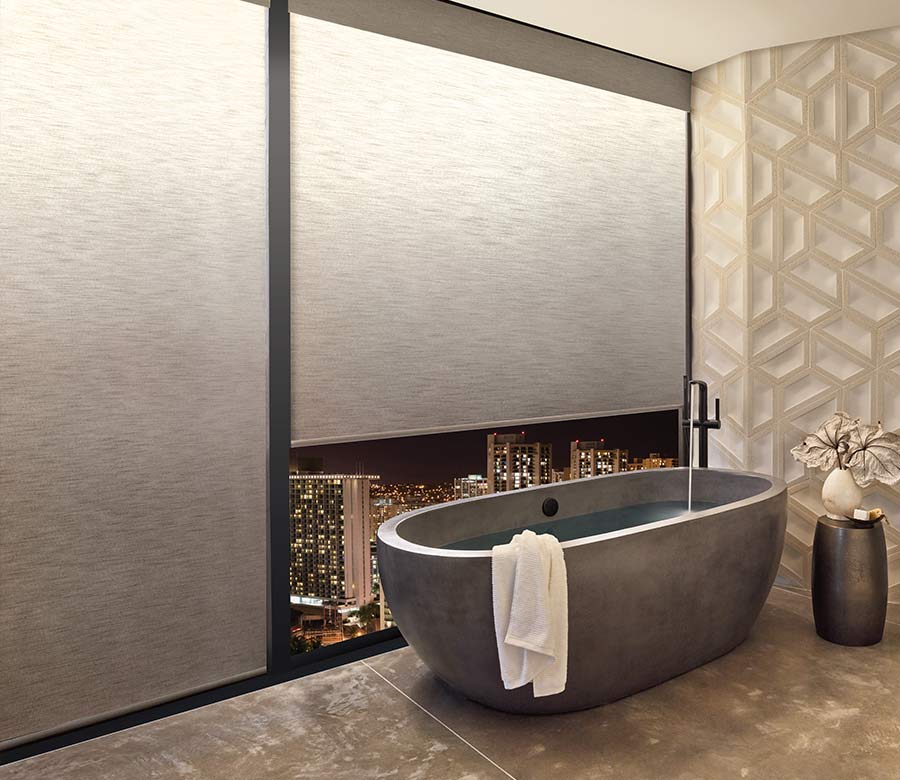 Which Rooms Need Illuminated Shades?
Do you already love this new feature? Which room in your home needs this the most? We'd love to help you discover the benefits of lighting temperatures and what this amazing design can do for your San Antonio area home. Get in touch with our team at Window Fashions of Texas for your FREE in-home consultation.