New parents are generally knee deep in baby books, childproofing, and everything else that happens when preparing for a baby. By the time the bundle of joy arrives, the home has been prepped into a safe, cozy nest. Your house might be perfectly safe, but what about the other places the child spends time, like the grandparents house? The breakables might be put up, but have you thought of the hidden dangers in the home? Children are regularly seen in the emergency room due to window cord injuries.
How Safe Is Your Home?
You would never leave your child alone in the bath, but what about in the living room? Or their bedroom? Window cord injuries often happen in areas that seen as safe by the parent or caregiver. It's easy to think that you will keep an eye on your kids, but that's where things can go wrong. Injuries can happen in the blink of an eye. The only way to ensure the safety of your children is to replace dangerous window treatments.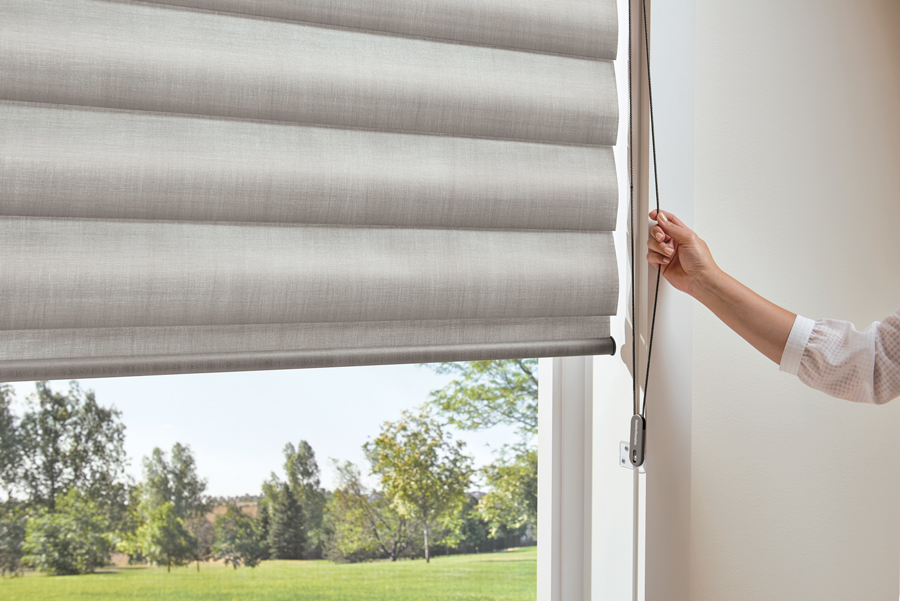 This child safe cord system keeps the rotation of continuous cord loops securely fastened against the window frame. No more dangling. No more loose loops that can quickly become safety hazards.
Why Child Safe Blinds?
Kids like to play with things and use their hands. If you hand a kid rubber band, they will find a multitude of ways to pull, stretch, and twist that little piece of rubber. That's the same draw as the cords on window blinds. Kids will pull, twist, and tie those cords even if they were warned not to. It doesn't seem dangerous to them, but they don't realize how quickly it can escalate.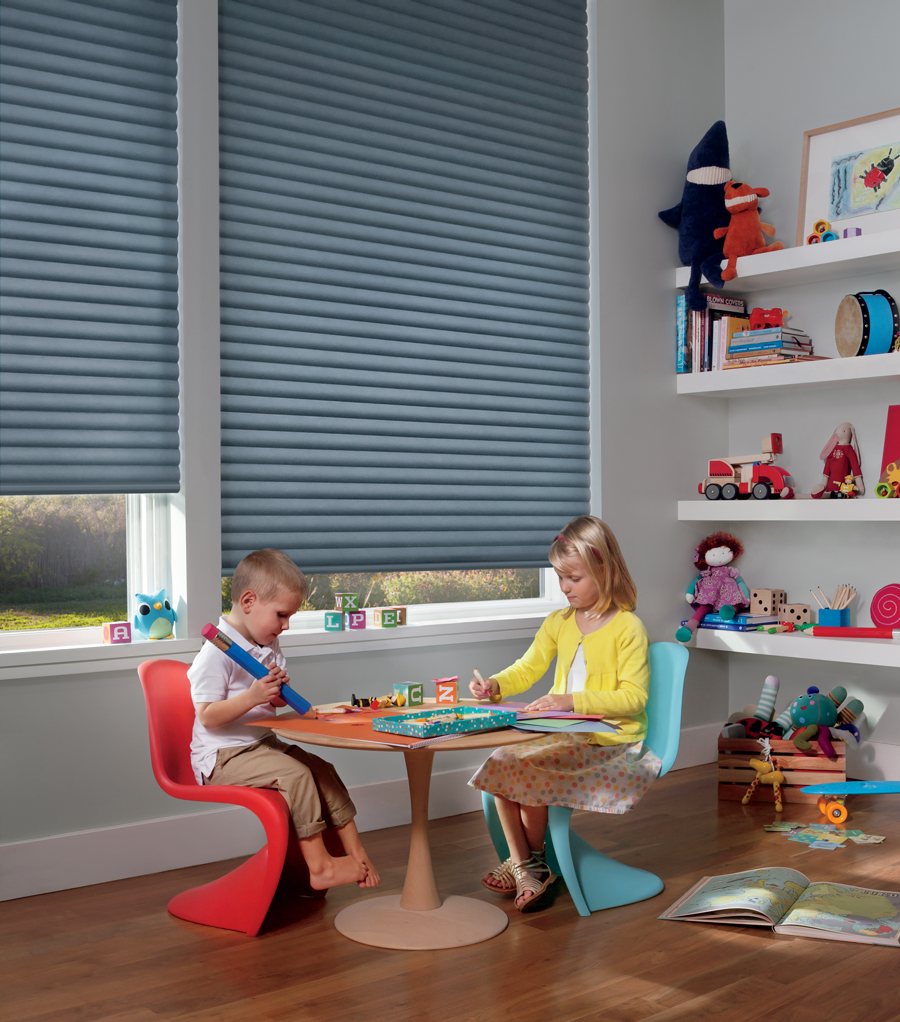 This picture is lovely, but what happened after the camera was put away? Jumping, running, laughing, fighting, and a lot of playing. The parents of these children have a lot of worries, as most parents do, but one of them is not about the dangers of window cord blinds because of the beautiful and safe window treatments installed. With automated shades, the cords are removed. Replaced with the convenience of instant adjustments, safety is also an incredible benefit.
We Can Help You Evaluate Your Home!
The more you know, the better you do! Let us help you take a look at which window coverings you have so you can make the choice for child safe blinds. Injuries that occur from window blind cords are completely preventable. Shop smart. With advanced regulations and knowledge about the dangers, it's easier than ever to find cordless options. Contact us at Window Fashions of Texas for your free in home consultation so that we can help you create a safe home for your family.